So y'all know Toy Story 3 – one of the most beloved kids' films of all time? Well, turns out it's full of filthy innuendos, double entendres, and subliminal swearing!
Cast your minds back to 2010 – do you remember when Barbie met Ken and he showed her around his dreamhouse?
Under new scrutiny, the good people of the internet are finding that in the part where Barbie tears up a pair of Ken's vintage swimming trunks, he responds with one of two things: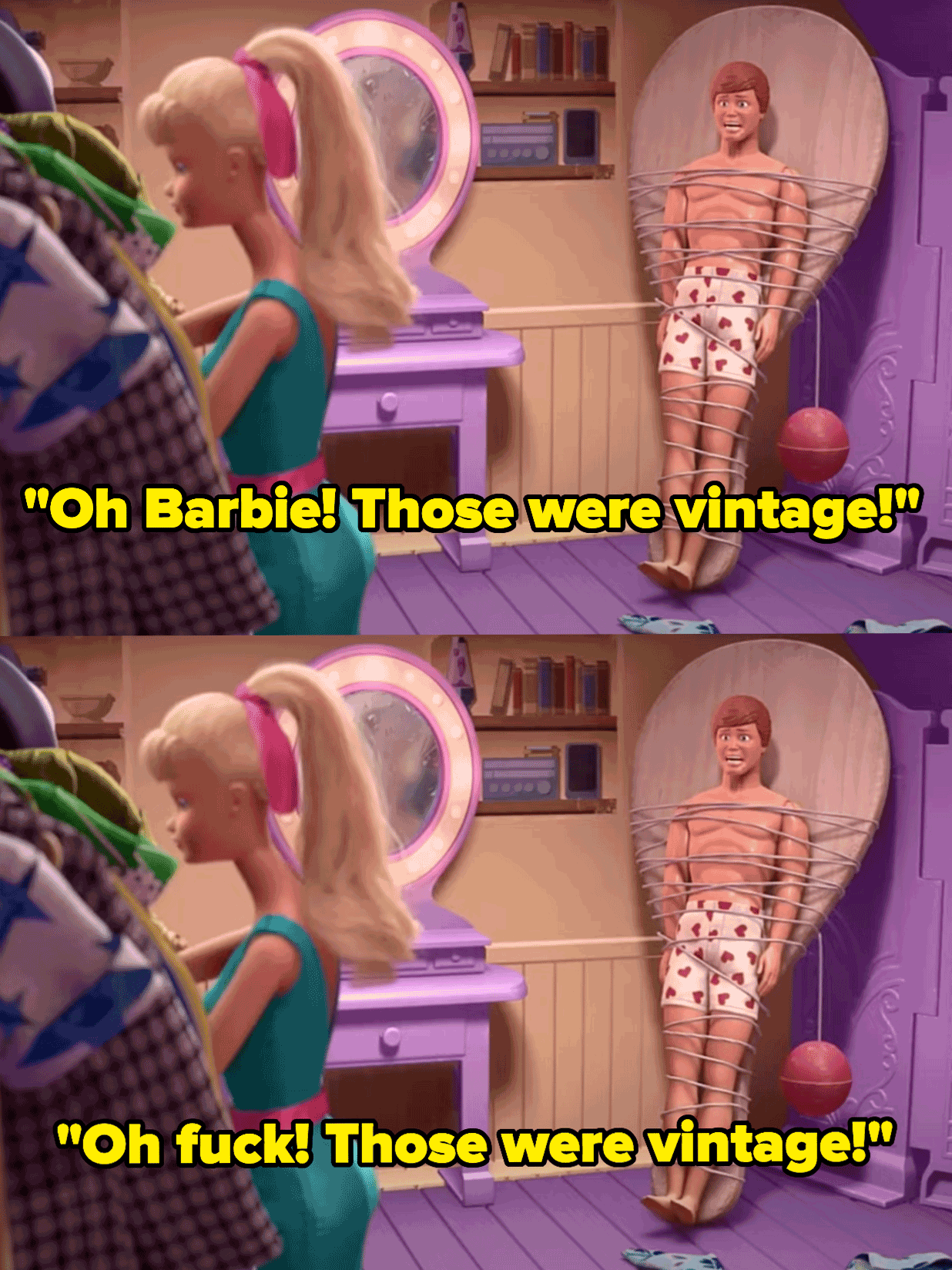 So, you know what I'm gonna ask you...
Tell us what you make of this whole thing in the comments below!