You're probably familiar with the food pyramid. It was released by the FDA in 1992 (and actually replaced in 2005 with MyPlate).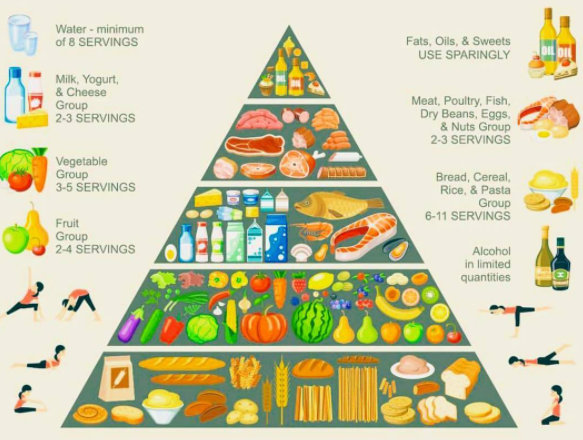 And of course it can be modified to meet people's individual diets.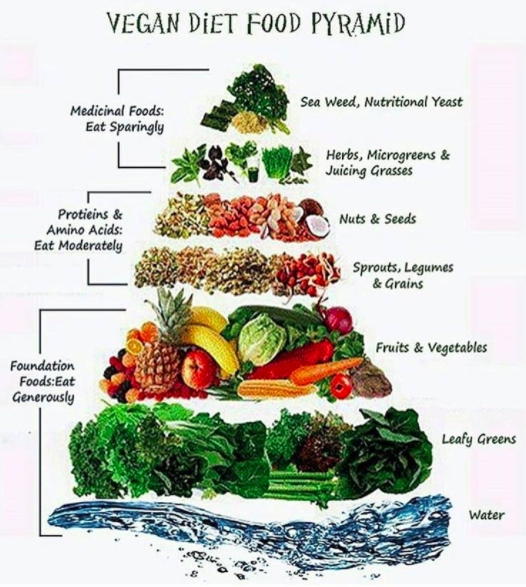 We want to know: What would your ideal — your dream! — food pyramid consist of?
Maybe your ideal diet is built on a solid foundation of ice cream, with a burrito food group and a cheese food group. Or maybe it actually does have some fresh veggies and fruit in it. Or maybe it's something totally esoteric and personal to you. No matter what, we want to know!
Maybe it's all about that one single food you love more than any other.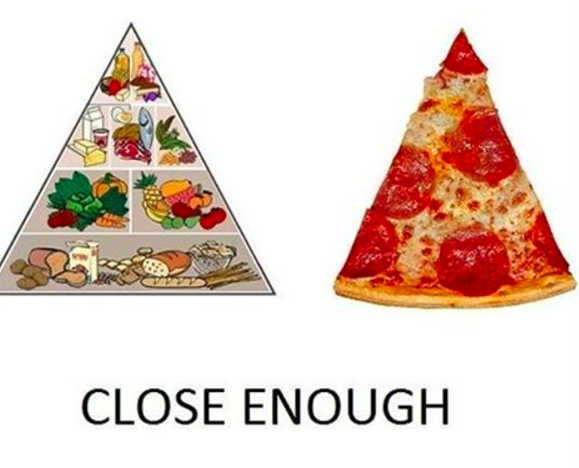 Maybe it's a celebration of your favorite takeout.
Or maybe it's an aspirational food pyramid that you *wished* you could make yourself follow.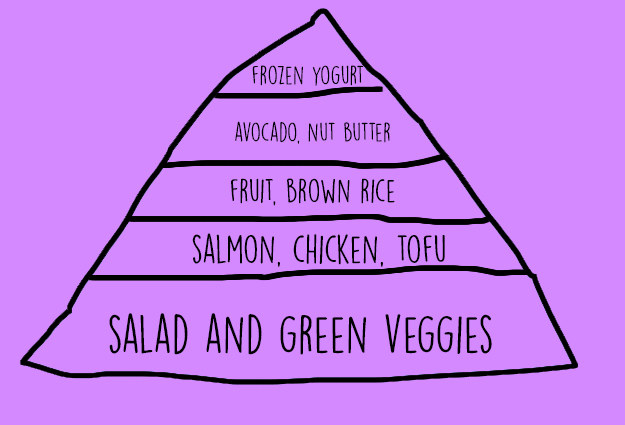 Maybe it's just about the simple pleasures.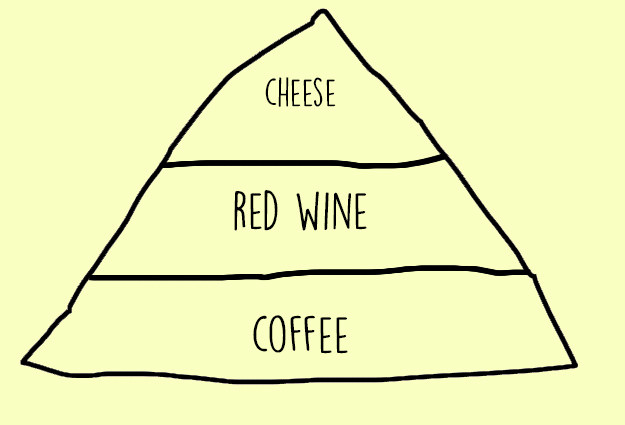 Or maybe it's kinda balanced, and more or less the way you eat now, because you're already living the dream.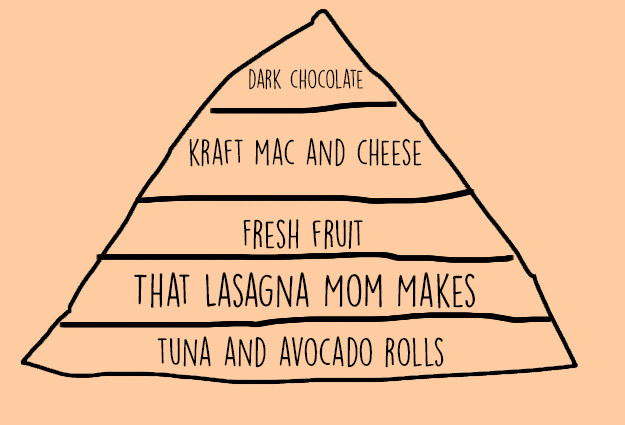 So tell us what makes up your ideal food pyramid. You can describe it or sketch it out.
Use words, pictures, or some combo — your choice! Just make sure you give us all the detail so we know exactly what your pyramid would look like. And finally, remember to dream big — who's to say that Taco Bell shouldn't comprise the bulk of your daily diet?