I'm No Dating Expert But These 32 People Should Probably Delete Their Dating Profile ASAP
I have so much secondhand embarrassment right now.
5.
This person who might've just taken this "joke" a little too far:
15.
This guy who just recycles pickup lines and doesn't care if he gets caught doing so: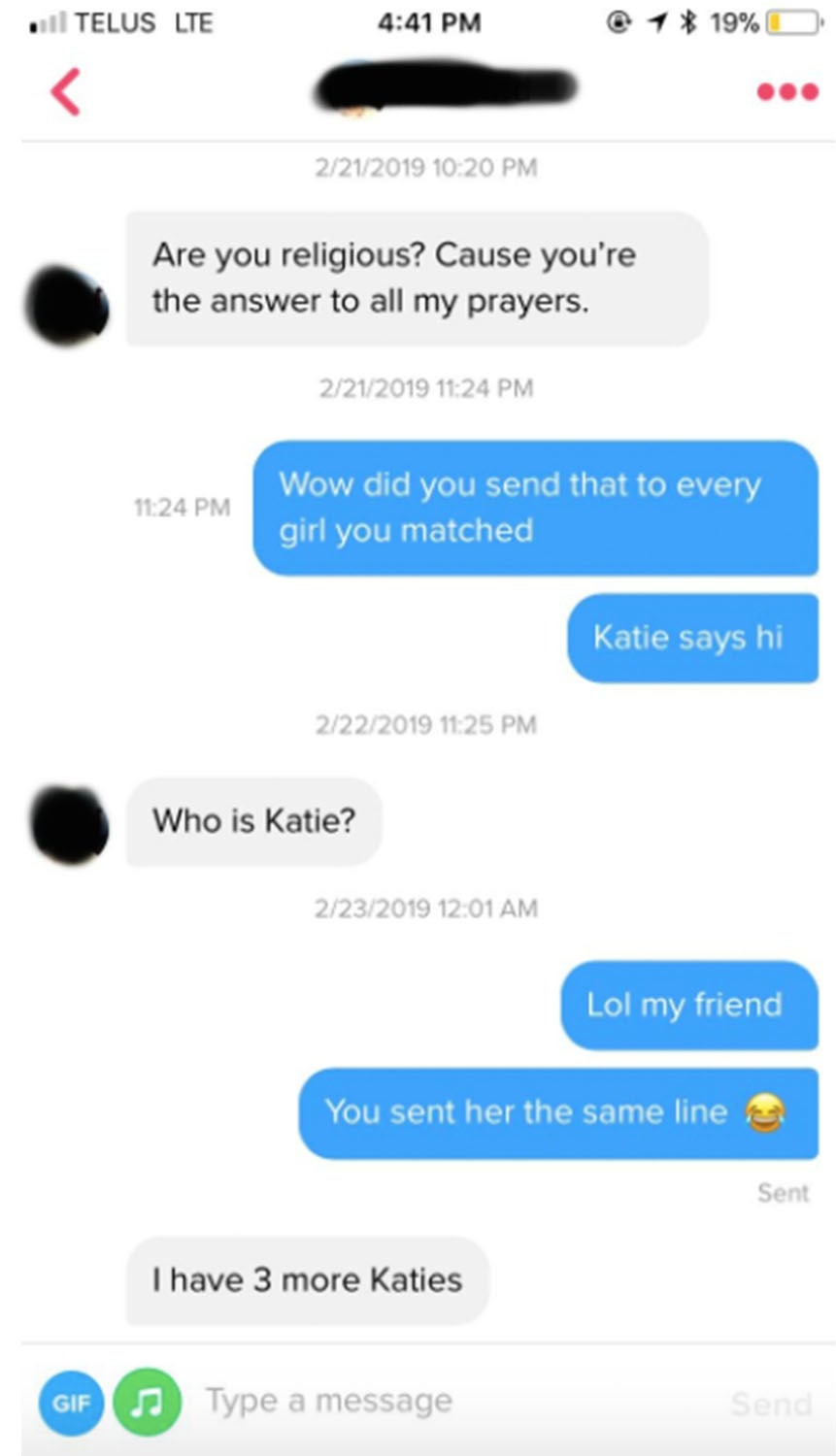 28.
This person who should've picked a better —less creepy— opening line: