Lisa Jackson, a former employee of Paula Deen Enterprises, is suing Deen and her brother, Earl "Bubba" Hiers, for multiple instances of workplace discrimination, both sexual and racial.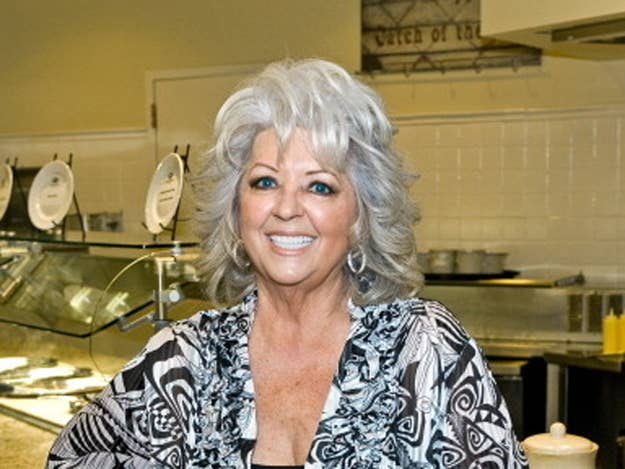 This is an alleged exchange from the lawsuit: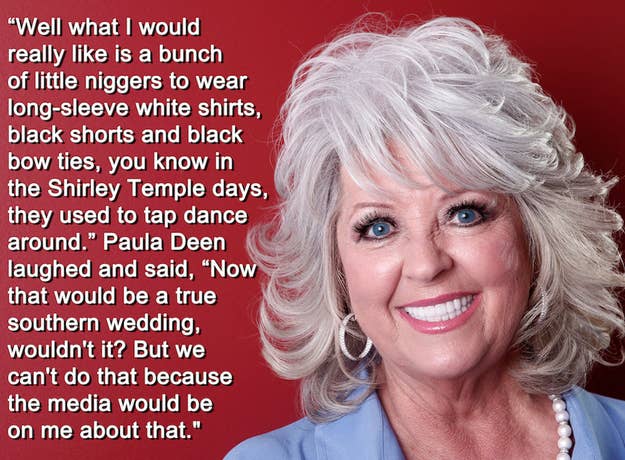 An Enquirer piece is now claiming that footage of Deen's deposition shows her explaining the thought process behind some of her more racist remarks.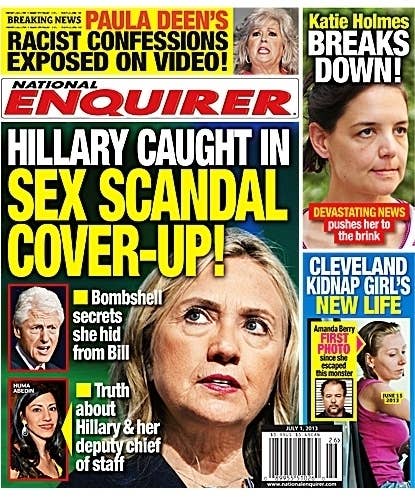 Radar Online, which has read the in-print-only Enquirer piece, has posted some of the most interesting parts.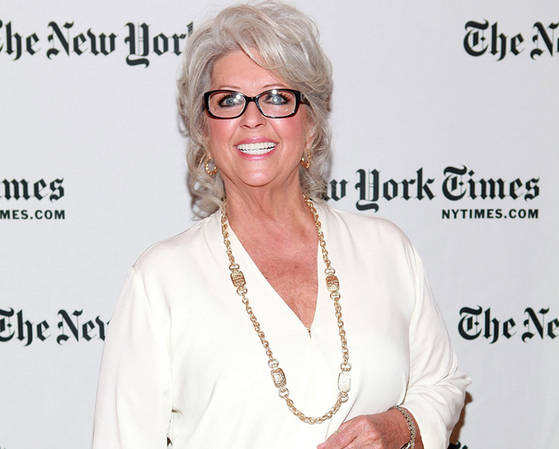 The post includes details about her alleged use of the N-word:
When asked by Lisa's Atlanta-based attorney if she'd ever used the N-word, Paula responded, "Yes, of course," and gave examples of times she used the offensive term...

"It's just what they are — they're jokes…most jokes are about Jewish people, rednecks, black folks…I can't determine what offends another person."
And details concerning a dinner party with an exclusive African-American waitstaff dressed in period clothing.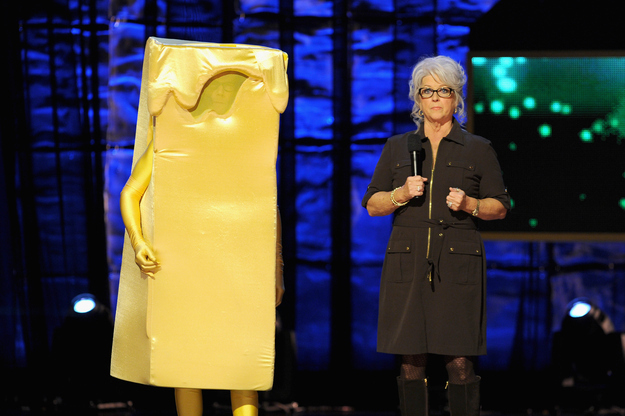 Which Deen explained was because the restaurant was Civil War-themed.
And when asked if she wanted black men to play the role of slaves at a wedding she explained she got the idea from a restaurant her husband and her had dined at saying, "The whole entire waiter staff was middle-aged black men, and they had on beautiful white jackets with a black bow tie.

"I mean, it was really impressive. That restaurant represented a certain era in America … after the Civil War, during the Civil War, before the Civil War…It was not only black men, it was black women … I would say they were slaves."
And while these claims are still unverified, the internet is already furious about it.
There's even a #paulasbestdishes hashtag, collecting some racist-themed recipes for Paula.