This Is What The Cast Of "Daria" Looks Like Now
You won't believe what the cast behind the beloved MTV cartoon is up to.
Daria ran on MTV from 1997 to 2002, and what began as a side character on Beavis and Butthead quickly became a cultural touchstone for disaffected teens everywhere.
And the character has only grown in popularity — bloggers everywhere praise the show; Funny or Die cast Aubrey Plaza in a fictional adaptation of the movie; and even Katy Perry has found a way to relate to the cynical Lawndale student.
So we thought we'd track down the cast of Daria to update the legion of fans on the voices behind this iconic show. Daria Morgendorffer The brainy idol of all '90s misfits was voiced by Tracy Grandstaff. After the show, Grandstaff worked at Comedy Central for almost a decade, and is now creative director and vice president of original production and marketing at NBC.
Grandstaff became the voice of Daria during the first season of Beavis and Butthead, when the show had a small budget and its writers were thrown into the booth to do voices.
Grandstaff said that Daria's voice came from "a little Janeane Garofalo, I have to give her credit; it was sort of a poor man's Janeane Garofalo that MTV couldn't afford at the time, and Sarah Gilbert from Roseanne, and then definitely my own experience."
Jane Lane / Quinn Morgendorffer / Helen Barksdale Morgendorffer
Actress Wendy Hoopes voiced these three very different women. Hoopes still does voiceover work, but can be seen all over episodic TV. You've probably seen her and had no idea it was Jane! She's also developing an animation project and writing a TV pilot.
Hoopes used three registers for her voices: high (Quinn), medium (Helen), and low (Jane), who she said came out of a tone and feeling most like herself.
"Daria was a great experience, and I adored voicing Helen, Jane, and Quinn," Hoopes told BuzzFeed. "They are characters that remain dear to me. I am so glad they resonated with audiences."
Trent Lane The lead singer of Mystic Spiral was voiced by Alvaro J. Gonzalez, who continued acting and still does voiceover work. He lives in Washington, D.C., and is a certified biomagnetic pair therapist.
When Alvaro auditioned for the part, he had no idea who or what it was for; he had responded to a flyer asking for high school voices. He went ahead and improvised a scene of an entire classroom with 10 different voices, which he later learned got him hired.
Alvaro still holds out hope that one day someone will produce his Trent Lane spinoff, Mystik Spiral.
"Keeping the dream alive man, yeah," he told BuzzFeed.
Brittany Taylor and Sandi Griffin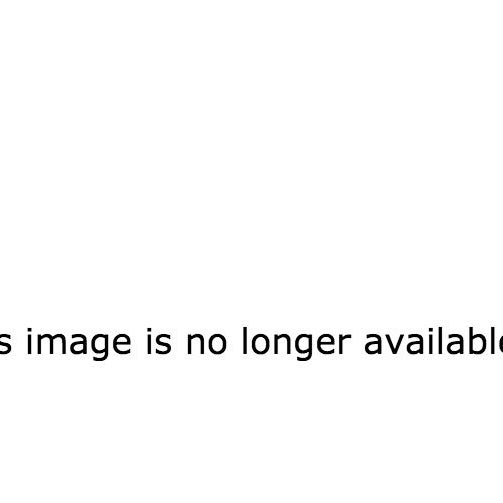 Lisa Collins voiced the perky cheerleader and Fashion Club queen, but was credited as "Janie Mertz" as a tribute to her grandmother.
Collins told BuzzFeed that Brittany's voice was based on Loretta from Cheers, and Lips from the Muppets was an inspiration for Sandi, who she still has a soft spot for. "Her inflections and essence was very much mine at the time."
Fun fact: She was the "Sick, Sad World" announcer for the first couple of episodes until she got the ax.
Collins is now a part-time esthetician and still does voiceover work, having recently signed to Topo Swope Talent Agency. She lives in Seattle with her husband and 8-year-old. "Things are pretty great," she said.
Kevin Thompson / Mr. Anthony DeMartino / Mr. Timothy O'Neill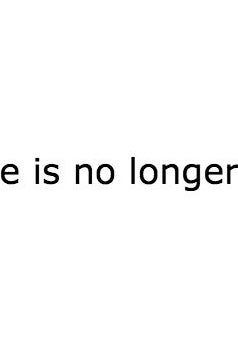 Marc Thompson is the voice behind the Lawndale football star and the most intense and the most sensitive teachers at Lawndale. An accomplished voice actor, Thompson is best known for Teenage Mutant Ninja Turtles, Pokémon, and over 30 Star Wars audiobooks.
"When I would record Mr. DeMartino," Thompson told BuzzFeed, "my face would get so red and I would sweat so much the director would get worried that I might need medical attention."
But, as Thompson said in an MTV special, he's most like Kevin, who's surname was named after the voice actor.
Jodie Landon The intellectual Lawndale homecoming queen — and often voice of reason — was voiced by Jessica C. Jackson. Jackson is now a speech therapist and drama teacher for a New York public school in Brooklyn.
Jackson was cast after a producer saw her in a show at the High School for the Performing Arts in New York City during her senior year. She still explores her various character voices when presenting her writing and directing children's theater.
"As you know, I have a high-pitched voice," Jackson told BuzzFeed. "It's especially so when I'm nervous. Whenever I speak in front of a crowd, I always think back to my time on Daria when the directors would ask for my 'confident voice.' I won't suddenly have a sultry sound like Scarlett Johansson, but at least it takes some of the squeak out."
Charles Ruttheimer III (Otherwise known as "Upchuck") The irritating redhead was voiced by actor Geoffrey Arend, who most recently starred in the CBS drama Madam Secretary. You'll also never guess what redhead he's married to now:
Tiffany Blum-Deckler and Ms. Janet Barch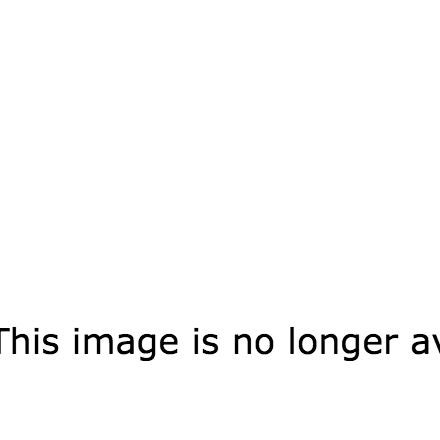 The veeeeerrrryyyyyy ssssslllloooowwww talking member of the Fashion Club and the aggrieved science teacher were voiced by Ashley Albert, who has kept very busy since the show ended.
For the past 20 years, Albert was "mostly, sort-of-unexcitingly, doing voiceovers," she told BuzzFeed. " I've done commercials for everything from Coca-Cola to McDonald's to Lucky Charms, and all sorts of cartoons, video games, Books on Tape."
In 2006, she started The Jimmies, a "kiddie rock band" that is playing Lollapalooza for the second time this year; in 2008, she started the social media jewelry company Survival Of The Hippest; and in 2014, she opened The Royal Palms Shuffleboard Club in Gowanus, Brooklyn, with business partner Jonathan Schnapp. (She is now the 68th-ranked female shuffleboard player in the world!)
Jake Morgendorffer Daria's high-strung dad was played by Julian Rebolledo, who still has an active voiceover career. He also co-founded Hyperbolic Audio, a New York audio facility. He claims to be a Brony.
Tom Sloane Jane and Daria's boyfriend was played by Russell Winthrop Hankins, who is now a project manager at a Fortune 500 financial firm.
Voicing Tom was Hankins' first acting job after college, and he told BuzzFeed that it helped to shape his approach to working in the industry and he "is forever grateful for the opportunity."
After Daria, Hankins continued to perform in theater, film, and voiceovers, and still works on smaller, more personal and independent projects.
Mack Mackenzie Four different voice actors played the captain of the Lawndale Lions. Amir Jamal Williams, who played Mack from 2000–2001, is a writer in New York currently shopping an animated movie, a TV drama, and a novel. He also makes music!
Stacy Rowe
The secretary of the Fashion Club was voiced by Sarah Drew, who is currently Dr. April Kepner on Grey's Anatomy. You might also recognize her as Sal's wife in Mad Men.
Jeffy (of Joey, Jeffy, and Jamie!) Tim Novikoff played one of Quinn's obsessive wannabe boyfriends. After the show, he earned a Ph.D. in applied math at Cornell and then founded a startup, Fly Labs, which makes apps for video creation.
Novikoff told BuzzFeed that he did voices for Daria as a LaGuardia High School student when he was 14. His first job was one line for the MTV pilot DracWorld, which was replaced by Daria before DracWorld went into production. He was paid $50 for that one line.
"Sick, Sad World" John Worth Lynn Jr., was the vice president of production at MTV Animation and the supervising producer of Daria. He also provided the voiceover for the "Sick, Sad World" commercials.
He could not provide a photo before this post was published.