We asked people on the streets to determine whether an event was a sports riot or political protest based on statistics alone.
In Vancouver, British Columbia, in 2011, almost 100 arrests were made and about 150 injuries were reported as "one of the worst episodes of rioting Canada has seen in decades."

youtube.com Rich Lam / Getty Images

You might be shocked to discover this all was caused by a hockey game. Only one person out of four got this right.

youtube.com
We feel ya, dude.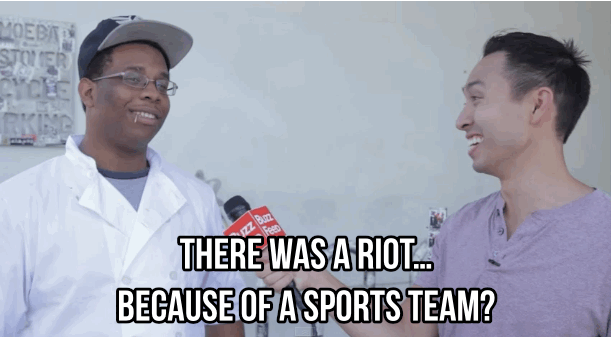 The next question was about an incident in Detroit in 1984. Eighty injuries, one death, millions of dollars in property damage, and eight rapes were reported.

apimages.com

This was another riot due to a sports game.

youtube.com
This guy was NOT having it.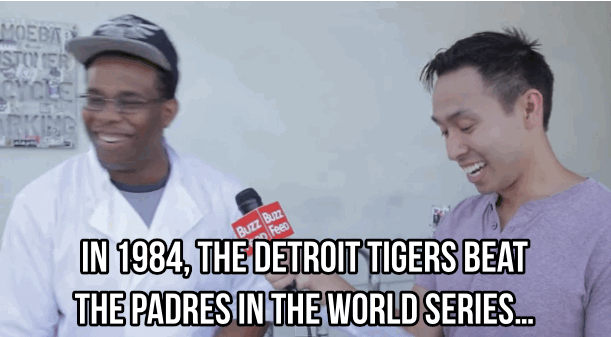 In 2014 in New Hampshire, a riot caused property damage, dozens of arrests, and one person described it as "a rush. You're revolting from the cops."

Thinkstock

Yep! People got a little too rowdy at Keene's 24th annual Pumpkin Festival.

youtube.com
We then asked people why the coverage for these riots was different than the coverage in Baltimore or Ferguson.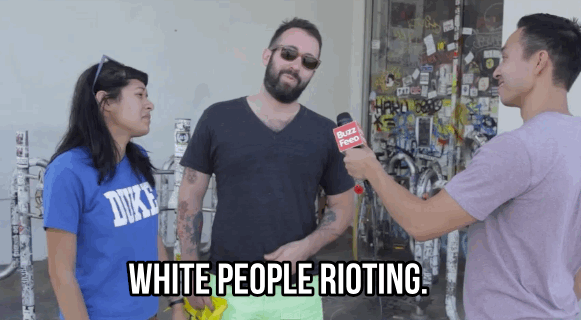 And others even gave their thoughts on rioting in these situations.