1.
Floor names
Every floor was designed to suit a different type of study need. Thankfully, each floor was given a clever name and coinciding theme to make them easier to remember! It's broken down as follows:
Floor 1: Valley
Floor 2: Bridge
Floor 3: Bluff
Floor 4: Garden
Floor 5: Sun
Floor 6: Beach
Floor 7: Forest
Floor 8: Sky
Which floor do you call home?
2.
Whiteboards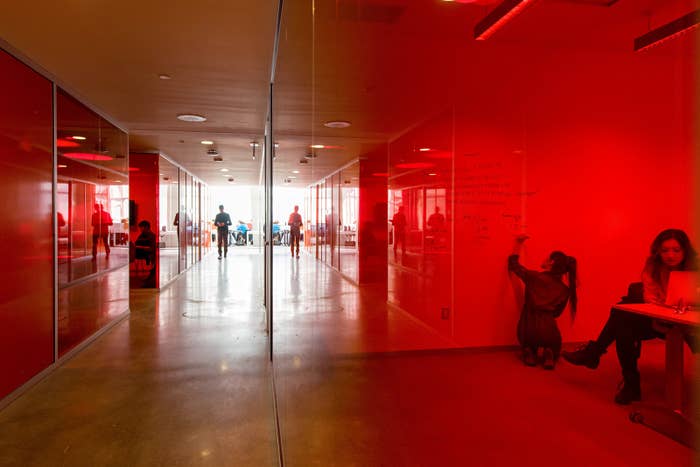 3.
Charging stations
Ryerson is known for being a commuter school, and we all know the struggles our commuter friends face. One of these struggles being how easy it is to forget a charger at home. Luckily, the SLC is equipped with charging stations for all your charging needs. They are located on floors 4-8 near the vending machines and can charge any type of device.
4.
Light sensitive blinds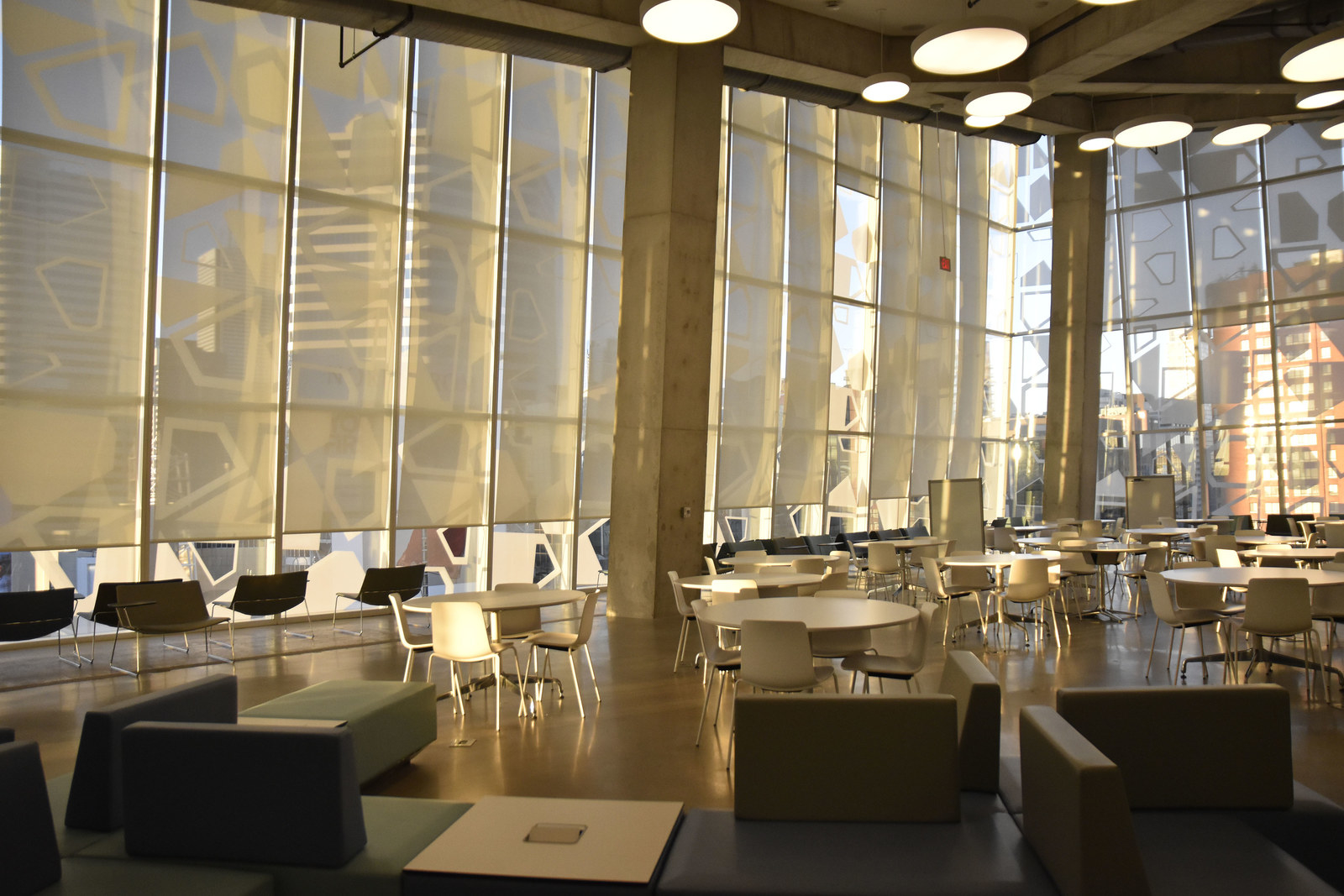 5.
Pizza box recycling
With nowhere to throw out your box after some study session pizza, the SLC installed recycling containers specifically designed to fit those annoying leftover containers.
6.
Views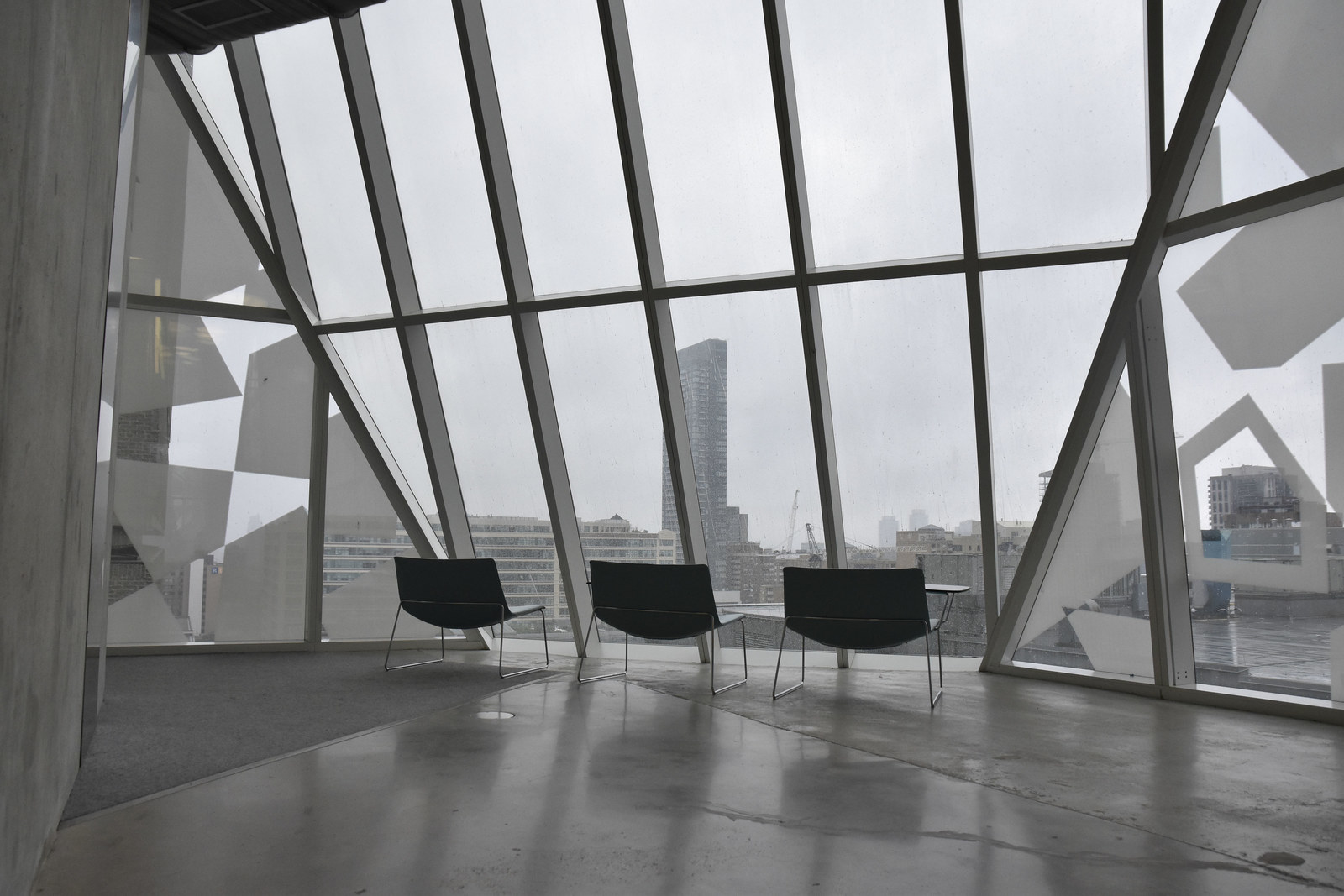 7.
Therapy dogs
We're all too familiar with the stress that comes along with a university education, but what you might not be aware of is that the SLC hosts sessions with their therapy dogs every Wednesday from 12-1pm. Just head to the Sandbox (the new Launch Zone!) on the third floor to get your cuddle on!
8.
Tours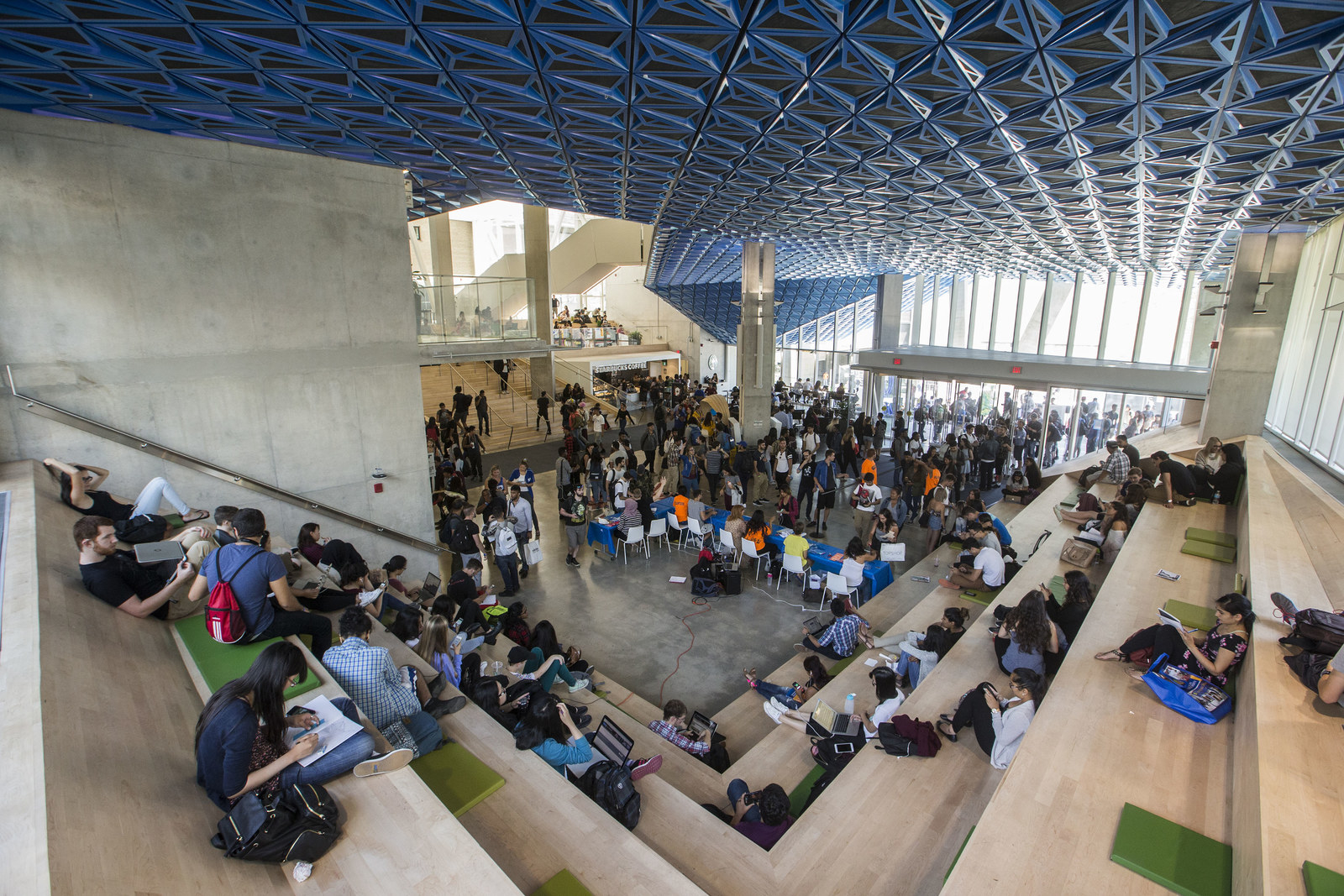 9.
Vending machines
The SLC polled students when trying to figure out which study snack they liked best. They received mixed feedback which resulted in some… unusual vending machine treats. Most floors carry cold beverages and snacks, but if you head to floors 6 and 8 you'll find coffee machines that are perfect for early morning/late night studying. Forgot a pen? No worries! On floors 2, 5, and 7 you can find something to fulfill all your stationery needs.
10.
Quiet floor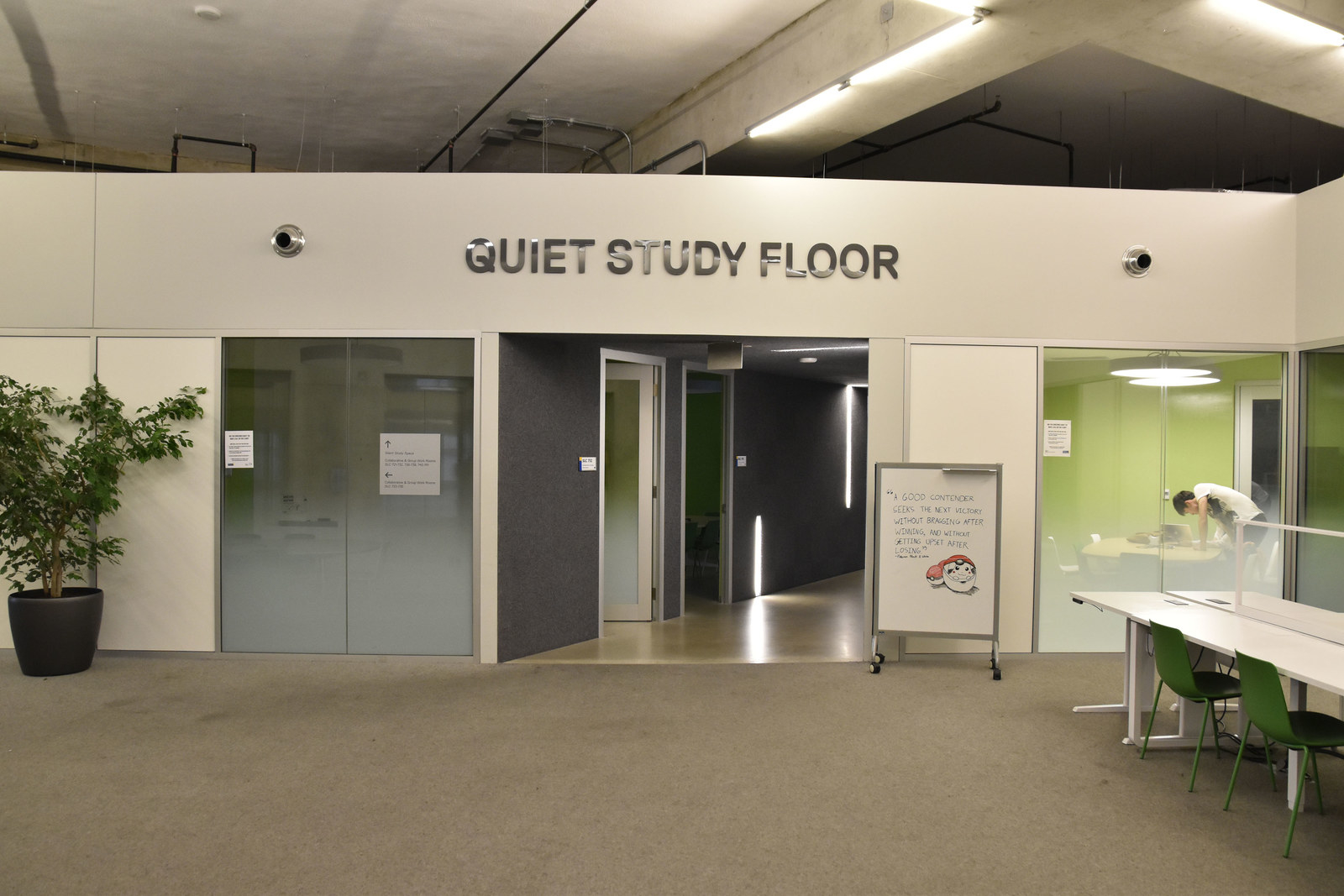 11.
Sanitation stations
The sanitation stations is a new initiative by the SLC introducing cleaning wipes to take care of your space. It's simple: just like at the gym; wipe down your workspace after use!
12.
Sun all year round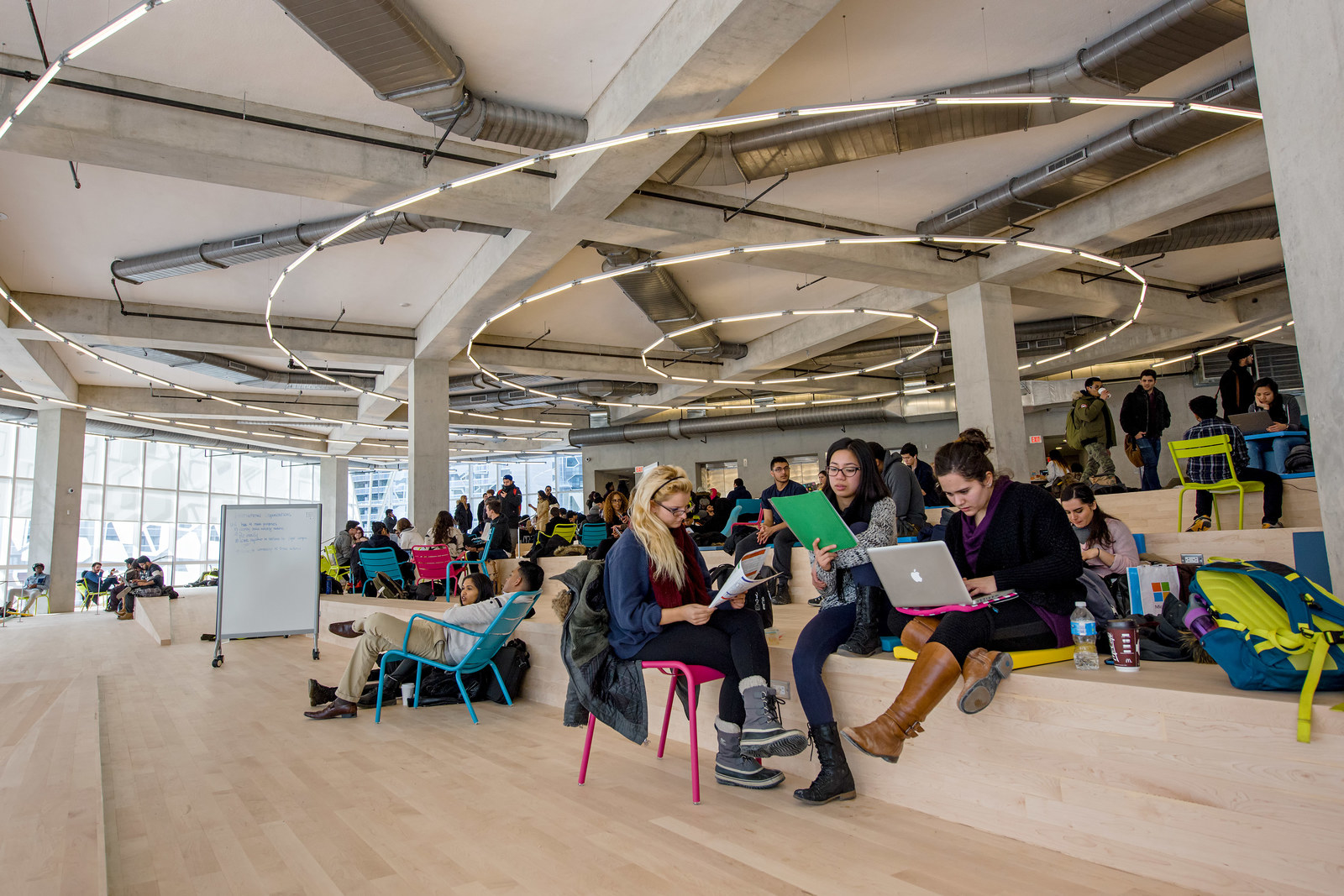 13.
Access to the rest of campus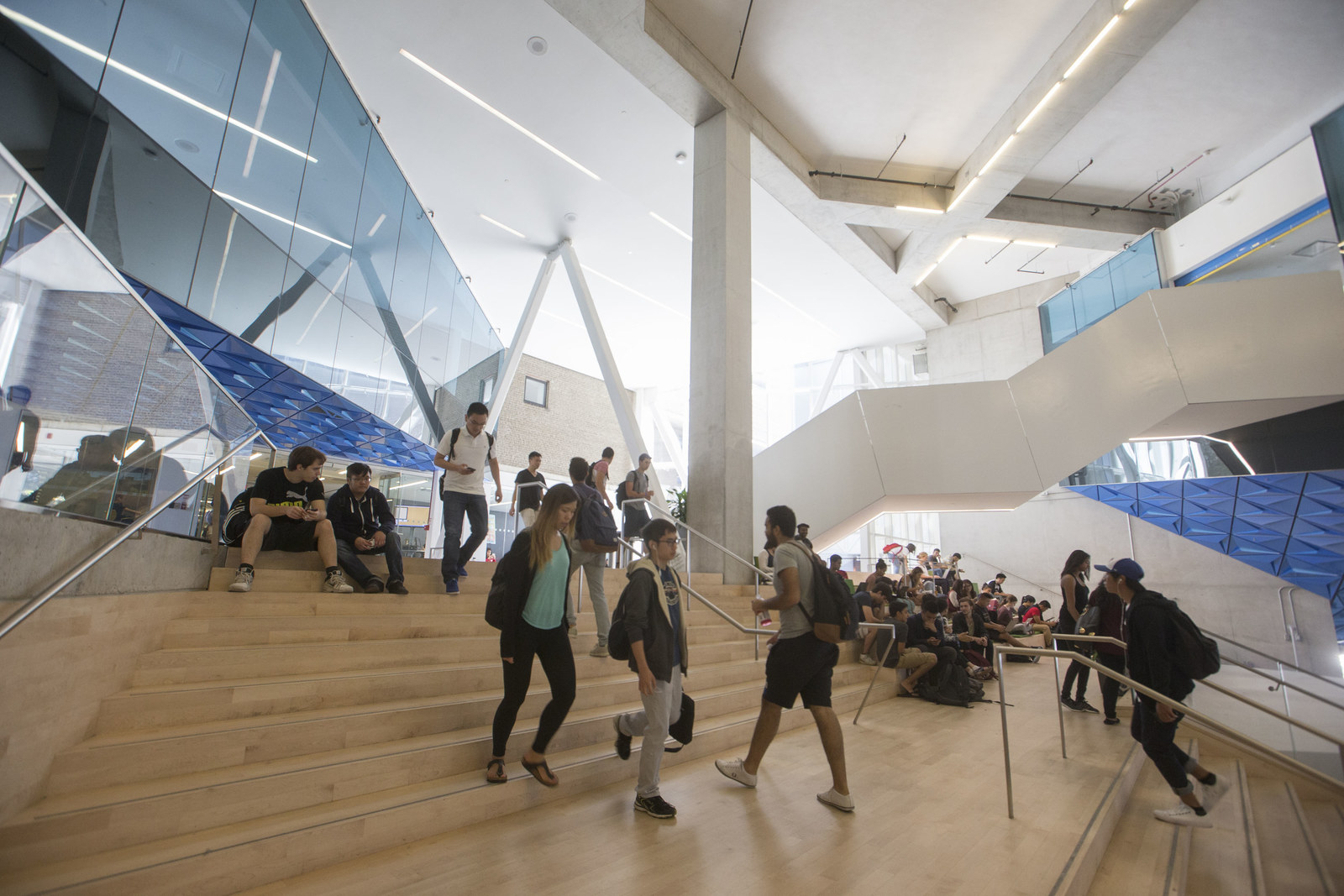 14.
Beanbag chairs
The sixth floor offers a variety of seating for any of your comfort needs. Fun fact: the beanbag chairs were made from recycled boat sails!
15.
Motivational messages in the staircases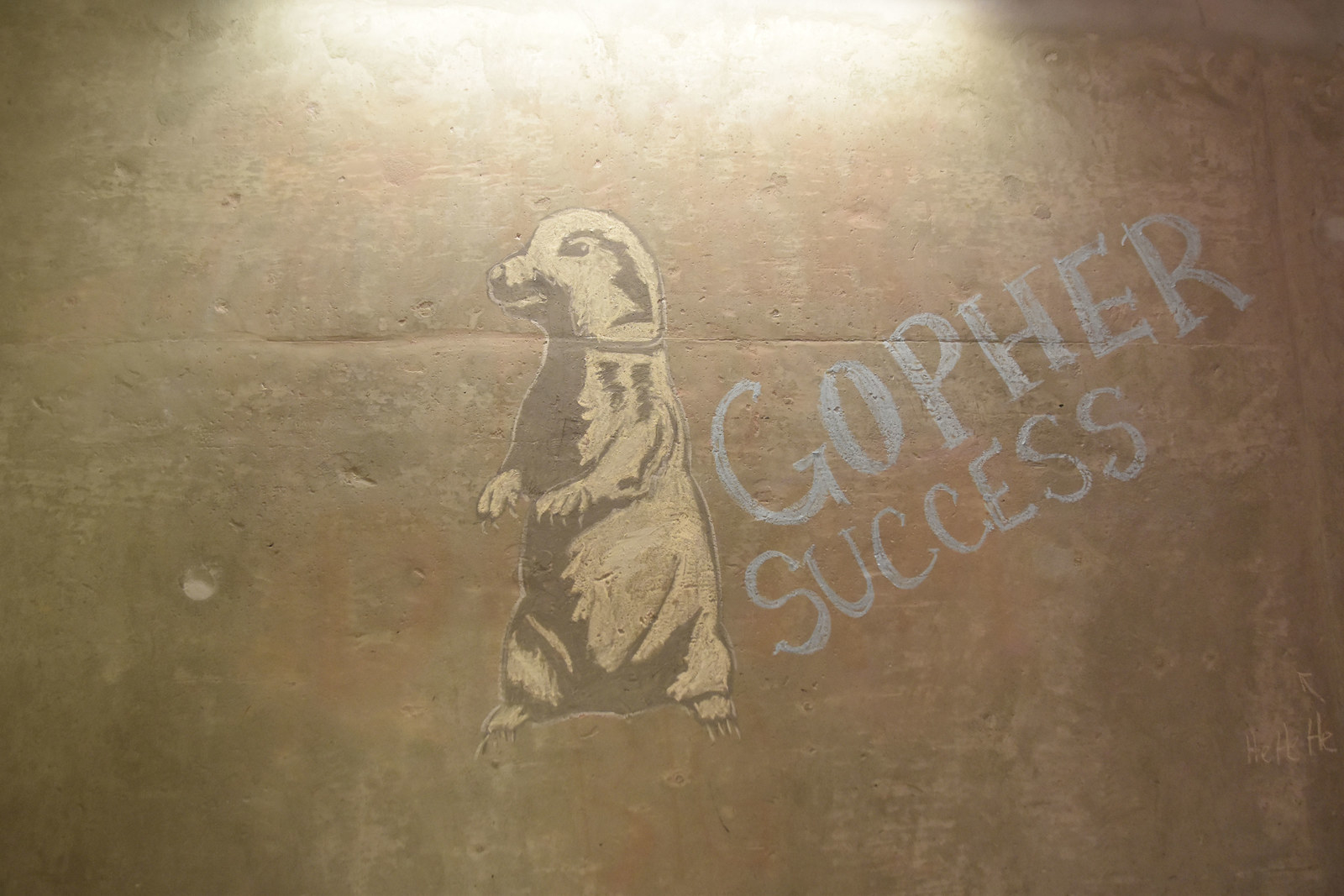 16.
Adjustable desks
Standing desks are so in right now. Not only that, but desks with adjustable heights provide easier access to students who may have a need for them. You can find these adjustable study carrels on the 3rd, 5th, 7th, and 8th floors. Look for the white desks with the operating bar attached to their fronts!
17.
Book a room to suit your needs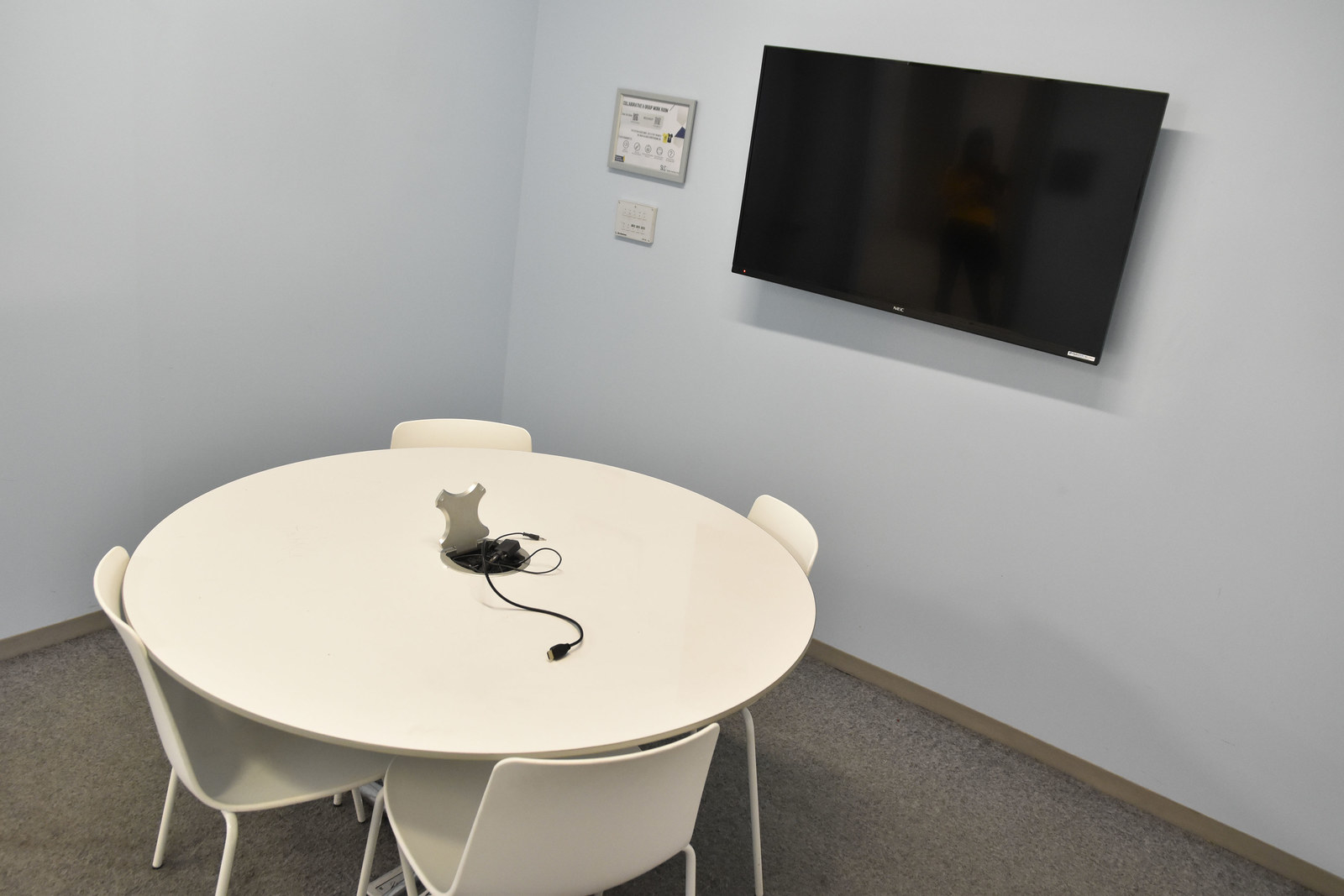 18.
Hand dryer volume
We're all too familiar with the low rumble of the hand dryers that echos from the bathrooms. And it is loud. But did you know that 7th floor's hand dryers' volume was lowered to not interfere so much with quiet study? The SLC really made sure they had a hand in fixing that problem… get it?
19.
Sandbox by DMZ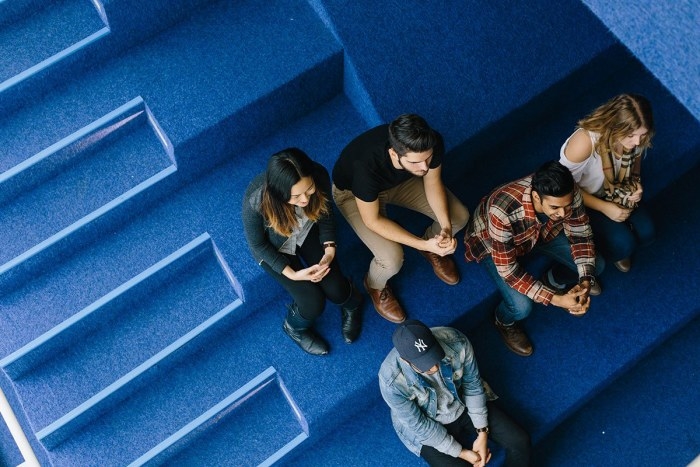 20.
Digital Media Experience (DME)