1.
The Maple Leaf Gardens might be a little out of the way, but the walk is worth it just to get a photo of the red carpet lights and the 'Ryerson University' marquee.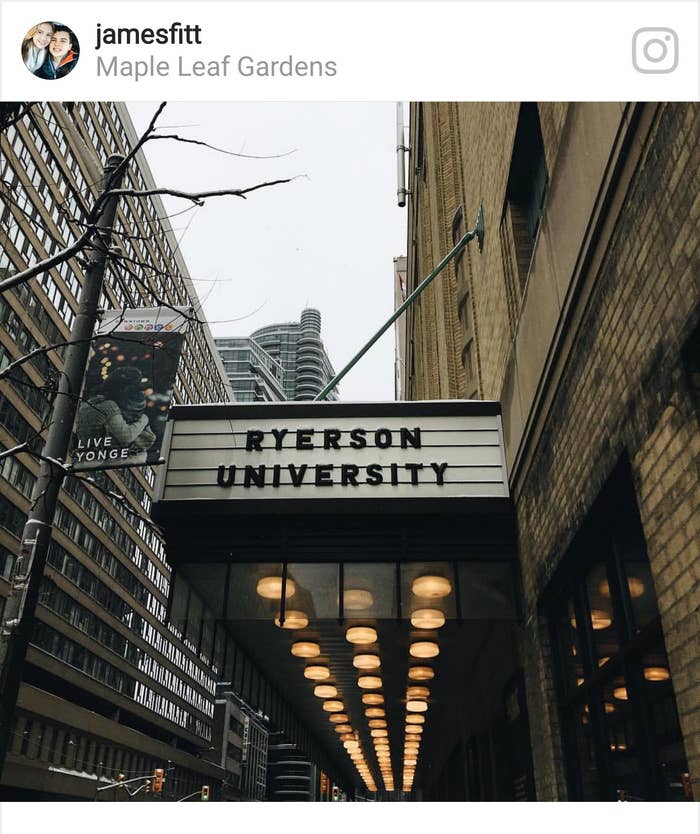 2.
The sign looks just as cool (if not cooler) at night.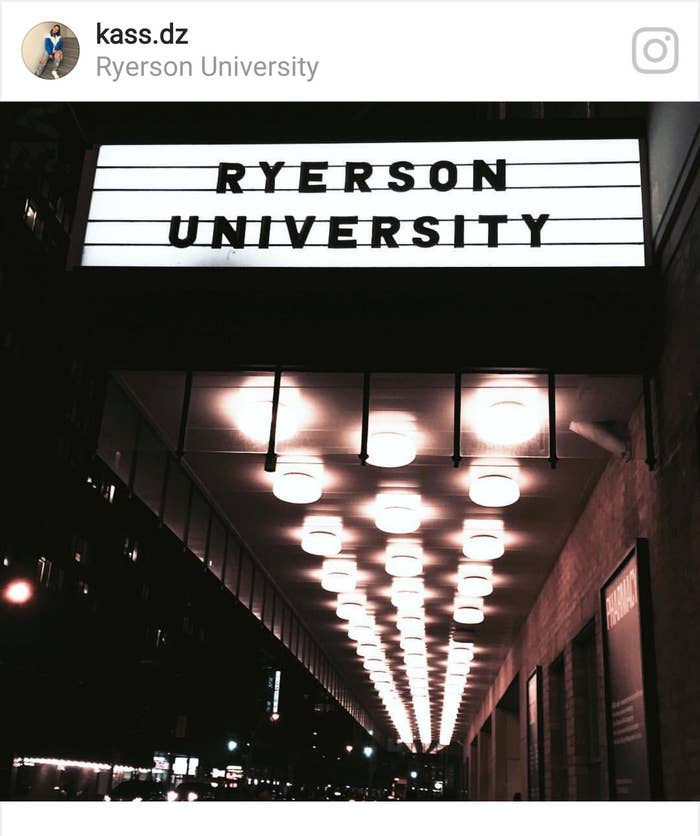 3.
There's also this ah-mazing architectural entrance to Ryerson's Recreational and Athletics Centre (RAC).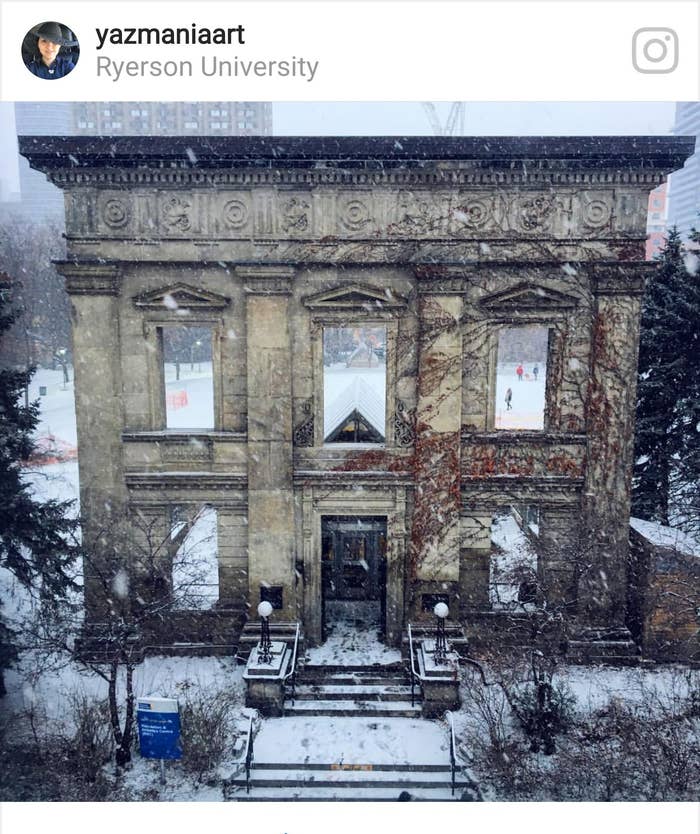 4.
In the spring and summer season, the building is covered in leafy textures.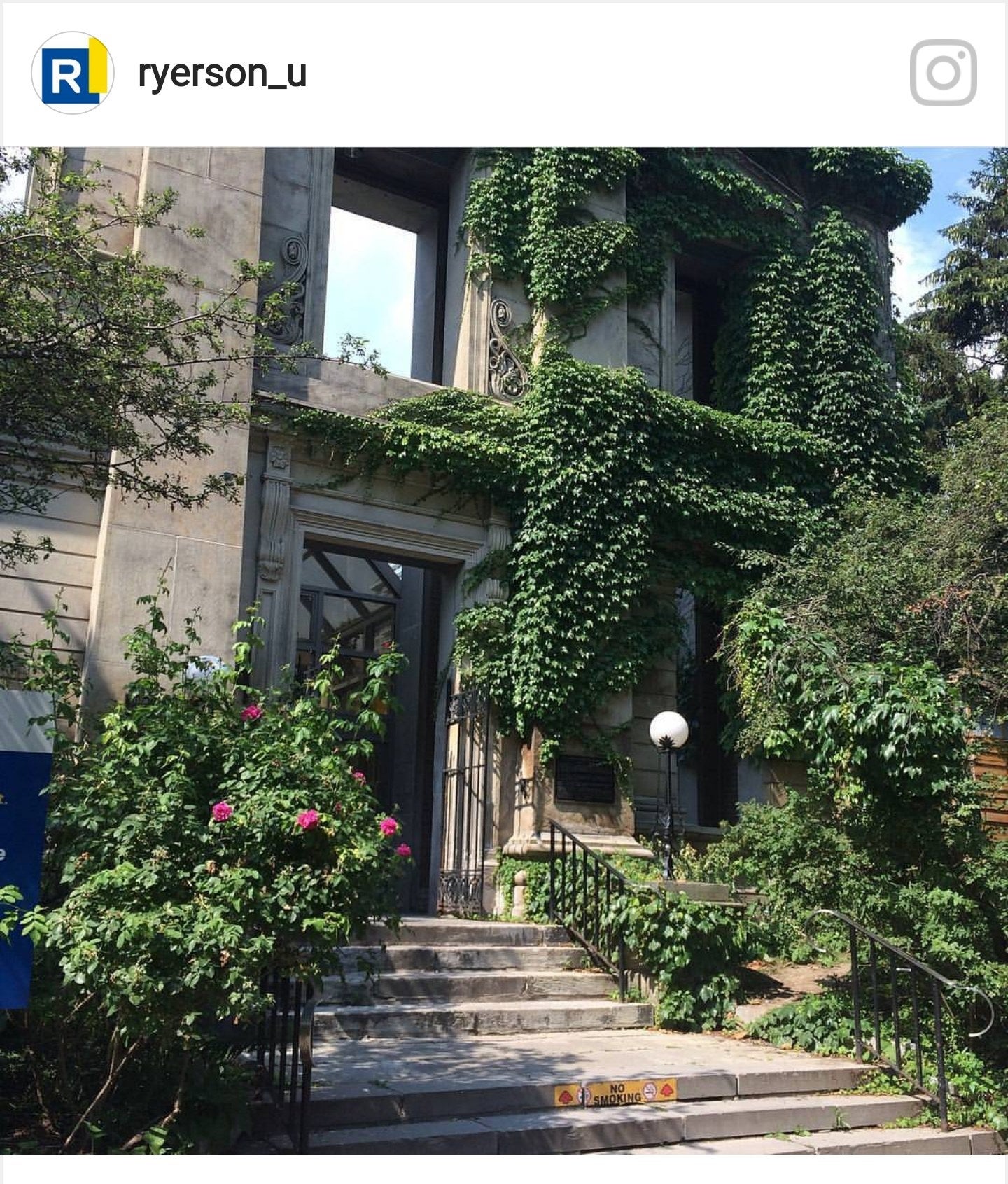 5.
You could literally just take photos of flowers on campus and NEVER run out of great shots.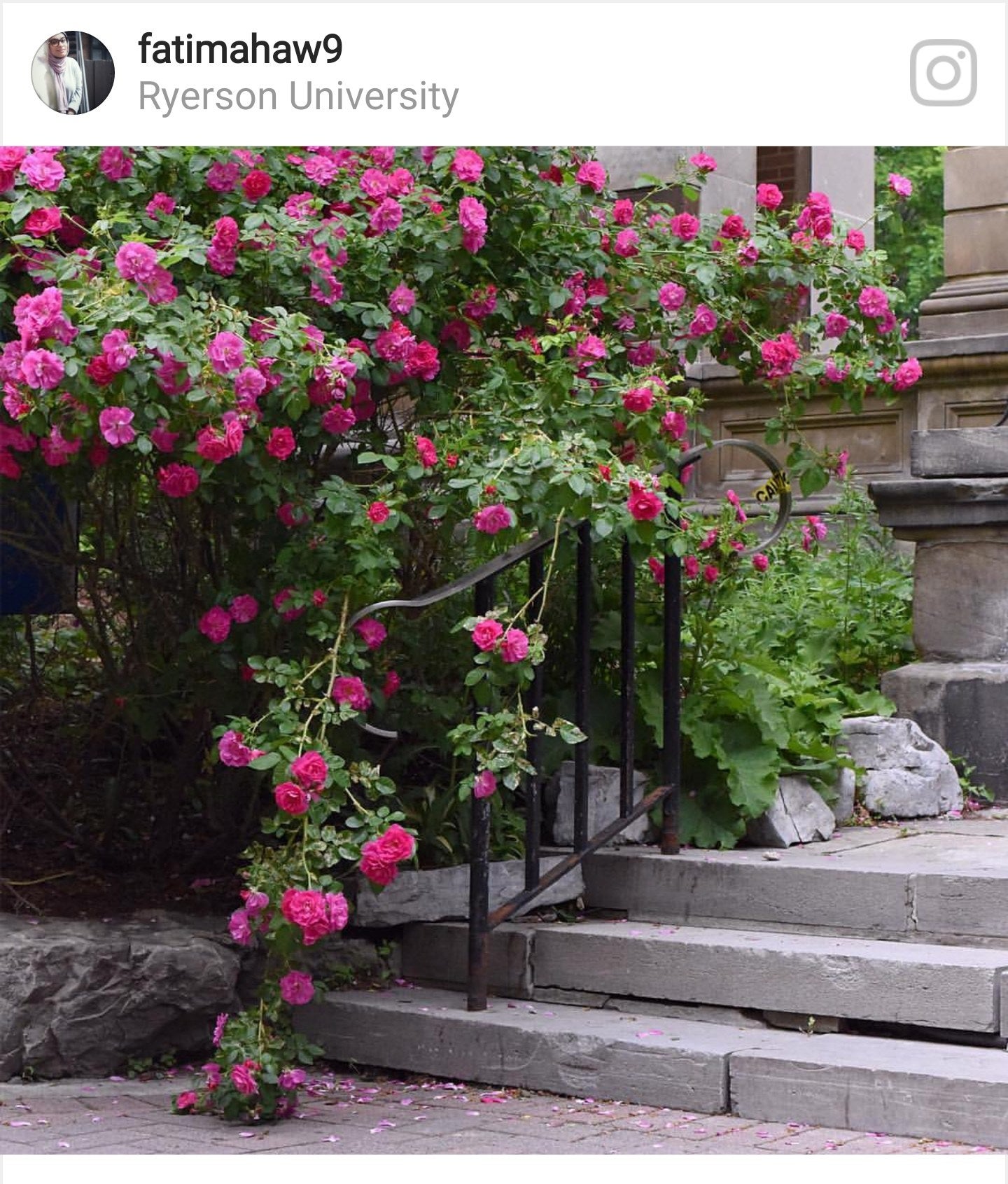 6.
And it might take us a little longer to find our Kerr Hall classes, but the antique classroom decor makes the confusion worthwhile.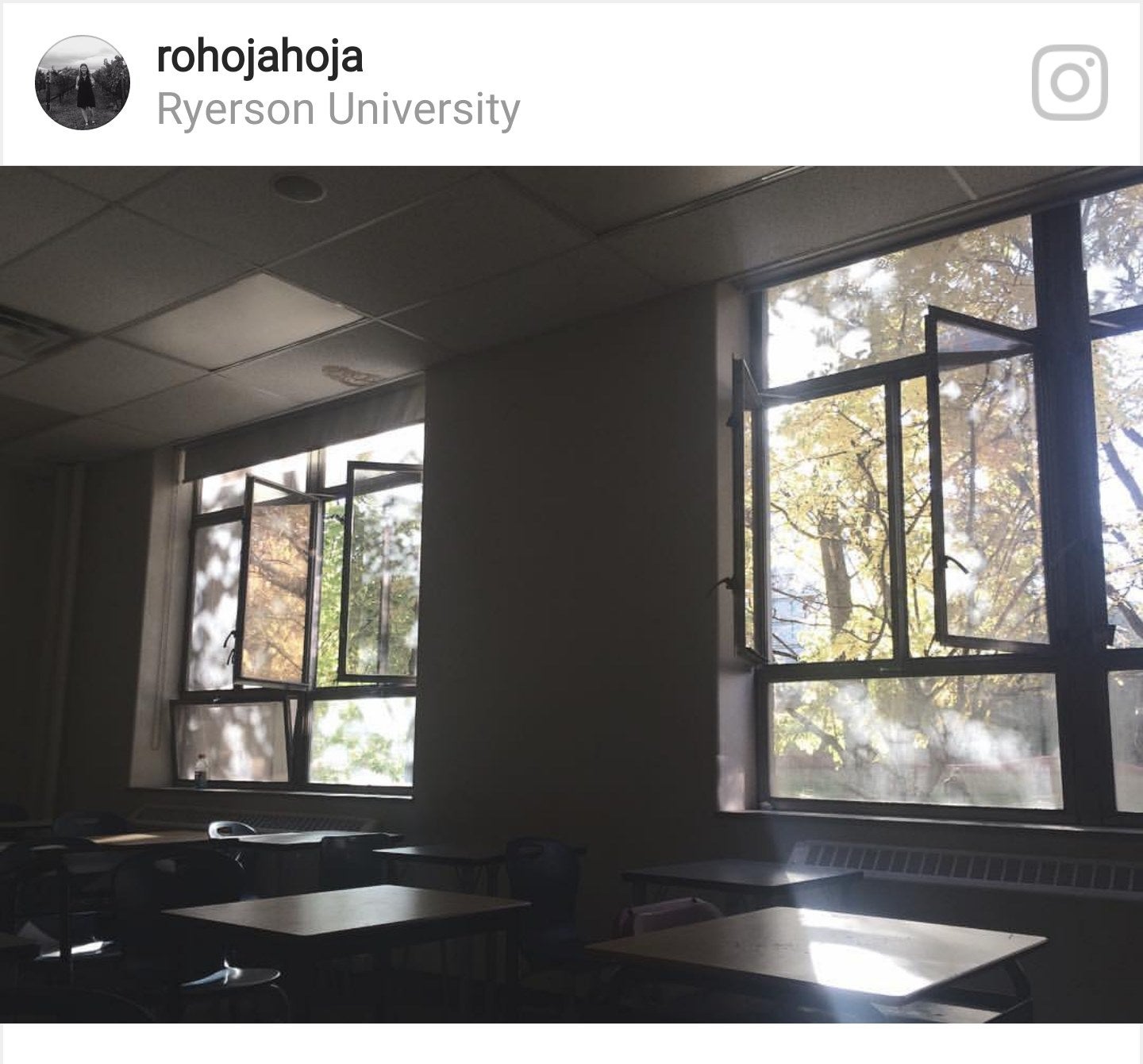 7.
We can't forget about the majestic monument that is the Student Learning Centre (SLC).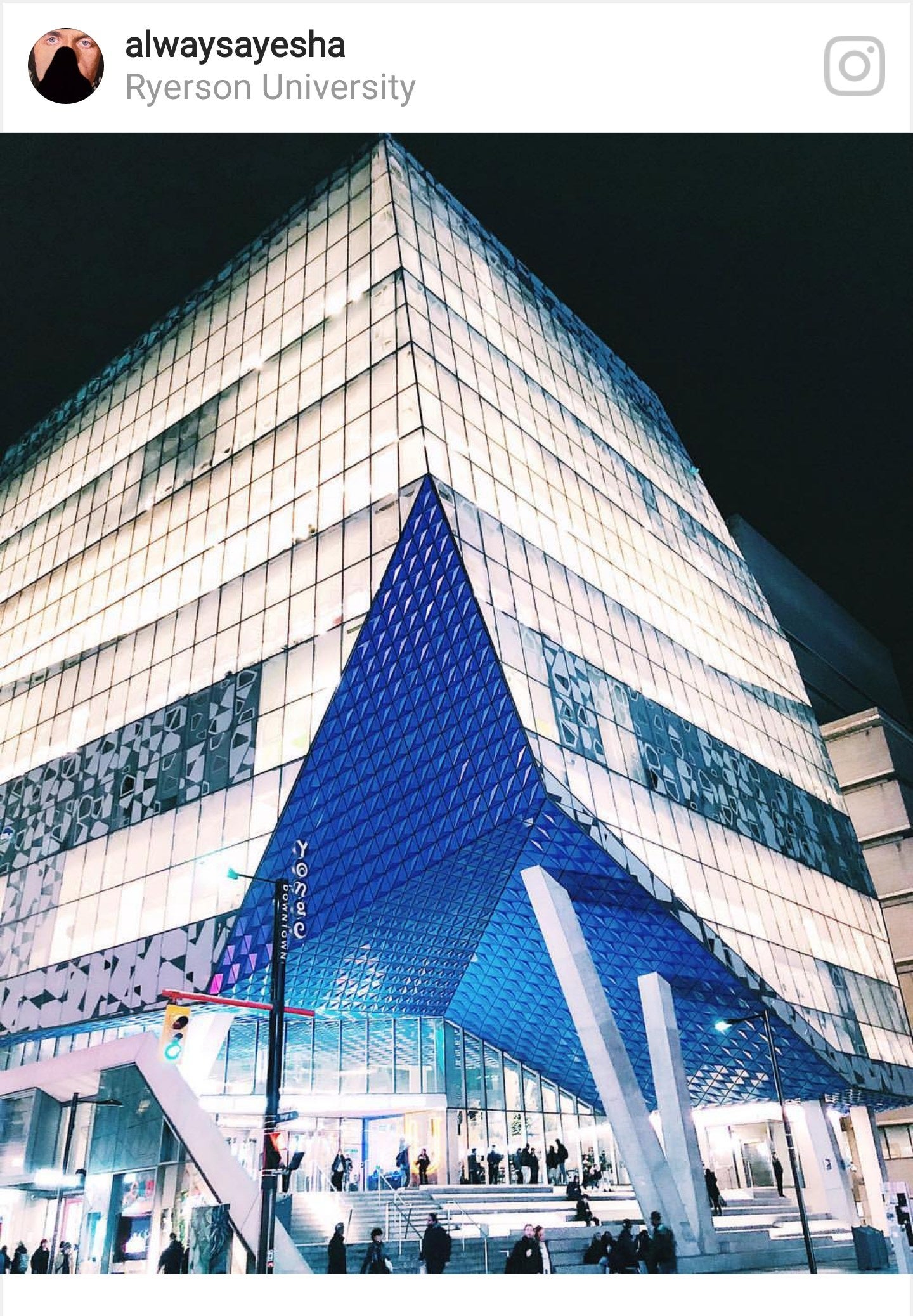 8.
You can also tease the building so that the photo goes with your Instagram ~aesthetic~.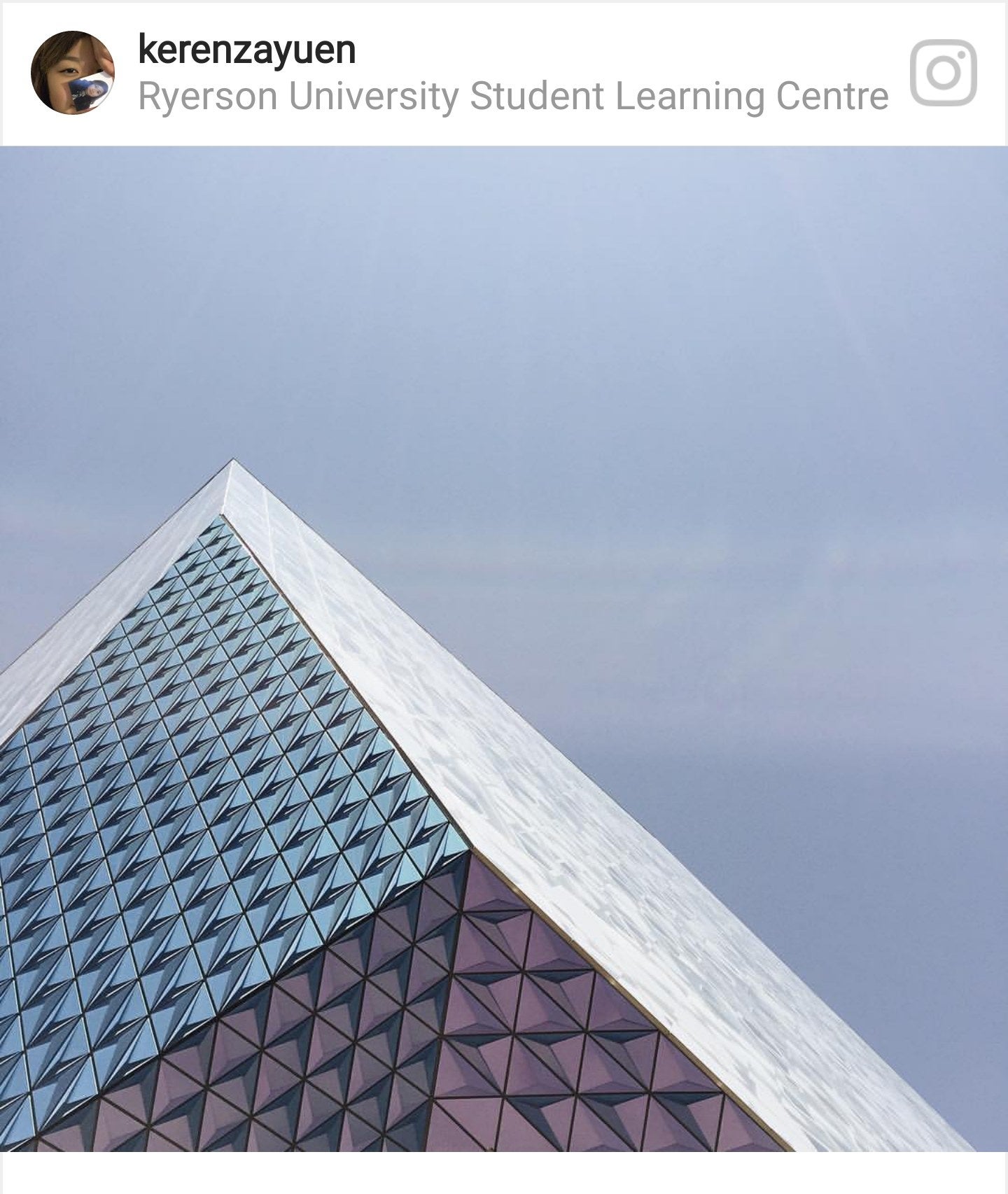 9.
The eyeful-pattern continues inside.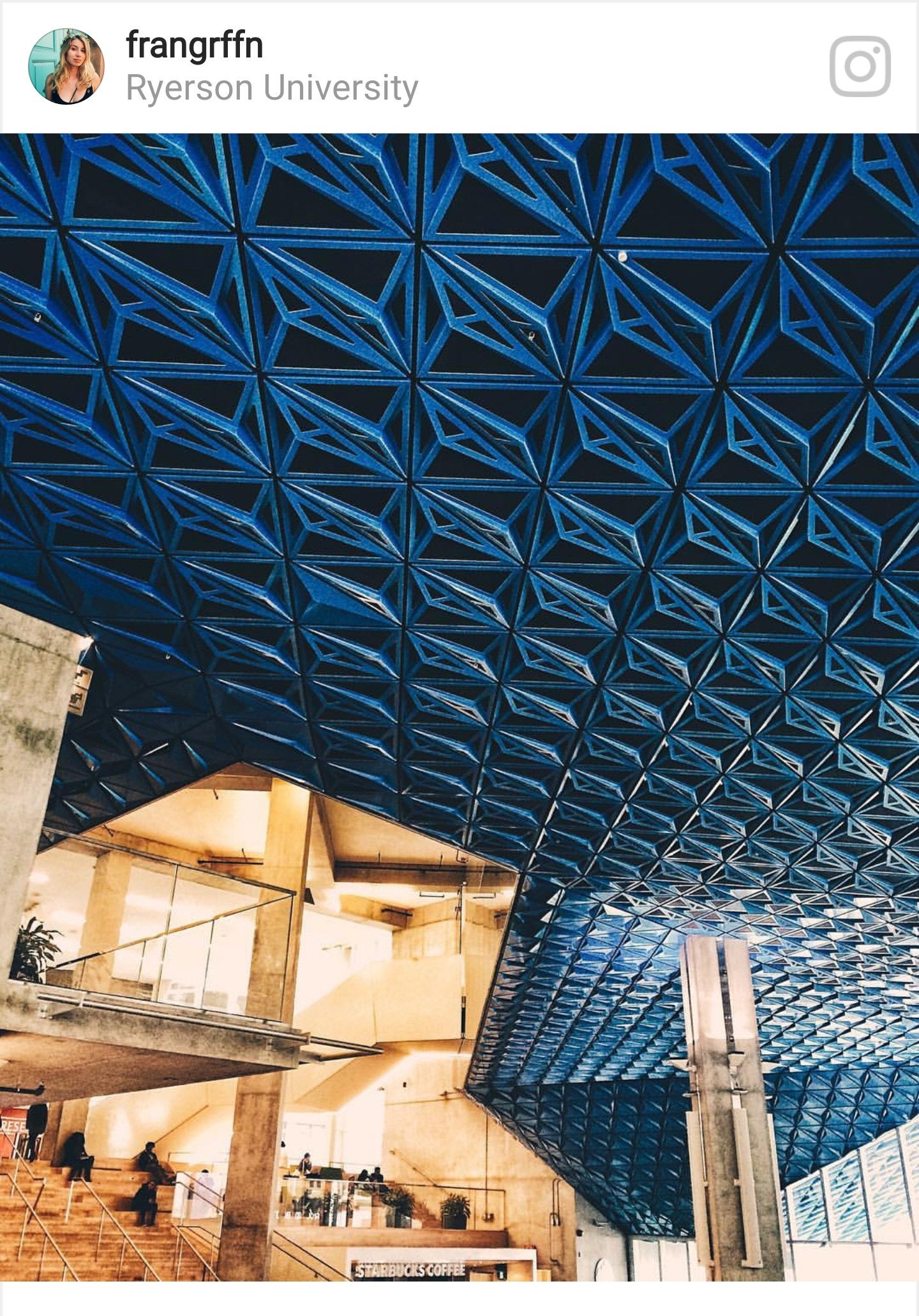 10.
Not to mention the 5th, 6th, and 8th floor of the SLC has SO MUCH natural light.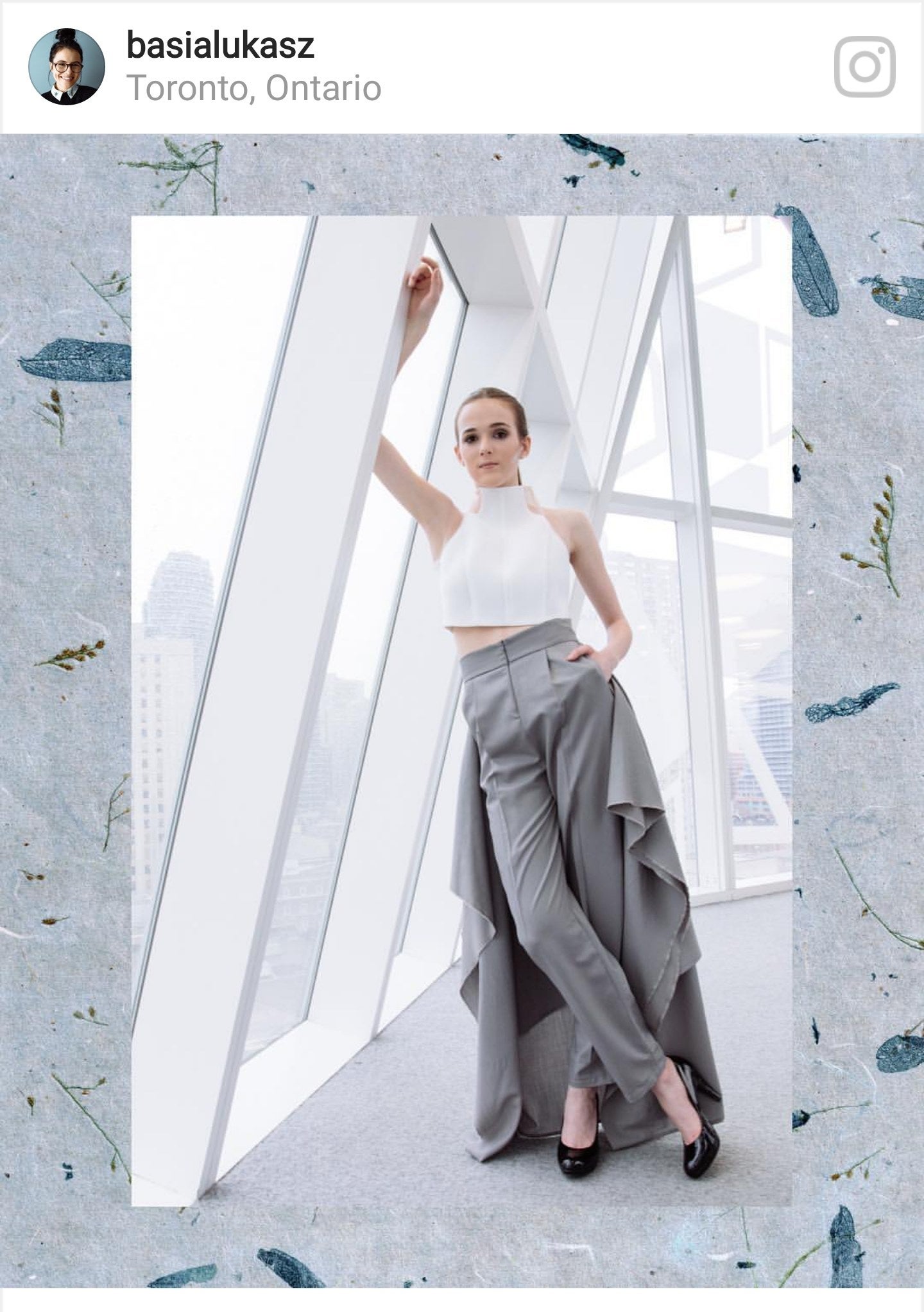 11.
It's perfect for all you Instagrammers with an 'all-white' feed.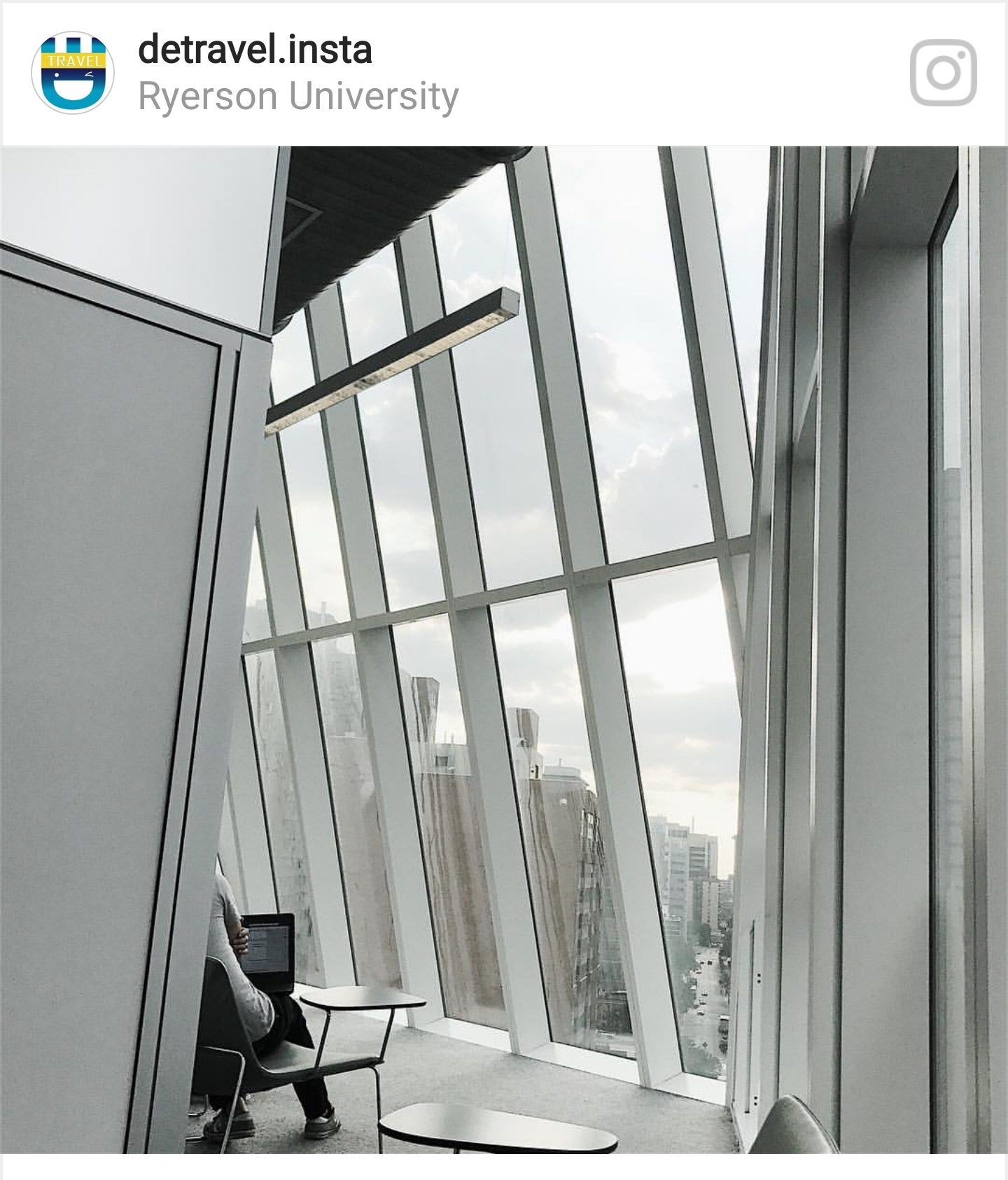 12.
Our campus is so picturesque, even our stairwells make for an interesting photo.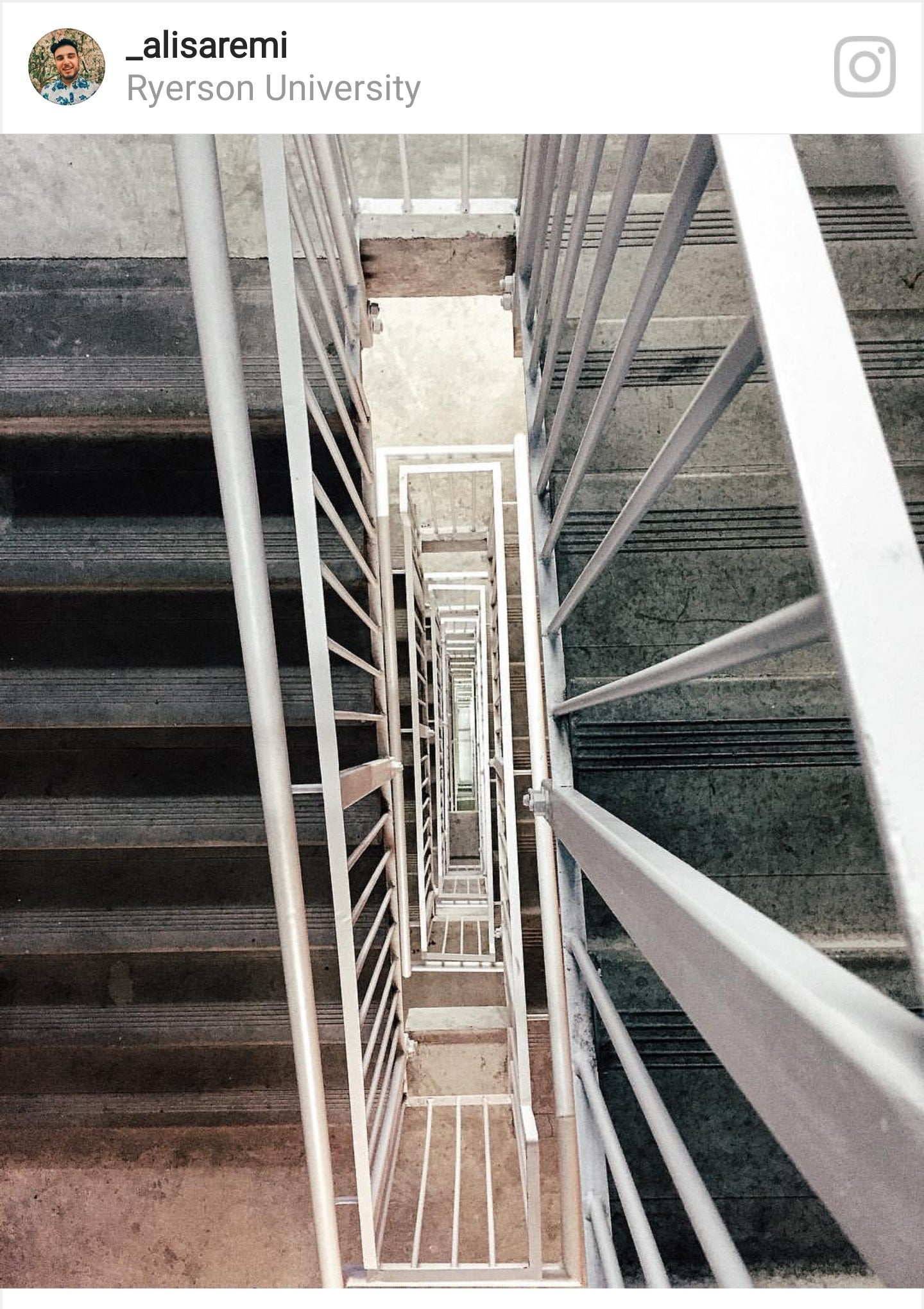 14.
Now, we're not saying you should become a rooftop photographer...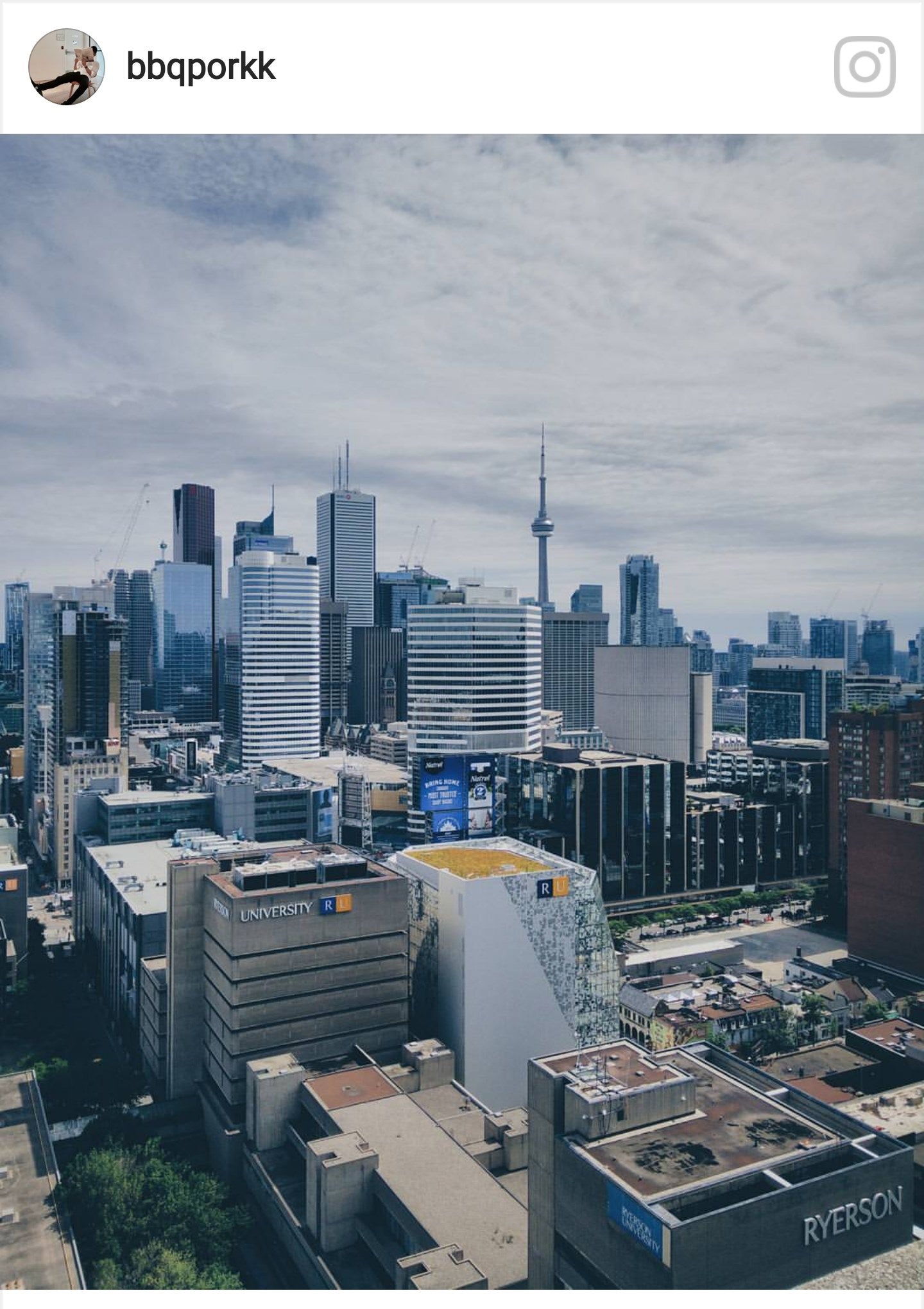 15.
The other option is to get a drone...
16.
Lake Devo and the Ryerson Image Centre (RIC) is also an oasis of photo possibilities.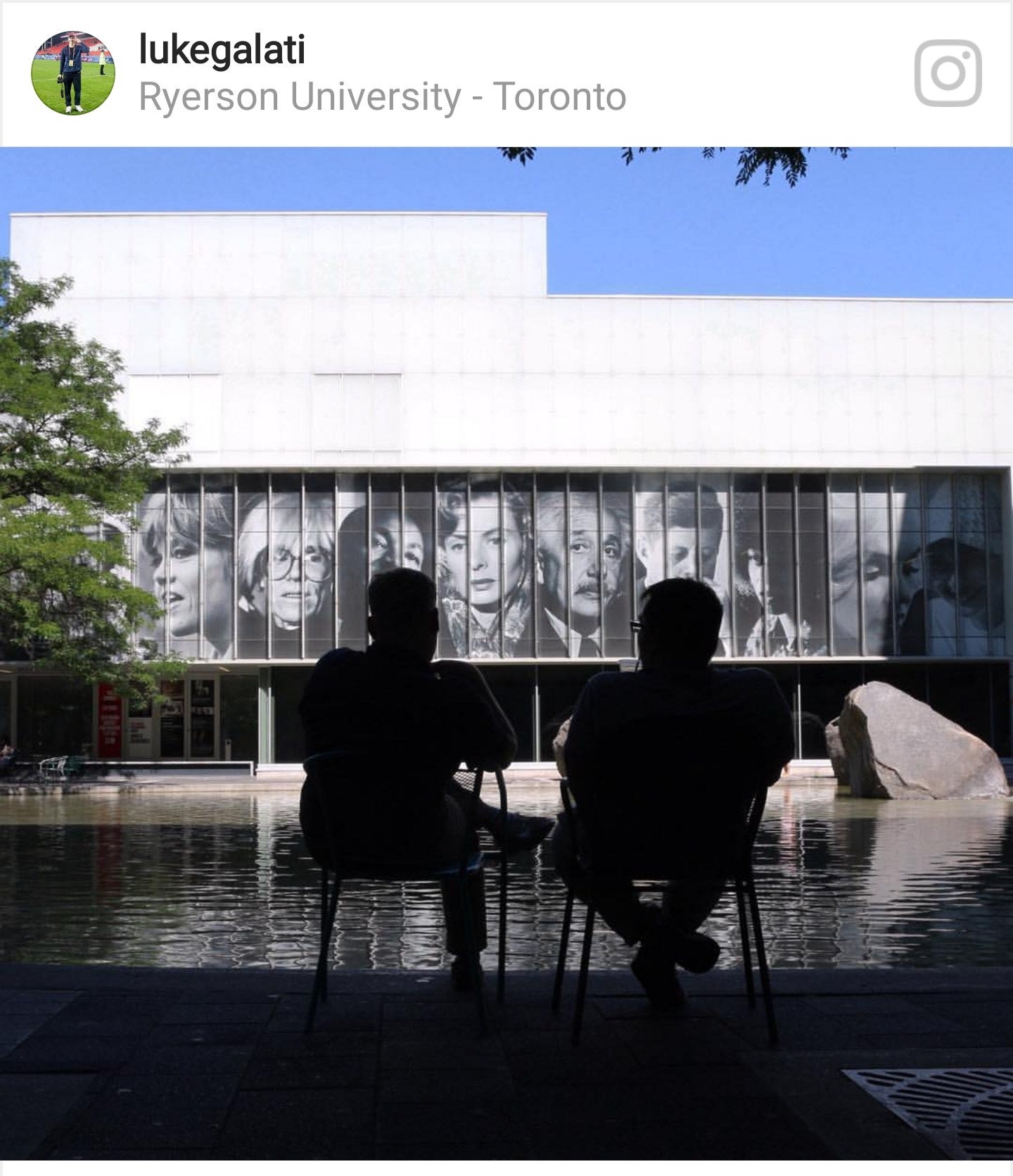 17.
Dare I say it? At night, the Ryerson Image Centre (RIC) makes for a better photo than the Toronto sign in Nathan Phillips Square.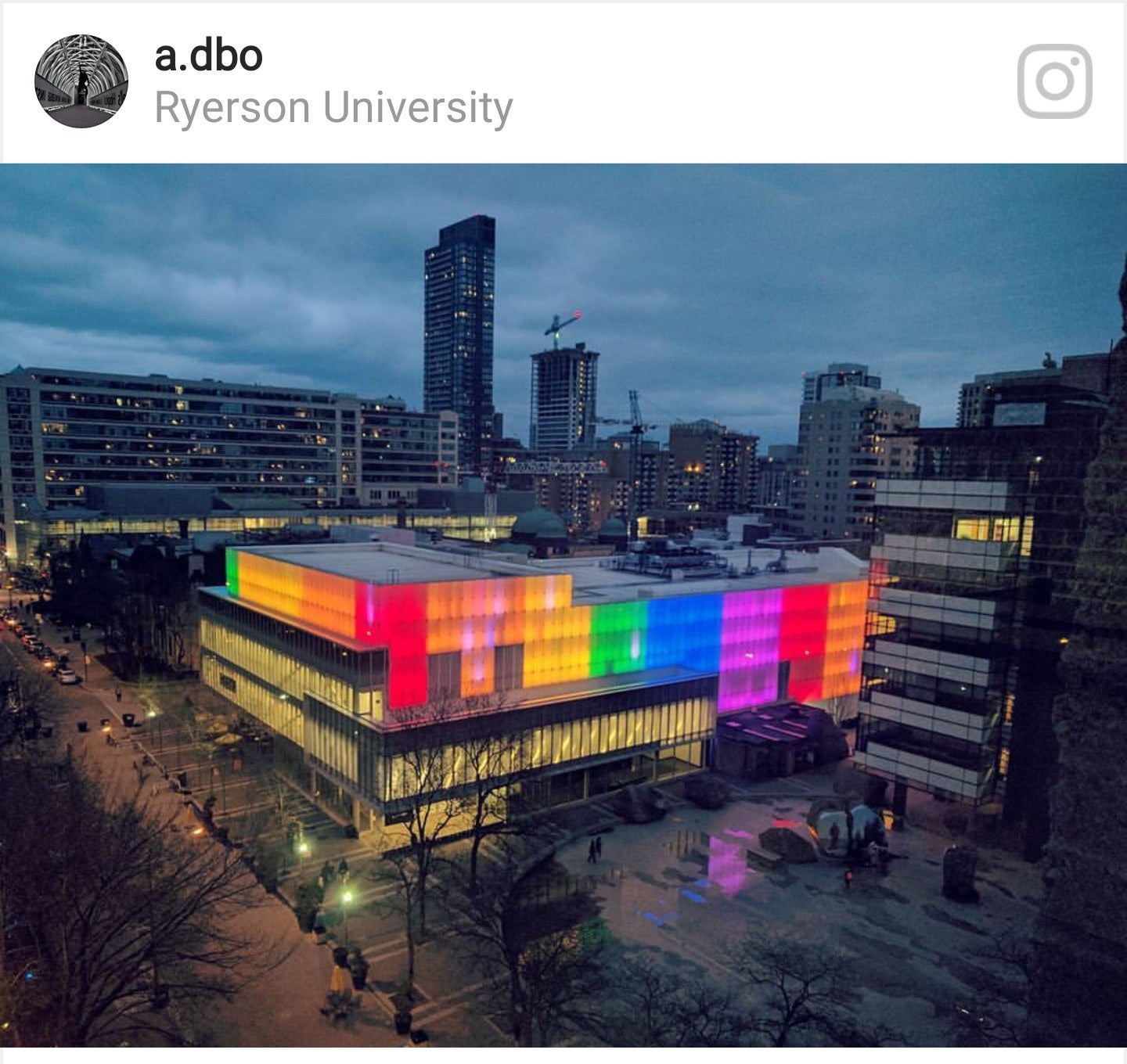 18.
What's a Ryerson photo without our school's colours included? The Mattamy Athletic Centre's (MAC) is your go-to spot to rep your Ryerson pride.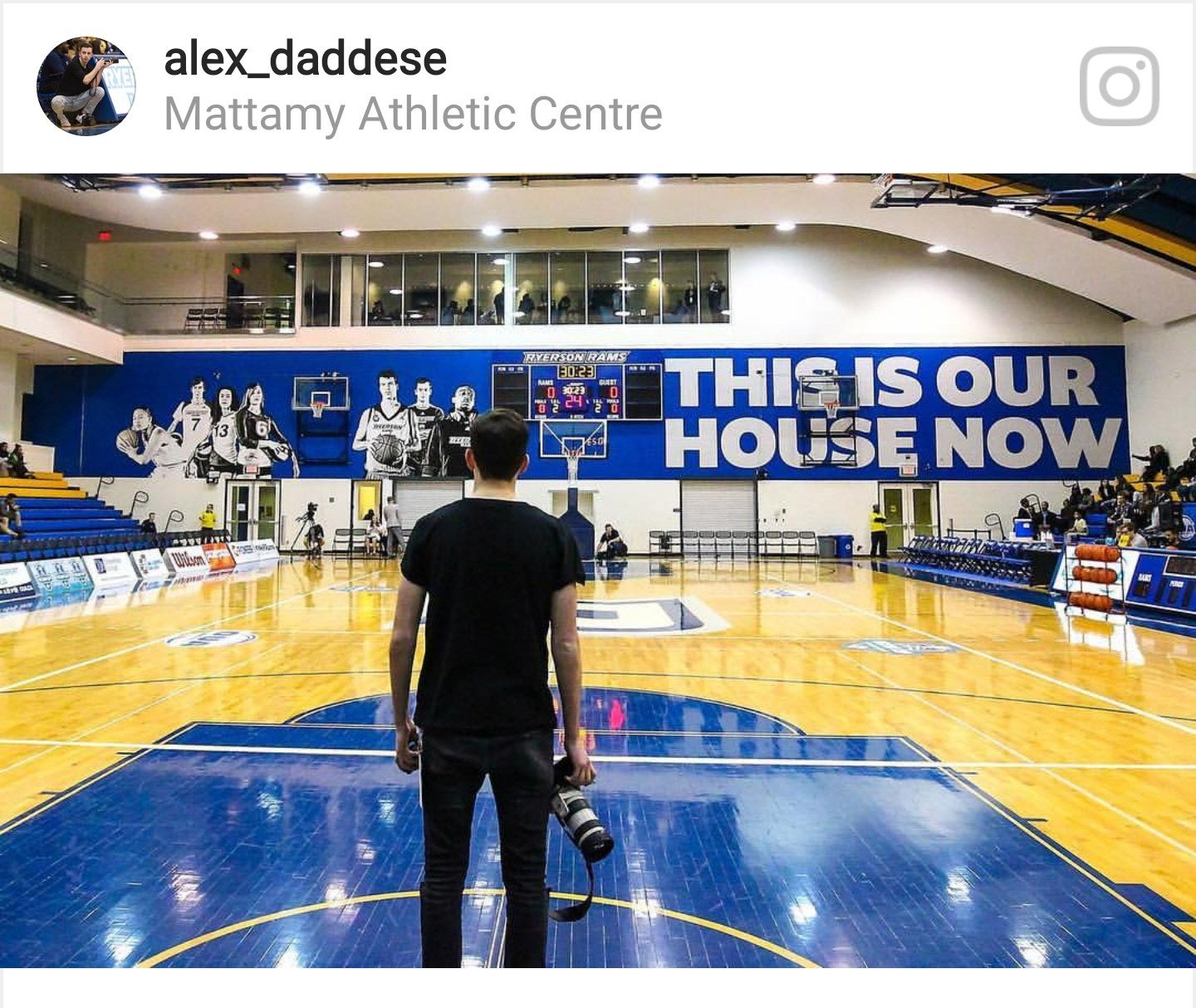 19.
There's also a less chaotic balance of Ryerson colours in the MAC's locker rooms (for those of you with a more minimalist feed).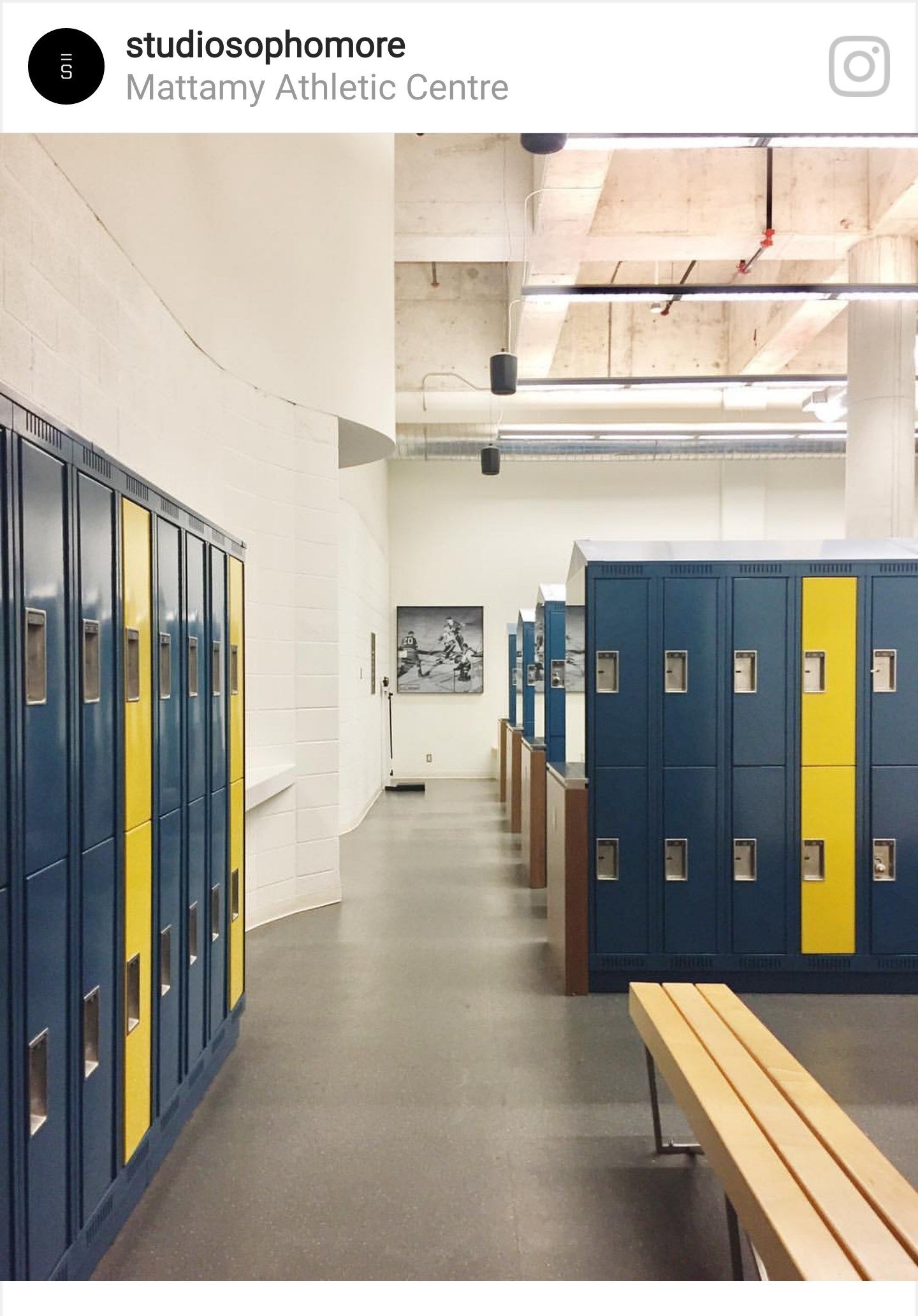 20.
We hope these photos ideas gave you some creative inspiration for your Instragam. Be sure to tag us on Instagram @RUStudentLife for a chance to be featured in our future posts. We can't wait to see all your Ryerson campus photos!