Try to imagine a Seinfeld universe where Jerry, George, Elaine, and Kramer all had smartphones and started Tinder-ing. It might look something like this:
Jerry would find clever ways to reuse his old material...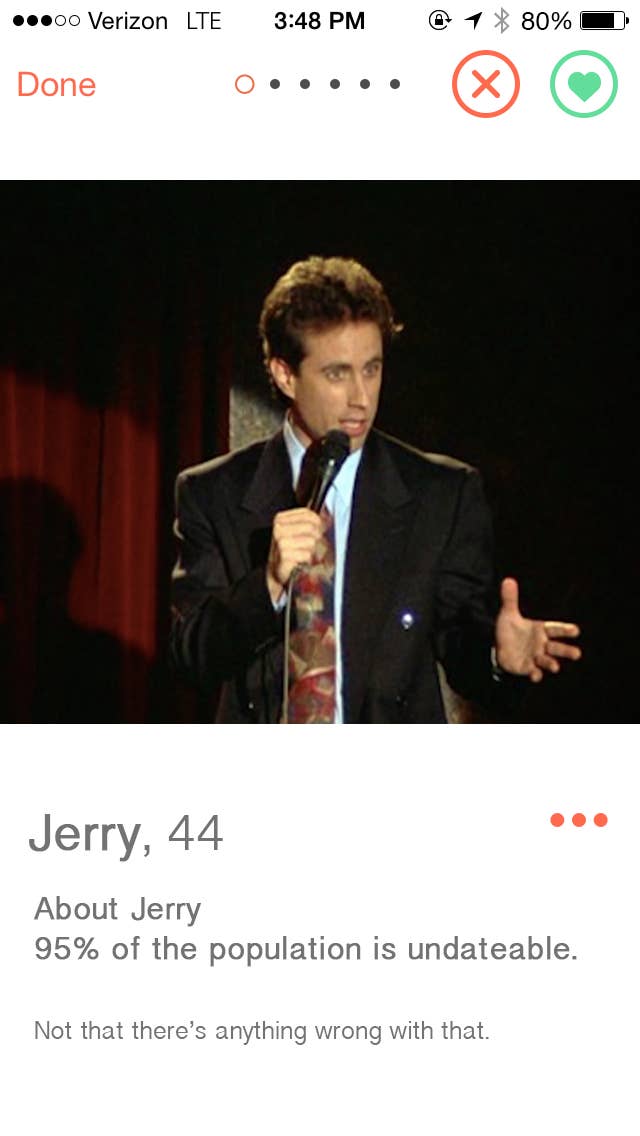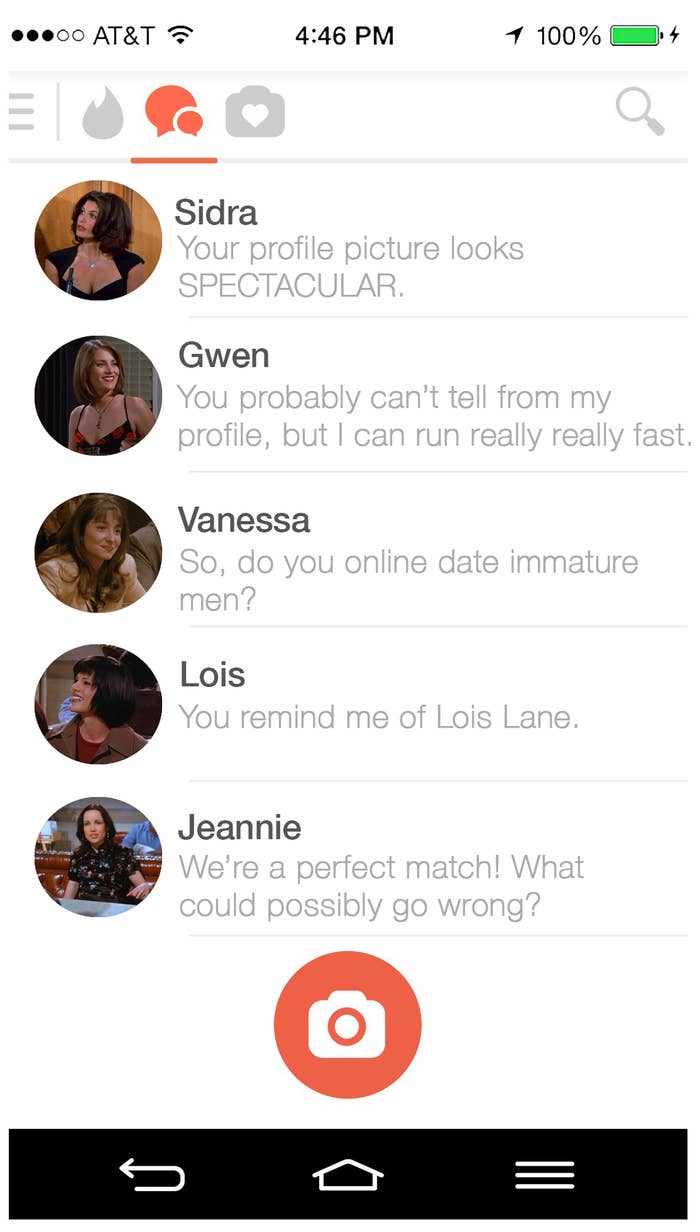 George would keep it as real as possible...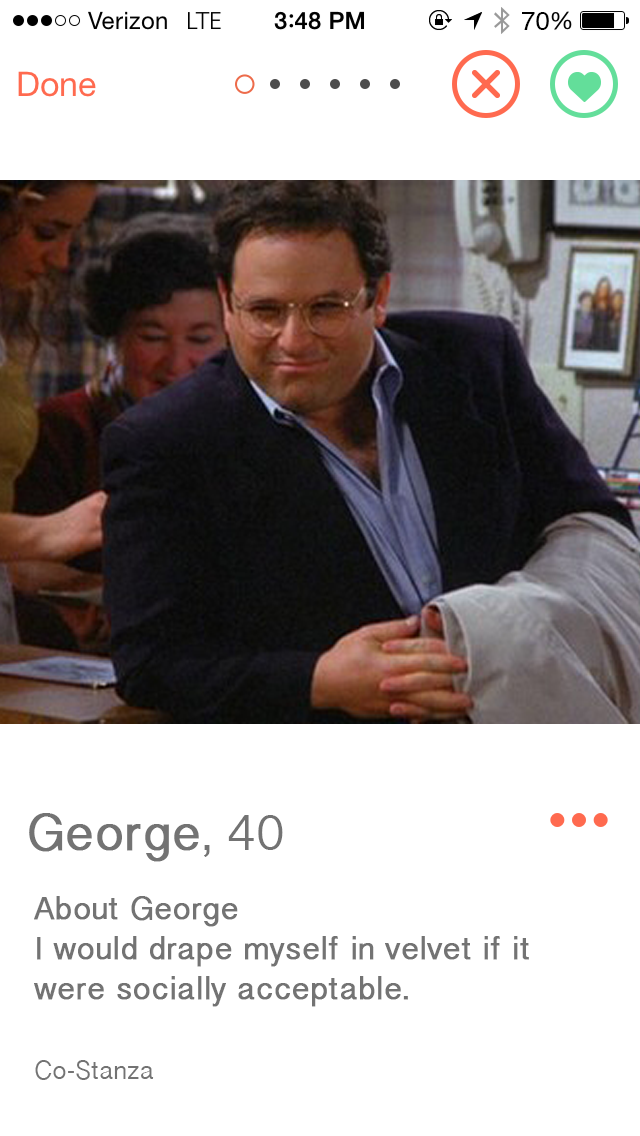 Elaine would try it for fun, but wouldn't take it too seriously...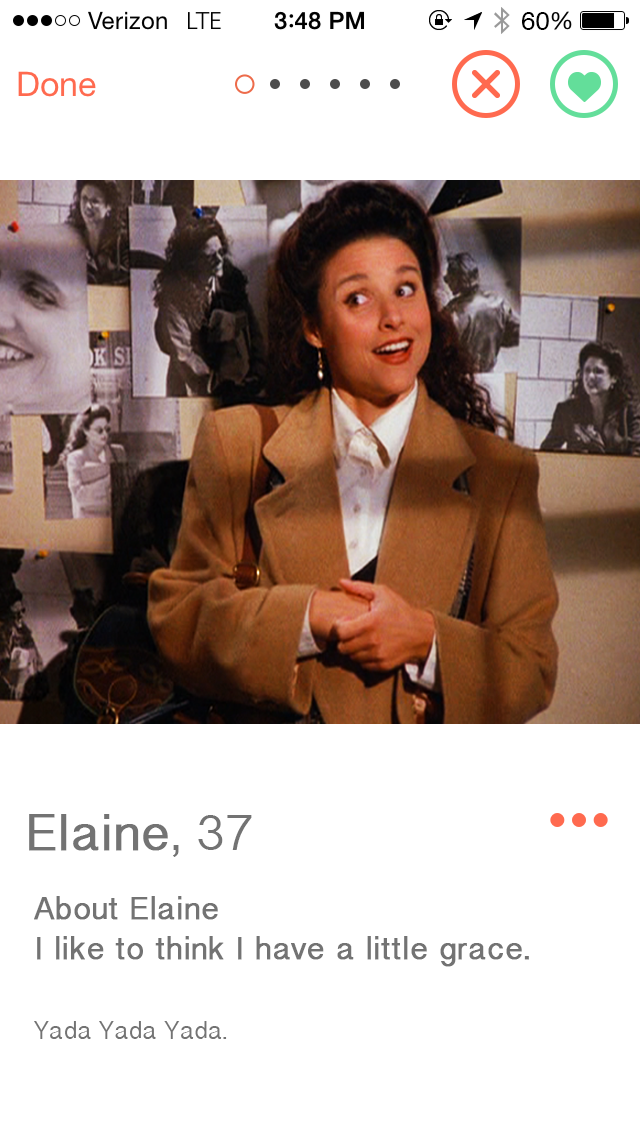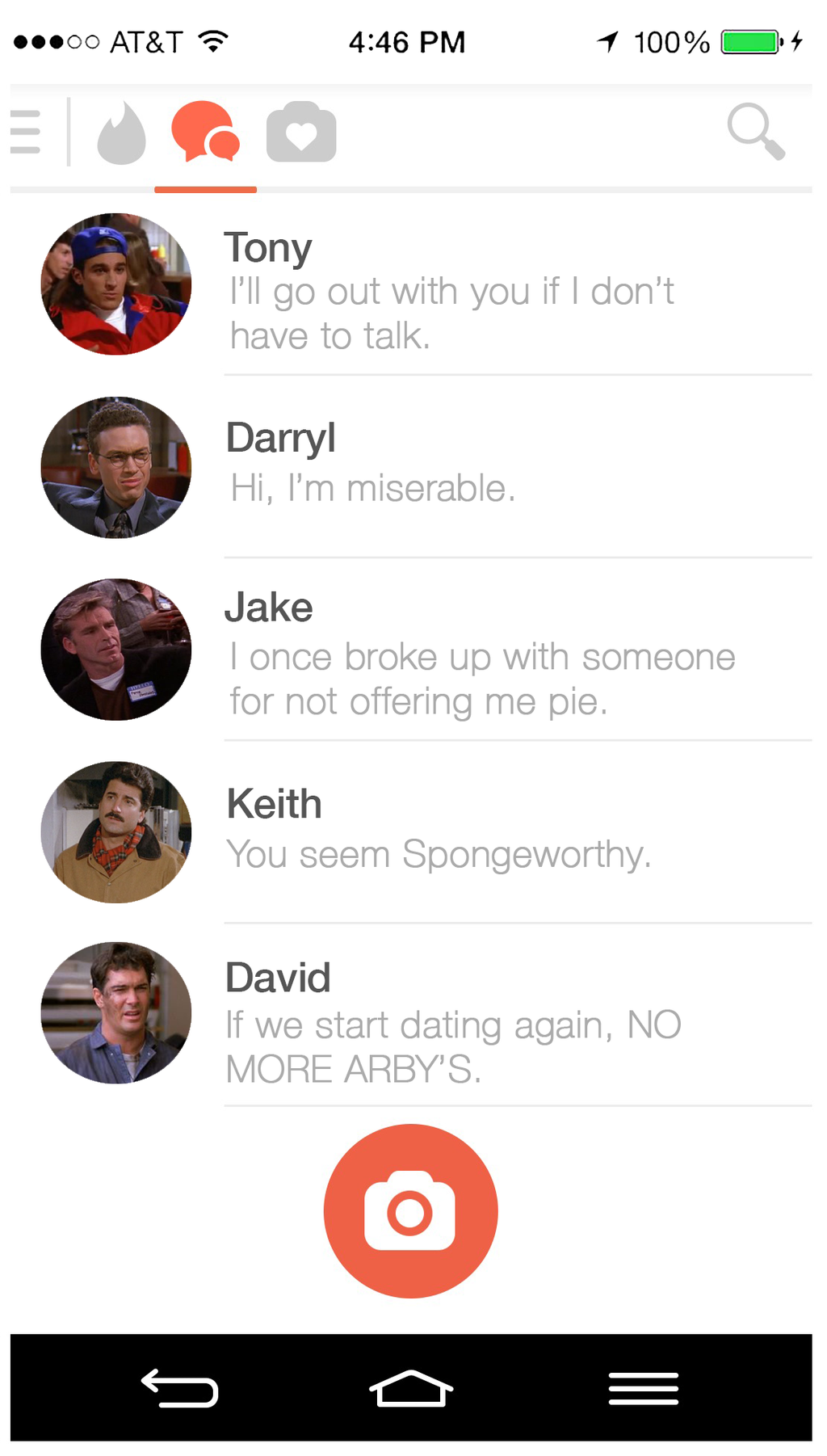 And Kramer would just go balls out...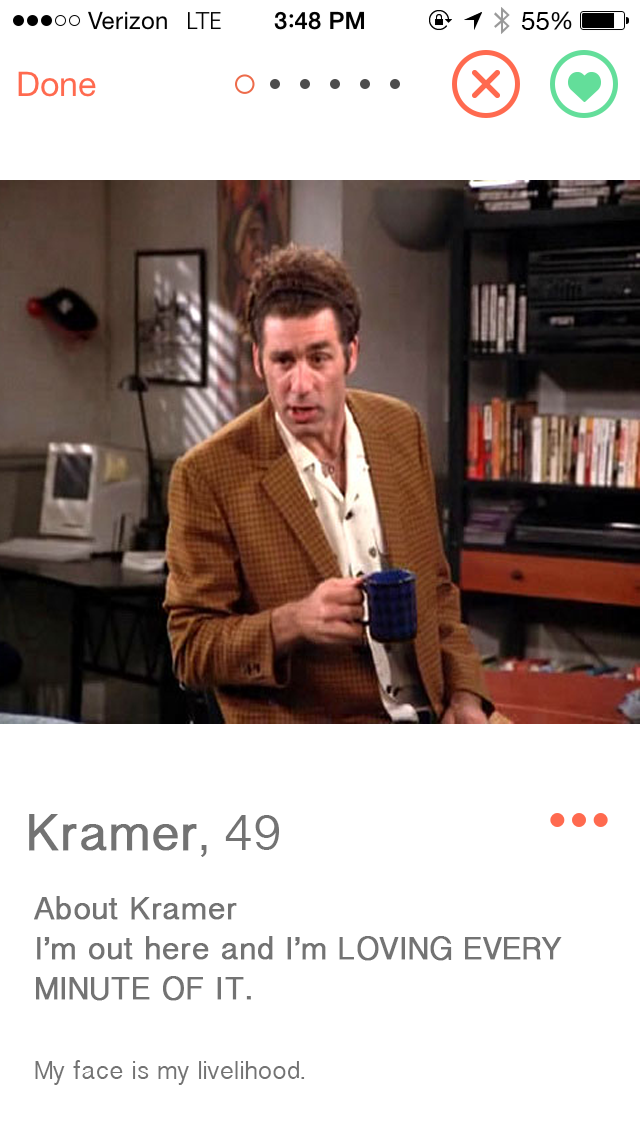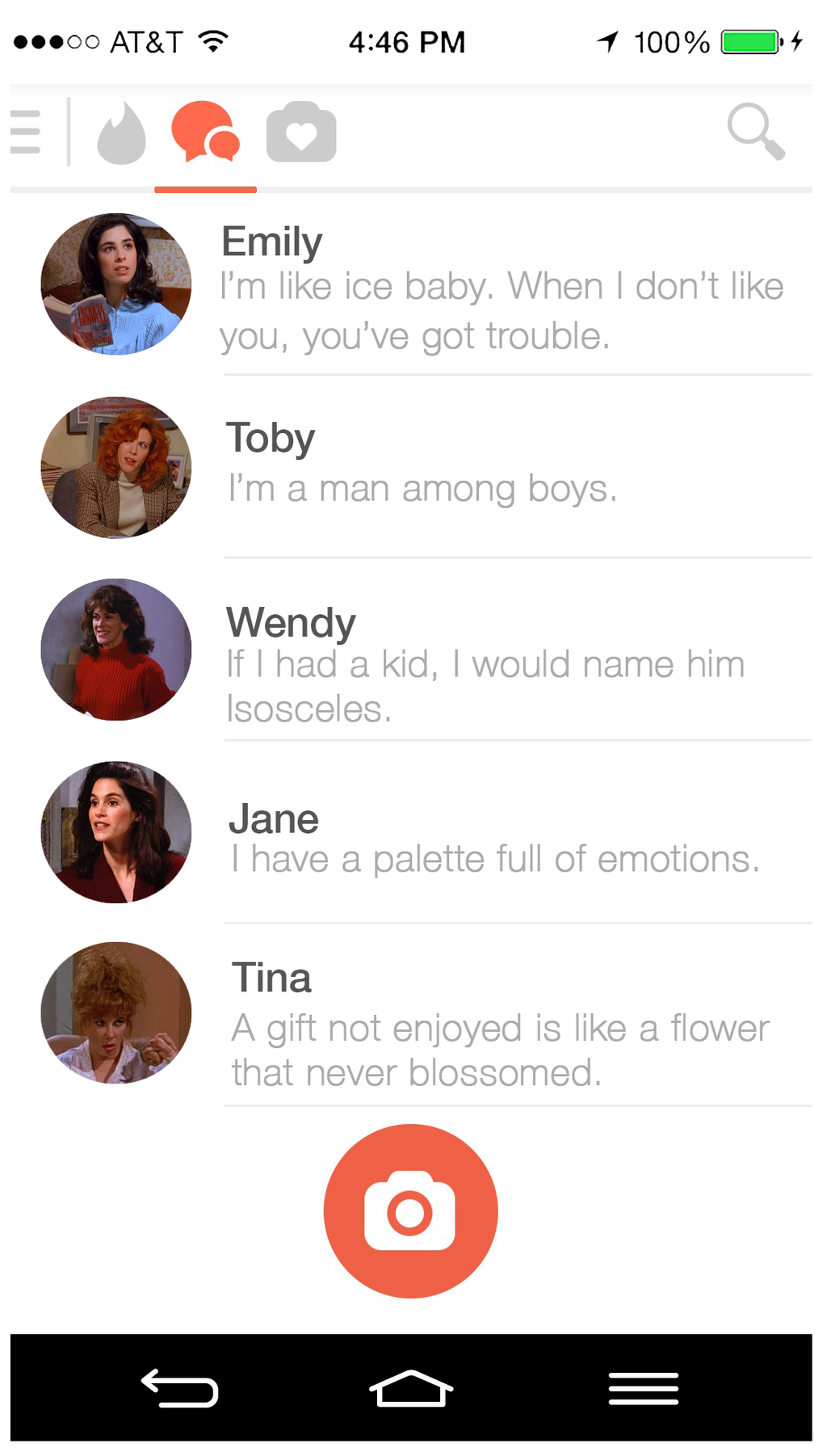 The gang might come across some familiar faces...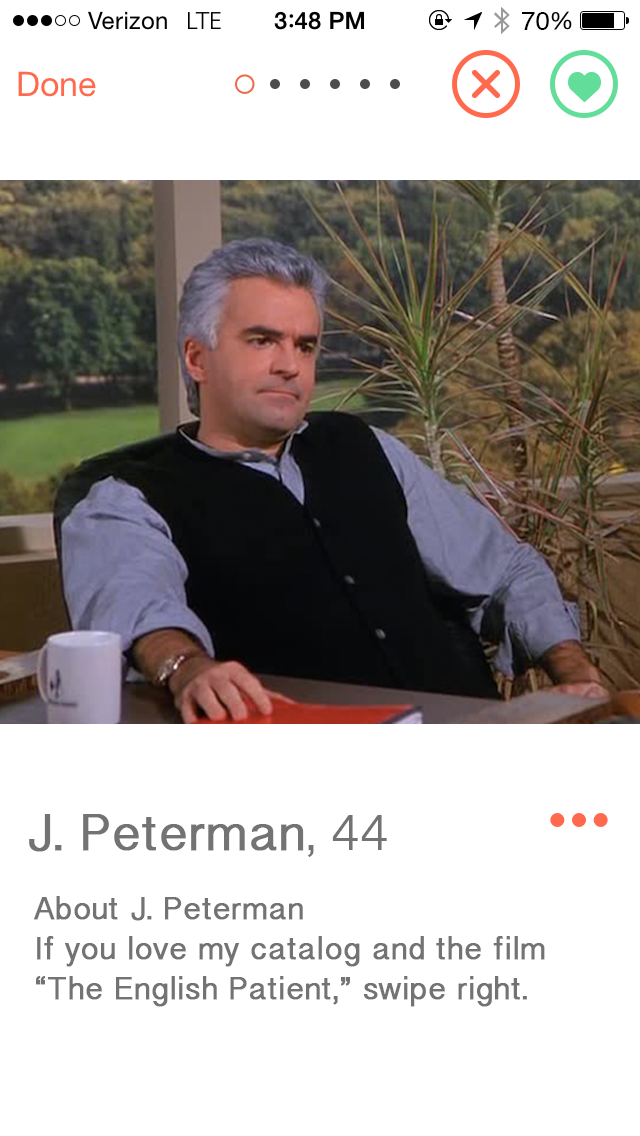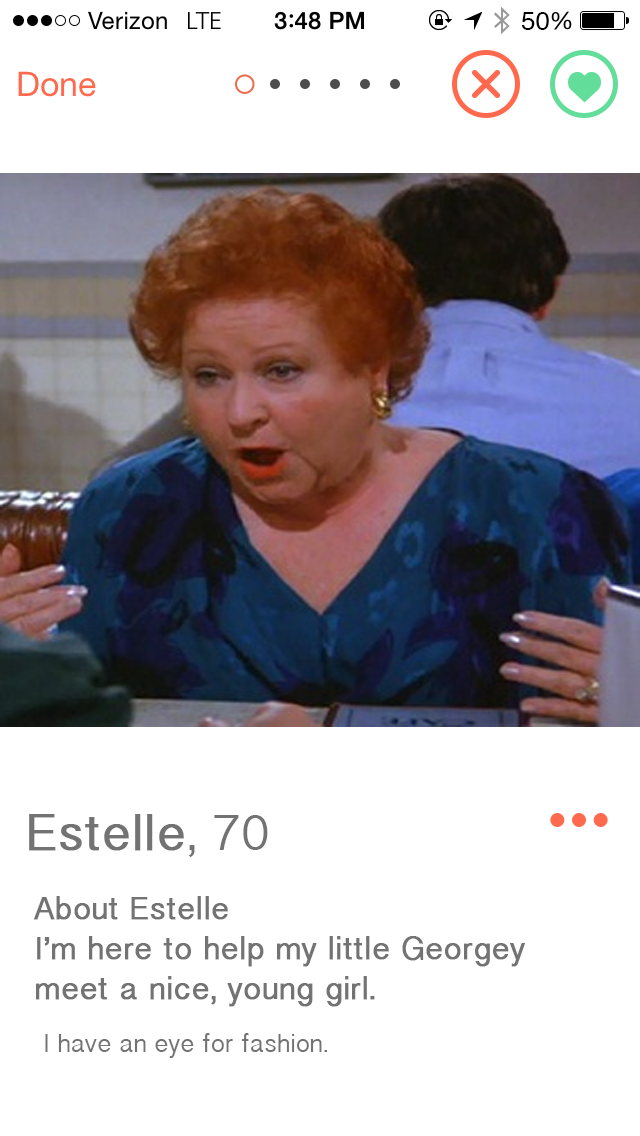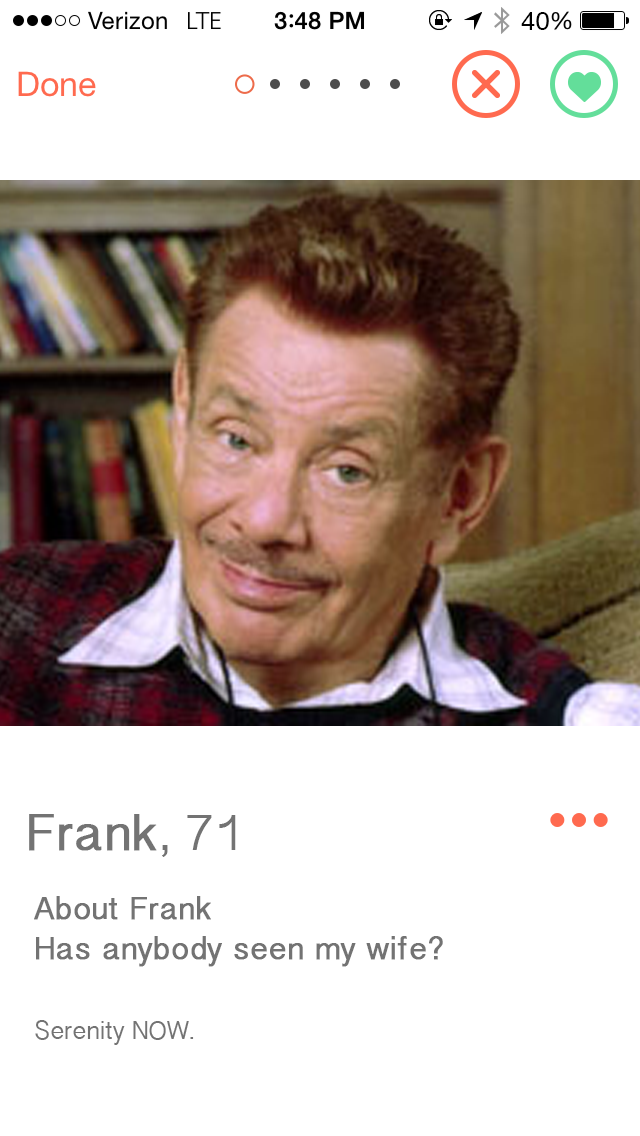 But it's okay, that's what swiping left is for...