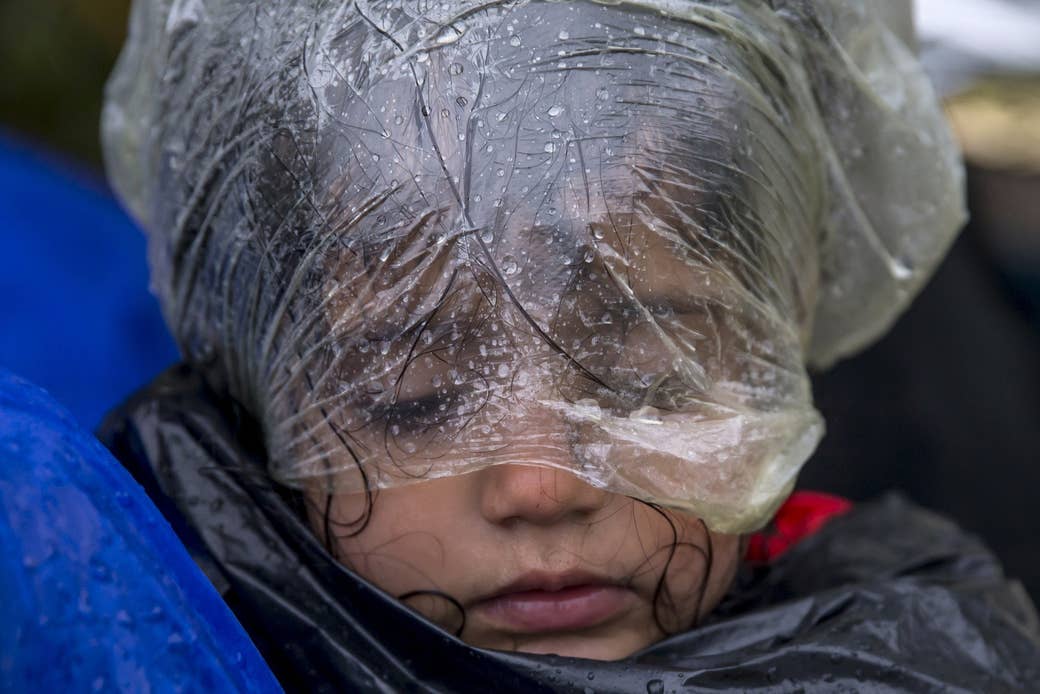 "Brother, he is alive! He is alive," a man shouts as he lifts a small boy floating on the Aegean Sea on to his fishing boat. "My God, he is alive."
In a grainy video released last week, an 18-month-old boy is seen to flop lifelessly on to the boat. Fishermen, who were off the coast of Kusadasi, Turkey, clamber to remove the child's jacket and clear water from his lungs. Before finding this boy, the fishermen had rescued 15 other refugees, who had pleaded with them to go back and find other survivors.
"One person was saying that his brother was still there and somebody was saying that there was a kid still in the water," one fisherman said. "We saw a life vest, which looked like an empty floating life vest. When we got close, it looked like a toy, like a doll, and we thought he was dead. My first thought was, 'OK, we have to pick up this dead baby body from the water.'"
The boy survived. But with the impending arrival of winter, weather conditions threaten to make the sea crossing from Turkey to Greece even more treacherous for those trying to to flee war, persecution, and poverty. On Friday alone, 22 people drowned in two shipwrecks in the Aegean Sea. On Wednesday, the Greek coastguard rescued 242 refugees whose wooden boat sank north of the island of Lesbos. At least three people drowned, including two small boys.

A week earlier, 12 drowned when their boat went down off the Turkish coast as they were attempting to reach Greece, while around 25 others were rescued. Two weeks before, at least 22 refugees, including 11 women and four children, drowned when their overcrowded boat sank in the Aegean.
"The waves of the Aegean are not just washing up dead refugees, dead children, but [also] the very civilisation of Europe," Greek prime minister Alexis Tsipras said Friday.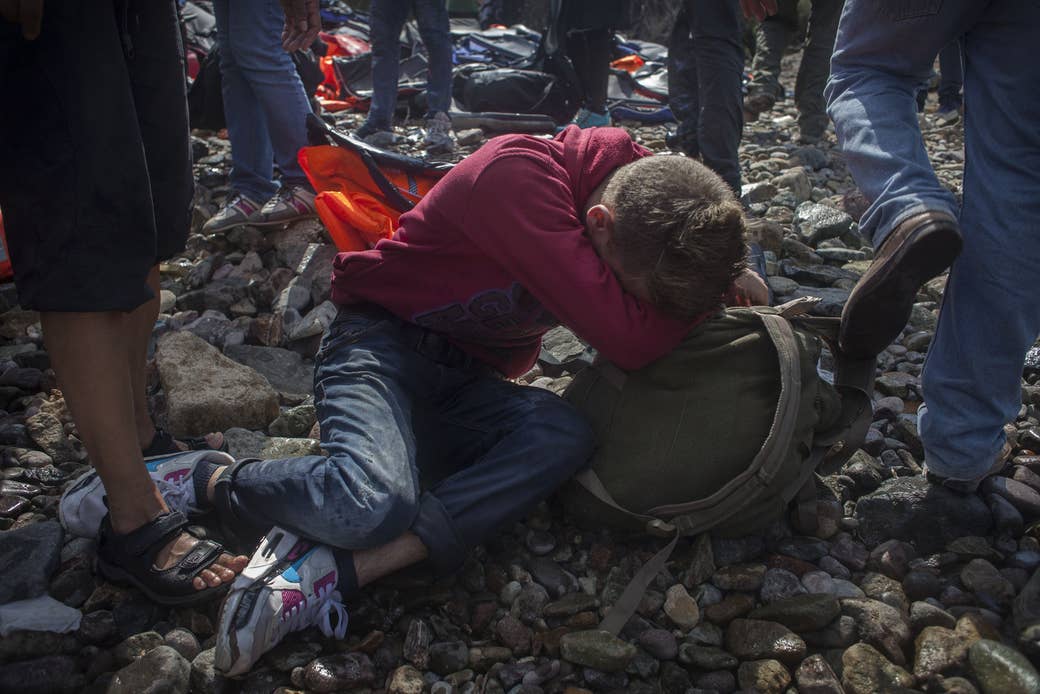 Lifeless bodies washing on to the Greek and Turkish shores – including that of 3-year-old Aylan Kurdi, whose death prompted global outrage – have served as a daily reminder of the high risks refugees take when crossing the Aegean Sea. In the first half of September, more than 70 people drowned making a last bid to cross the water before the weather worsened. By the end of the month, the number of refugees arriving in Greece from Turkey leapt from 4,500 to 7,000 a day.
In total, more than 218,000 migrants and refugees arrived in Europe by sea in the month of October - a record for any month and roughly the same as the total number to arrive in 2014, according to the United Nations High Commissioner for Refugees. As the weather steadily worsens, smugglers in Turkey are searching for larger boats to meet the demand. Some refugees have reported that smugglers are offering discounted journeys on rubber dinghies because of the bad weather, UNHCR said.
The high commissioner, António Guterres, said that the pursuit of smuggler boats has become more difficult, and warned that the harsh weather conditions affecting refugees across Europe could lead to "a tragedy at any moment".
Kate O'Sullivan, emergency response personnel for Save the Children in Greece, told BuzzFeed News that the winter months could be devastating for those crossing central and southeastern Europe.
"The waves will continue to get higher, the water will get rougher," she said. "You always know when a boat has capsized, because you can hear the helicopter overhead. Every time a boat goes down, it always seems to be the children who have drowned.
"Frankly, I am terrified for what the weather's going to be like this winter."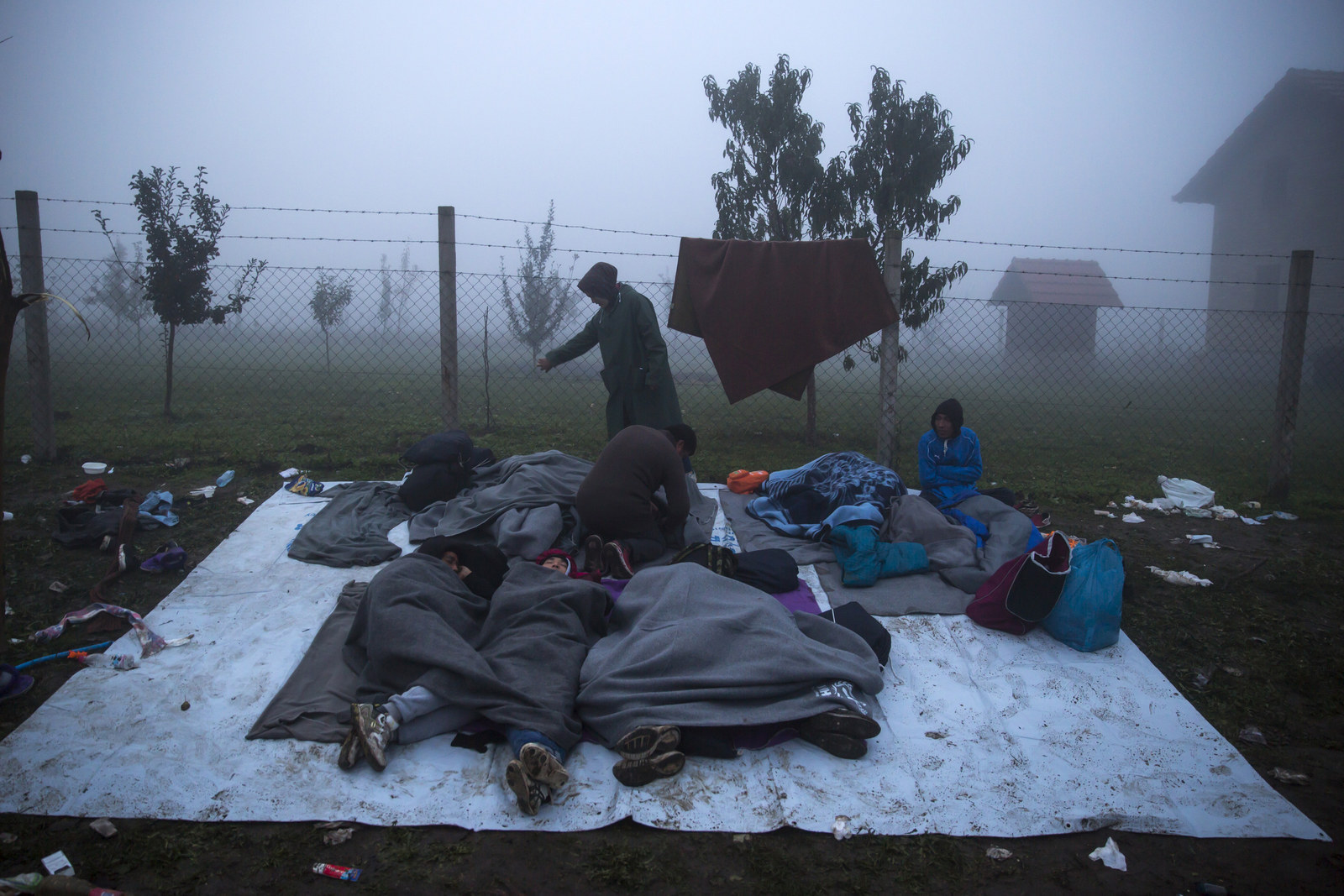 At least 100,000 refugees crossed EU borders towards western Europe during the warmer months this year. But unlike previous years, freezing temperatures, heavy rains, and strong storms in central and southeastern Europe have not slowed down the surge of refugees.
"For this time of year, we normally see the numbers drop – but records have been broken for the number of people arriving," Itayi Viriri from International Organisation for Migration (IOM) told BuzzFeed News. "Whatever we thought was standard for patterns of migration in this manner is no longer the case."
On Friday, the IOM announced it was ramping up its "winter assistance" for refugees living in makeshift shelters with little protection from the cold, including provision of weatherproofing kits, replacement of damaged tents, distribution of winter clothes, fuel vouchers, unconditional cash grants, and kits including stoves, coal, and blankets.
Viriri said desperation is the driving force behind the growing influx of refugees: "The reality is most people are trying to make this journey are so desperate. They know the conditions will be perilous, but with the death they are escaping from, they're going to take that chance."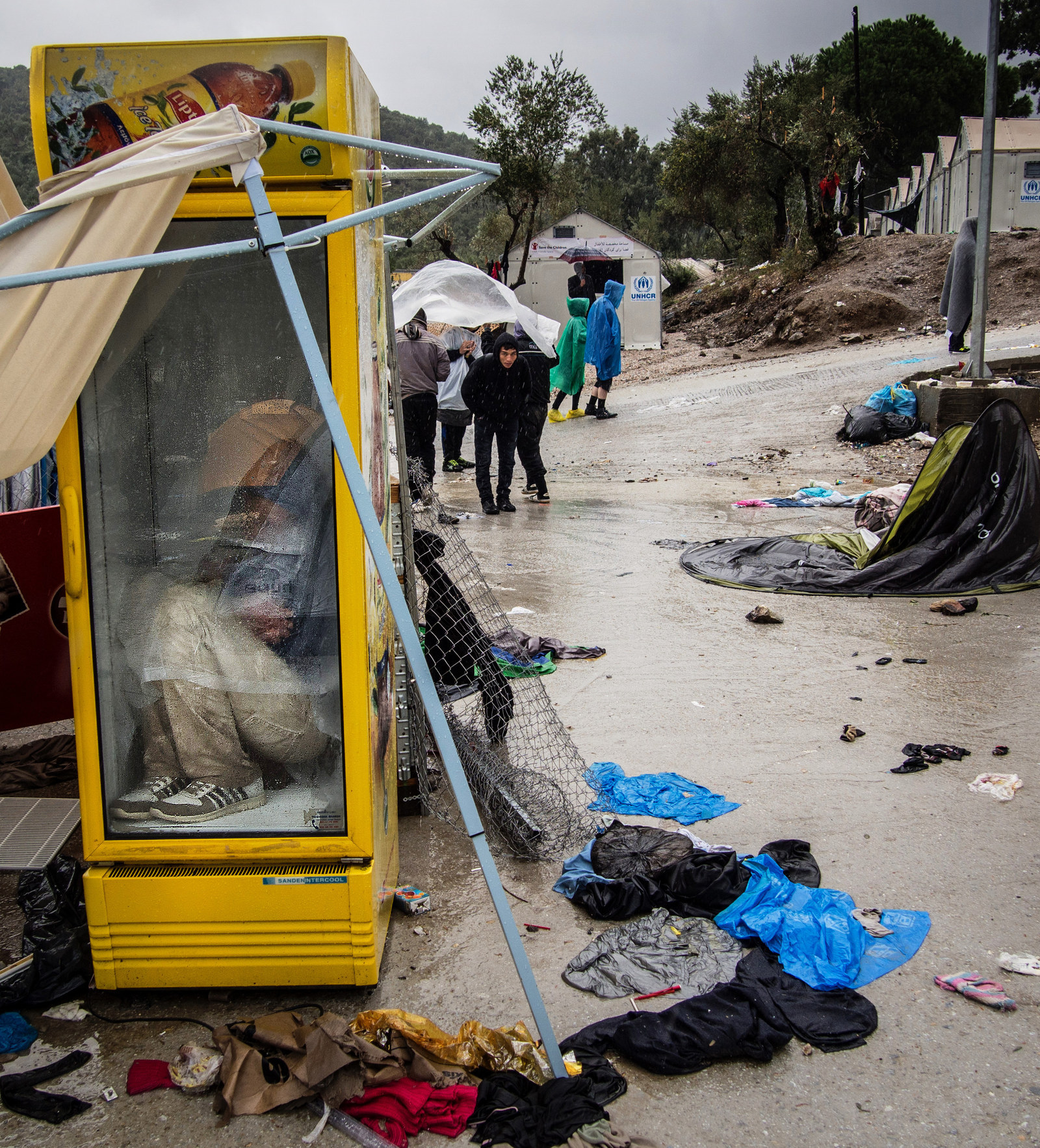 European leaders are fielding public pressure on two fronts: on the one hand, the need to help the hundreds of thousands displaced and facing treacherous weather, and on the other, the urge to close their borders to slow down the influx of arrivals. Austria, Slovenia, and even Germany – the country that has opened its doors widest to refugees – recently declared new efforts to tighten their refugee policy and strengthen their border controls, and leaders met in Brussels over the weekend to discuss plans to help people survive the winter.
"The immediate imperative is to provide shelter. It cannot be that in the Europe of 2015 people are left to fend for themselves, sleeping in fields," Jean-Claude Juncker, the president of the European Commission, said in Brussels. He warned that refugees will die unless governments act.
"Every day counts," he added. "Otherwise we will soon see families in cold rivers in the Balkans perish miserably."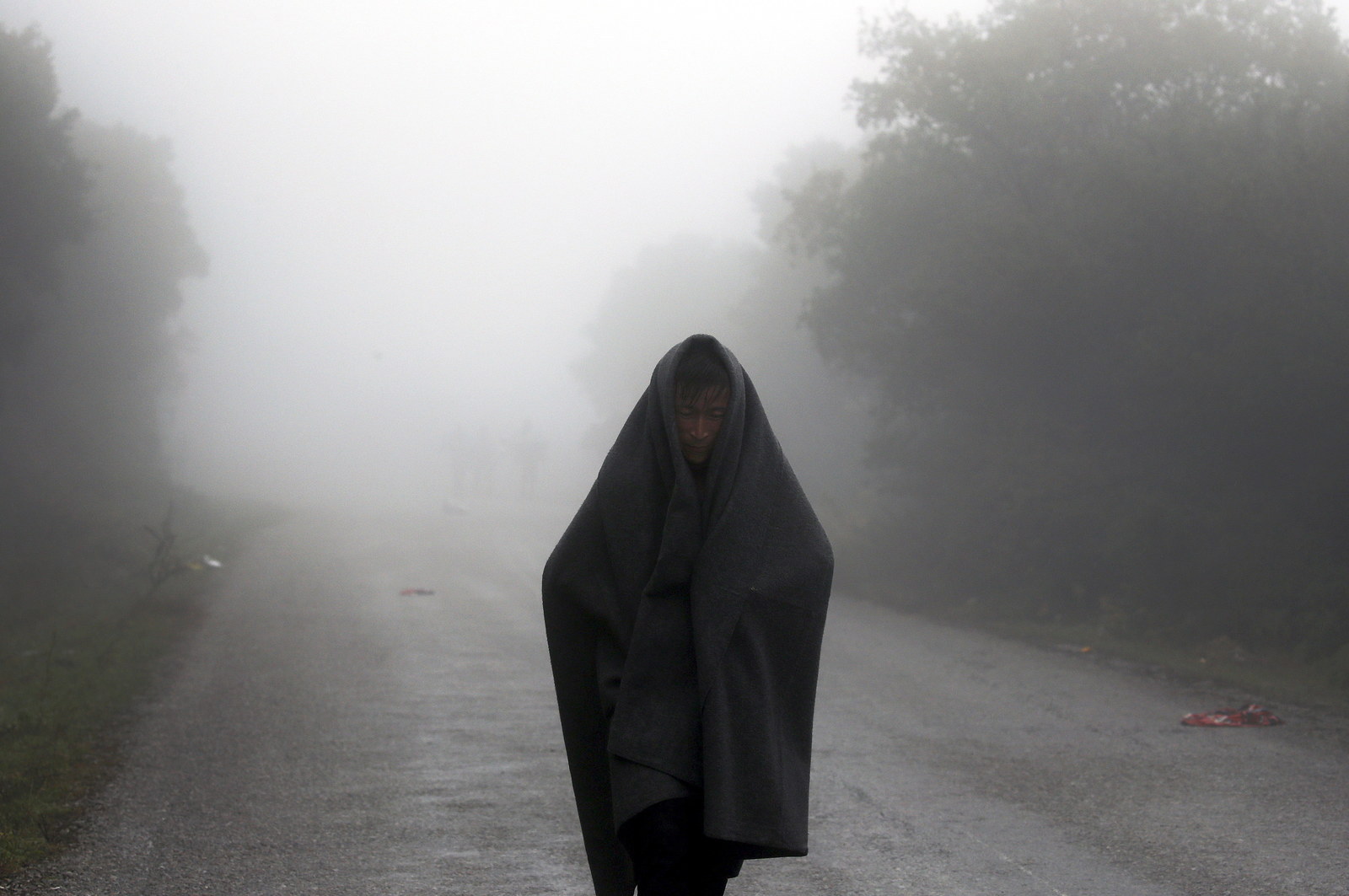 For the hundreds of thousands of refugees who fled from Syria into neighbouring countries – including more than 1.3 million displaced in Lebanon and 620,000 in Jordan – they will be facing a fifth winter since the Syrian civil war began.
In January, a blanket of snow cut off roads in Lebanon and affected tens of thousands of refugees, many of whom live in makeshift shelters. As winter storms lashed the region, the Syrians – many of whom had no winter clothing and only had sandals – struggled to survive under such perilous conditions, and became increasingly dependent on assistance.
"The common picture painted of the Middle East is that it's hot, it's a desert, but they get extremely bitter winters," Viriri told BuzzFeed News. "If you've been living in a camp in Turkey, Lebanon, or Jordan for four or five years in awful circumstances, you would head to somewhere where you think life is better too."
"What I worry about," he added, "is seeing more photos of children dying of cold in these camps like we did last year."