Unrest In Calais Continues As Refugees And Migrants Confront Police
Riot police threw teargas into crowds to try and disperse people.
French authorities have been met with a tense backlash from the occupants of the "Jungle" refugee camp in Calais after undertaking a second day of demolition.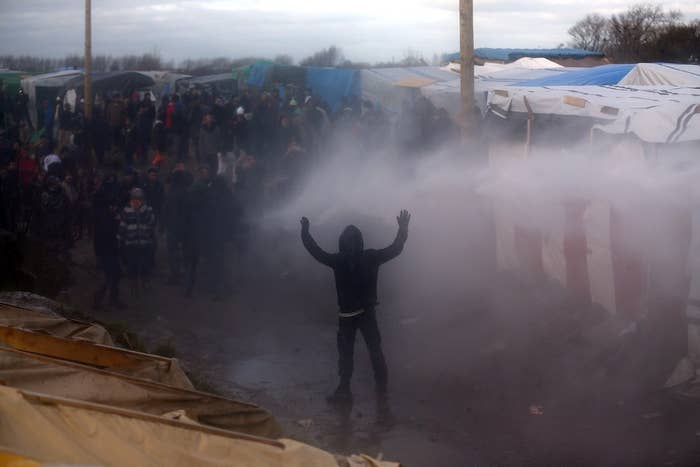 Overnight, riot police cornered off areas and fired teargas to disperse the crowds as migrants and refugees threw stones at the demolition teams. Bulldozers were used to flatten shelters.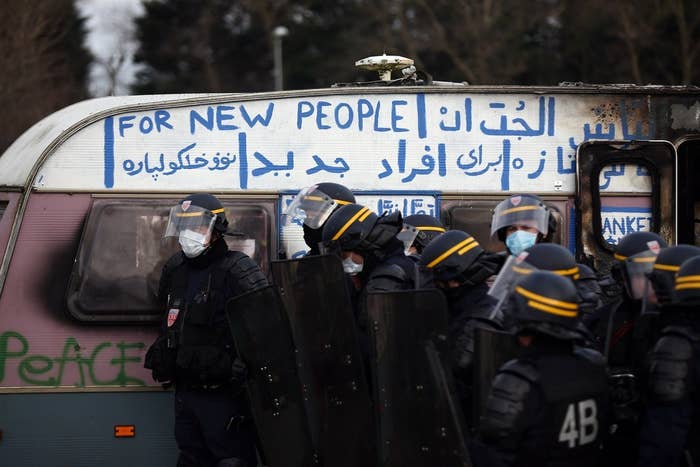 The camp is home to an estimated 4,000 migrants and refugees.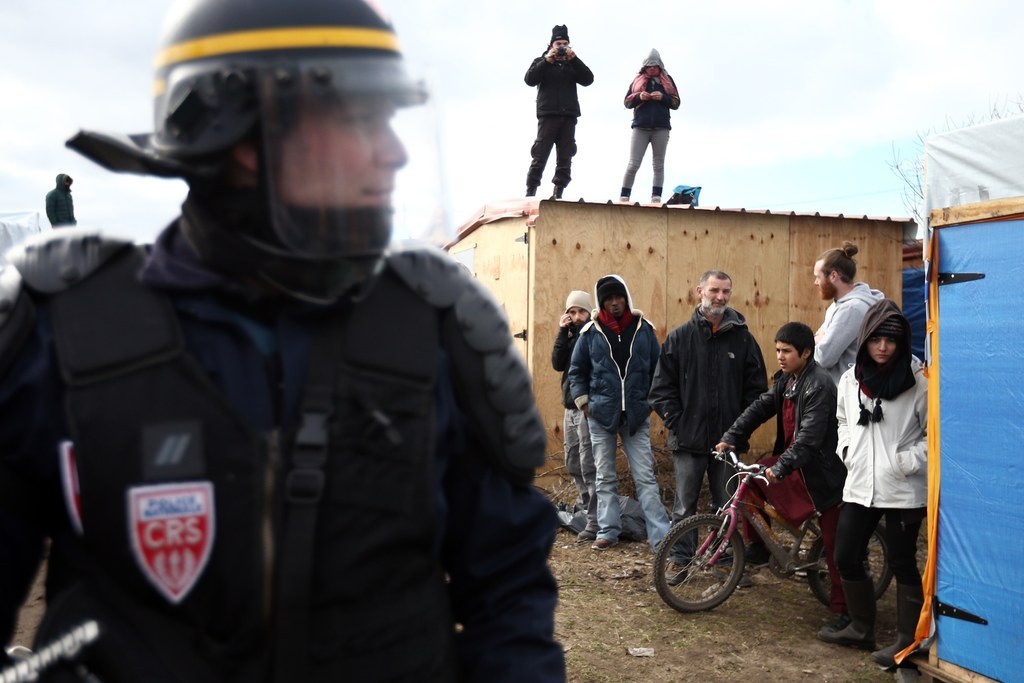 A number of people have been protesting against the demolition, including a woman who stood on the top of a hut and reportedly threatened to cut her wrist with a knife, according to the AP. Others have staged a sit-in protest by sitting on top of shelters.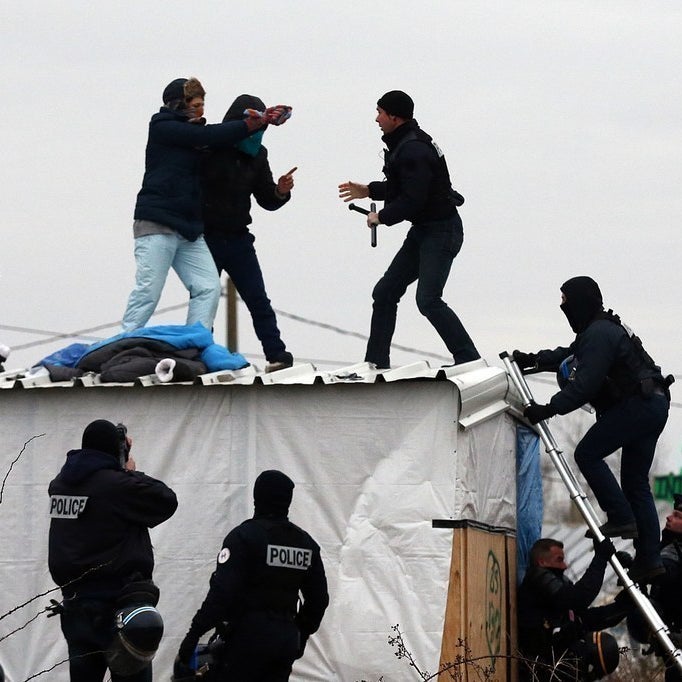 French police say at least four people were arrested on Monday, including several protesters from the UK-based No Borders campaign group.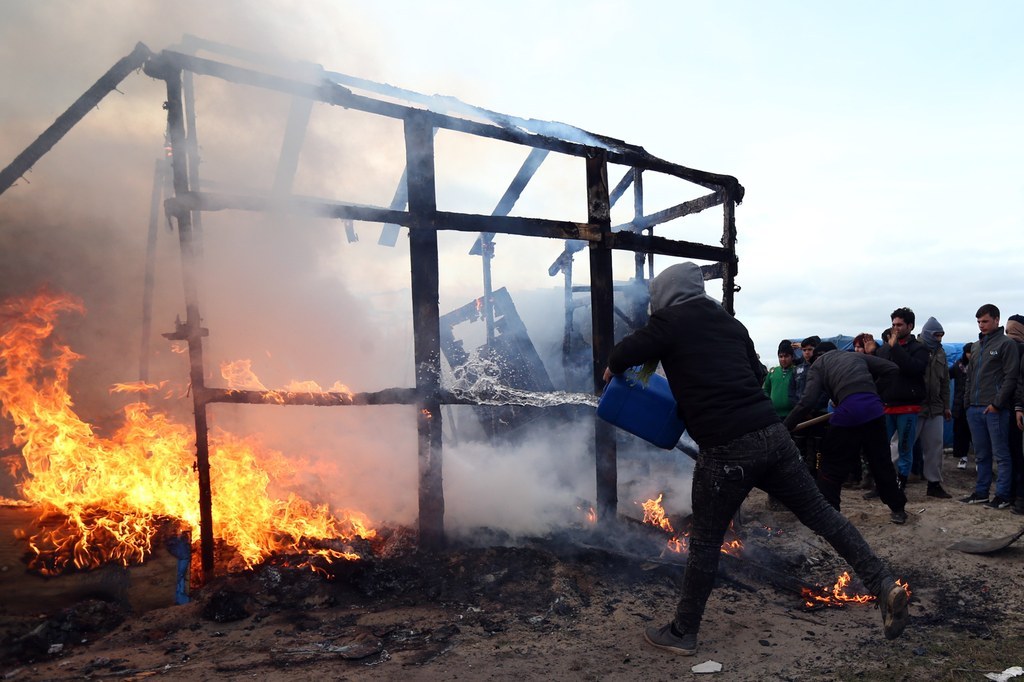 The French government says it wants to move the estimated 800–1,000 people facing eviction to heated container accommodation in the camp, as well as reception centres elsewhere in France.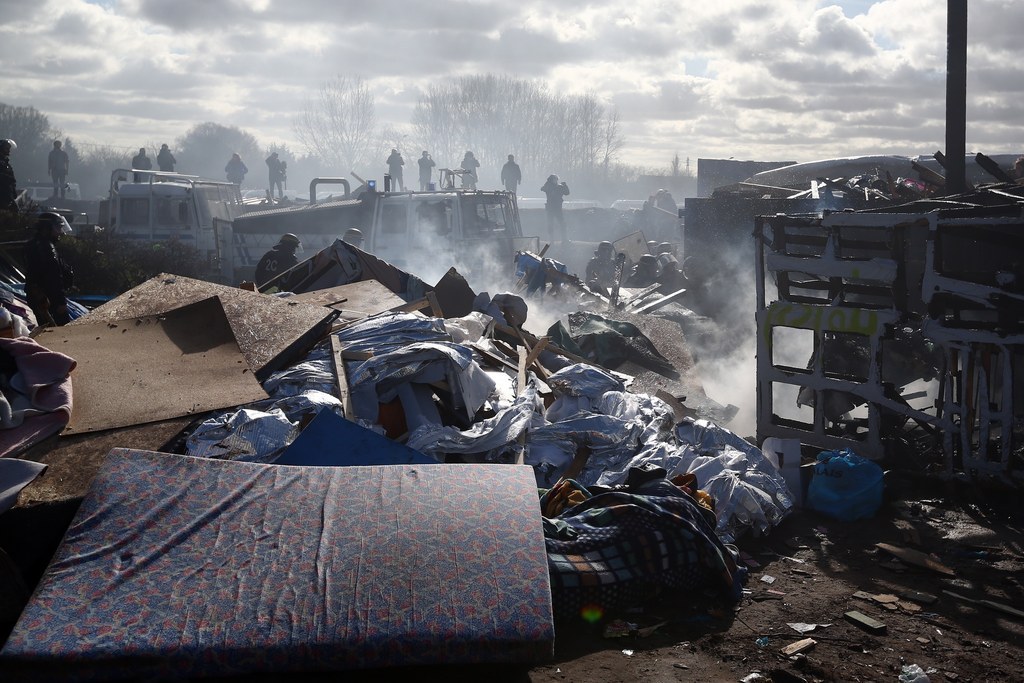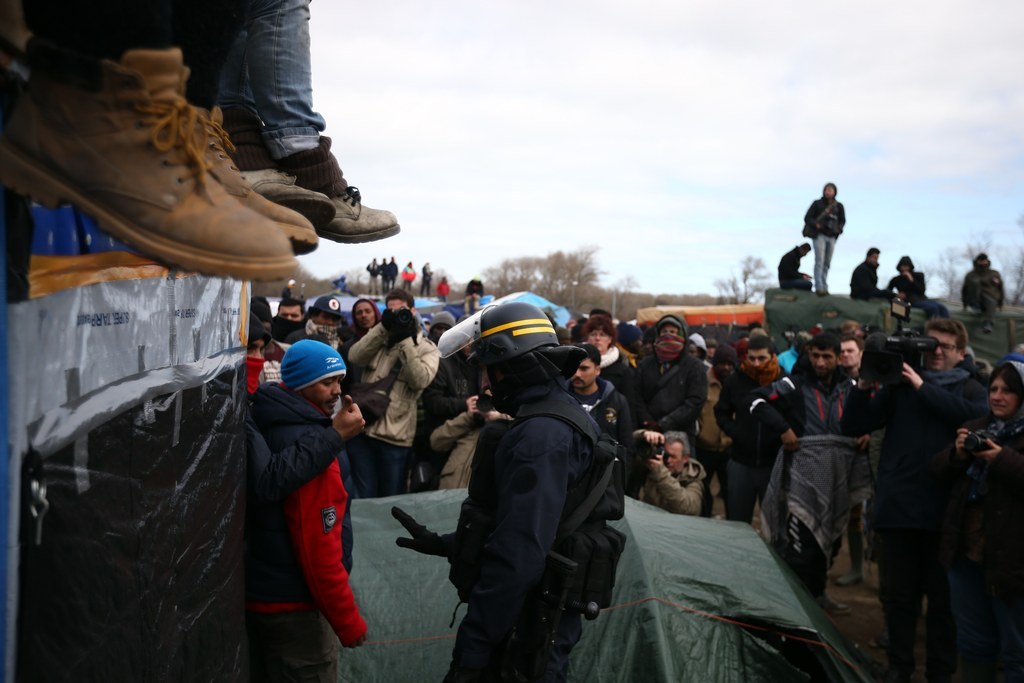 The destruction of the camp has been heavily criticised by activists and volunteers who say refugees and migrants are fearful they will be arrested by authorities if removed from their shelter.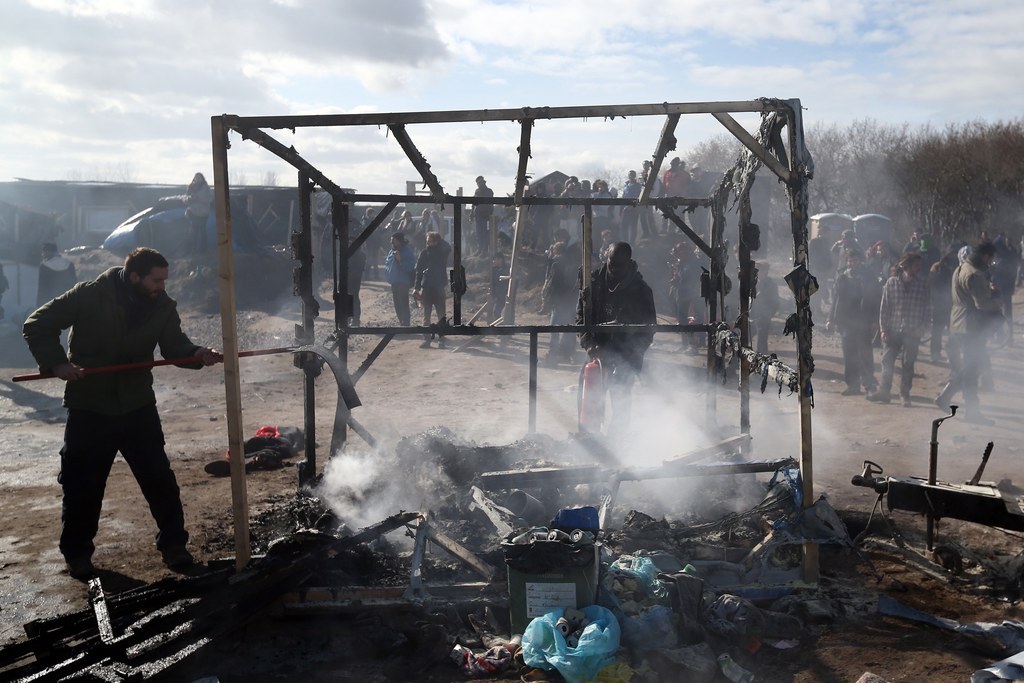 As the unrest continues, the French authorities say they will continue to dismantle shelters and tents in the southern part of the Jungle camp in order to relocate the occupants.