Makeshift camps that housed more than 400 migrants and refugees have been raided in the past two days by French police in Calais, a port city that is one of the centres of Europe's refugee crisis.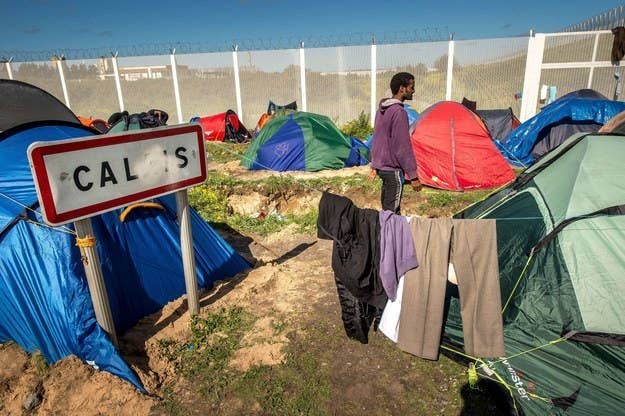 The number of refugees occupying camps in Calais has swelled in recent months. As a result, France has said it plans to build a permanent area next year for 1,500 people living in the port area, many of whom have made dangerous attempts to cross the channel to reach Britain.
At least three camps were dismantled by police during morning raids. A local government official told AFP that the actions were happening because "any illegal settlement cannot remain and will result in evacuation".
BuzzFeed News obtained footage, taken by witnesses, of riot police using tear gas on Tuesday to evict migrants and refugees – largely from Syria – from the camps.
buzzfeed-video1.s3.amazonaws.com
Another video taken on Tuesday appears to shows water being poured into a person's eyes after the gas was deployed.
Verifeye Media
Around 50 of those removed from the camps later staged a sit-in at the port with local campaigners in protest against the police using the gas.
Verifeye Media
This isn't the first time authorities in Calais have cracked down on makeshift camps in the area. In May, police removed around 800 migrants and refugees from a number of camps near the port in order to cope with an outbreak of scabies.