Charities have defended the movie I, Daniel Blake for its realistic depiction of poverty in modern Britain after some film critics criticised it for what they saw as an exaggerated portrayal of life on a low income.
The movie, released in the UK last week and directed by Ken Loach, follows Daniel Blake, a joiner living in Newcastle, who finds himself in need of government help after falling ill. It follows his friendship with a single mother, Katie, and her two children as they attempt to navigate the welfare system.
The themes explored in the movie – mainly poverty and welfare – prompted a fiery response, with some critics questioning whether the portrayal of Daniel and Katie and their circumstances painted an accurate picture of people on benefits in modern Britain.
They dismissed the movie as "propaganda", an "exaggeration", and a deliberate distortion of life in the UK. In his review for the Daily Mail, Toby Young wrote: "I'm no expert on the welfare system, but several aspects of I, Daniel Blake don't ring true. He has an absurdly romantic view of benefit claimants. But Loach has erred in the opposite direction."
However, charities and organisations that work with people living in poverty in Britain have spoken out to defend the movie as a fair reflection of the work they do on a daily basis. BuzzFeed News spoke to four leading poverty experts, who told us the film was broadly accurate in four main ways.
Single parents struggle to balance finding work with childcare.
The movie captures the emotional toll of trying to juggle work and childcare, and how it can be exacerbated by sanctions, according to Sumi Rabindrakumar, research officer at Gingerbread, a charity for single parents.
"I watched I, Daniel Blake with my sister, and at the end of the screening, I turned to her and said, 'There will be people who don't believe this movie is true,'" Rabindrakumar told BuzzFeed News. "But Katie is a single parent at disproportionate risk of unfair sanctions, and Gingerbread has heard Katie's story time and time again."
Rabindrakumar said parents tell Gingerbread that in order to save money, they skip meals themselves and prioritise their children, often looking for ways to cut down on expenditures for themselves.
"Even when they cut down on themselves, they can run out of cash at the end of the week. In the film, Katie skips meals, and when one of Katie's children's shoes falls apart, she can't afford to buy a new pair. Those seemingly minor things can throw up a parent's cash flow and can push single parents to the limit."
The film is unrelenting, Rabindrakumar said. But though it may be "bleak or unsubtle" she said it did reveal an "inescapable reality."
She said it is accurate in depicting parents' desire to work alongside maintaining parental responsibilities, and other aspects of the situation Katie and her children find themselves in – such as the emotional difficulties in trying to find a job that works with school hours, and concerns over the high cost of childcare.
"The routine frustrations of brown envelopes with impenetrable DWP letters containing make-or-break decisions are real," she added, "and the 'tick-box' processes at Jobcentre Plus are there in the movie in full, almost comic glory."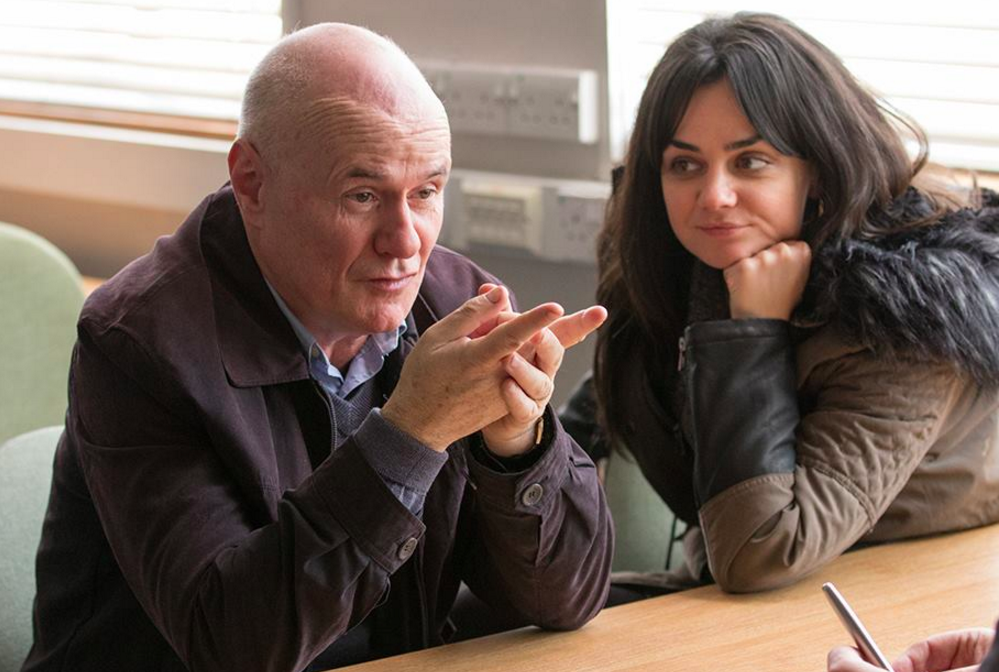 The benefits system is difficult to navigate.
Vulnerable groups face difficulties when attempting to deal with the processes involved in getting benefits, said Frank Soodeen, head of public affairs at the Joseph Rowntree Foundation, an independent organisation focused on poverty.
"In the case of Daniel Blake, we have done a lot of research to understand people's experience of the welfare system, and we see the struggle vulnerable groups face when attempting to navigate the system," Soodeen told BuzzFeed News.
"There are consistent issues – mental health problems, low-level qualifications, experience – that Daniel shares with many people who are attempting to claim support, a process that can be isolating and difficult to understand."
He added: "His general frustration is one that would be felt by a lot of people who have worked all their lives, but haven't grasped the extent of the system that becomes incredibly conditional and demanding, and as someone who has never relied on them before, he was unprepared."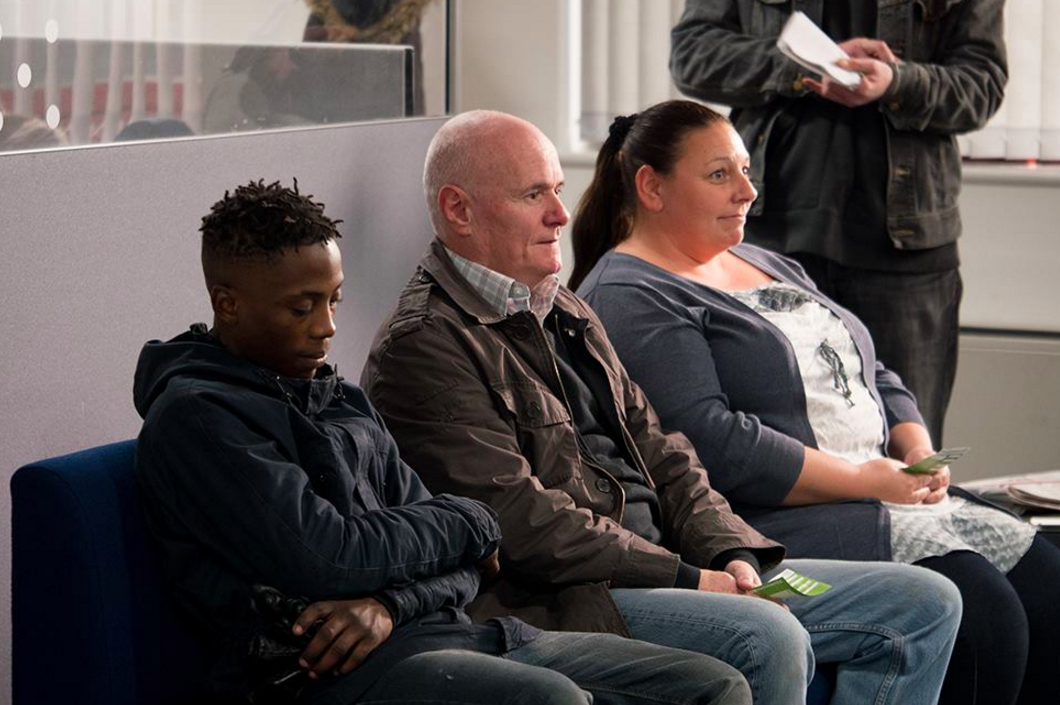 People who should not be in employment can still be deemed fit to work, or face sanctions.
The charity Child Poverty Action Group advised on the script of I, Daniel Blake. Imran Hussain, its director of policy, rights, and advocacy, said the charity produces handbooks that welfare officers regularly refer to or rely on.
"At the end of the movie, there is a scene between an adviser and the two main characters – in reality, that adviser would typically be referring to one of our handbooks," he told BuzzFeed News. "Welfare advisers also call our helpline to talk through cases."
"It's a movie, but there's more truth to it on what's going wrong with our benefits system than most of what you read in the papers or see on reality TV shows like Benefits Street," he added.
"It's true that people who are too sick to work are told they're fit to work. It's true that the system is harsh and inflexible in the way benefits are cut for what are alleged to be (often minor) breaches of the rules. It's true that people who've worked hard and contributed to the system are left feeling like they've done something wrong."
Hussain said the charity's reports have found that it's typical for people to be sanctioned for minor issues such as arriving a few minutes late, which happens in I, Daniel Blake.
"We worked with someone in Scotland who was sanctioned because he lived in the countryside and it was impossible for them to get where they needed to get to sign on in time without a car. He had a reasonable excuse for missing his appointment, but the attitude is to sanction first."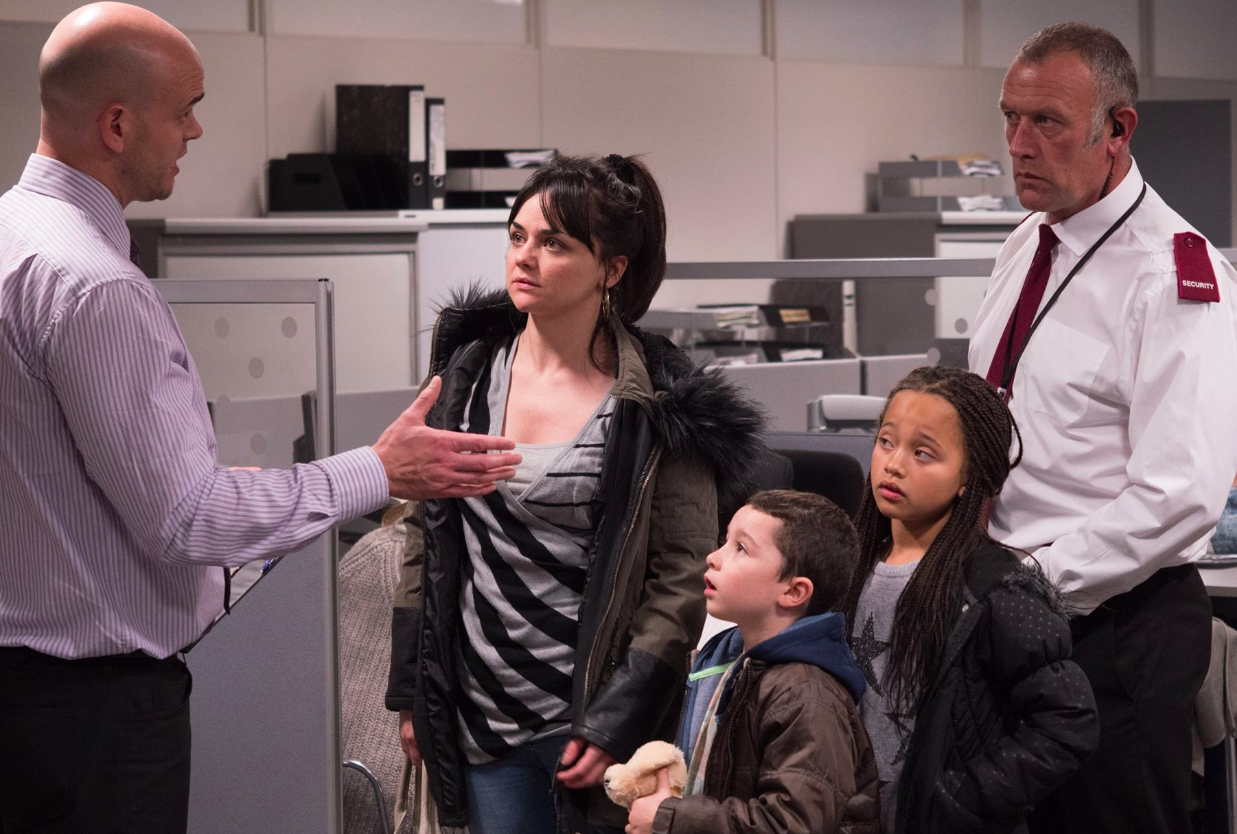 Food banks are commonplace and used by millions of Britons.
Food banks across the UK provide emergency food and support to people when something unavoidable – such as redundancy, illness, or even an unexpected large bill – hits and there's no money to put food on the table. This is an issue
David McAuley, chief executive of the Trussell Trust, a charity that runs food banks, said is commonplace.
"One of the most harrowing scenes people report seeing in Daniel Blake is the visit to the food bank," McAuley told BuzzFeed News. "It certainly struck a raw nerve with me when I was in the cinema over the weekend. We hope the film will touch people's social conscience and encourage them to help tackle the poverty and hardship those of us working with food banks see every day."
"We see and hear these stories, as shown in the movie, every day," he added. "Anyone can be in need of emergency food; there is no one type of person who is referred to a food bank."
In 2015/16, over 1.1 million three-day emergency food supplies were provided to people in crisis by Trussell Trust banks.
"That is 1.1 million too many," McAuley said.