Polish migrants living in the UK are giving blood today in an effort to prove their value in British society.
Thousands of Polish people signed up to an event on Facebook to say they will give blood in donor clinics across the UK.
Many are sharing photos of themselves inside clinics smiling and holding signs with the hashtag #polishblood.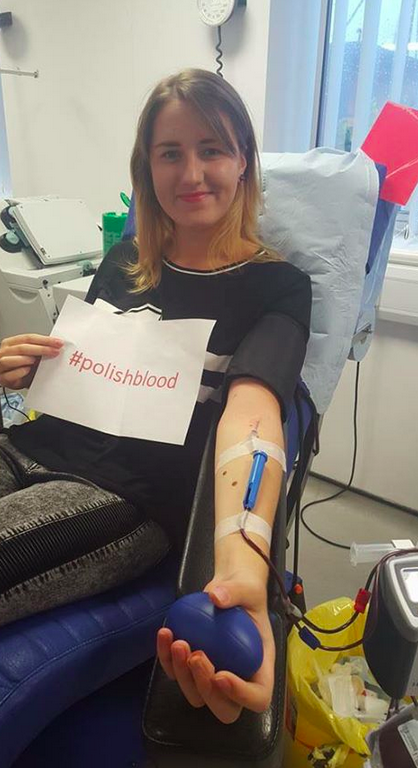 The campaign, which was organised by George Byczynski of the British Poles Initiative, hopes to combat the negative perception of migrants and to show their value in a positive way.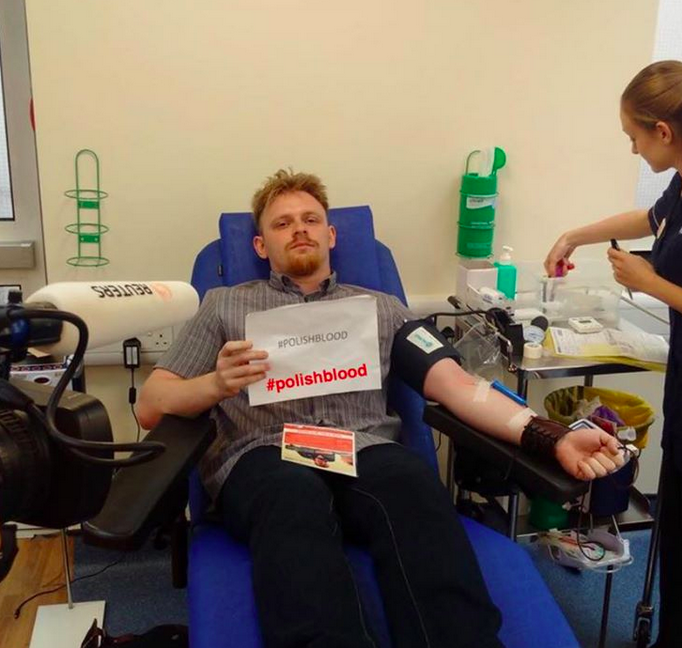 Marcin Gustawo, shown below, works in the food industry. He's been living in the UK for eight years, and recently moved from London to Wales.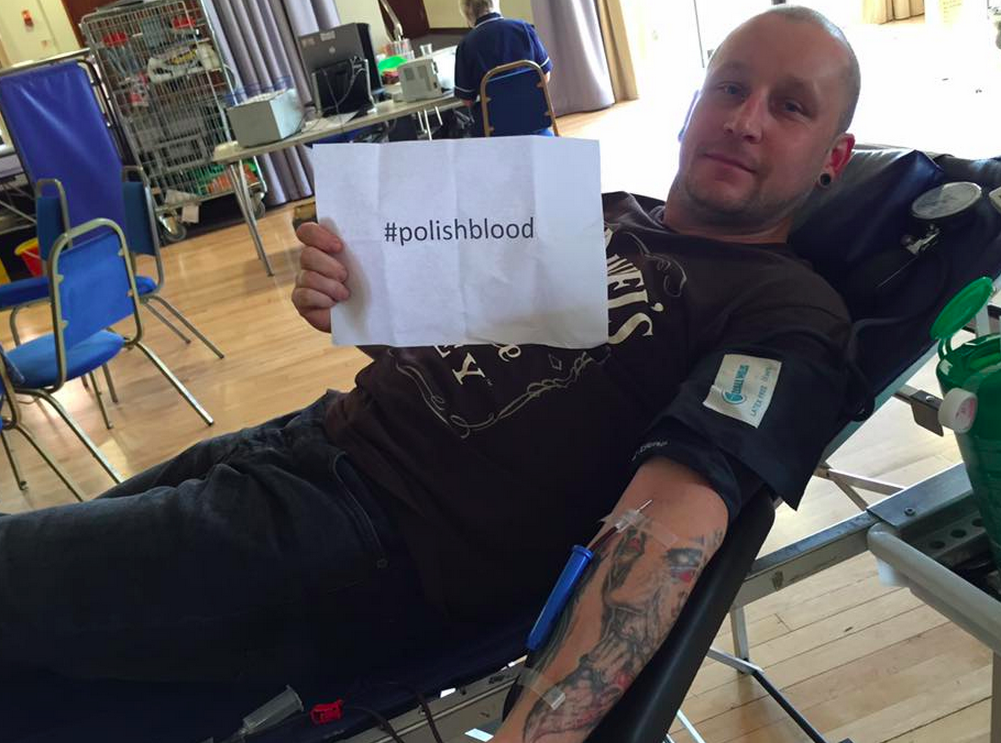 Gustawo told BuzzFeed News he gave blood today so he could help save lives and to fight against the prejudice he so often faces.
"I wanted to take part because David Cameron makes too many negative comments about Polish people. British people think we came over here to take benefits. This is not true. We work hard, we pay taxes."
Meanwhile, other Polish workers are taking part in a strike at Westminster to prove how much the UK relies on them.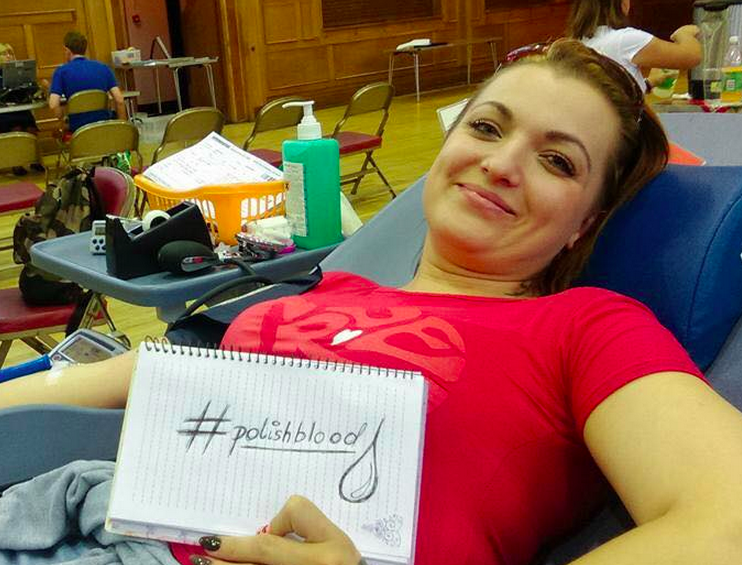 However, the strike was not supported by the majority of Polish people living and working in the UK.
The chair of the Federation of Poles – an umbrella organisation for over 60 Polish member organisations – Tadeusz Stenzel, said he understood the concerns and frustrations of some migrant workers who choose to strike, but that he wants Polish migrants to take a different approach.
"We encourage all migrants living in the UK to get involved and work with their local communities and organisations, along with all other nationalities, for the common good of the United Kingdom."
Despite the split in how Polish people chose to demonstrate today, the majority of those taking part want the same thing: to be valued by British society.
Looks like there are no comments yet.
Be the first to comment!