An estimated 400,000 refugees from countries in Africa, Asia, and the Middle East – largely from Syria – escaping war, persecution, and poverty will have entered Europe by the end of 2015, the United Nations estimates.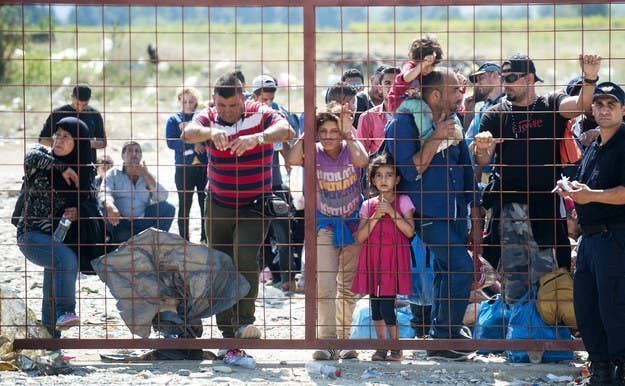 This is the route across Europe taken by a large majority of the refugees.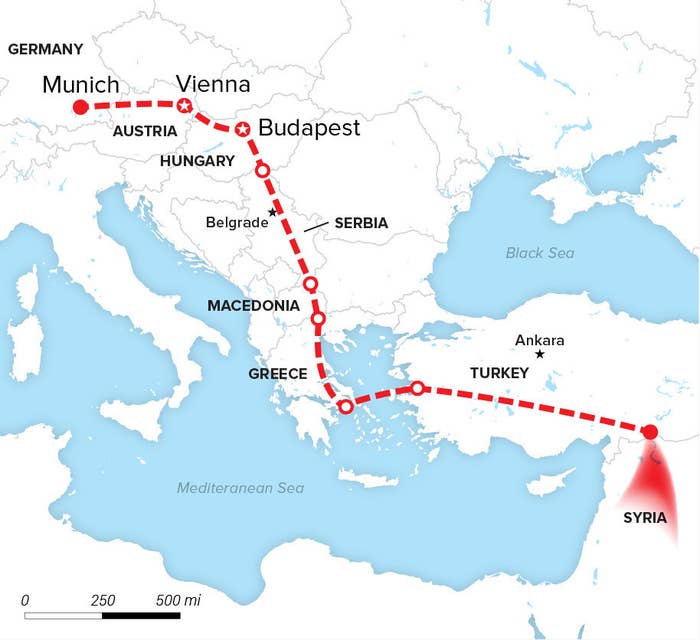 Below is a country-by-country guide on this path, as well as information on recent developments in those areas.
1.
The large majority of refugees flee Syria and initially cross the border into Turkey.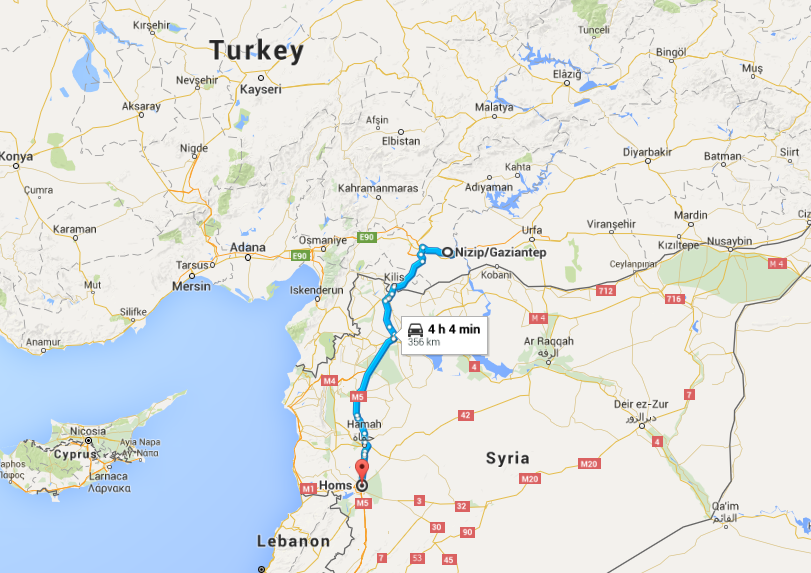 – Syrians are fleeing their country because it is engulfed in a civil war that has killed more than 220,000 people since 2011, the UN estimates. There could be 4.27 million Syrian refugees registered with the UN by the end of 2015.
– An estimated 200,000 Syrian refugees are staying in camps Turkish cities along the Syria border. A large number are in a camp at Nizup, while many others are entering through the border at Akcakale, in the southeastern Turkish province of Sanliurfa.
– According to local Turkish media, in at least 10 cities the number of Syrian refugees "now constitutes a sizeable portion of the city", including in Kilis, which sits on the border.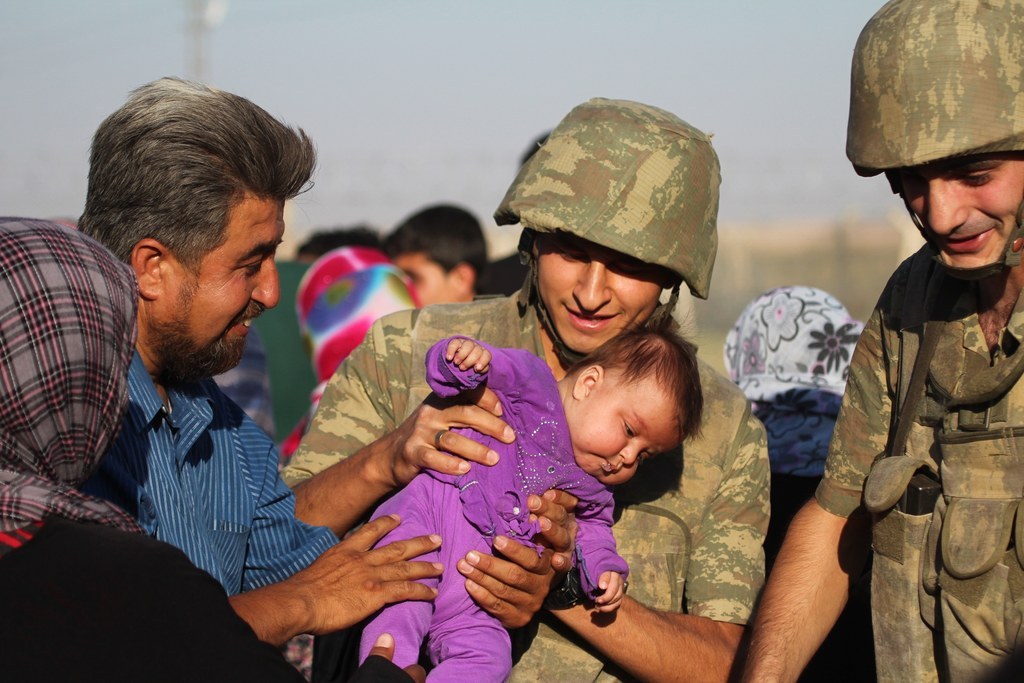 2.
Refugees then travel west, through Turkey, and arrive at coastal cities, such as Izmir. After arriving there, they prepare to travel by boat to Greece.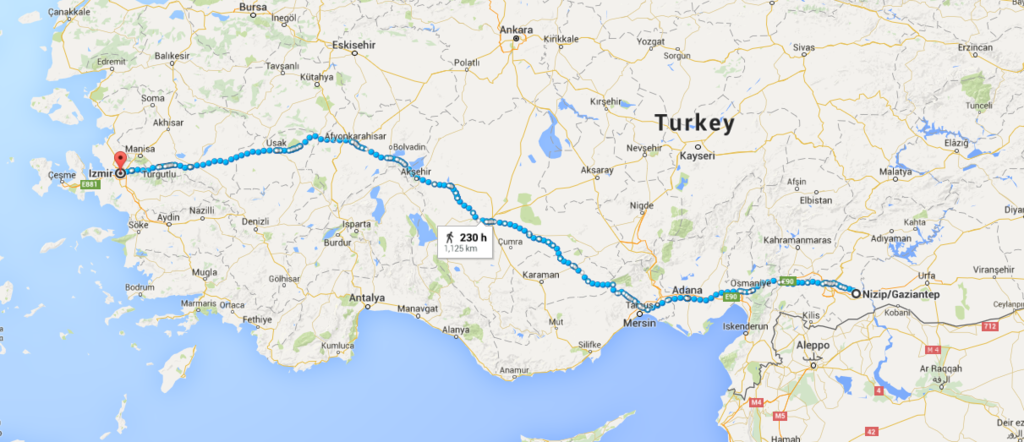 – In Izmir, on Turkey's Aegean coast, thousands of refugees are staying in tents and hostels before making their way across the sea.
– Along the coastline, criminal gangs are reportedly charging Syrian families tens of thousands of dollars to transport them to Greece.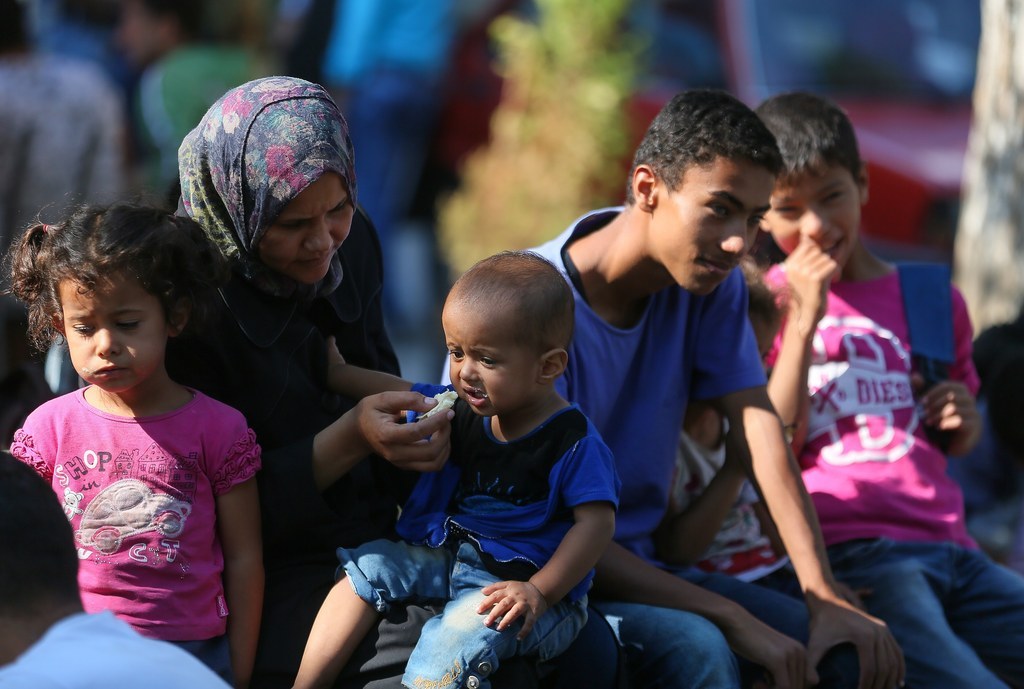 3.
Refugees then face the perilous journey by boats across the sea to Greece. Many make their way to major cities such as Athens.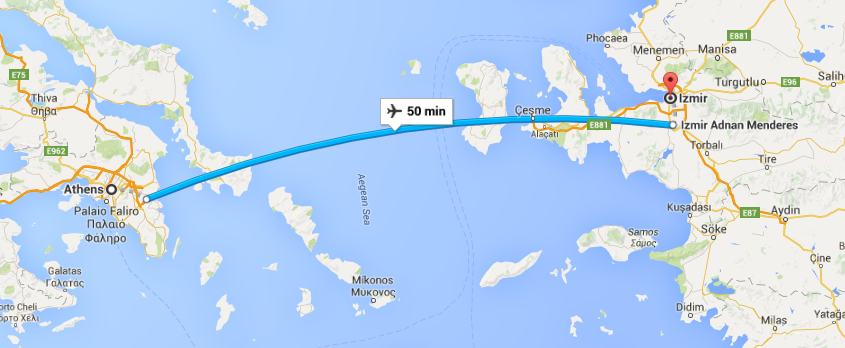 – Poor weather often creates incredibly dangerous conditions as people cross the Aegean Sea in rubber dinghies, boats, or ferries. On Sunday, 34 people – including 15 children and four toddlers – drowned when an overcrowded boat capsized off the Aegean island of Farmakonisi due to storms and high winds.
– In the adjacent Mediterranean sea, an estimated 430,000 refugees taking a different route to Europe have crossed, according to the International Organization for Migration. More than 2,500 people have died while attempting to get to Greece.
– After crossing the Aegean, many refugees travel through Greek islands such as Kos and Lesbos and then to the mainland. Others arrive in cities such as Idomeni and Athens. In Athens, makeshift camps are being set up in public spaces such as Victoria Square.
4.
Refugees then move north, mostly on foot, and arrive to the city of Gevgelija on the Greece-Macedonia border.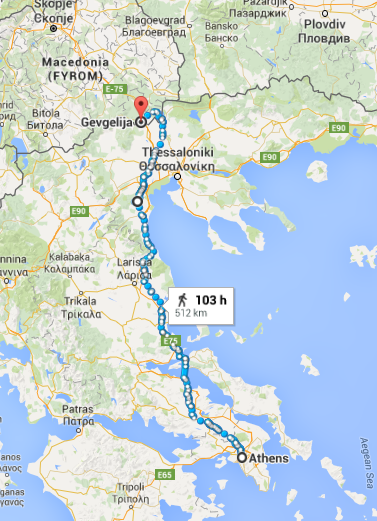 – In recent weeks, an unnamed refugee camp has been set up on the border. There, refugees are registered before they board trains to northern Macedonia.
– Last Thursday, 4,000 refugees – one of the largest single waves of refugees on the Greece-Macedonia border so far – clashed with guards on a bridge after migrants wanted to move faster through the border due to torrential rain.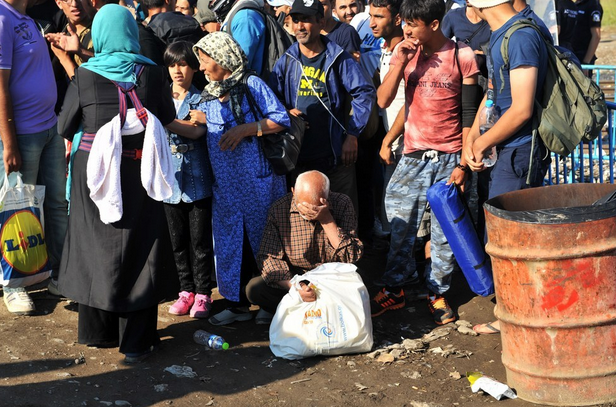 5.
Refugees generally move across Macedonia by train. After the five-hour ride from Gevgelija, they reach Tabanovce in the northern part of the country, on the Serbian border.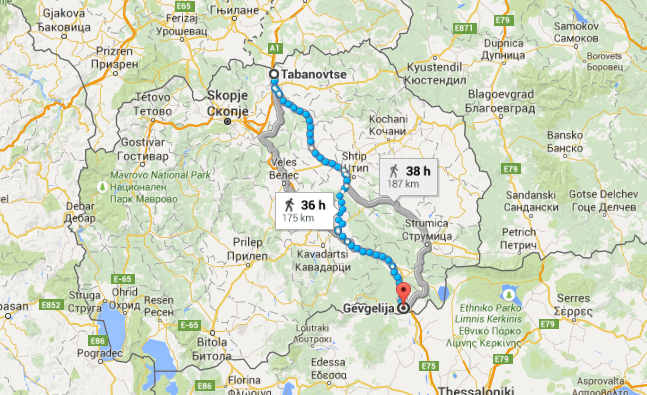 – A small minority of the refugees can afford to travel by taxi or coach to the border.
– At Tabanovce train station, people who have travelled by train and car disembark to cross into Serbia by foot.
– Lydia Gall, a Human Rights Watch researcher, told BuzzFeed News that they expected 24,000 people to arrive on the Macedonia-Serbia border between Tuesday and Wednesday of last week. She predicted those numbers will continue to grow.
6.
Refugees then move through Serbia and into Hungary.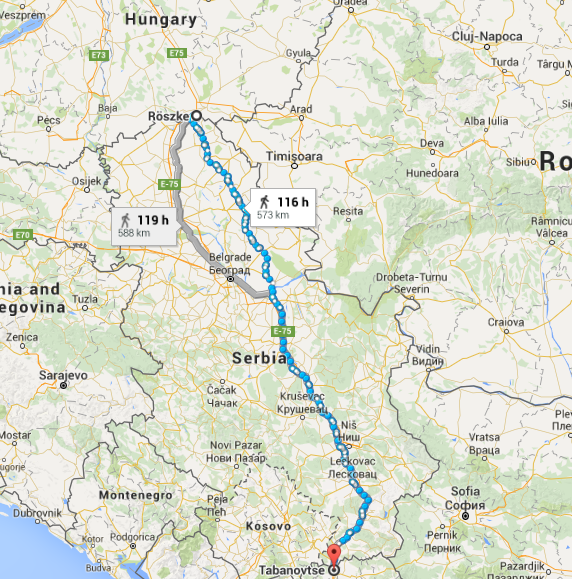 – Refugees generally cross into Hungary in and around the village of Roszke, where in the last week, Hungary has prepared to seal off the border.
– At least 160,000 people have entered Hungary from Serbia this year alone.
– On Monday, Hungary's vice chancellor confirmed the army is being sent in to help police prevent refugees from crossing over, and a new razor-wire fence is being built along the border. These moves have been widely condemned by human rights groups.
– Hungarian police deployed water cannons and used tear gas on refugees on the border with Serbia on Wednesday afternoon.
– Hungary's border closure has forced refugees to carve out a new route into Western Europe, by traveling west through Croatia.
– The new route being taken by refugees would take them from Serbia to Croatia, through Slovenia, and towards western Europe.
– Croatian prime minister Zoran Milanovic says they allow free passage for refugees, and that the country is "working intensively" to ensure refugees are able to pass through with ease.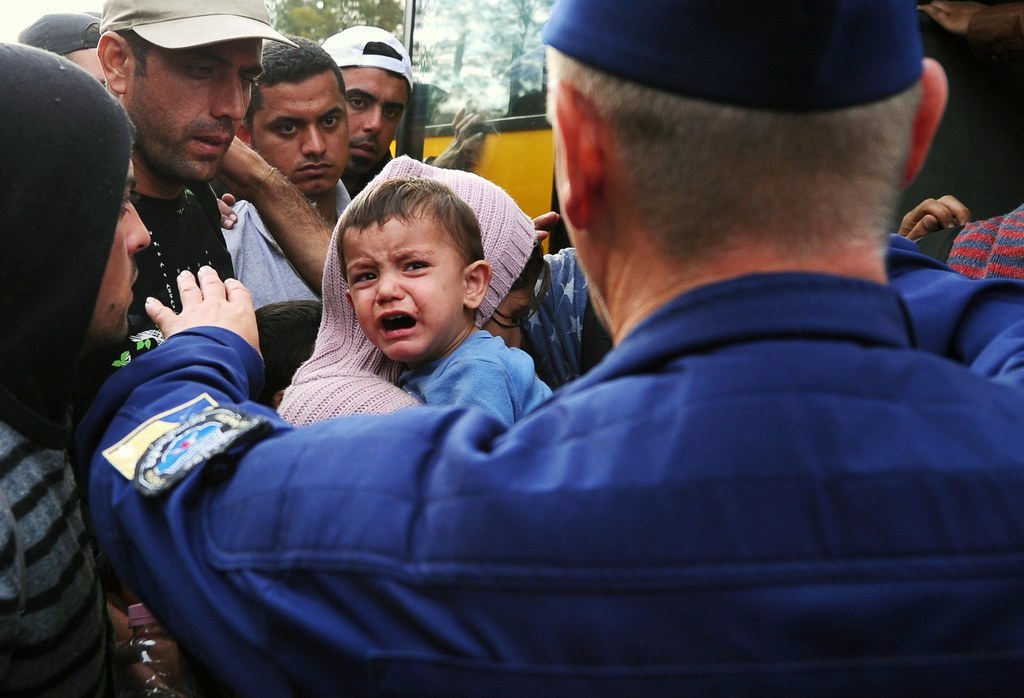 7.
Many refugees then travel by train or coach to Budapest, Hungary's capital, from where they can catch trains to the Austrian capital of Vienna.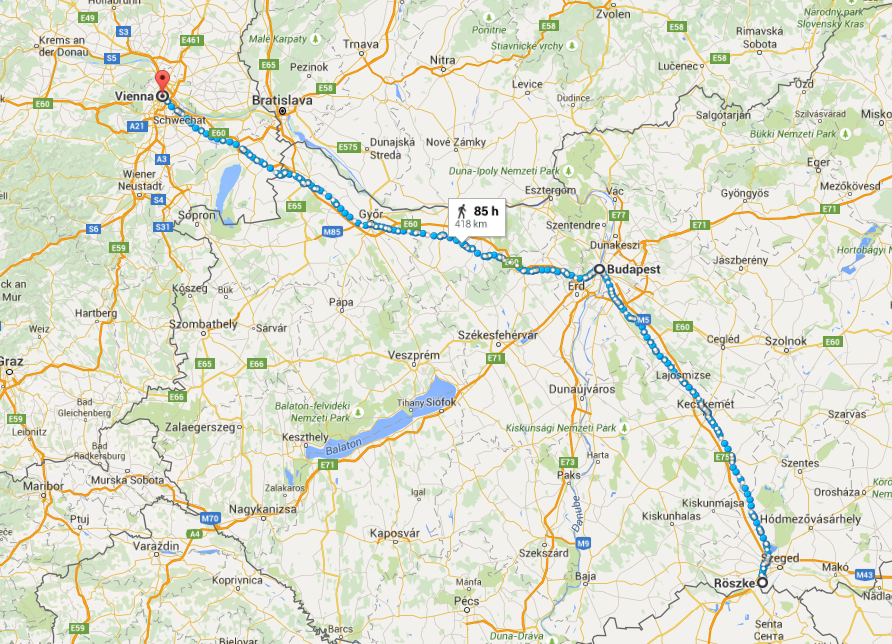 – For those who manage to pass through the Hungary-Serbia, they head north towards Budapest where they can catch a train and head wes to the Westbahnhof train station in Vienna and then board trains heading towards Munich in Germany.
– At the start of September, Keleti train station in Budapest – which became a crucial artery for refugees travelling by rail to Austria – was closed. The closure caused chaotic scenes, and an estimated 1,200 refugees decided to continue their journey to the border by foot. Eventually Hungarian authorities agreed to bus people to the border with Austria.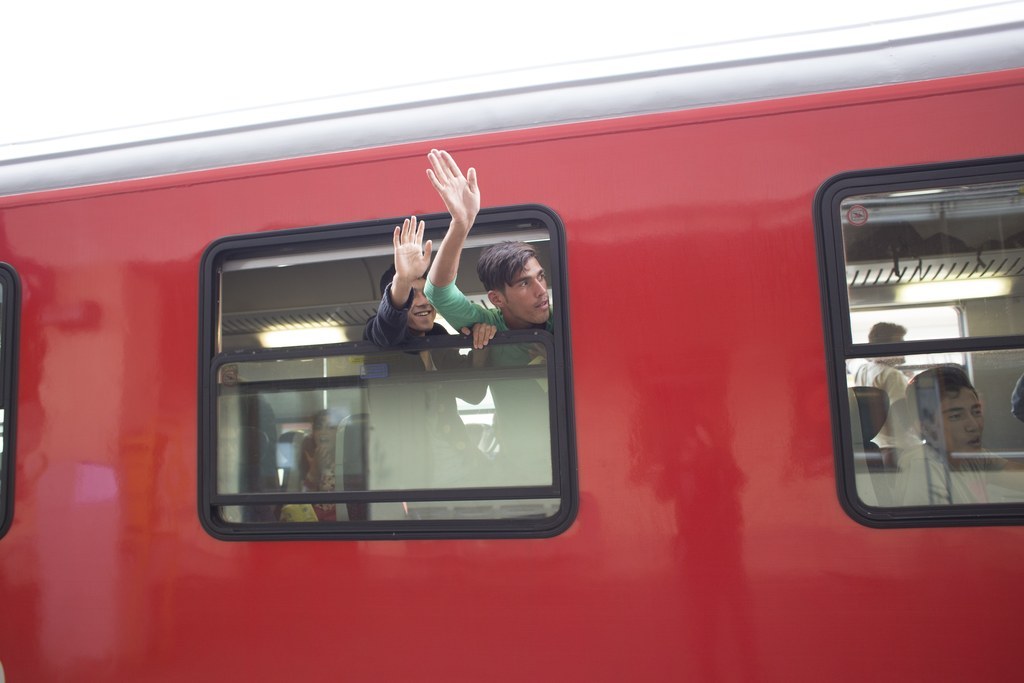 8.
Finally, the large majority of refugees arrive in Germany.
– On Sunday, Germany temporarily reintroduced border controls as it struggled to cope with a flood of thousands of refugees and migrants arriving from Austria. The German government is expecting 800,000 refugees to arrive this year.
– Munich authorities estimated around 13,000 people arrived in the city on Saturday. Officials in Germany's southern state of Bavaria have since warned that they are at "the limit" with the number of refugees arriving, and are struggling to house those who are already there.
– Although the response from Germans to the new arrivals has been mixed, there have been a number of incidences of crowds cheering refugees as they exit train stations.
9.
For some refugees, the journey does not end there. Many travel onwards to Denmark and Sweden.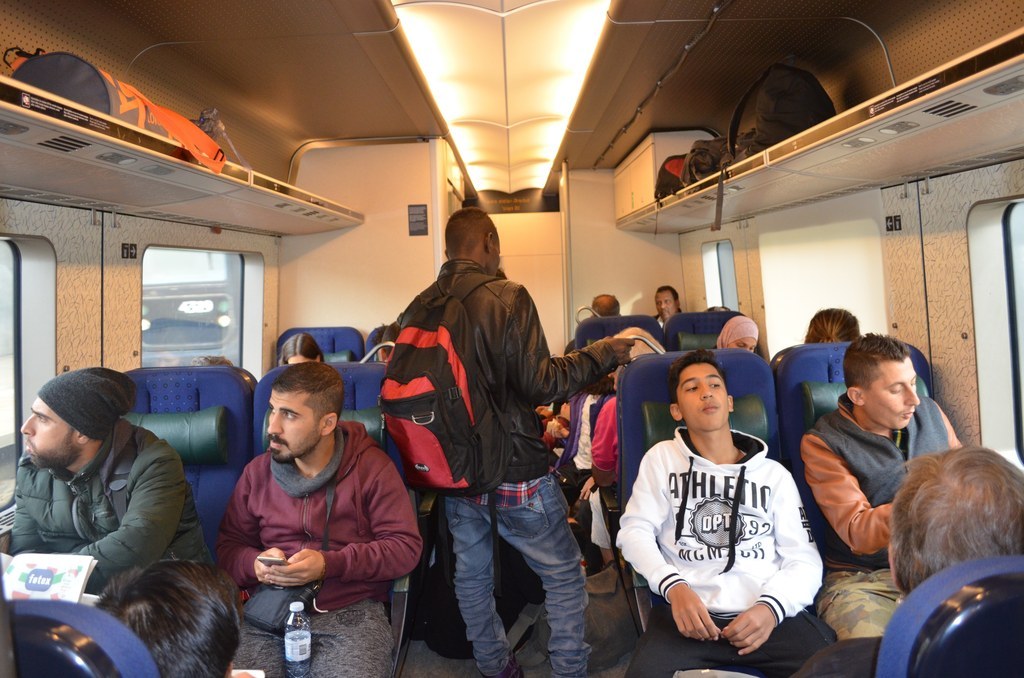 – Last week, Denmark suspended all rail links with Germany and closed a motorway in an attempt to stop refugees from entering the country. Many of the refugees – who resorted to crossing the country by foot – were attempting to reach Sweden. Train services were later resumed.