A former British soldier has told how stumbling on a picture of drowned toddler Alan Kurdi started a chain of events that led to him trying to smuggle a young refugee girl into Britain from France.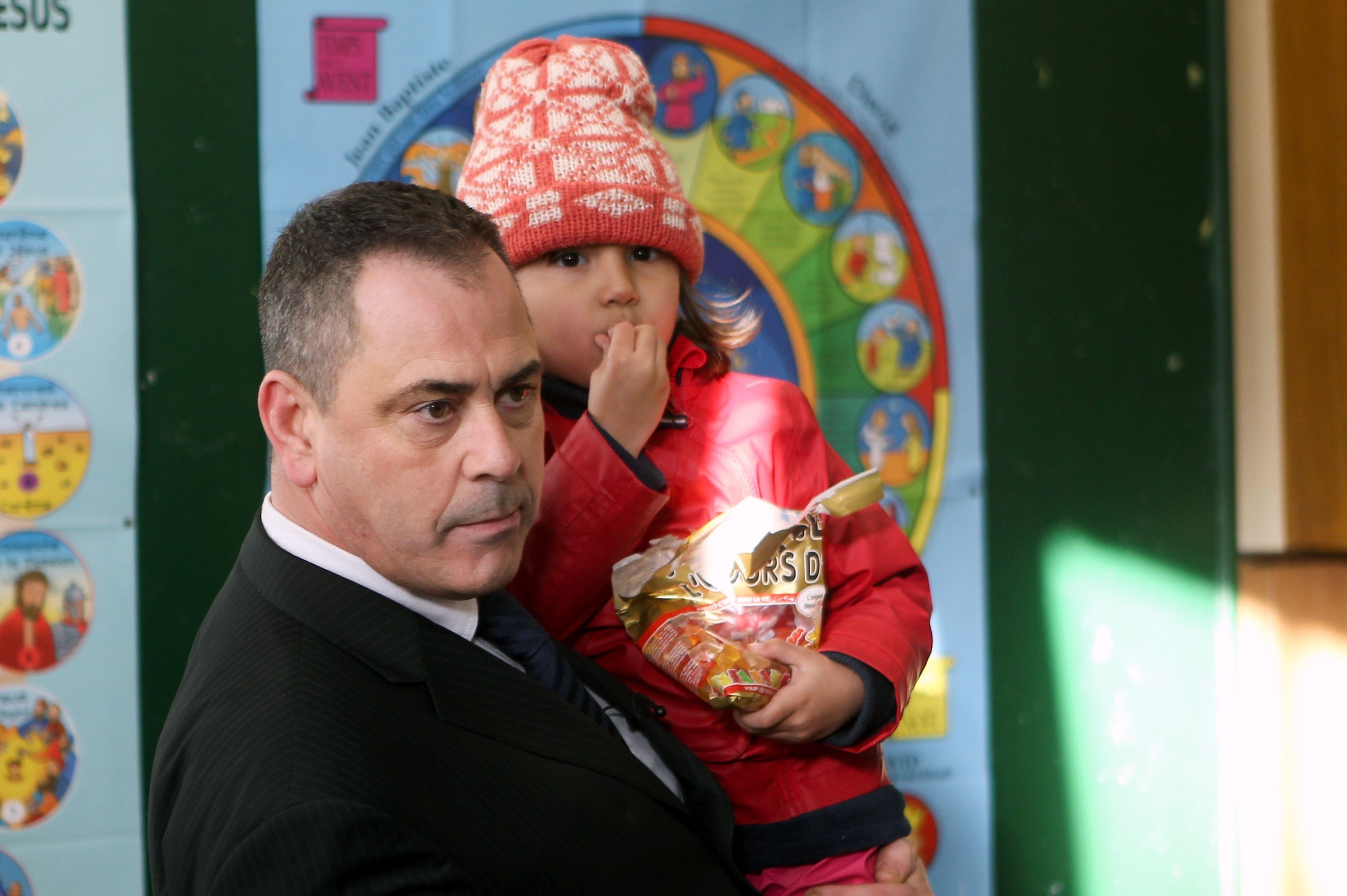 Robert Lawrie, 49, from Guiseley, Leeds, told BuzzFeed News he didn't think he'd ever be involved in the refugee crisis that has engulfed Europe. But on a Saturday night in early September last year, Lawrie's viewpoint changed when he saw the photo of Alan Kurdi, who had drowned in the Aegean sea and was found washed up on a beach in Turkey.
"When I saw that photo, I remember I sat in the dark," Lawrie said. "I didn't have a light on, just the glare of the computer screen, and I looked at that photo. I must have looked at it for an hour. I was looking at his little fingers and hair, and his elbows, I imagined how cold it would have been, and thought of his dying mum. I thought of my own children, how it could have been them."
On Thursday, Lawrie admitted to a court in Boulogne that he had attempted to sneak 4-year-old Bahar Ahmadi – known as Bru – into Britain from the Jungle refugee camp in Calais. The French court dropped a tougher smuggling charge and gave Lawrie a suspended €1,000 (£750) fine for endangering child safety, according to the Associated Press.
"Don't do it, learn from my lesson," Lawrie told press as he left the court, accompanied by Bru and her family. "France has done the right thing, compassion has won."
Speaking ahead of the trial, Lawrie told BuzzFeed News about the turning moment that led to him trying to get Bru to relatives who were living legally near him in the UK.
The Alan Kurdi photo, which caused international outrage and pushed the refugee crisis into the forefront of public attention, was etched in Lawrie's mind. Within a week of seeing it, he quit his job and headed to Calais, France, to volunteer.
"So much was going through my mind when I saw that photo, it was just tragic," he said. "People looked at that photo, but can you try and imagine those dying last moments in the water, freezing water? I just thought, I am 6 foot 2, I'm a pretty strong guy, physically fit – you know what, I've got to do something here."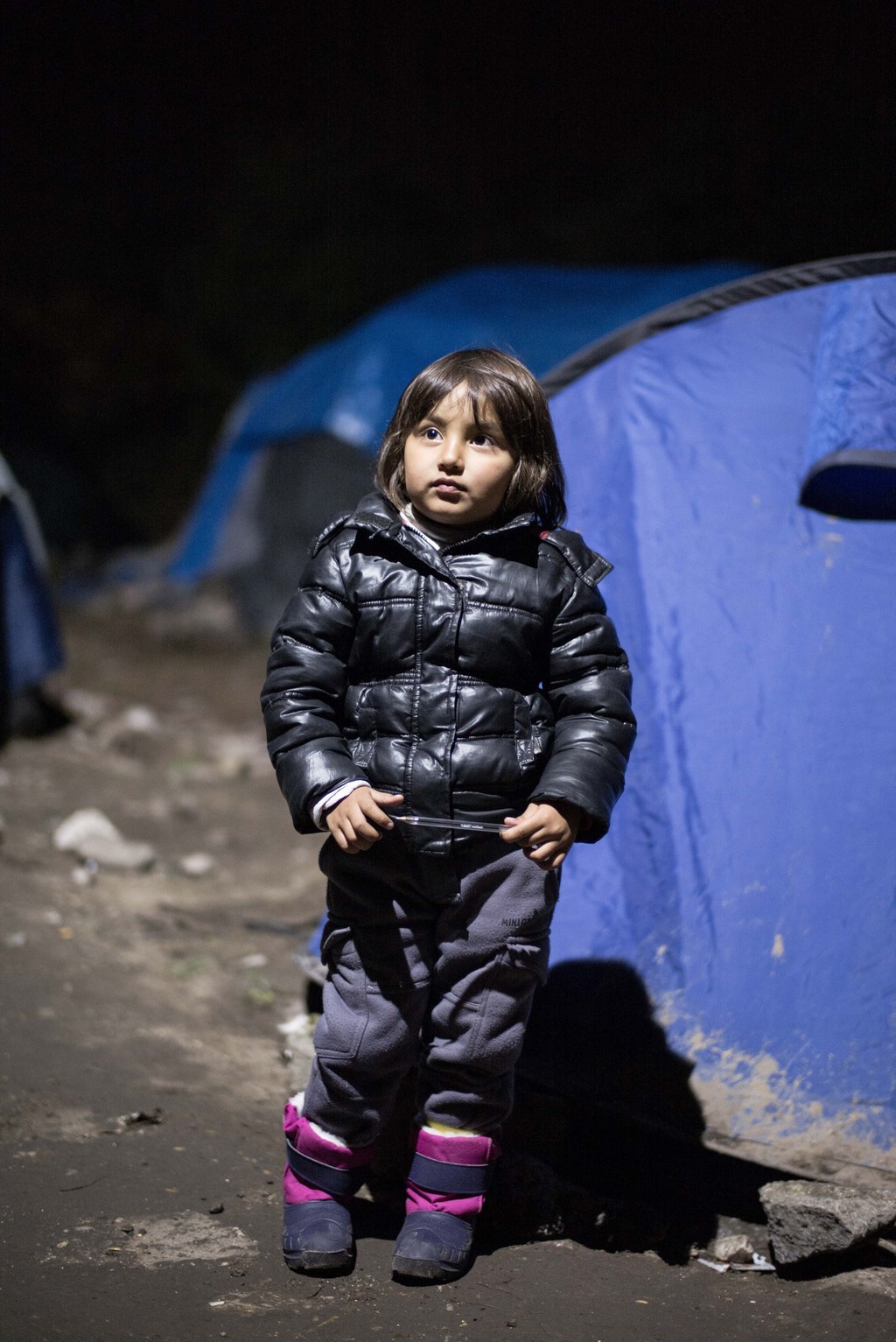 "When I got to the Jungle," Lawrie said, "I was just staggered that this was in France in 2015. When I arrived in September, it was warm, but I knew what was coming – I knew how cold winter could be."
Lawrie started designing and building shelters in the camp, which has become home to several thousand refugees. Lawrie raised money and collected hundreds of tents and sleeping bags for those living in what some researchers have described as "diabolical" and a "humanitarian emergency". He taught many of those living in the camp how to build the shelters, and set up tents to speed up the process. One afternoon, as he was building a shelter, a small girl approached him.
"This small girl tugged on the back of my shirt," he said. "Her big, big brown eyes looked at me and gave me a big smile. Her dad stood behind her, and he said something in Arabic to another guy who spoke English, and he said I must be special because she doesn't go to anyone or talk to anyone.
"It broke my heart that she came up and tugged my shirt. After that, Bru started following me around everywhere. She was always smiling, she wanted to hold my hand as I walked around the camp – it was a real paternal instinct. Her dad needed a rest from looking after her for such long hours."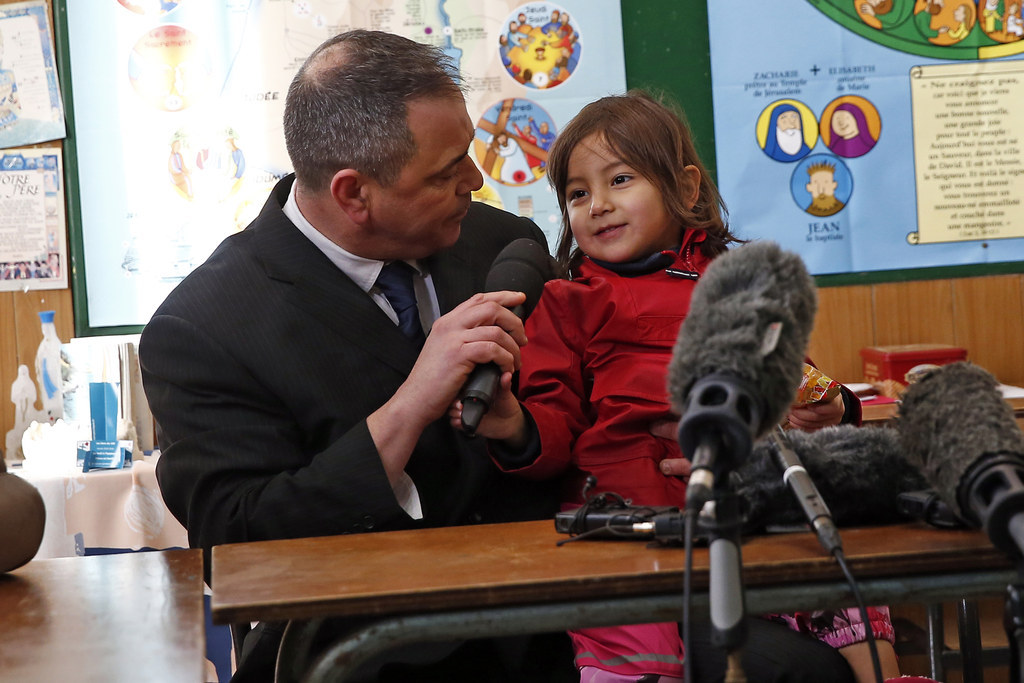 Over the coming weeks, Lawrie built several hundred shelters and worked long days, spending his spare time with Bru and her father.
"I worked 15 hours a day helping refugees build shelters – I must have built around 100 shelters. In the evening, we'd sit around and cook lentils, and sometimes I'd play games like hide and seek with Bru and her friends. On one of those nights, Bru's father came up to me and he asked me for help."
Lawrie said Bru's father asked him to help transport the child to her family, who lived only a few miles away from Lawrie in Leeds. At first, Lawrie said he declined to help. But he felt torn: Did he leave behind Bru, the little girl who clung to him day after day, to struggle through the winter ahead, or did he help her illegally cross an international border?
"She cuddled my knee and went to sleep," he said. "It was like holding my own child. I looked at her dad and I said, 'This can't happen any longer.' He smiled and we never said anything to anyone, and he carried her to my van, where there was a bed compartment for Bru. I got a pillow and a teddy bear, put her to bed, and her father gave her a kiss. The ferry was at midnight, her dad gave me the address, hugged me goodbye, and we left."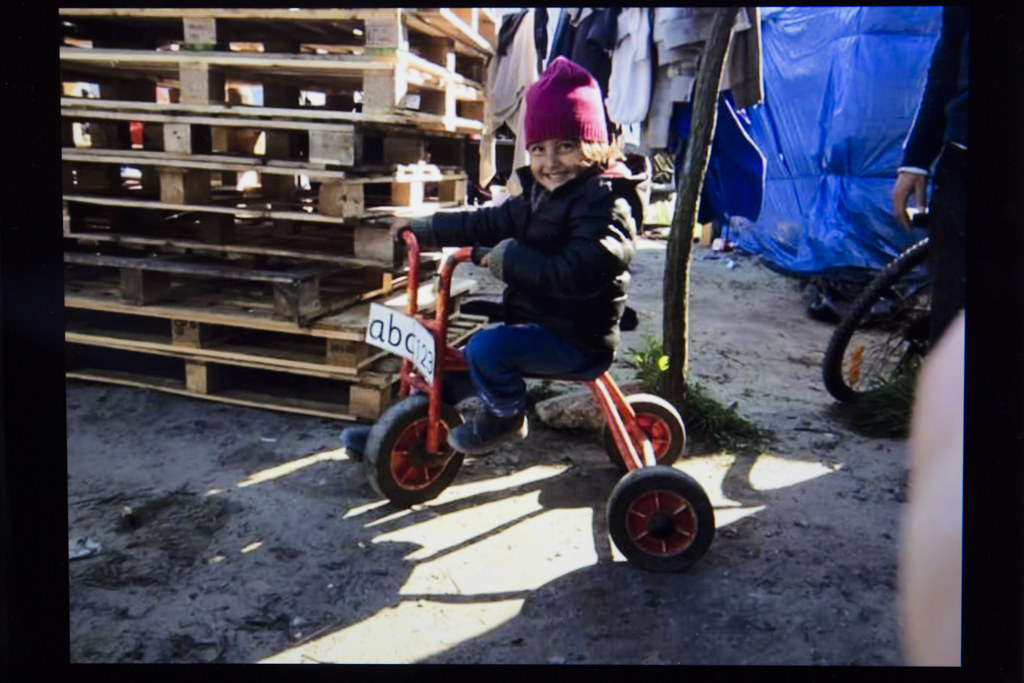 At the border, French border police checked Lawrie's van and found that two refugee men had stowed away in his van. Lawrie insists he was unaware of the two men and that he only wanted to help Bru. As police arrested him, he told them to go back to his van and help Bru, who was now alone and hidden in the bed compartment.
As Lawrie sat in the police station, he anxiously waited for an update on the child.
"They brought her to the station. She stood in the doorway, and she sees me, and her eyes filled with tears. Within five minutes, we were playing and drawing, back to how we were before. I was so glad to see she was OK."
Police later took Bru back to the Jungle and held Lawrie for three days in a cell. Lawrie said he has been amazed by the outpouring of support from people in England and France for what happened, including a petition that reached over 50,000 supporters.
However, Lawrie said he has also received death threats from people criticising him for helping refugees. People fail to understand that refugees are not "wanting benefits", he said, and that they just want a "better, safer life".
The case put an enormous strain on Lawrie, who has bipolar disorder. He told the court that since his arrest he had separated from his wife and tried to kill himself.
But it was not the first time his life hit a low point, he told BuzzFeed News.
"I was brought up in a children's home," he said. "When I turned 16, I was asked which factory I wanted to work in – there were three in my town at the time. I said I wasn't working in those factories, I wanted to work in the army, I wanted to help people. Then, when I left the army, I struggled. Nowadays they look after you, but back then, I struggled, I didn't have any help. I fell homeless for several months. I slept in changing rooms of open-air swimming pools. But I got it back together, and I later got a degree at Bradford."
Before Lawrie's court appearance on Thursday, he was reunited with Bru in a press conference and they were seen laughing together as she sat on his knee. He is thankful for the court's verdict but still wishes for a better life for Bru, who remains in the Jungle with her father.
"I do regret it, it's cost me everything." Lawrie said of the night in Calais. "It was done on the spur of the moment out of compassion. But I'm just a normal guy from northern England, that's what I am. In that moment, all I wanted to do was help Bru."