The Untold Story Of The Woman Who Broke The News Of WW2
Clare Hollingworth, who died Tuesday aged 105, was a pioneer for her time who broke stories and barriers – so why do so few people know about her life?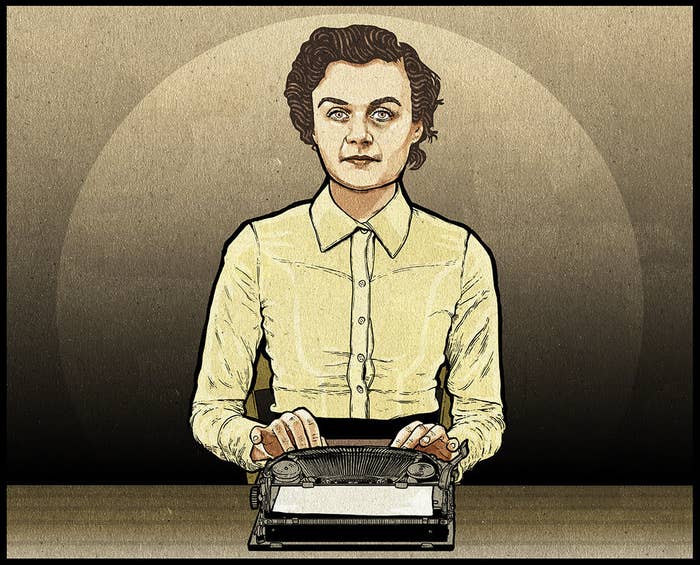 Just three days into her job as a reporter, Clare Hollingworth could not have expected she'd land the biggest scoop of her career.
After elbowing her way into an industry in which she had few connections and little experience, she landed a job as a journalist for the Daily Telegraph. But determined to prove her capabilities and worth, Hollingworth persuaded her editor to send her to Poland to report on the build-up to war in August 1939.
In the city of Gleiwitz, on the Polish border, she spotted something unusual: hundreds of German tanks lined up, passing through a valley. She stood in front of what appeared to be Germany invading Poland, with the tanks waiting for the whistle blow that would order advance. Hollingworth ran to a nearby building and picked up the phone to call her friend Robin Hankey, who worked at the British Embassy.
"Robin," she said. "The war's begun!"
Hankey dismissed her claim. It couldn't be true, he insisted, as the governments were still in negotiations. To prove she was telling the truth, Hollingworth stuck the phone out of the window so he could hear the tanks moving past. Convinced, he swiftly alerted authorities, who then had the unusual task of telling the Polish government that their country was about to be invaded.
Hollingworth had just alerted the world that World War II had started.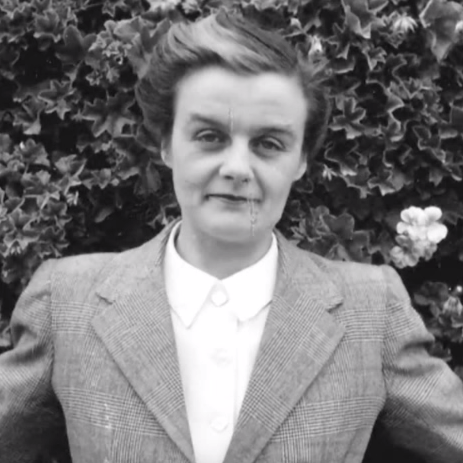 Hollingworth continued to show no fear, and take no shit, throughout her career. Travelling only with a typewriter and a toothbrush – what she called "a T and T" – and a pearl-handled revolver for her safety, she witnessed historic moments and took daring leaps to report fearlessly on the volatile world around her.
Here is a short highlights reel of Hollingworth's incredible career: She was accused of being an MI6 spy by the Polish secret police; became one of the first western correspondents to be accredited in China after the cultural revolution; she covered the Desert War in North Africa, civil wars in Algeria and Aden, and the India-Pakistan wars; she broke the story of the disappearance and defection of Kim Philby to the Soviet Union; she single-handedly secured the release of kidnapped Daily Telegraph journalist John Wallis by insisting to the hostage takers that she and a group of other reporters were coming to be taken prisoner too.
She also took a humanitarian role. In the Polish city of Katowice, she helped secure the safe evacuation of nearly 3,000 people fleeing the Nazis. Her smuggling tactics, and her decision to disguise refugees as locals, led to her being dubbed the Scarlet Pimpernel.
What set Hollingworth apart at the time was not only her impeccable news sense – but also the fact she achieved so much during a period when women gaining recognition in a male-dominated field was a particularly difficult feat. She had limited opportunities and access compared with her peers, but quickly forged her own route to success, building connections to stay ahead of competitors and grab hold of scoops. Time and time again.
Despite the often cutthroat nature of her field, Hollingworth also understood the importance of supporting other women, regardless of them writing for rival publications. She built a network with fellow female journalists in Cairo and North Africa, including Eve Curie (daughter of scientist Marie), Clare Boothe Luce (wife of publisher Henry Luce), and Martha Gellhorn, who was married to Ernest Hemingway. Decades later, she remains an idol for female reporters.
"Many of us who have come afterwards, and the generations afterwards, look back and are proud to remember that it is not us pioneering, it's them," CNN's chief international correspondent, Christiane Amanpour, said of Hollingworth. "It's Clare and that band of women who really did it for us."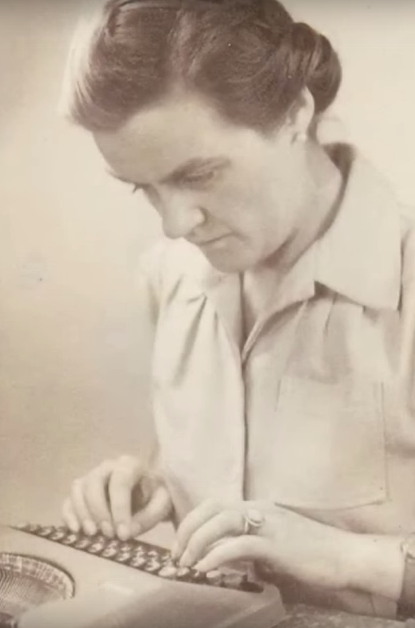 Today, Hollingworth resides in Hong Kong. On Saturday, she turns 104 years old. Even with her numerous achievements in a career spanning decades, and even following her historic scoop on the Polish border and countless achievements, Hollingworth's name has largely been forgotten. Her family hope her remarkable story will be remembered for her birthday, and are encouraging the public to read her story and pass it on using the hashtag #CelebrateClare to celebrate her life's achievements.
It's not only her family who hope she isn't inadvertently erased from history – her peers hope that her name is marked down in the books as being instrumental in paving the way for countless reporters, especially for women.
"When I became a broadcaster, there were no women at all in reporting positions," Lord (Alan) Watson, a friend of Hollingworth's, told BuzzFeed News. "It didn't occur to anybody this was odd. It made me realise that it was crucial for us to remember who the trailblazers really were."
"Her great achievements also illustrate the unusual nature of women being at the frontline of journalism at that time," Watson added. "It never occurred to her that her gender would be a barrier from achieving serious things in journalism."
He stressed that Hollingworth's commitment to sharp, thoroughly researched reporting is an evergreen ideal that future generations of journalists should attempt to emulate.
"Journalism is changing, and now we have more means of reporting and communication than Hollingworth ever did. We have to use media intelligently and courageously, as that's what matters. If she was still active, she'd be on the ground reporting on the refugee crisis today, demanding to know what was going on."
UPDATE
Hollingworth died in Hong Kong on Tuesday, Jan. 10, the Foreign Correspondents Club of Hong Kong announced in a statement. She was 105.
"We are very sad to hear about Clare's passing," club president Tara Joseph said. "She was a tremendous inspiration to us all and a treasured member of our club. We were so pleased that we could celebrate her 105th birthday with her this past year."