British People Are Taking The Piss Out Of An American Writer For Saying London Has Turned "Islamic"
"Hadn't been in 20 years. Shocked. £5 a pint."
On Sunday afternoon, a Times article that claims British Muslims lead "separate lives" to the point that they believe the majority of British citizens follow Islam was shared by Paul Watson, the right-wing commentator and editor of Infowars.com.
After he shared the piece with his 380,000 followers, Watson's tweet was picked up by Janie Johnson, an American author and conservative commentator, in the early hours of Monday morning.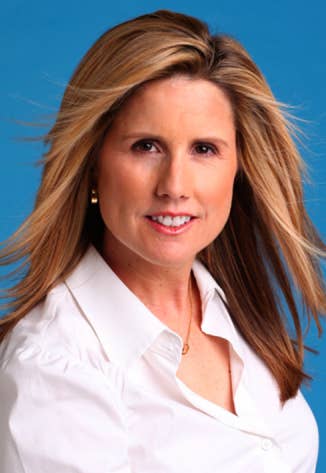 Johnson is a former professional tennis player. On her website, she says her tennis career resulted in "extensive travels around the world" that have helped "inform her political philosophy".
Johnson – who regularly appears on Fox News – quoted Watson's tweet, and added that a friend of hers who had recently visited London described the city as having turned "all Islamic".
At first Londoners stepped up to dismiss her comment as flat-out untrue.
But in true British style, they swiftly began to take the piss.
They warned Johnson of the newly introduced "dress codes"...
...and the shocking cost of a pint.
They made sure Johnson was aware of how terrifying Leicester Square looked today...
...and warned her of the horror of the beauty salons in Camden.
They were concerned Johnson hadn't heard that Greggs had disappeared, too...
...and that Carpet World had changed quite a bit.
Some Londoners realised Johnson's theory reached into all corners of their lives...
...while others decided to push her comment into niche joke territory.
Then some Londoners took threw the joke back 950 years...
...and hoped Johnson would be truly prepared for just how different England looked today.