Tourists who returned to the UK on the first flight back from Sharm el-Sheikh on Friday described their "awful" experience of being stranded in Egypt while the British embassy "was absolutely useless."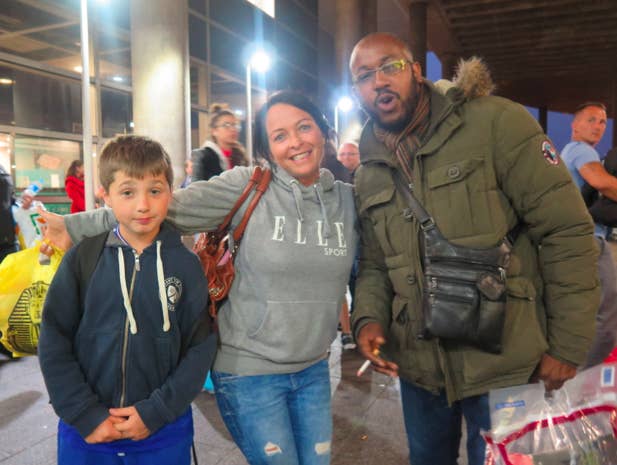 Becky, who arrived at the Gatwick airport on Friday after being stranded in Sharm el-Sheikh with her husband and two children, told BuzzFeed News that the situation was a mess.
"It was awful being stranded out there, the British embassy were absolutely useless," she said.
Becky, who would only provide her first name, was in Egypt for a wedding. The rest of the wedding guests, she added, would likely remain stranded until Nov. 12.
"It was disgusting the way the airport treated us. I'm just so glad to be back," she said.
Several tourists who spoke to BuzzFeed News at Gatwick said they got most of their information from their friends and family in the UK.
"We only found out what was going on from our friends back in the UK," said Becky. "They knew more than we knew."
The worst part of being stranded was the lack of information from EasyJet, said Gary, who lives in Leamington.
"The only way we knew that our flight was canceled was by relatives and friends back in the UK," he said.
Sam, another British tourist, also told BuzzFeed News he got all his information from his relatives back home.
"The British government didn't liaise with the Egyptian government. [The Egyptians] were not even aware of what was going on themselves," he said.
"It was quite traumatic," said Nicky Hall, who was on holiday with friends. "We didn't actually know what was happening."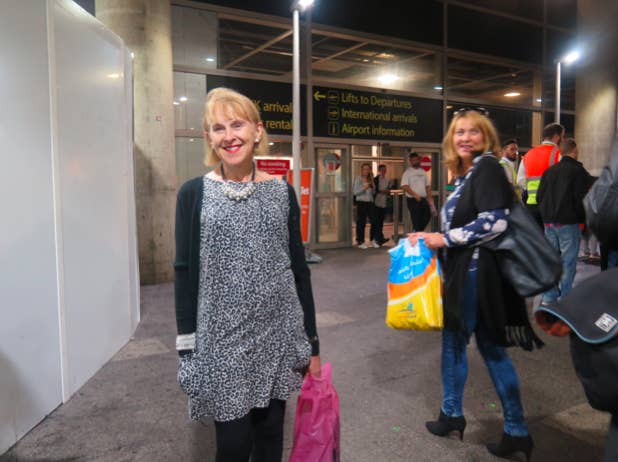 Hall said that they were informed that all flights were canceled after waiting for about three hours at the Sharm el-Sheikh airport.
"We kept asking 'What is the problem here?' And all they said was 'British security, British security,'" Hall said.
The passengers were then directed to a hotel, where the British embassy personnel told them they would be in touch.
"And then we never saw them again," Hall said. "It was each to their own devices, and that's what upset a lot of people really."
Hall added that she was keeping her fingers crossed for her friends, who are due to come back tomorrow.
"I'm so happy to be home, I'm not even feeling the cold. I'm just happy to be here," said Lucy, who arrived at Gatwick with her husband and daughter.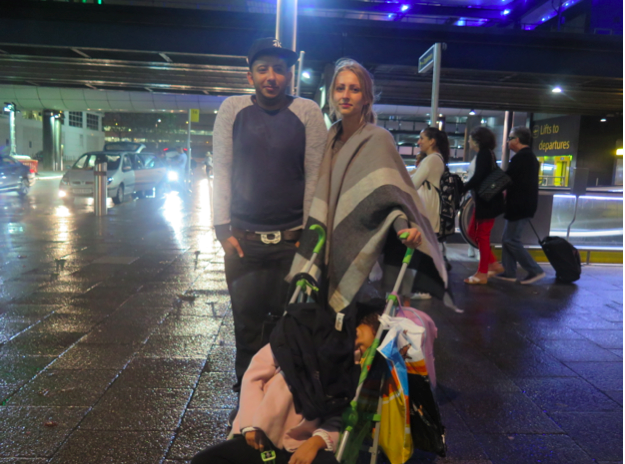 Lucy said they were on a family holiday in Sharm el-Sheikh, but decided to leave earlier when they heard about the plane crash.
"If I didn't have my daughter with me I wouldn't have felt as panicky, but obviously seeing everything that's been happening with the ISIS attacks and with the plane..." Lucy told BuzzFeed News.
She also said there was no organisation in getting stranded passengers from the airport to the hotel.
"Once we found out that our flight was cancelled we were checked into a really nice hotel, and the staff were lovely," she said. "They cooked us fresh food and they were nice to my child. But I just couldn't sleep at the hotel, I kept hearing noises, and I was scared for my daughter. I just wanted to be home."
British holidaymakers were left in limbo Friday morning after airlines delayed or canceled a number of planned flights leaving Sharm el-Sheikh following Saturday's Russian plane crash, which killed 224.
The UK government canceled all flights to and from the popular Egyptian resort after suspicions emerged that the Russian passenger jet crash on the Sinai peninsula on Saturday morning was the result of a terror attack. Foreign secretary Philip Hammond said there was a "significant possibility" that the flight was downed by a bomb planted on the flight by ISIS militants.
Prime minister David Cameron conceded the crash was "more likely than not" caused by a terrorist bomb.
British authorities had planned to bring tourists home by Friday, and airlines EasyJet, Monarch, Thomson, and British Airways were expected to run UK-bound flights to collect the estimated 20,000 British tourists stranded in Sharm el-Sheikh.
Transport secretary Patrick McLoughlin told the BBC Friday morning that luggage would be flown separately after going through a tightened security screening process, and that passengers would only be allowed hand luggage.
He said the "vast majority" of British tourists would arrive in the UK by Friday evening, and that additional security has been deployed at the Egyptian airport.
Despite plans to resume flights on Friday, conflicting updates provided by the airlines and the UK government left British tourists uncertain of when they'd be returning home.
British airline EasyJet said Egyptian authorities had suspended UK flights into Sharm el-Sheikh, meaning they would only be running two out of its 10 planned flights. The first flight left Friday mid-morning.
A statement on its website read:
We are working with the UK Government at the highest level on a solution. In the meantime we are also developing a contingency plan so we can bring you home as early as possible as soon as we get permission to fly.
However, John Casson, the British ambassador to Egypt, contradicted EasyJet's claim and told reporters no flights had been canceled by Egyptian authorities.
A spokesperson for Cameron confirmed Casson's comment, adding: "Airlines need to work closely with us to ensure information they're giving to passengers is accurate"
Following Casson's claim, Easyjet told BuzzFeed News: "Our statement still remains, and is not changing."
The ambassador was confronted by frustrated British tourists described by reporters as "angry" and "exasperated" when he visited Sharm el-Sheikh International Airport.
One British tourist was heard shouting at the ambassador: "Why are you talking to the press and not the people stuck here?"
For the remainder of British tourists waiting in the airport, it appears likely they will be flying home on other airlines.
British Airways said in a statement on its website that it would be "flying customers back to Gatwick airport tonight", and did not state that any restrictions had been imposed by Egyptian authorities. On its website, the flight status of the planes due to arrive in Sharm el-Sheikh said they were delayed.
Airline Monarch said its flights for British tourists were still making their way to Sharm el-Sheikh as planned, too.
UPDATE
Four of Monarch's five flights from the UK have now landed at Sharm el-Sheikh airport. The fifth flight has been diverted to Larnaca.
In a statement, the airline said: "Our current understanding is that we will be permitted by the authorities to allow two aircraft to depart today back to the UK. Monarch flights ZB097 will operate to London Gatwick and ZB475 to Birmingham airport. Monarch is working continuously with Department of Transport and the Egyptian authorities to get customers back to the UK as quickly as possible."
On Friday afternoon, following a meeting of COBR Officals, Number 10 said:
"COBR was given an update on the operation to return British citizens to the UK. This is a hugely complex operation. We continue to work closely with both the Egyptian authorities and the airline carriers to get people safely home as quickly as possible. But the sheer scale of the task poses a number of logistical complexities.
Our first priority remains the safety and well-being of British travellers. We are doing all we can to speed up their return and communicate developments clearly as they happen."