Dismaland, the Disney-inspired art installation created by street artist Banksy, has been dismantled and rebuilt to provide shelter for refugees in the French port of Calais.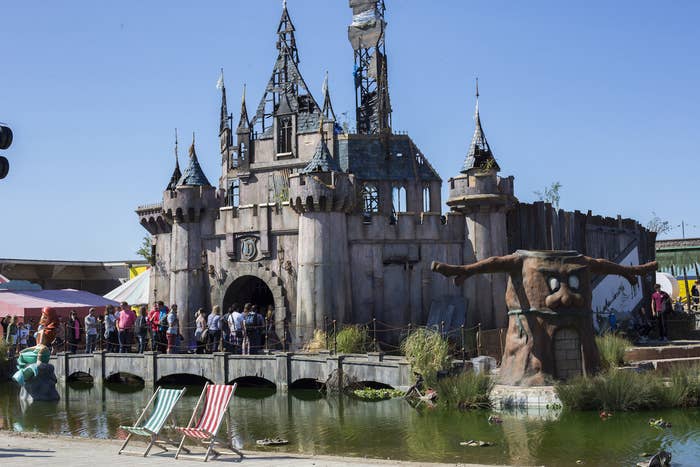 Opening in August, Dismaland was a popular tourist attraction throughout its five-week run, bringing an estimated £20 million to Weston-super-Mare, a seaside town in Somerset, England.
At the end of its run, Banksy – who described Dismaland as a "family theme park unsuitable for children" – decided to turn his artwork into a new home for refugees living in the "Jungle" camp in Calais.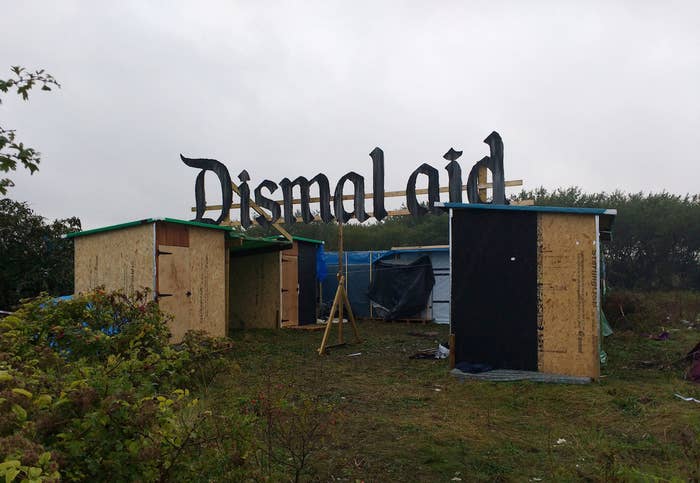 The timber and fixtures from the art installation were moved to the camp where migrants and refugees, largely from war-torn areas such as Syria, Darfur, and Iraq, are staying.
A recent report described conditions in the camp as "diabolical" and a "humanitarian emergency".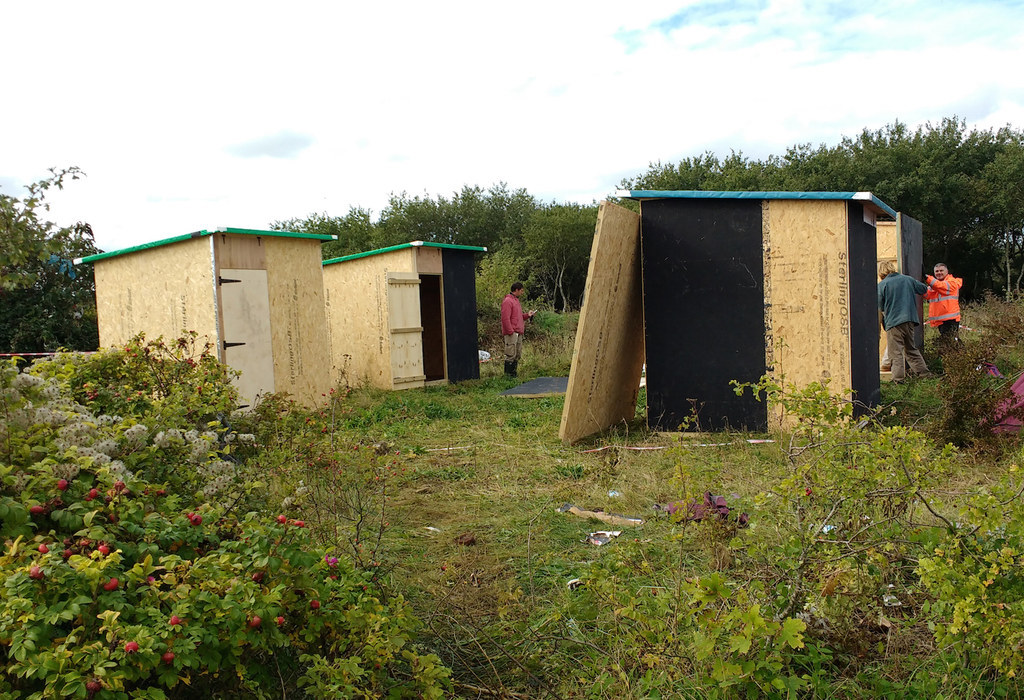 The study found that failings in food and water safety, personal hygiene, sanitation, and security had serious long-term health consequences for the men, women, and children living in the camp.
Dr Surindar Dhesi, one of researchers, said: "The environmental health conditions in the camp are significant and detrimental to the health of the residents. Investment in infrastructure including toilets, hand-washing facilities, and stable and secure accommodation is urgently needed as the winter approaches."
The French port is home to around 5,000 refugees and migrants, many of whom make regular, dangerous attempts to cross the channel to reach Britain.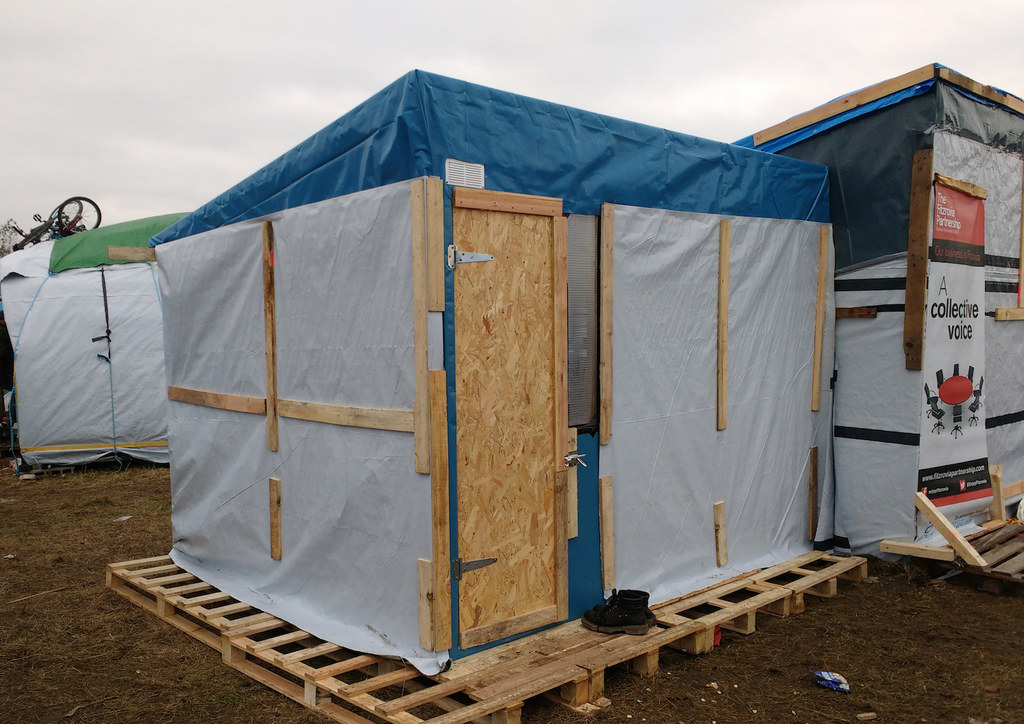 Border forces and French authorities say they have prevented more than 39,000 attempts made by migrants and refugees to cross the channel illegally in the last year.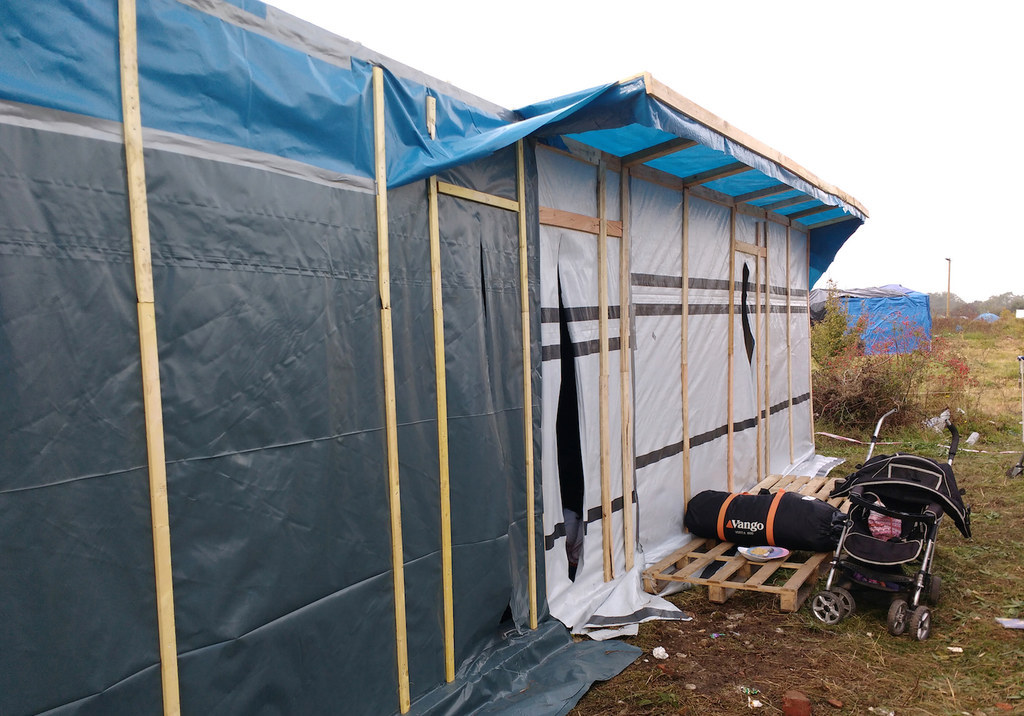 BuzzFeed News has contacted the makers of Dismaland for a comment.