Sue Ann Arnall has rejected her Oklahoma oil-tycoon billionaire ex-husband Harold Hamm's divorce offer of $974.8 million, believing that the amount undervalues her worth to their marriage.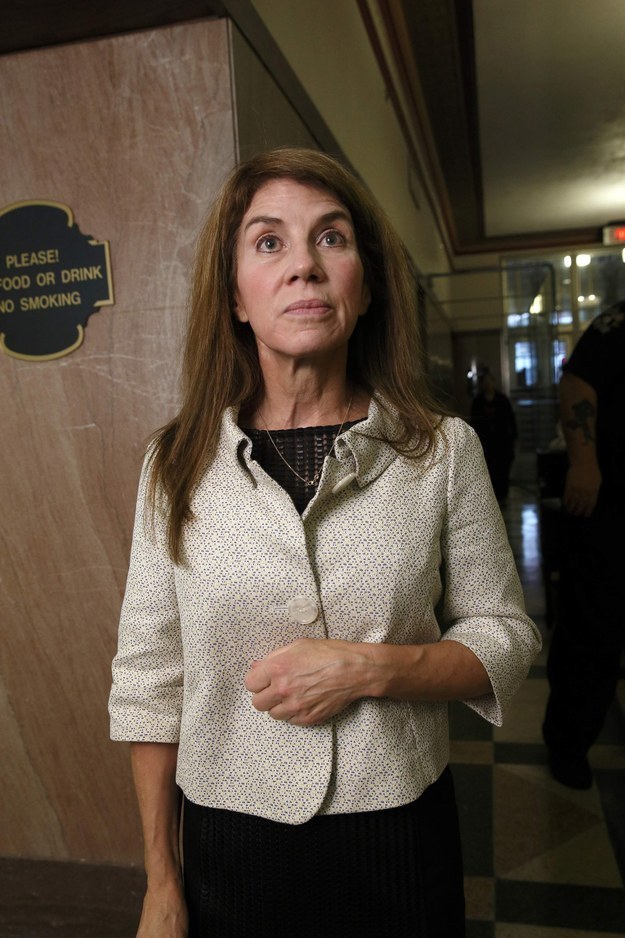 According to Reuters, Arnall appealed a November divorce ruling that awarded her the sum, claiming that there were 78 errors in the settlement.
The settlement is believed to be the second highest divorce settlement in the United States.
Arnall – who was married to Hamm for 26 years and began reusing her birth name after their divorce – rejected this handwritten cheque: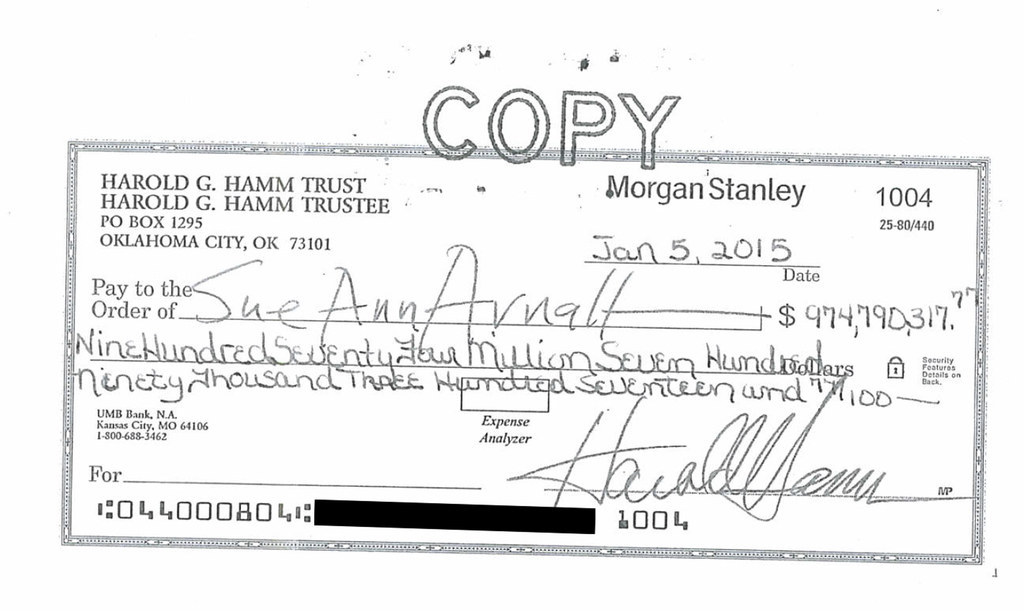 Michael Burrage, Hamm's lawyer, said: "Ms Arnall, through her counsel, stated that they were rejecting the ... payment because Ms Arnall did not want to risk the dismissal of her appeal by acceptance of the benefits."
Hamm is the chief executive of oil driller Continental Resources.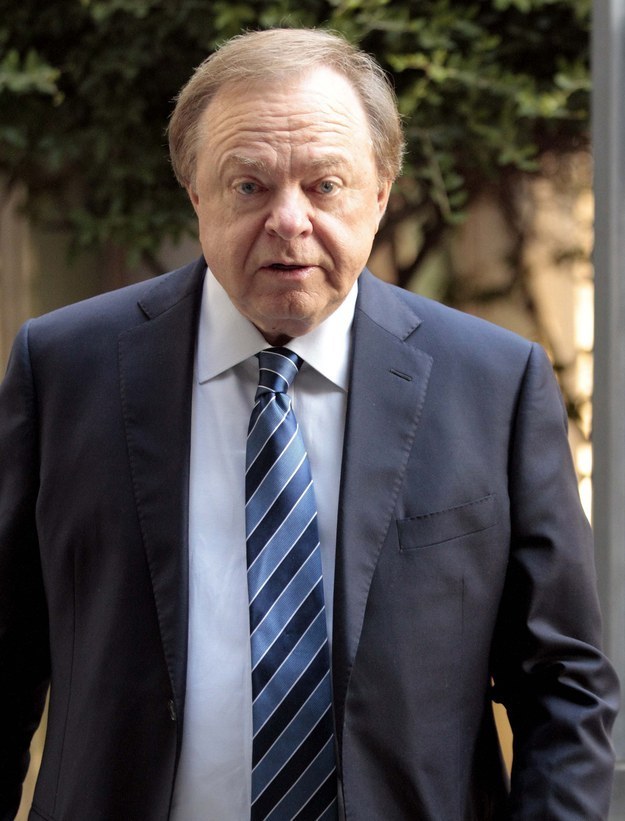 Arnall argued that the settlement would allow Hamm to keep the larger share of his fortune, which her lawyers valued as being as high as $18 billion.
Hamm's personal fortune is drastically decreasing as a result of falling oil prices. The divorce appeals process could take up to two years or more.