A Woman Is Contacting The Mothers Of Boys Who Send Her Rape Threats On Facebook
The response one mother sent is just perfect.
Receiving online rape threats is commonplace for a lot of women, and those who send the threats often go unpunished.
Alanah Pearce, a game reviewer from Brisbane, Australia, decided to approach the problem in her own way: by contacting the mothers of the young men who send her the threats and telling them exactly how their son was spending his time online.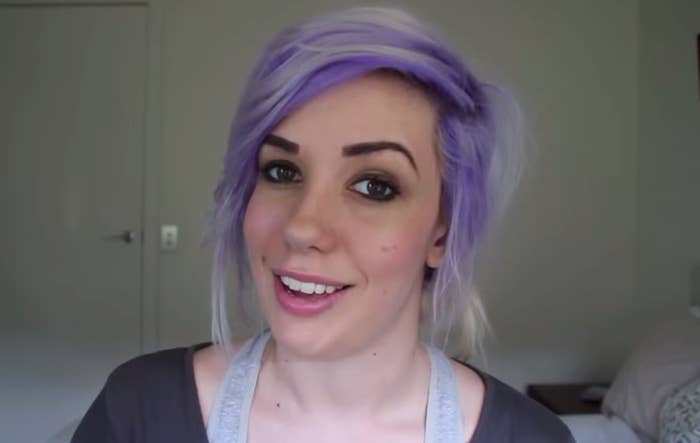 Pearce tweeted a screengrab of a conversation she had with one mother she contacted, along with the comment: "Sometimes young boys on Facebook send me rape threats, so I've started telling their mothers."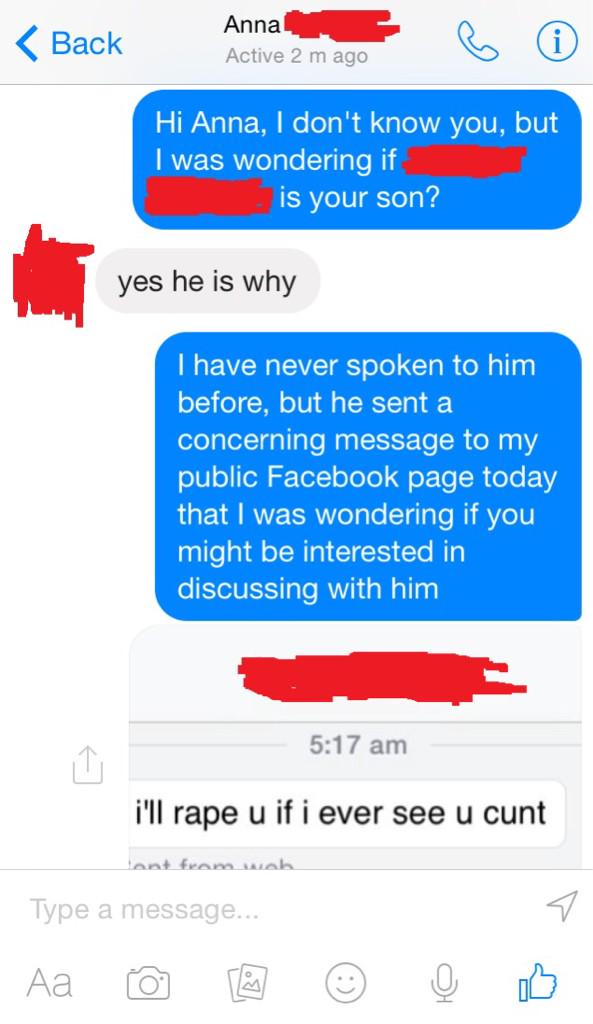 Here is how the conversation with the mother went:

"Hi Anna, I don't know you, but I was wondering if [blanked-out] is your son?"

"Yes he is. Why?"

"I have never met him before, but he sent me a concerning message to my public Facebook page today that I was wondering if you might be interested in discussing with him."

*screengrab*

"Omg, little shit. I'M SO SORRY. YES I WILL TALK TO HIM!"
Her tweet was retweeted tens of thousands of times. Pearce then told a Twitter user that she had sent messages to at least three other mothers, who have yet to respond.
She then explained that she found the mothers simply by looking at the profiles of the boys sending her rape threats.
BuzzFeed News has contacted Pearce for a comment.