A Girl Has Died After Taking "MasterCard" Ecstasy At A Party In Manchester
Police are now urging anyone who may have taken the same drug to seek urgent medical attention.
A teenage girl has died after taking an ecstasy pill known as "MasterCard" while on a night out in Manchester, police have said.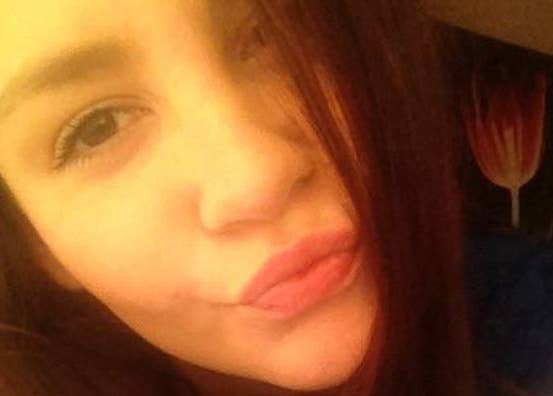 Faye Allen attended a club night called Don't Let Daddy Know (DLDK) in Victoria Warehouse Trafford as part of the bank holiday weekend celebrations.
Shortly after 5am on Monday morning, police were called to the venue, and the 17-year-old was taken to hospital. She died a short time later.
Greater Manchester Police has now issued a warning to those who attended the party to urgently seek medical attention.
They say the form of ecstasy Allen may have taken – found in small pink pills – is known as "MasterCard" and that anyone who took the substance may also be in danger.
Two people – a 19-year-old man and a 20-year-old woman – were arrested on Tuesday in St Helens, Merseyside, on suspicion of supplying the class A drug to Allen.
Detective Inspector Helen Bell from GMP's Trafford Division said in a statement: "This is a tragic situation, the death of a young person is always devastating, but in these circumstances, it is all the more heart breaking. My thoughts are with her family and friends at this time.
"Sadly we know it is very unlikely that the girl was the only person to have taken this drug last night. We are appealing to anyone who may have taken this form of ecstasy, known as 'MasterCard' to get checked out urgently. Even if you took it some hours ago, this pill will still be in your system and could be seriously harming your health."
Allen's boyfriend's father told the Manchester Evening News: "She had never been to a rave or nightclub before. This was the first time. They are a couple of young lovers who have gone to a club. Faye took a pill for the first time and disaster has struck.
"The whole family are absolutely devastated. We don't know how we are going to look after each other. Faye was her mother's best friend and she doted on her brother and sister and her boyfriend. She loved to look after her disabled brother and her younger sister. She was such a smiley and warm, loving girl."
BuzzFeed News has contacted Manchester Police for a comment. They say anyone with information should call police on 0161 8567662, or the independent charity Crimestoppers anonymously on 0800 555 111.