Meet Kelly and Zach Furr, a couple living in Versailles, Kentucky. Here they are taking a selfie with their adorable dog.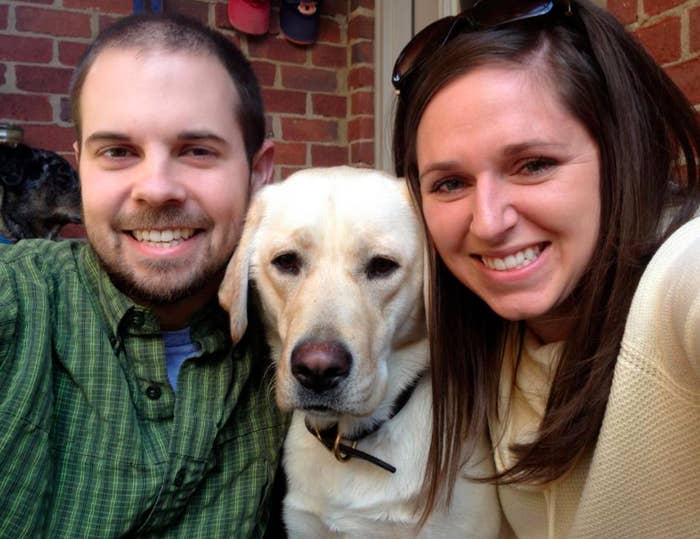 To celebrate the festive season, the couple decided to set up a "kids' table" – but for their pup and his friends.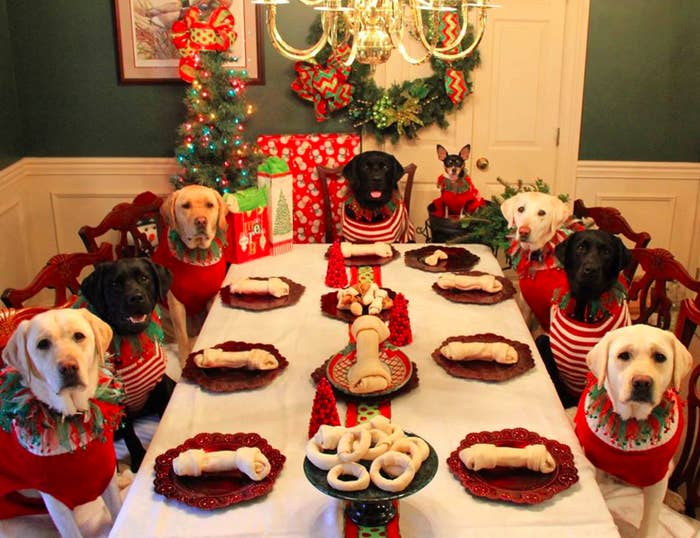 The Furrs sent the photo to the TV station Lex 18 earlier this month, which then shared it on Facebook with the following message:
"It looks like this family is ready for Santa Paws! Versailles resident Kelly Furr sent us this picture of the 'kids' table' at her house! Do you involve your pets in holiday celebrations?"
Kelly sent BuzzFeed several other photos of the dogs in various festive scenes, including a nativity scene...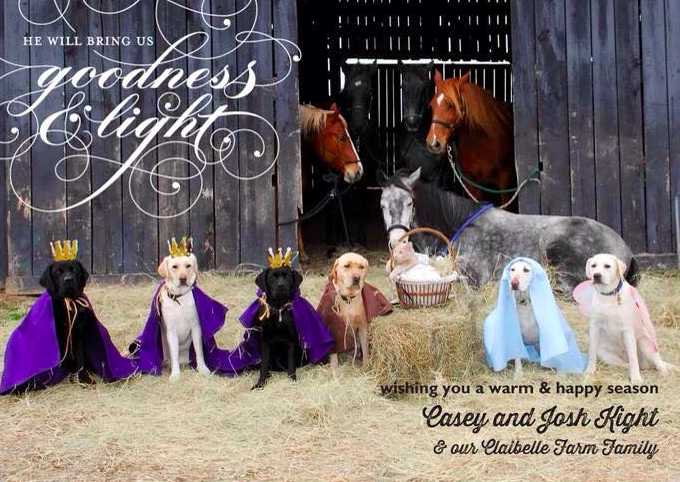 ...and all Santa's elves!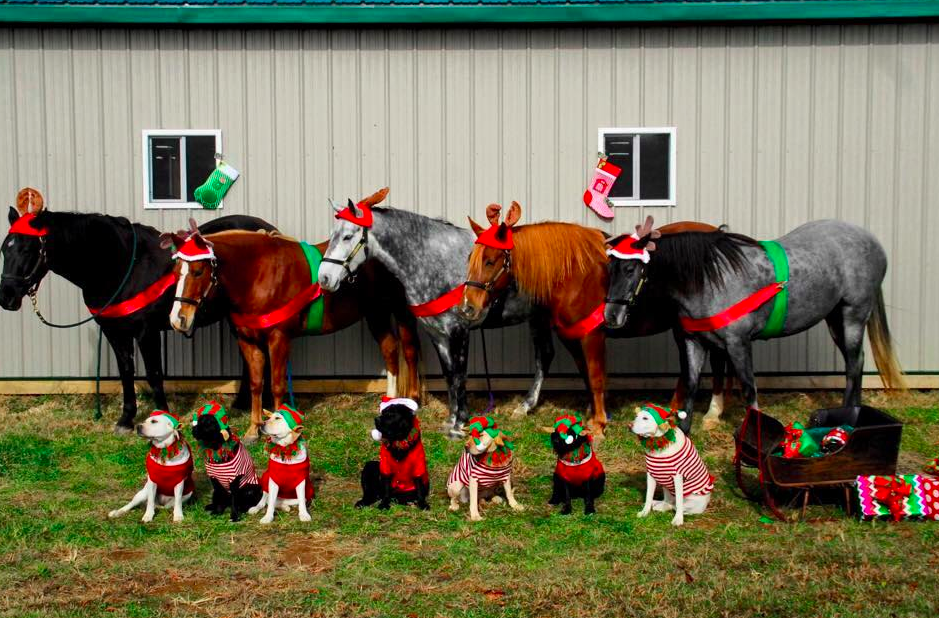 Soon after the Christmas dinner table photo went viral, lots of other dog fanatics replied to the message and shared their own festive snaps of their pups: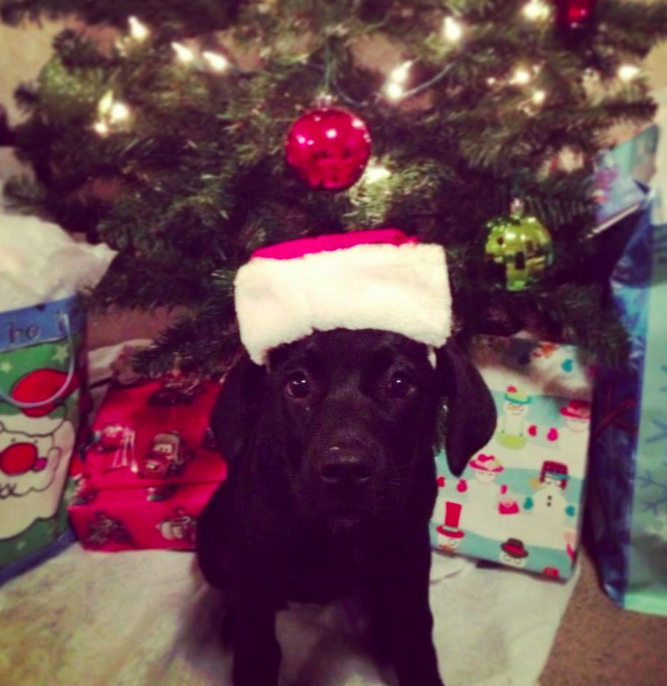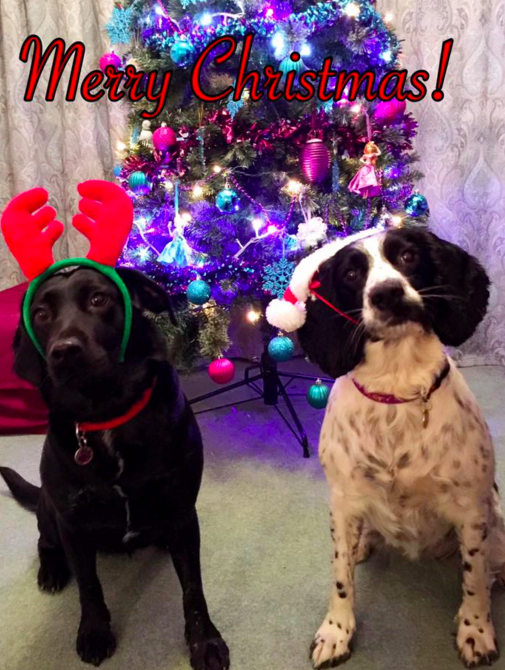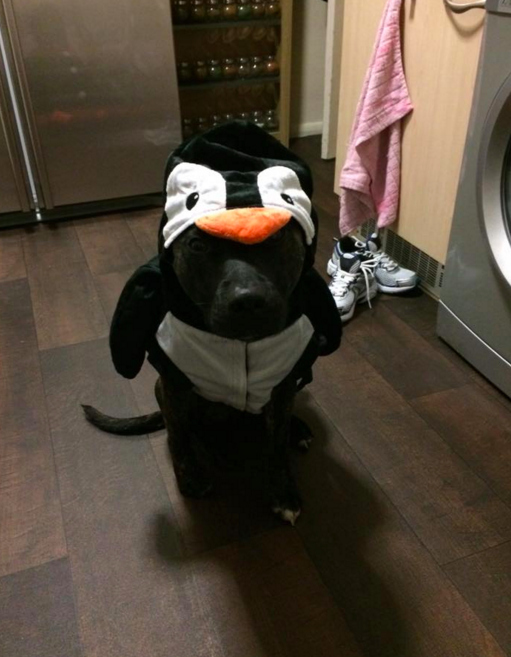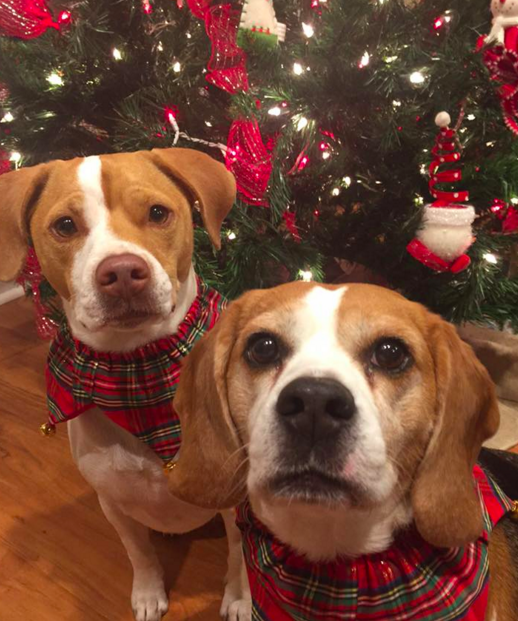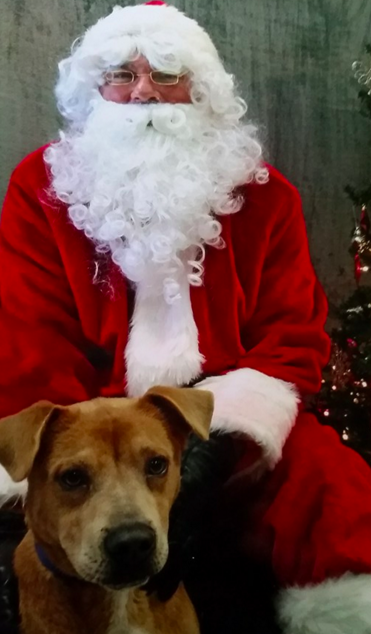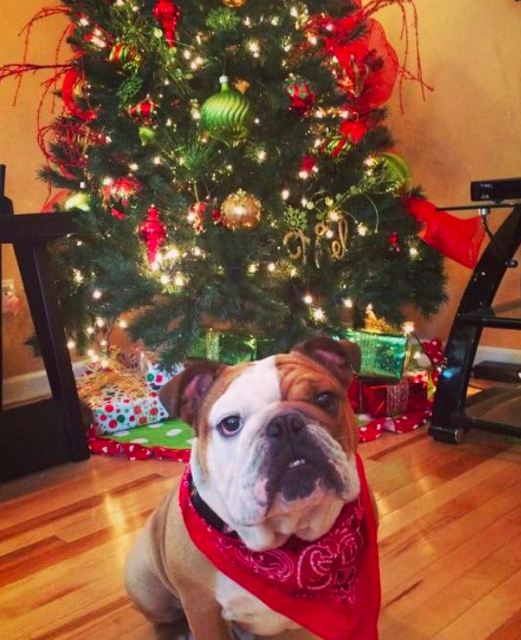 Merry Christmas to you and your dogs!!!