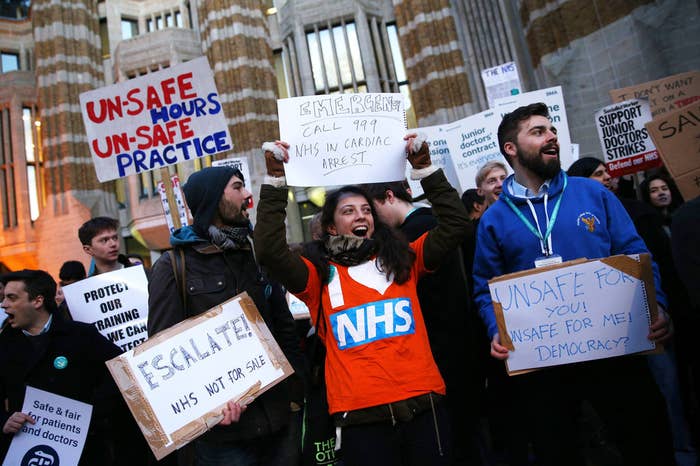 Junior doctors will stage three 48-hour strikes in the coming two months, the British Medical Association (BMA) has announced.
The latest strikes follow health secretary Jeremy Hunt's decision to push through a new junior doctors contract, despite widespread opposition to his department's proposed changes.
During the three strikes, planned from 8am on 9 March, 6 April, and 26 April, junior doctors will only provide emergency care, the BMA said in a statement.
"Imposing this contract will seriously undermine the ability of the NHS to recruit and retain junior doctors in areas of medicine with the most unsocial hours, where there are already staffing shortages," the BMA said.
Hunt earlier this month announced that a new junior doctors contract would be imposed across the NHS starting 1 August.
Prior to the decision, a poll showed 90% of 1,000 junior doctors surveyed said they would resign if it went ahead.
The BMA also announced it would launch a judicial review examining the government's decision to impose a new contract apparently without conducting an equality impact assessment of the impact on junior doctors.
Dr Johann Malawana, BMA junior doctor committee chair, said: "This is yet another example of the incompetence which the government has demonstrated throughout its handling of this dispute."
Malawana said the government could avert strikes by re-entering talks with the BMA.

"The government must put patients before politics, get back around the table, and find a negotiated solution to this dispute," he added.