This is David Bellis and his 3-year-old son, Jacob.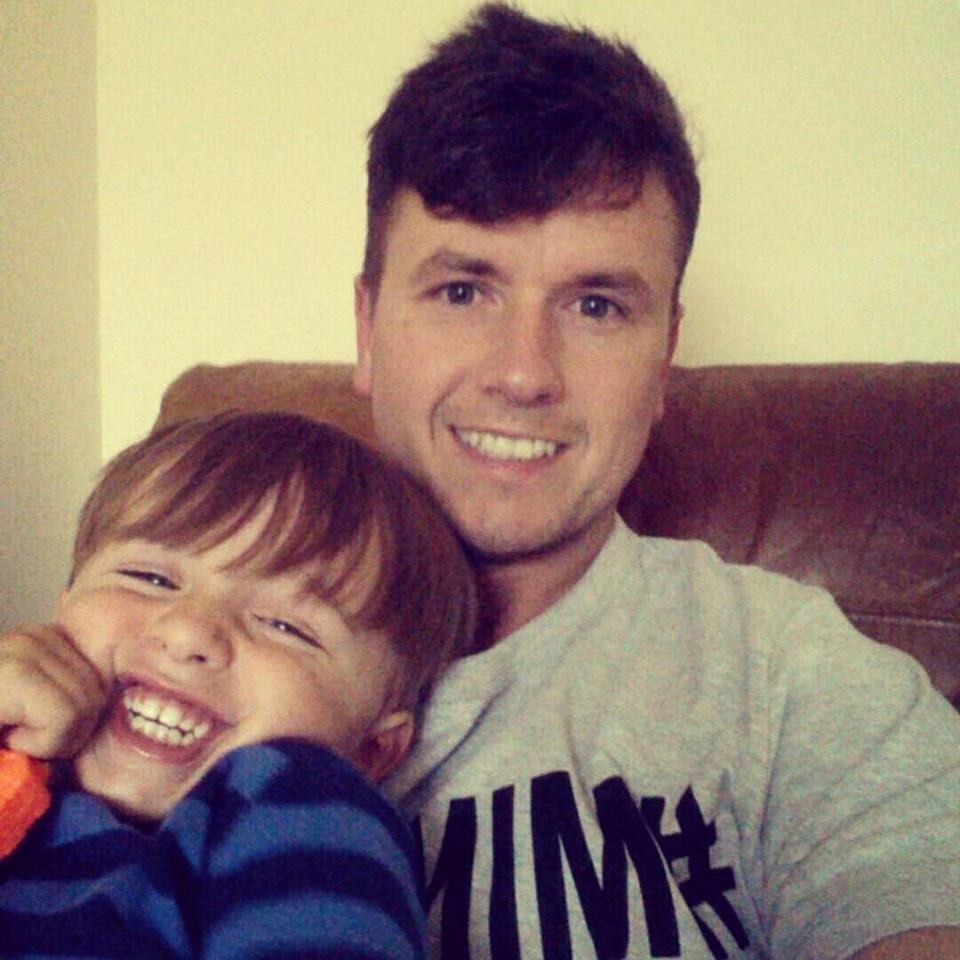 You may recognise them from this photo.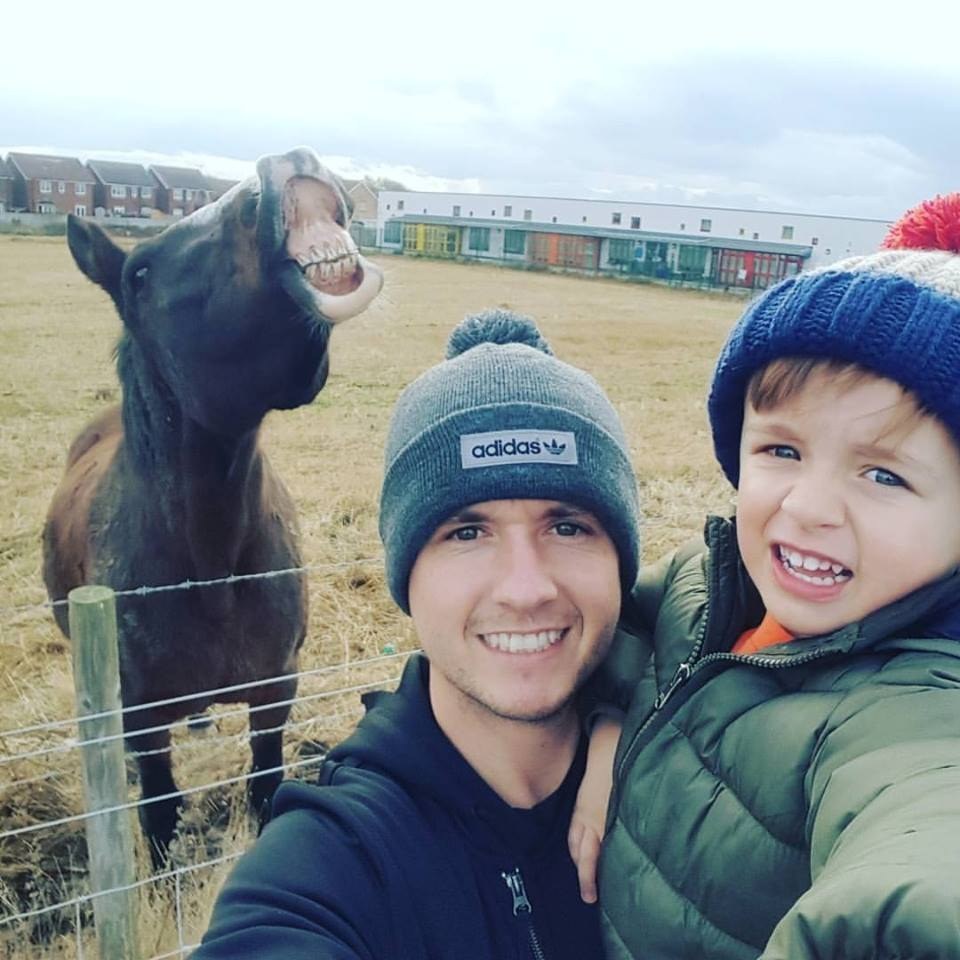 While on a walk near their home in Prestatyn, Wales, in November father and son took a photo with a horse to show Jacob's mum, Rhian Jones, they were having fun.
The couple, who live in one of the houses behind the field, entered the photograph for Thomson Holidays' "Made Me Smile" competition in January. Their photo won them a £2,000 holiday.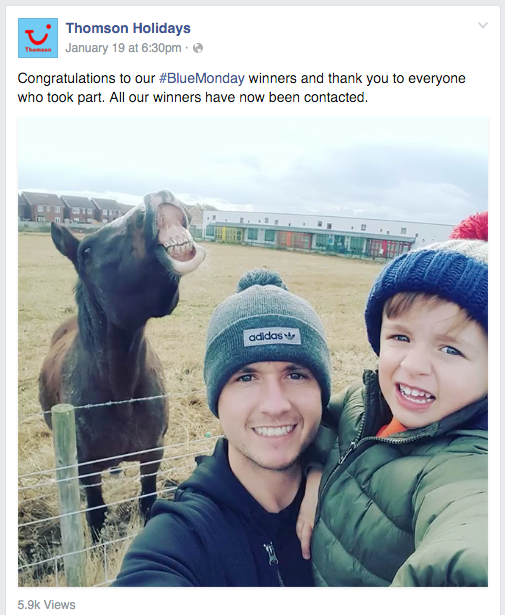 But the horse's owner Nicola Mitchell was reportedly none too pleased about the holiday being awarded to the family.
Mitchell, a secretary, said the family should have asked permission to take a photo of her horse.
She claims Betty (that's the horse in the picture) was bought for her 16-year-old daughter Katelyn three years ago and had been taught to stick out her tongue.
"There should be some token of gesture as it is our horse that has really won them the holiday," Mitchell told the Daily Mail.
"I didn't even know that this competition was on. If I had known about it we would have entered it ourselves and could have won as Betty is always sticking out her tongue," Mitchell said.
Her dad, Phillip Dunn, also weighed in, claiming Bellis had "wormed his way into a £2,000 voucher".
"He's earning money off our horse, which is naughty."
Unsurprisingly, dubious puns ensued as everyone reacted to the family's outrage.
But most people appeared to agree with this assessment:
Responding to Mitchell's comment, Bellis said he didn't understand why she was so annoyed:
"I just think it's sad that rather than being happy for me that I won a holiday someone's automatic thought is that they have been cheated out of something."
Thomson Holidays later confirmed to BuzzFeed News they would still award the family the holiday:
"We can confirm that despite questions over foal play, Mr Bellis and his family will still be receiving their holiday. And we're sure they will hoof a good time."
Meanwhile, Mitchell's daughter Katelyn wrote on Facebook that the family in fact did not want the money.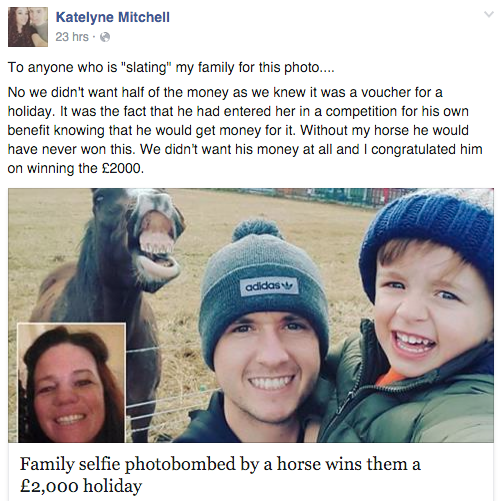 Betty has now reportedly been moved from the field to an undisclosed location.
The Mitchell family, Bellis, and his partner did not return BuzzFeed News' requests for comment.