Teenager Charged After Five "Linked" Acid Attacks In London
Police said a 16-year-old had been charged with 15 offences after a series of acid attacks in London. Another teenager has been released on bail.
by
,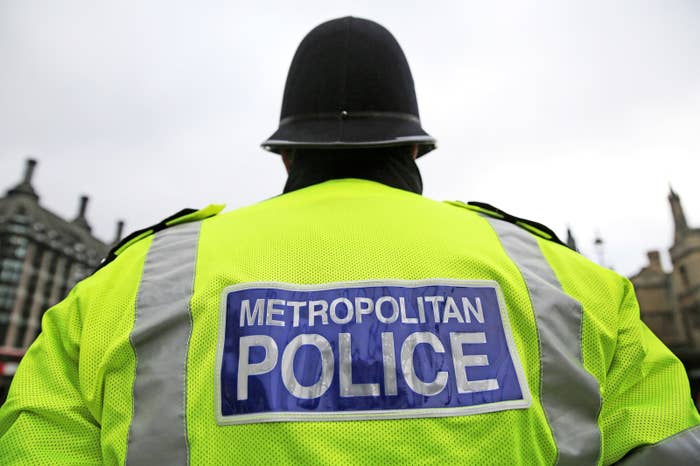 Detectives investigating five "linked" acid attacks in north and east London have charged a teenager with 15 offences.

The teenager, who is 16 and has not been named, will appear before Stratford Youth Court on Monday.

He is charged with three counts of robbery, four counts of attempted robbery, one count of possession of an item to discharge a noxious substance, five counts of attempted GBH with intent, one count of GBH with intent and one count of handling stolen goods.
The Metropolitan police said a second teenager, aged 15, who was arrested on Friday on suspicion of grievous bodily harm and robbery, had been released on bail until August.
The Metropolitan police said the attacks happened within 90 minutes in Hackney, Stoke Newington, and Islington.
The first assault occurred shortly after 10pm. Police were called to the scene of a robbery at the Hackney Road junction with Queensbridge Road at 10:25pm, and found a man suffering from injuries.
Two men on a moped are reported to have driven alongside the victim, throwing a corrosive substance in his face, before making off with the 32-year-old's vehicle. He was taken to an east London hospital and his injuries are described as not life-threatening.
At 10:49pm two men approached a man on a moped on Highbury Corner and threw a corrosive substance in his face. The Met said the victim was taken to a north London hospital and "we await an update on his condition".

Shortly after 11pm, another man was the victim of an acid attack when two males threw a corrosive substance at him while he was on a moped on Shoreditch High Street.
He was taken to hospital, and his injuries were described as not life-threatening.

Less than 20 minutes later, on Cazenove Road, the third victim was attacked with a corrosive substance. The Met police were called to the scene at 11:18pm to find a man in his mid-twenties suffering from facial injuries, which they described as "life-changing". A police cordon remains in place.
The fifth attack, at 11:37pm, took place on Chatsworth Road, Clapton. Two men driving a moped approached a man also on a moped waiting in traffic and threw acid at his face. They then stole his vehicle.
The victim went home before calling police. His injuries were described as not life-threatening.
Inquiries are ongoing, the Met said, with officers from Hackney CID investigating.
"All five incidents are being treated as linked at this time," the Met said in a statement.
Chief Inspector Ben Clark, from Hackney Borough, said: "This is a fast moving investigation... However, I would like to ask the public for their help. Each of these offences took place in busy locations and we know there may be witnesses who have not yet contacted us. If you saw something or managed to film or photograph anything that might help us please get in touch.
"These are hideous offences and must have been very frightening for all of the victims. I'm aware of rumours circulating that the victims were all food delivery riders set up in advance of the attacks. This is not the case. All victims were riding mopeds at the time of the attacks, but were from a variety of backgrounds.
"Of late we have seen more attacks using corrosive substances in London. I would urge businesses and parents to challenge those who they think may be trying to obtain or carry these substances as this could help prevent serious offences and life changing injuries being caused."