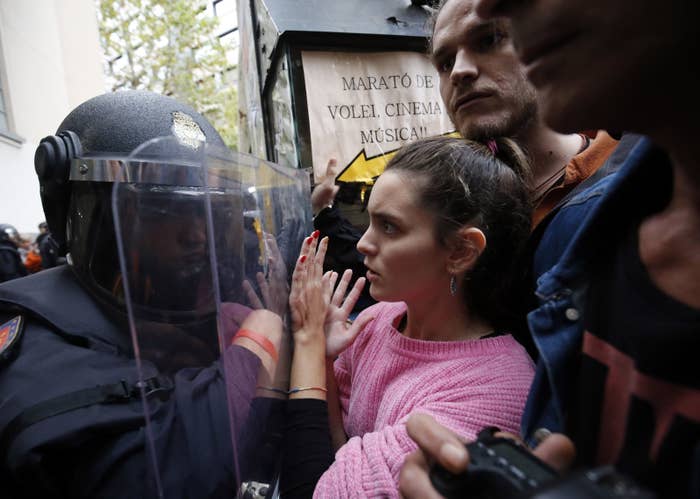 Hundreds were injured in northeast Spain after police fired rubber bullets and clashed with protesters attempting to vote in a referendum that in the end overwhelmingly favored independence for Catalonia.
Police outfitted in riot gear fired rubber bullets and physically removed people from polling stations as they attempted to vote.
The referendum is the latest development in Catalonia's long push for independence, which has recently forced Spain into its greatest constitutional crisis in decades. In September, a vote was called for independence for the region, which operates semi-autonomously and houses some 7.5 million residents. But Spain's constitutional court declared the referendum illegal, and moved thousands of officers and riot police into the region ahead of the vote, the BBC reported.
According to the Associated Press, 2.6 million Catalans voted Sunday, 90% of whom favored independence from Spain. Catalan regional government spokesman Jordi Turull said 8% of the votes opposed breaking away and 15,000 ballots still needed to be counted, according to the AP.
As of late afternoon local time, some 465 people had been injured, according to El Pais, a prominent Spanish newspaper. That number was later revised to 844, the AP reported. Officials have not yet publicly discussed the severity of injuries, or whether there were any casualties.
Roughly 2,300 polling stations were open on Sunday morning, Catalan officials claimed, but the national government in Madrid said it closed down more than half of those, according to Reuters. Riot officers were stationed outside, blocking voters from entering many of the buildings. In one video, police appear to break into a polling station in order to stop people from voting. A dozen police officers were also reportedly wounded.
Turull told the AP the number of ballots counted does not include those confiscated by Spanish authorities.
Officers were repeatedly filmed physically removing would-be voters from outside makeshift polling stations.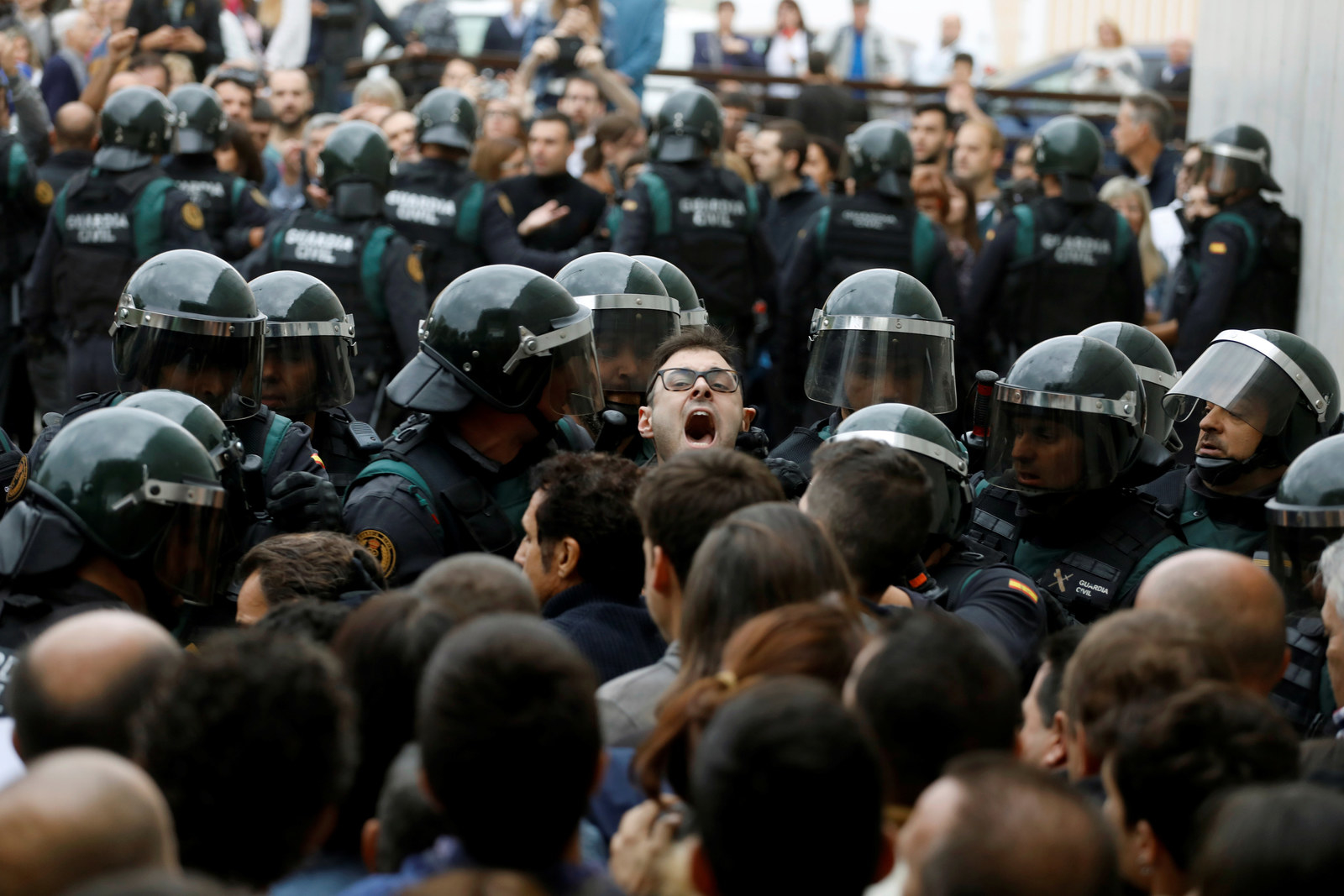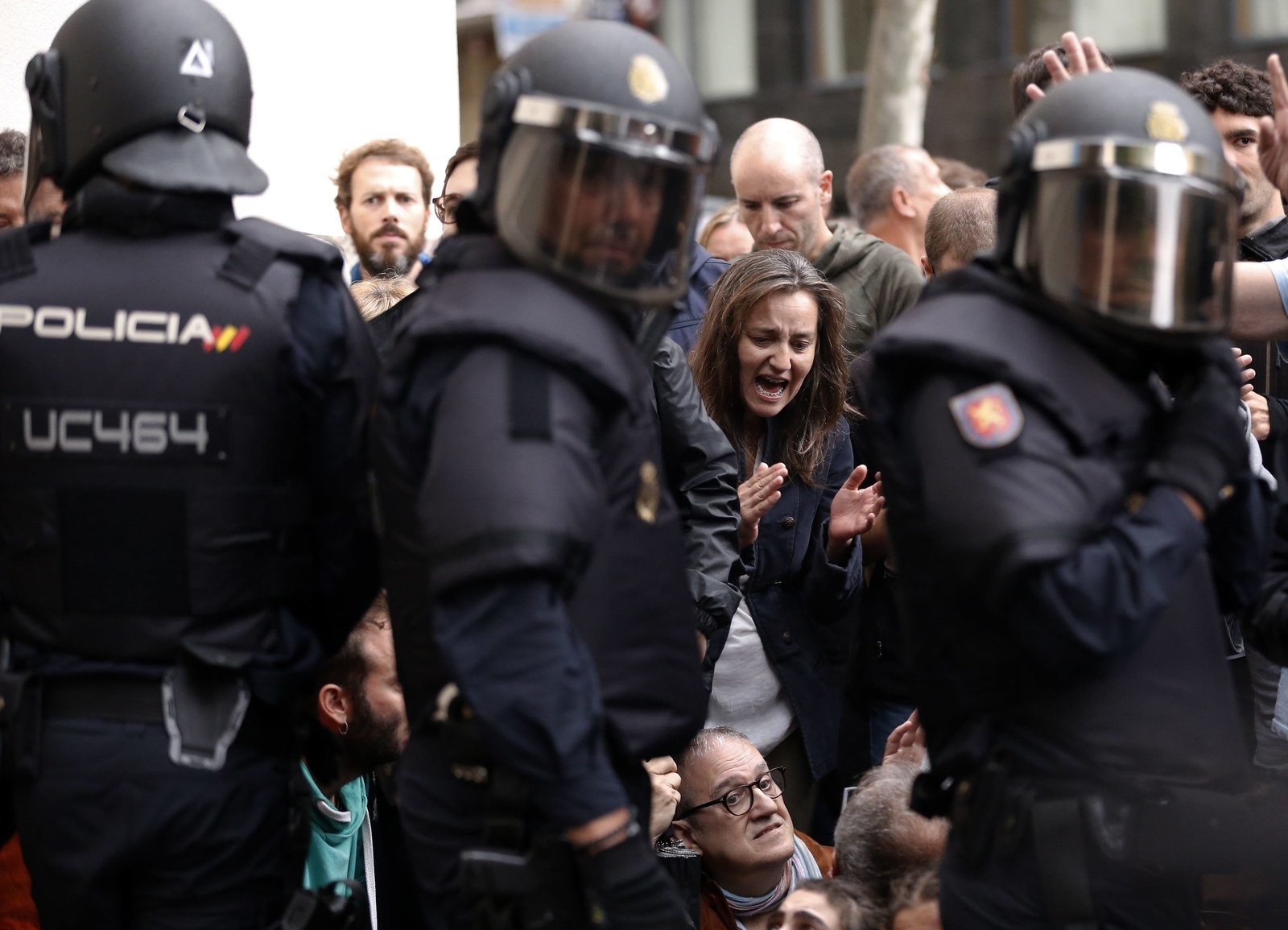 Videos circulating online, including one posted by the vice president of the region, appeared to show officers firing rubber bullets at protesters, near the Ramon Llull school in Barcelona.
And inside the polling stations, balaclava-clad officials were filmed confiscating the ballot boxes.
Speaking mid-morning, Catalan president Carles Puigdemont condemned Spain's "unjustified, irrational, and irresponsible" use of violence, and urged Madrid to stop, saying it would "forever" shame those behind it.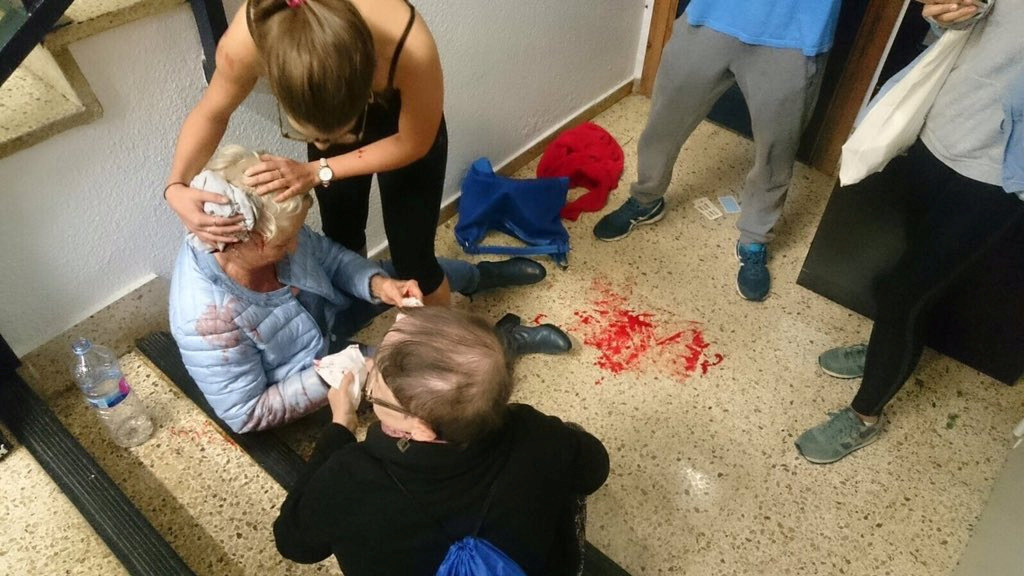 Barcelona's mayor, Ada Colau, called for the Spanish prime minister to stand down over the police response.
At a news conference Sunday evening, Spain's Prime Minister Mariano Rajoy said the events were the actions of "a mature, advanced, friendly, and tolerant democracy — but also a firm and determined one."
Some Catalans were able to cast their ballots – including the president and vice president of the region, Catalan News reported.
International leaders condemned the violence. Belgium's prime minister tweeted that he condemned all violence, as did Slovenia's leader.
The British opposition leade, Jeremy Corbyn, also called for an end to the clashes.
This is a developing news story. Please check back here for updates and follow @buzzfeednews on Twitter.