The Metropolitan police are investigating a spate of mysterious and gruesome cat deaths in and around south London.
South Norwood Animal Rescue and Liberty (SNARL), a local group that has been following the case since September, says scores of animals have been killed with pet owners fearful for the safety of their animals.
The pets, including two pet rabbits, were discovered mutilated and often missing limbs or tails. Some are alleged to have had their entrails removed by the so-called Croydon Cat-killer.
SNARL founders Tony Jenkins and Boudicca Rising, who say "upwards of 50 cats, rabbits and foxes" have been killed over a two-year period, told BuzzFeed News there was "a lot of fear" in the community.
"People are sickened and angry," Rising said. "They are frightened for their animals."
SNARL, which is urging cat-owners to keep their pets indoors, has been collecting bodies of animals it believes were killed and has crowdfunded £5,000 to perform nine autopsies so far on the animals in a bid to catch the killer. An "army" of volunteers have also taken to the streets of Croydon to leaflet and raise awareness.
A spokesperson for the Metropolitan police confirmed they were investigating seven deaths. "Police in Croydon are investigating a number of incidents relating to cat deaths in the local area," they told BuzzFeed News.

Rising told The Guardian: "We are also in daily contact with police, sometimes two, three times a day, as new information comes in. It took the police a little while, but once they realised what was going on, they've been fantastic."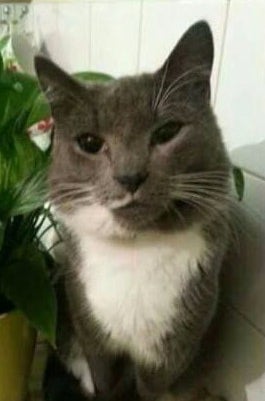 Amber Lewis, 32, whose cat Leo was found in Sutton in January, said it "hit her like a ton of bricks" when she found out what had happened.
"It's one thing to find your cat not here any more, and that's devastating, but to then get the word that yours has actually been murdered… I can't even explain it, it's awful," she told BuzzFeed News.
Lewis, whose cat had been a present for her youngest son, Liam, found the pet outside her flat with his tail removed and his "insides" visible.
"This person needs to be caught," she said. "It just doesn't make sense: Why would someone do this?"
Vikki Franklin, 22, a veterinarian nurse at Selsdon Vet Centre, Sutton, said her practice had seen a case brought in last year.
She told BuzzFeed News that while she did not see the animal, another nurse who worked on the case told her the body was in a bad state and had been decapitated. The animal was never formally identified as there was no microchip.
Franklin said: "It's really scary. I've got three cats, all young ones and pedigrees, and I'm not letting them out anymore."
Peta has offered a £5,000 reward for any information leading to the capture of the alleged killer. Celebrities including Caroline Flack, Dermot O'Leary, and actor Martin Clunes, who went to the school in the area, have also highlighted the case.
"I read with horror that some of the cats had been decapitated or dismembered – this is the stuff of nightmares", Clunes wrote in a PETA appeal directly to Met police commissioner Sir Bernard Hogan-Howe.
The RSPCA confirmed it is investigating and working with police.
"We have been passed some bodies of cats and a series of tests will be carried out by specialist vets and forensic experts to see if we can find out what caused these deaths," a spokesperson told BuzzFeed News.
Anyone with information is asked to ring the police on 101, the RSPCA on 0300 123 8018, or Crimestoppers anonymously. SNARL has also asked anyone who finds a cat in the area to call 07957 830 490.
Looks like there are no comments yet.
Be the first to comment!