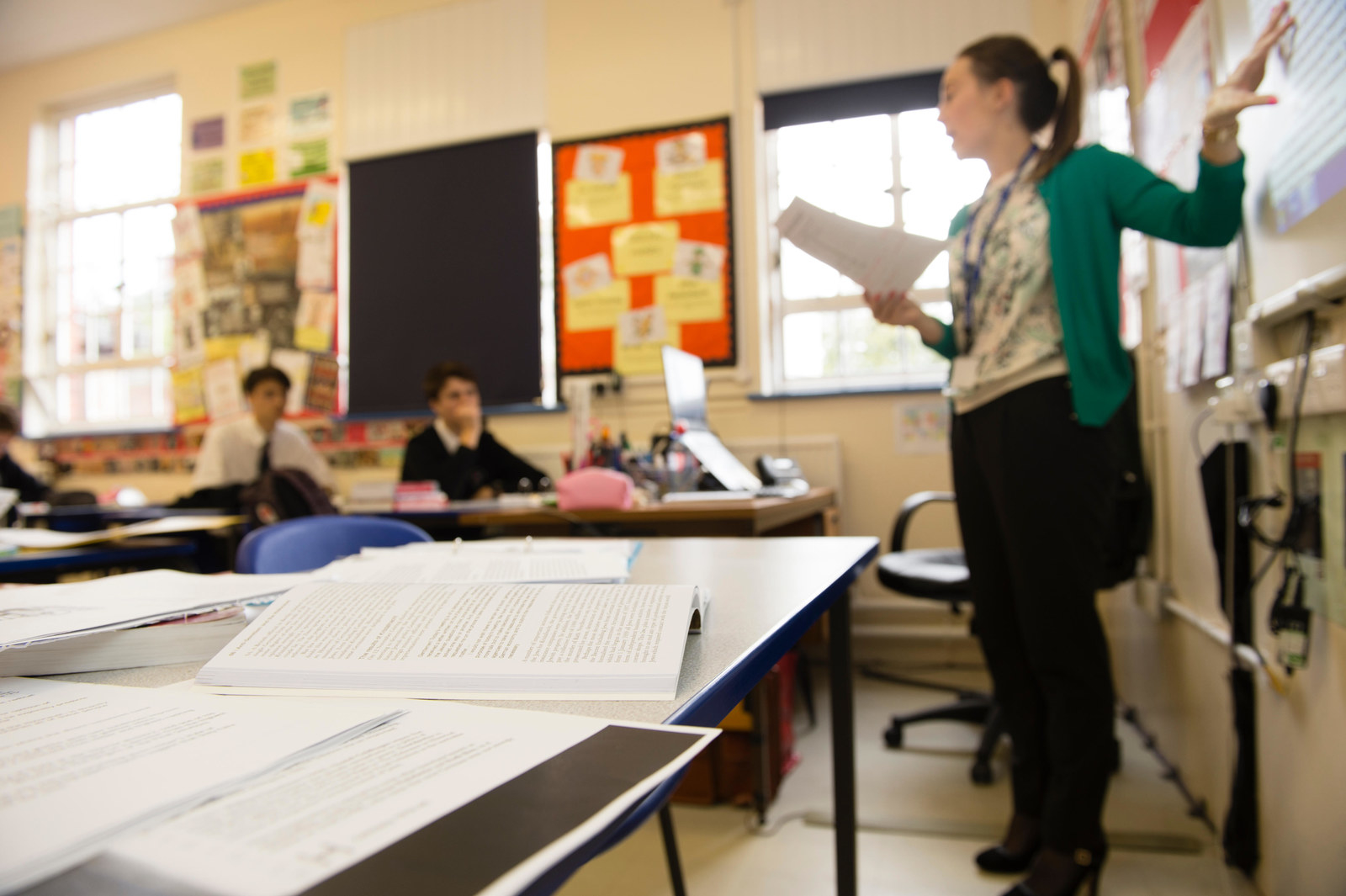 Pupils across England and Wales will be required to receive sex and relationship education (SRE), under new measures announced on Wednesday.
Education secretary Justine Greening made the announcement following a widespread campaign from parents, pressure groups, and MPs.

In a significant shift, all pupils at secondary schools will receive sex education, while pupils from the age of 4 will be taught about relationships. Previously, only secondary schools under local authority control were required to teach sex education – academies and faith schools, among others, were exempted.
The children and social work bill will be altered, Greening told parliament, and she intends to put the shift "on a statutory footing" from September 2019.
Pupils starting school will have lessons on relationships, broadly covering issues around consent, in a move that will please campaign groups who have said sexual harassment among children was a growing problem.
At an "age-appropriate" stage, pupils will be given lessons around sexting, online pornography, and sexual harassment.
However, parents will still have the right to withdraw their children from sex education.
"Schools will have flexibility over how they deliver these subjects, so they can develop an integrated approach that is sensitive to the needs of the local community; and, as now, faith schools will continue to be able to teach in accordance with the tenets of their faith," Greening also said, in a written statement.
The move follows sustained cross-party campaigning on the issue. Green party MP Caroline Lucas and Labour's Stella Creasy have both been vocal on the need for children to receive better sex and sexual health education.
Last year, the women and equalities committee published shocking findings that exposed the widespread sexual harassment faced by many young girls.
The Terrence Higgins Trust, which has campaigned strongly on the issue for years, welcomed Greening's announcement, but cautioned that any legislation needed to address long-neglected topics such as sexual health and LGBT relationships.

"Only then can we ensure that all young people – wherever they go to school, and whatever their sexuality – are empowered to make positive and informed decisions and to have healthy relationships, which they are ready for, and want," Ian Green, chief executive of the Terrence Higgins Trust, said in a statement.
Their call was echoed by other LGBT charities, who while praising the government's decision, cautioned progress would only be made if the sex education was truly inclusive.
"It's essential that LGBT young people are not left behind within a new, statutory approach to SRE, as they all too often are now," National AIDS Trust's (NAT) chief executive Deborah Gold said. "The guidance must empower and support schools to talk about same-sex relationships, gender identity and information on HIV and other STIs."

David Geary, Pride in London's head of political engagement, noted for the change in legislation to be effective, the government had to ensure LGBT pupils were actively included in the discussions around sexual health and relationships. Otherwise, he said, "stigma, self-doubt, confusion and bullying" would continue.
Laura Bates, founder of the Everyday Sexism Project, welcomed the decision. "Against a backdrop of often misogynistic online pornography, we hear again and again from young people who are confused about sex and sexual violence, with comments like 'rape is a compliment really' or 'it's not rape if she enjoys it' coming up in our discussions with young people in schools," she commented.
Bates said she was "delighted" that young people may now be able to get "the information they need to understand abuse, respect others, and navigate healthy relationships".
Rachel Krys, co-director of the End Violence Against Women (EVAW) coalition, said "establishing healthy attitudes to sex and relationships at a young age is one of the best ways to try to prevent abuse in the long term".
This was more important than ever, she continued in a written statement, because of the rapid spread of smart phones, social media and online porn.

Labour's shadow education secretary Angela Rayner MP welcomed the breakthrough but called on the government to ensure the initiative was properly funded.
"Good quality relationship and sex education in schools is key to the prevention of child abuse and violence in teenage relationships," she said. "It provides children with the knowledge, resilience and confidence they need to challenge exploitative relationships.
"Relationship and sex education is most effective when it sits as part of a whole-school approach embedding across the curriculum with well-trained staff. The government must now ensure schools have the resources to deliver this."
Looks like there are no comments yet.
Be the first to comment!