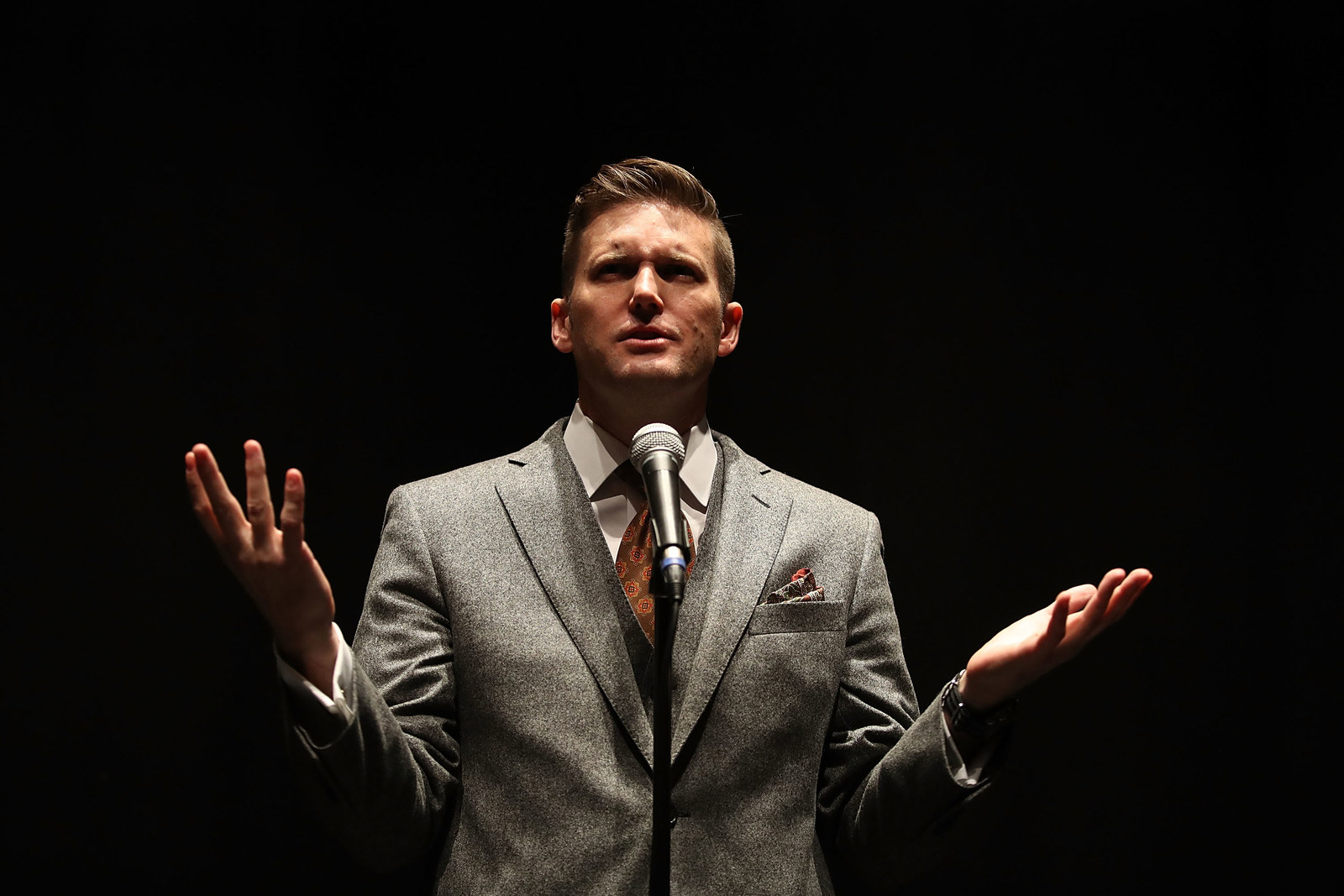 Polish authorities have placed white nationalist Richard Spencer on a list of "undesirables" who are not welcome in the country, BuzzFeed News understands.

The ban effectively extends to the entire Schengen area of 26 European countries, which includes most EU states.

Poland's Ministry of Foreign Affairs confirmed it had "made the appropriate request...to place Spencer on the list".
A government source in the country's Office for Foreigners, the department that handles such requests, told BuzzFeed News "that when they receive the request to put someone on the list they simply have to do it".
A spokesperson for the Ministry of Foreign Affairs explained in a statement to BuzzFeed News that its request "emphasized that Richard Spencer is the leader of the radical supremacist movement, which ideology is based on racist, anti-Semitic and xenophobic ideas.
"During his public appearances he referred to the slogans known from Nazi and anti-Semitic propaganda, which made the audience to start the gestures and shouts referring to the German Nazi tradition."
The spokesperson continued that allowing Spencer to air his views in the country would "undermine" Poland's international image, and break national laws protecting people against ethnic or racial hatred.
Spencer, who helped popularize the alt-right movement in the United States, told BuzzFeed News in October he was cancelling trips to Sweden and Poland.
He had been due to speak at an event organized by the right-wing political party Kongres Narodowo-Społeczny on Poland's Independence Day, on November 11.
This is not Spencer's first brush with being denied entry to a European nation. In 2014, Hungary, also part of the Schengen area, denied him entry when he attempted to participate in a conference.

A spokesperson at the Hungarian Ministry of Interior confirmed Spencer was "subject to a ban of entry and stay to Hungary, but the ban has already expired. The ban used to have a validity to the full Schengen zone."
BuzzFeed News understands the British Home Office, which handles immigration requests and is not part of the Schengen area, also has a ban in place for Spencer – although it predates the current situation.
Under the rules governing the Schengen area of 26 European countries, individuals entering in one country can then move more or less freely within the whole area. So effectively, a ban in one country extends to the whole area.

Still, should an individual be refused entry by one country, they are still in theory able to attempt to enter, or apply for a visa, through another – although their chances of success would decrease significantly as their name would appear on a database as having been banned elsewhere, say by Poland.
BuzzFeed News has contacted Spencer for comment.