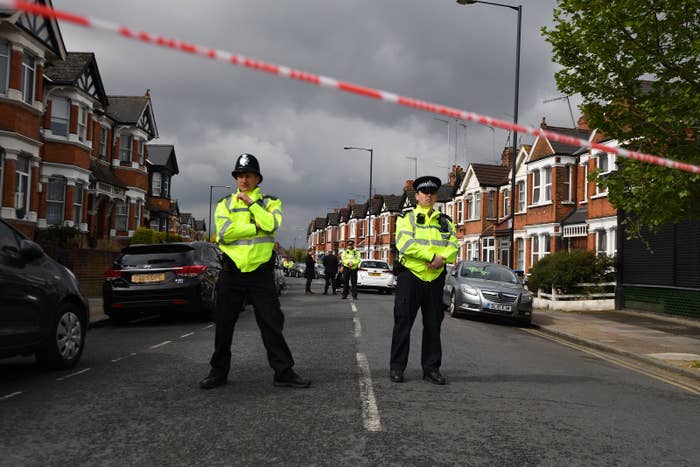 An armed police operation in north London on Thursday night in which a woman was shot by officers foiled an active terror plot, Scotland Yard's most senior counterterrorism officer has said.
Speaking to reporters on Friday morning, Deputy Assistant Commissioner Neil Basu, the senior national coordinator for counterterrorism policing, said armed officers had raided a property in Willesden that had been under observation.
"An armed entry was necessary due to the nature of the intelligence that we were dealing with, and involved armed officers firing CS into the address," Basu said.

During the raid, officers shot one woman in her twenties, who has not been named but, according to police, was a subject of the investigation. The woman, who remains in a serious but stable condition in hospital, has not been arrested as a result of her condition but remains under police guard, the Met said.

Four people were arrested on suspicion of the commission, preparation, and instigation of terrorist acts.
A 20-year-old man was detained by armed police officers near the property in Harlesden Road, while a 16-year-old boy and 20-year-old woman were arrested at around 7pm last night. They remain in custody at a south London police station. Shortly afterwards, officers arrested a 43-year-old woman in Kent.
The Met confirmed that two 28-year-olds – a man and a woman – were also arrested later when they returned to the property in Harlesden Road.
"Due to these arrests that have been made yesterday, in both cases I believe that we have contained the threats that they pose," Basu said on Friday.

Asked whether the raid had foiled an active plot, he replied: "Yes."
The arrests were not connected to yesterday's incident on Whitehall, when a 27-year-old man was detained by officers on suspicion of terrorism offences as part of another intelligence-led operation.

Video online purported to record the sound of five loud bangs as the Willesden raid took place and a number of heavily armed officers outside of a home.

Other video posted on social media yesterday seemingly showed other Willesden residents also having their bags searched.
Early this morning Harlesden Road remained cordoned off, with a visible police presence. Residents were being allowed back to their homes under police escort.

In a statement, the Met said the incident had been referred to the Independent Police Complaints Commission "as a matter of course", as well as the Met's Directorate of Professional Standards.