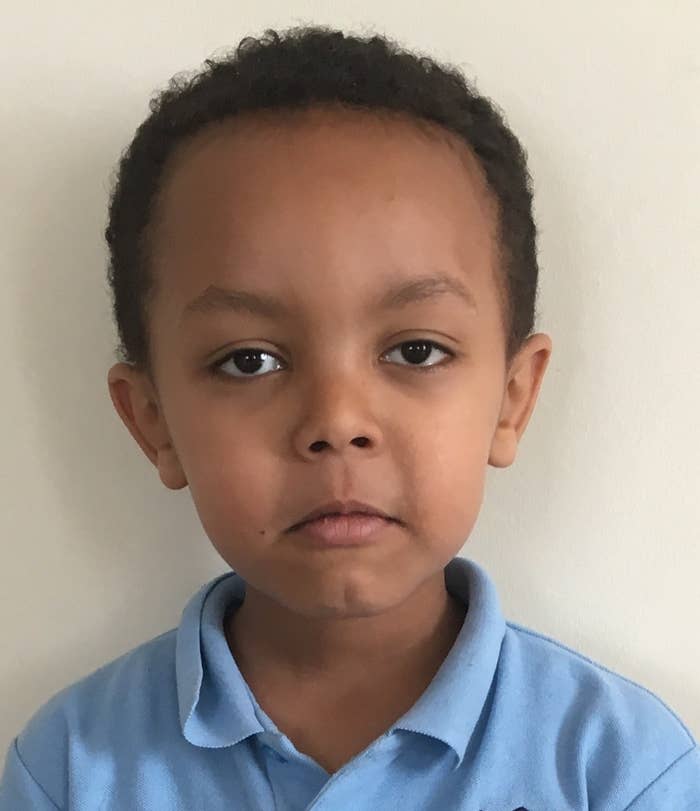 One of the youngest victims of the Grenfell Tower fire has been named as 5-year-old Isaac Paulous.
The Metropolitan police confirmed on Tuesday that Isaac's body was among those recovered.
In a statement, his family paid tribute to their "beloved son": "We will all miss our kind, energetic, generous little boy. He was such a good boy who was loved by his friends and family. We will miss him forever, but we know God is looking after him now and that he is safe in heaven."

The family have now asked for privacy as they come to terms with the news.
Isaac, who lived with his family on the 18th floor of the tower block, became separated from his mother as they fled the burning block on the night of 14 June, an inquest at Westminster coroner's court heard yesterday.
His body, which was recovered by firefighters on the 13th floor, had to be identified by his dental records.
The inquest, chaired by Westminster coroner Dr Fiona Wilcox, gave Isaac's preliminary cause of death as "inhalation of fire fumes", according to coroner's officer Eric Sword.
It comes as the total number of those believed dead or missing remains at 79. Eighteen individuals have been identified.