Older people are far more likely than people in their twenties to believe more action is necessary to ensure gender equality, according to new research.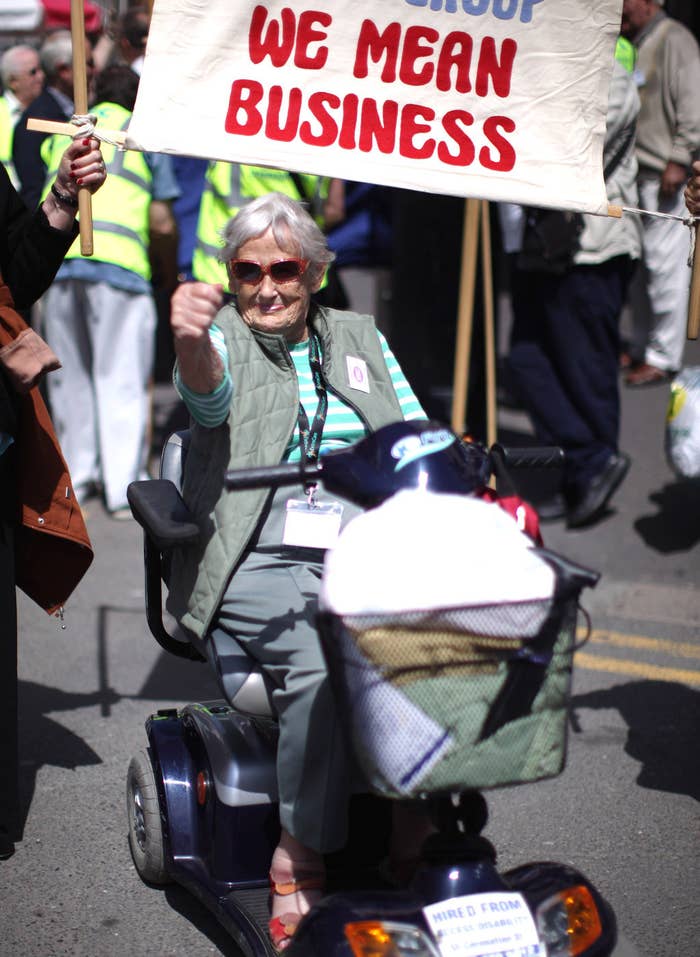 A Fawcett Society survey of more than 8,000 people found that almost 70% of over 65s believed "more needs to be done for men and women to be equal", but only 55% of those aged 25–34 agreed.
Jemima Olchawski, head of policy and insight at the Fawcett Society, admitted the results were "surprising".
"The results showed a polarised attitude among young people," she told BuzzFeed News. "While they were more likely to identify as feminist, they were also more likely to oppose feminism.
"People are talking about these ideas more and people have stronger opinions."
The Survation poll surveyed 8,165 people aged 18 and above around the UK in one of the largest online polls in years. The majority (62%) said they believe gender equality had not been achieved.
Men aged between 25–34 were almost twice as likely as men over 65 to believe women's equality had gone "too far" and twice as likely (10%) to oppose feminism than men overall (5%).
"Among the group where resistance was strongest, one of the things we considered is that is a group trying to establish themselves," Olchawski said, adding that older men, "perhaps as the result of greater life experience", tended to be "less concerned that they might lose out from gender equality".
But she stressed there were huge positives in the survey, notably that "39% of men think they would be better off under gender equality".