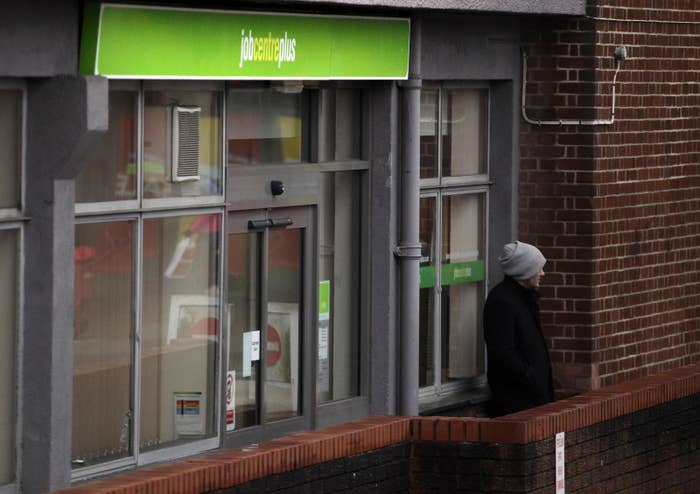 There is no evidence to support the government's programme of sanctioning people on benefits in order to push them back into work, the National Audit Office (NAO) said in a report today.
In the highly critical report, the NAO said the Department for Work and Pensions (DWP) had not adequately assessed the effect of sanctions on claimants and noted there had been a failure to determine whether sanctioning had saved money.
Unemployed people must meet certain requirements in order to receive welfare support, including jobseeker's allowance, employment and support allowance, universal credit, and income support. Should they fail to do so, the DWP – acting through local jobcentres – can sanction them. A single four-week sanction can cost as much as £300.
The report found of those receiving government assistance between 2010 and 2015, 24% had been sanctioned at least once.
One of those claimants, who was receiving job seeker's allowance (JSA) at the time, said his local jobcentre's first decision to sanction him for four weeks in 2013 pushed him to attempt suicide. He was later sanctioned twice more while on JSA.
"I tried to commit suicide. That's what happened to me, I ended up in a hospital bed for a couple of nights," the man, who wishes to remain anonymous, told BuzzFeed News.
The 43-year-old, who lives alone in Taunton, Somerset, described how he was sanctioned shortly before Christmas in 2013 after the jobcentre said that as a volunteer course he was attending was not "DWP recognised" he would be sanctioned for failing to adequately demonstrate he was looking for work or in training.
"After about a week I lost my electricity," he said. "The following week I ran out of food." He continued: "What they don't tell you about sanctions and not eating is that after a while you lose control of your bowels. That was a real problem because I wasn't able to clean myself. I ran out of toiletries, toilet paper, I couldn't clean sheets or anything like. Having diarrhoea, I couldn't keep control of myself.
"For people in my circumstance [living alone] sanctions are devastating because you do not have anyone to turn to to get the help.

"I lost everything at the time. I basically had a breakdown. Ever since then I have had to have therapy, I have been on tablets to manage depression."
He said he was unsurprised by the NAO's damning report, noting: "Benefit sanctions are devastating, and you have got to ask yourself, where is the duty of care?"
Turn2Us, a national charity that campaigns against poverty, told BuzzFeed News the often arbitrary nature of sanctioning was "simply unacceptable".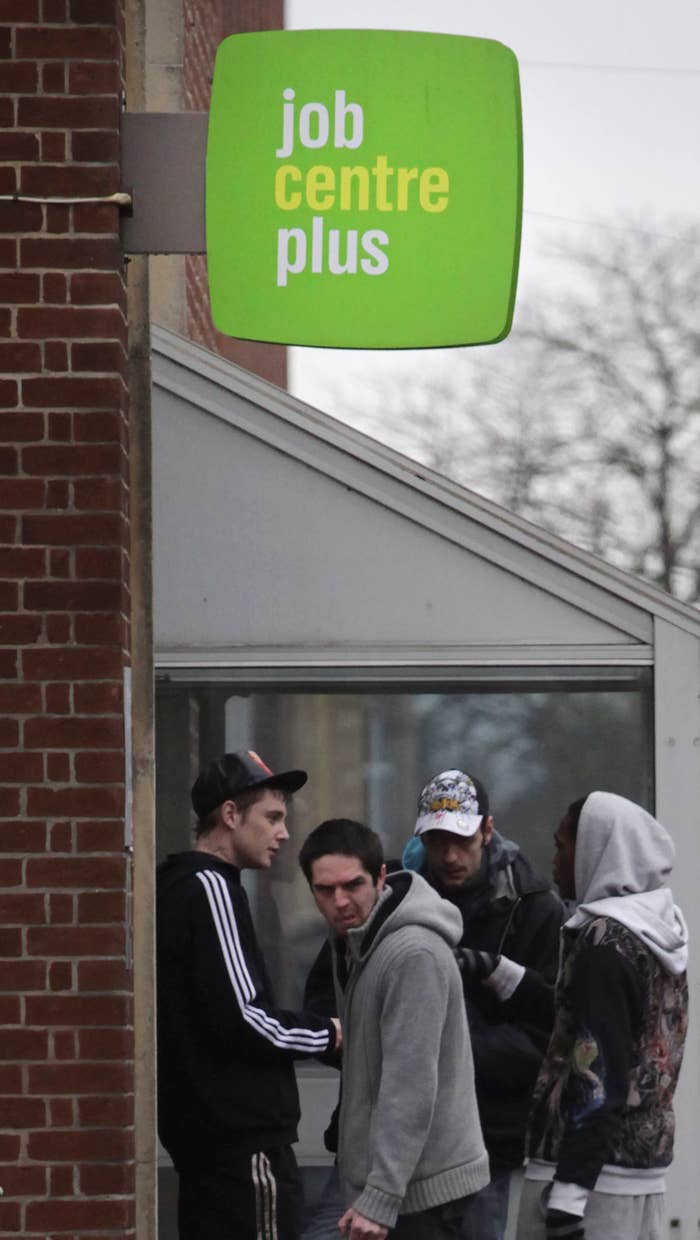 "With 26% of sanctions referred by providers overturned, and 11% referred by jobcentres, it is clear from this report that too many people are having the support that they rely on cut unfairly," a spokesperson said in a statement.
The spokesperson said the charity was frequently contacted by people who as a result of sanctions "cannot afford basic living costs such as food or heating".
Charlotte Hughes, 45, who has campaigned against sanctions for three years in Ashton-under-Lyne, Greater Manchester, said she had seen "countless suffering" as a result of the jobcentre's actions.
"I've seen people become homeless and living on the streets, claimants resorting to shoplifting to provide food for their children. We've spoken to claimants who have attempted to take their own lives, and unfortunately have been informed by the police of the sad deaths of people who succeeded in taking their own life."
"This system holds no respect for human life, no empathy given, and the right to a decent quality of life is ignored on a constant basis," she told BuzzFeed News.
"To take away a person's only means of survival is, in my eyes, criminal."
The NAO recommended the government introduce a "wide-ranging review of benefit sanctions". In the executive summary, the report notes: "Sanctions have costs, for people who receive them and for the government."
The NAO found that the DWP spends between £30 million and £50 million annually applying sanctions, in addition to roughly £200 million monitoring the conditions it sets for claimants. But the department withheld £132 million from claimants due to sanctions in 2015.
Debbie Abrahams, Labour's shadow work and pensions secretary, said the report was yet more evidence of the "punitive" nature of the DWP's welfare programme, and added the government "has no idea about the true cost of the sanctions regime".

"The NAO makes clear that sanctions have costs," Abrahams said in a statement to BuzzFeed News. "The huge scale of delays in universal credit sanction decisions is more evidence of the government's chaotic roll-out of their failing flagship programme."
Abrahams also called on the government to urgently look at the sanctioning programme, especially as more claimants are moved on to universal credit.
A spokesperson for the DWP defended the measure. "Sanctions are an important part of our benefits system," they said in a statement to BuzzFeed News. "This report fails to recognise the improvements we have made to sanctions, particularly to help those who are vulnerable.

"The number of sanctions has fallen, and they are only ever used as a last resort after people fail to do what is asked of them in return for benefits. We will consider the recommendations, and respond fully in due course."