A man has died in hospital the day after a huge fire broke out at a nightclub in Greenwich, London.
At least 100 firefighters and 15 engines were sent to Tunnel Avenue to deal with the blaze on Monday morning.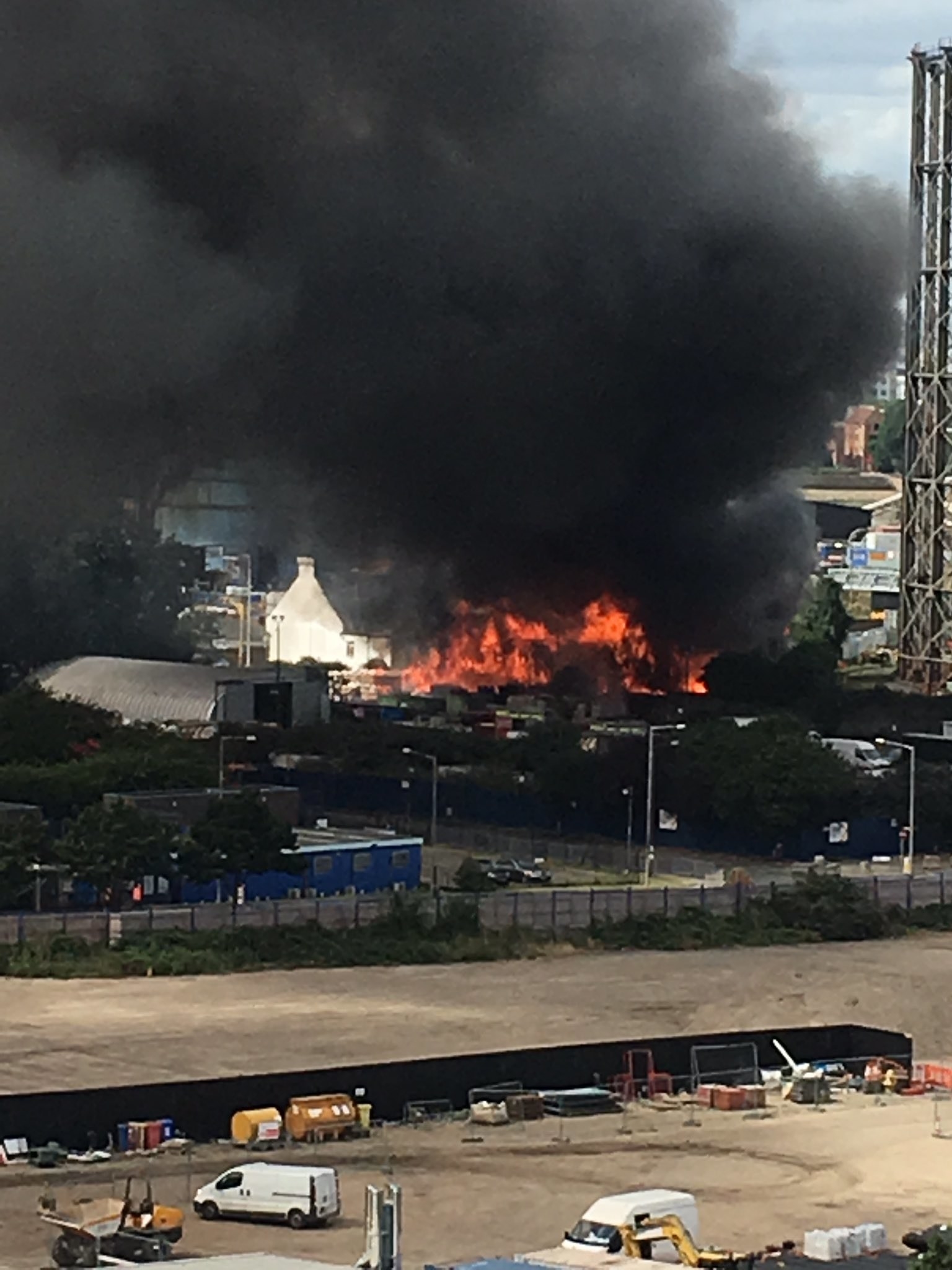 The 28-year-old man, who was rescued from the nightclub, died on Tuesday after being airlifted to a London hospital, the London fire brigade (LFB) said on Wednesday.
Mark Hazelton, LFB group manager, who was at the scene of the fire, said his force's thoughts were with the man's family.
"This was a large, rapidly developing fire which presented serious challenges for our crews involving cylinders and unseen fire spread," he said.
"The nightclub was also declared unsafe for our firefighters to enter so they had to fight the fire from outside the building. It was a protracted incident and our crews worked incredibly hard over a long period of time to bring it to a close."
Police initially arrested 14 men on suspicion of arson, but all 14 were subsequently de-arrested. Greenwich CID and the LFB are investigating.
A spokesperson for the LFB told BuzzFeed News on Monday the cause of the fire was unknown, but said they had received more than 50 calls about it.
The brigade tweeted on Monday that "gas cylinders were involved" and that a safety perimeter had been established around the fire, affecting the ground and first floor of nightclub Studio 338. An entire industrial warehouse also caught light, with roughly 40 pallets of paper on fire from an affected scrap paper recycling plant.
Studio 338 manager Ahmad Kakar said the club was open on Sunday night and that the fire is thought to have started after it closed. He told BuzzFeed News: "I was sleeping and got a call from one of the other managers. I'm totally shocked by it."
Fire engines from East Greenwich, Greenwich, Plumstead, Eltham, Deptford, Lewisham, Poplar, Whitechapel, and Bethnal Green were called to the nightclub.
Two officers from the London ambulance service also attended, including officers from HART (the city's Hazardous Area Response Team) who are deployed into hostile environments – such as industrial accidents.
The massive plumes of smoke caused travel disruption in the capital. London Transport News tweeted that Millennium Way and Broad Street had been shut due to smoke across the dual carriageway.
Dramatic pictures on social media showed the plumes of smoke.