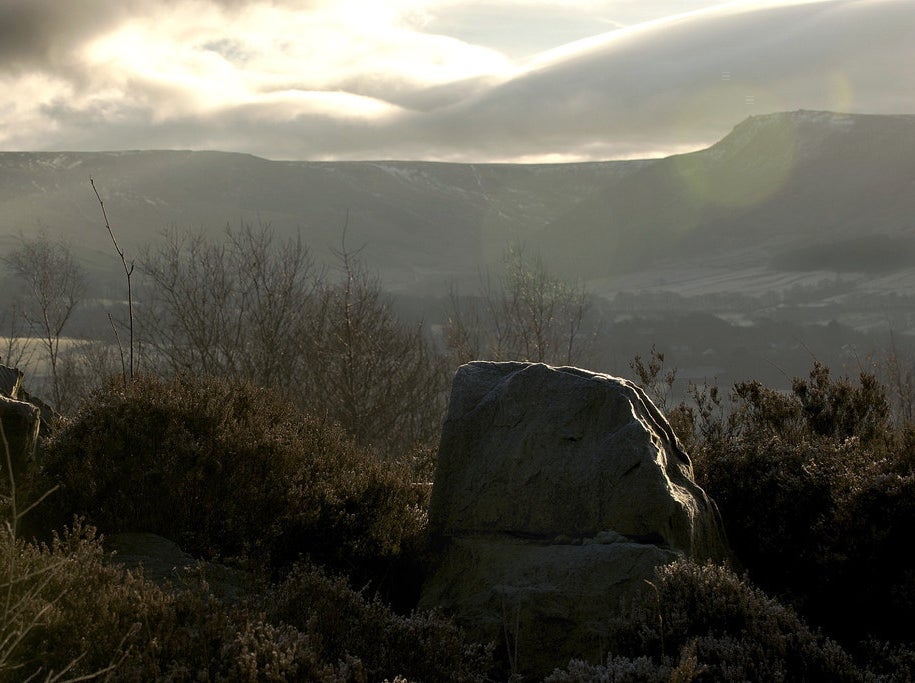 A pensioner found dead near a Peak District beauty spot had traces of rat poison in his system when he died, a second autopsy report has revealed.
The report is the latest twist in the mystery surrounding the still-unknown man's death after he was found near the summit of Indian's Head in December last year.
A spokesperson for Greater Manchester police told BuzzFeed News the "cause of death is provisionally strychnine poisoning pending confirmation by coroner at inquest".
Strychnine, a white powder that can be taken orally, injected, or inhaled, is an pesticide used to kill rats.
The spokesperson said the second autopsy's toxicology report also confirmed the medicine reserpine was also present in the man's blood.
Detective Sergeant John Coleman said strychnine was "illegal" in the UK. "There is no antidote," he told The Sun. "There are still many more questions than answers with this case."
The well-dressed pensioner, who is believed to have been aged between 65 and 75, was found by a cyclist near the summit of Indian's Head, a 450-metre peak near the scenic Dove Stone reservoir, on 11 December 2015.
The discovery sparked an international manhunt as detectives sought to identify the man, who was found lying face down, arms by his side, with three train tickets – including a return to London – and £130 in £10 notes on his person.
Officers also discovered an empty pill bottle labelled in Arabic that is believed to have contained thyroxine sodium, used to treat an underactive thyroid condition. The substance is not available over the counter in this country.
CCTV footage of the unidentified man buying a one-way ticket from Ealing Broadway, London, to Euston on 11 December, was released by police in January as part of their appeal.
But detectives remain stumped as to why the man travelled more than 200 miles before dying.

One theory suggested he was Stephen Evans, a survivor of a plane crash in 1949. However, this was ruled out after Evans was found alive and well in Southampton.
Another scotched suggestion was that the man was Hugh Toner, who discharged himself from a hospital in County Armagh on 7 February 1994. But DNA from Toner's son did not match.