Welcome to Bath, a beautiful and historic English city.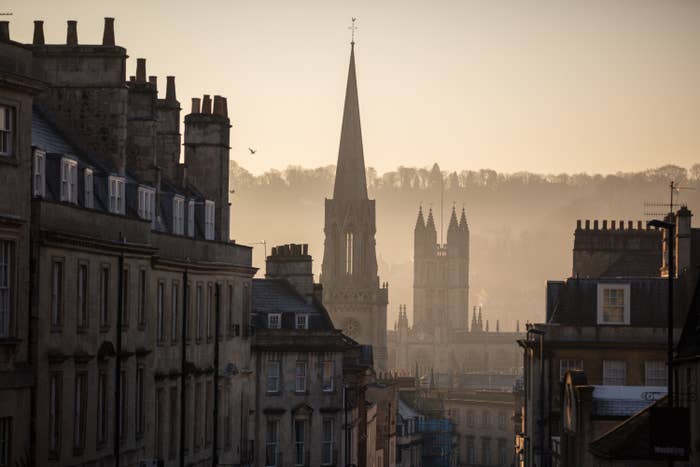 Unfortunately for hundreds of residents there, the historic nature of their home city got a little bit...close last night.
Builders working in the former playground of the junior part of Royal High School, in the suburb of Lansdown, discovered a 500lb undetonated shell from World War II on Thursday. The bomb was just a metre beneath the tarmac's surface, according to the Bath Chronicle. The grounds of the school had not been in use for years.

Somerset and Avon police, working with the explosive ordnance disposal (EOD) team, attended the scene at 4:40pm. Roughly 1,000 homes have been evacuated and many residents spent the night at the nearby Bath Racecourse.
The 300-metre exclusion zone remains in place, and officers have warned residents they will be unable to return to their homes within the perimeter for 48 hours.

"The EOD are working as quickly as they can to remove the device and we will provide regular updates on their progress," a spokesperson told BuzzFeed News.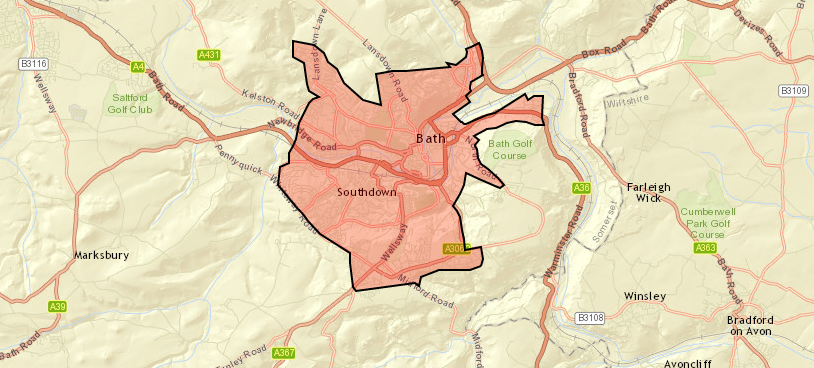 They added: "We also appreciate the anxiety many in the local community may feel following the discovery of the device and the time required to remove it but we would urge people not to be alarmed."
The first images of the bomb, which weighs 227kg and measures 1.42 metres by 0.4 metres, were released by Somerset and Avon police on Friday morning.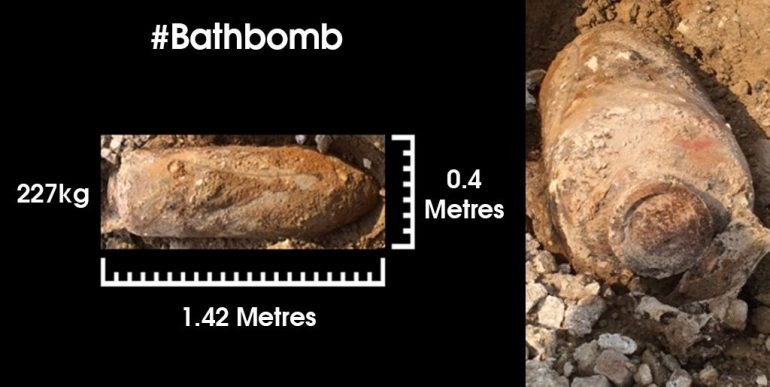 A number of residents have stayed within the cordoned-off area. One local resident, who lives roughly 150 metres from where the bomb was discovered, told the BBC they would be staying put. "To be fair the bomb's been there for 70 years," he said.

"I've lived long enough with that bomb next to me and if it was going to go off, it would have gone off by now."
Authorities are shipping in 250 tonnes of sand to surround the unexploded device, which will then be removed with a police escort and detonated in a safe location.

Meanwhile, Royal High School said it was working with the authorities to ensure pupils scheduled to take exams were still able to do so.

Not that everyone was thrilled about this.
St Andrew's, St Stephen's, and Weston All Saints schools have all closed but are expected to reopen on Monday.
Lansdown Road remains closed, along with 20 other roads, and heavy travel disruption in the city is expected this morning. A Bath and East Somerset council spokesperson asked people to only visit the city if vital.