Remember that severed foot found in a park in Bath, Somerset, a few months ago?
Dog walkers discovered the foot on 19 February.
Simon Clarke and Nicky Jefferies were walking their dogs when Jefferies' cocker spaniel, Ollie, found the partially decayed foot at around 8am.
"We all had a look at it and it was indeed a foot," Clarke told the Bath Chronicle.
"It was lying on the grass, severed about four inches above the ankle. It looks like quite an old foot and it might have been unearthed."
A police investigation was launched.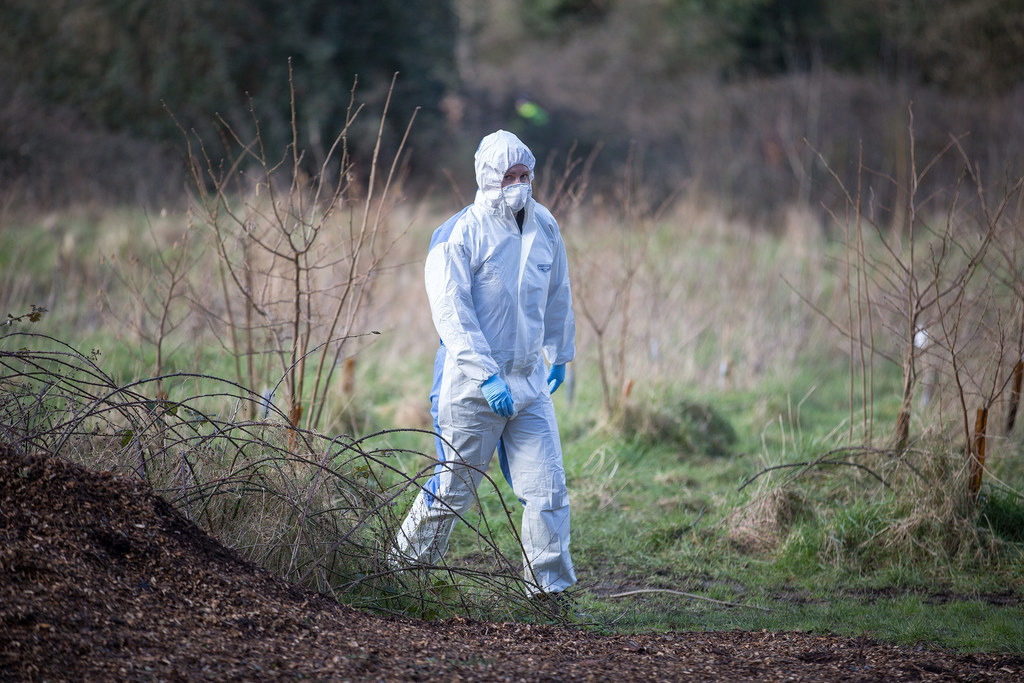 Somerset and Avon police now believe no crime has been committed, but are still none the wiser as to how exactly the foot came to be in a muddy Bath park.
The foot is definitely human, and is believed to have come from someone in their twenties. A number of forensic examinations were unable to extract any DNA.
Dr Heather Bonney, a forensic anthropologist at the Natural History Museum in London, suggested to the BBC that the foot may have been preserved in something like formaldehyde, causing the DNA to corrode.
She said the appearance of the foot was "entirely consistent with being either a medical, anatomical, or museum specimen".
A Home Office pathologist added that the severed limb "didn't appear to be fresh but neither did it appear to be rotten".
Other experts agree.
Dr John Troyer, of Bath University's Centre for Death and and Society, said the owner may have not known how to dispose of it properly.
Local police said they will continue to investigate any new information.
Detective Inspector Paul Catton said: "We have carried out an extensive investigation into the foot and we have exhausted all active lines of enquiry pending any new information.
"We are satisfied that no crime has been committed and that the foot is more than likely an exhibit from a medical or educational establishment."
"The public really want answers and I want answers," he told the BBC.
Catton appealed to local medical centres to contact the police if they had misplaced any limbs recently: "I'll be asking them if they've cleared out any cellars recently, that kind of thing."
Looks like there are no comments yet.
Be the first to comment!