Highly Educated Refugees Are Taking Lower-Paid Jobs To Survive, Report Finds
"I don't have any money to make ends meet. I'm desperate. I don't want benefits. I would rather do full-time work, [but] why can I not get through to people?"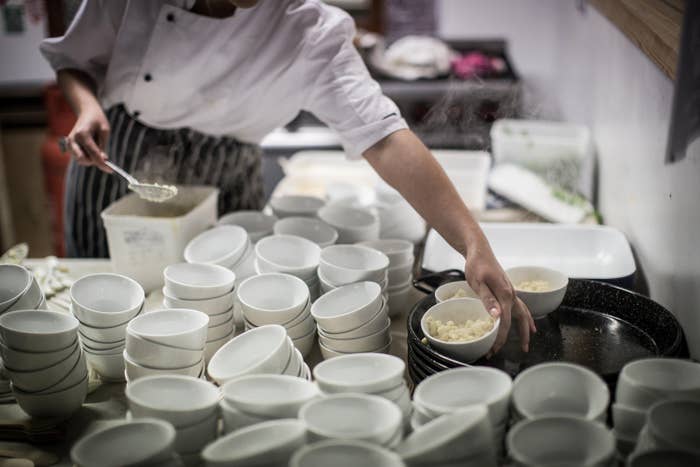 Migrants and refugees are being stymied in the search for jobs because of racism and discrimination, leading them to take much lower-paid work than they are qualified for, a new report has found.
The European Network Against Racism report, which examined the labour market across Europe, found that barriers to a job meant many refugees ended up either unemployed or working jobs for which they were vastly overqualified.
"There can be a mismatch between migrants' education levels and the skills level required for the jobs they are employed in," an ENAR spokesperson told BuzzFeed News, adding that it had the effect of "keeping them in specific low-paid sectors and precarious forms of employment – including domestic work, caregiving, agriculture, construction and prostitution."
ENAR's report pointed out that while a number of initiatives across Europe highlighted the need for refugees and migrants to learn their host country's language, this did not translate into job opportunities.
"Migrants have the impression that their language proficiency will never be accepted as 'good enough' or it is just used as an excuse by employers to refuse migrants access to white collar jobs," an ENAR spokesperson said.
Transitions, a London-based organisation that finds refugees suitable employment, said 25% of its current clients had at least five years' professional experience and had requalified with a UK master's.
Despite this, the organisation said the majority of refugees coming to the UK fall into the lower end of the job market. "These are mostly jobs that they aren't ideally looking for that take them away from their higher level skills, previous experience and aspirations," Sheila Heard, Transitions managing director, told BuzzFeed News.
"It is often driven by pressure from Jobcentre Plus to find any job as soon as possible and the related and very real fear of sanctions. This pressure is applied to refugee doctors, academics, engineers, without reference to the very real barriers that they face to re-starting their interrupted careers."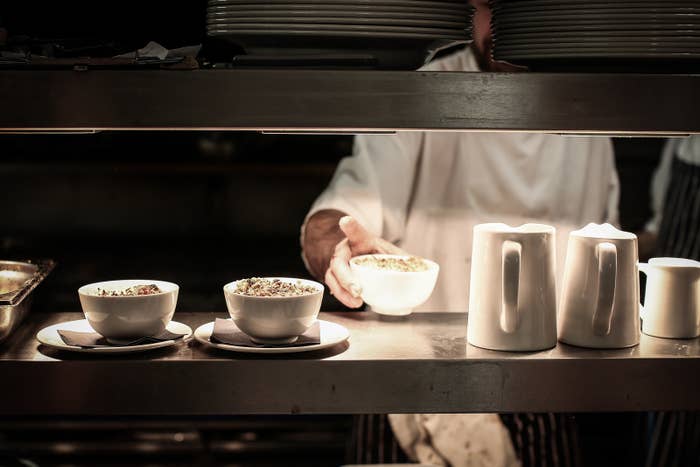 The ENAR report notes that while the liberal conception of immigration emphasises the importance of education and integration, the reality is that "educational achievements and qualifications are not sufficient to override discrimination based on ethnicity and race".
Hiba Ahmed, 30, came to the UK as a refugee from Pakistan in 2014. She has an undergraduate degree from the prestigious Lahore University, holds a British master's degree in international relations, and speaks three languages.
"It has been hellishly disappointing," she told BuzzFeed News. Ahmed said she had applied for "countless" jobs over the past two years, from humanitarian sector work to stacking shelves – all with no success.
She started off by applying in the humanitarian sector, hoping to build on her extensive experience, but got nothing. "The last job I applied for was for a sales assistant in Accessorize," she said. "I was lucky enough to get an interview but then I never heard from them. Perhaps I'm too old, perhaps... I don't know."
"I have applied for every job that I can find," she said, "I haven't heard from any of them."
"I don't want to go on a rant about the system," she said, "but I don't have any money to make ends meet. I'm desperate. I don't want benefits. I would rather do full-time work, [but] why can I not get through to people?"
"Trust me, I have tried everything. I've tried all sorts of jobs," she said, "from sales assistants to anything."
"My name, my colour, or just the fact I'm a refugee, is an additional stereotype you're fighting against," she said. "It's very unfortunate that you're losing a big chunk of very qualified people. It seems very counterproductive."
Bini Araia, founder of Investing in People and Communities, said he knew of countless stories like Hiba's of people who are unable to get into the work they qualify for.

"There are hundreds of people that I know of who are doing petty jobs, unfortunately, with regards to their high skills," he told BuzzFeed News.
Araia, who came to the UK himself 15 years ago from Eritrea, recently met another refugee who had been resettled in Middlesborough. "He was a senior civil engineer in his country," he said, "but he was washing dishes in the Italian restaurant."
Araia said many wanted to be in more suitable work, but there was no investment in the area to update their skills, or transfer them them into recognisable qualifications – an issue recognised in an upcoming report by the William Wilberforce Society. The report found it is often not a lack of a refugees qualifications but instead a systemic failure to recognise the qualifications newly arrived workers possessed.
Karen Wilkinson-Bell, chair of Investing in People and Communities in Teeside, also said this was a problem their organisation faces repeatedly.
Wilkinson-Bell told BuzzFeed News she knew of a doctor who was "delivering pizzas" because he was unable to get suitable work. "There are teachers, civil engineers, who are washing pots in a restaurant," she said.
She said there had been a "climate of barbed-wire fences" that had grown in the past few years, amid a growing anti-refugee sentiment in parts of society.
"We make it as difficult as possible," she said. "The level of expertise in some of our newly arrived refugees is quite astonishing," she continued. "It is a waste not just of human talent but also societal talent. We are missing a trick."