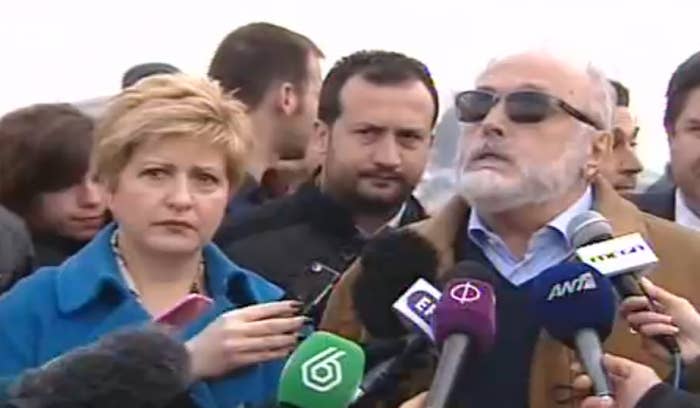 A Greek minister has compared a refugee camp in Macedonia to the notorious Nazi concentration camp Dachau - hours before EU leaders struck a deal with Turkey to return thousands of refugees in Europe.

Panagiotis Kouroublis, Greece's interior minister, told a Greek television station Idomeni camp was a "modern Dachau".
His remarks came just before as EU leaders struck a deal with Turkish representatives to move thousands of migrants from Greece and transport them back to Turkey.
The proposal has been condemned by charities and NGOs on the ground in Greece near the Macedonian border, the latest flashpoint in a rumbling crisis that has seen more than 1.2 million people arrive in Europe last year.
Amnesty International said promises to protect refugees' rights in Turkey "appear suspiciously like sugar-coating the cyanide pill that refugee protection in Europe has just been forced to swallow".
John Dalhuisen, Amnesty International's director for Europe and Central Asia, described the deal as "double-speak" and emblematic of the EU's "dogged determination to turn back on a global refugee crisis".
Prior to the agreement, Kouroublis - speaking from the camp - promised to boost policing and medical supplies.
"I don't hesitate to say that here, it is a modern Dachau," he said.
"When someone comes here they suffer several blows to the stomach from what they see and what they [the refugees] describe," he told reporters.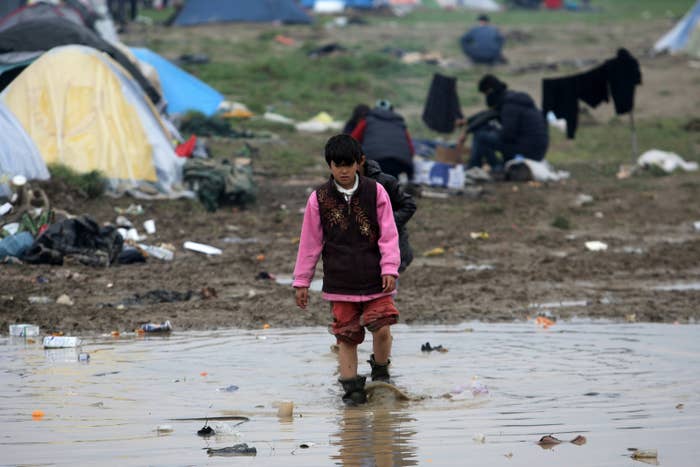 Authorities have estimated as many as 12,000 people are camped in increasingly squalid conditions, originally intended for just 2,500, with only a fraction able to use the UN-provided tents equipped with 100-odd bunks each.
NGOs on the ground report they have seen cases of respiratory disease and pneumonia.
Medicins Sans Frontieres (MSF, or Doctors Without Borders), Doctors of the World and German medical charity Search and Rescue are all deploying mobile clinics to the camp.
Natalie Robert, refugees and migration adviser for MSF, told BuzzFeed News conditions in the camp were "deplorable".

"It's shocking that today people are 'living' in camps across Europe which have some of the worst conditions we've ever seen in all of our humanitarian work."

Her comments were supported by Maritina Papamitrou, project coordinator at Doctors of the World Greece, who said while not a concentration camp, conditions near the village of Idomeni were "truly abysmal".
"Thousands of families are out in the rain in damp summer tents surrounded by little more than mud and smoke," she told BuzzFeed News.

"When you walk into the camp for the first time all you can hear is children coughing and crying," she said. "Experienced doctors who've been to disaster zones around the world have said it's the worst thing they've seen. No one who visits the camp is ever the same again."