So Toblerone has changed its design from this:

To this: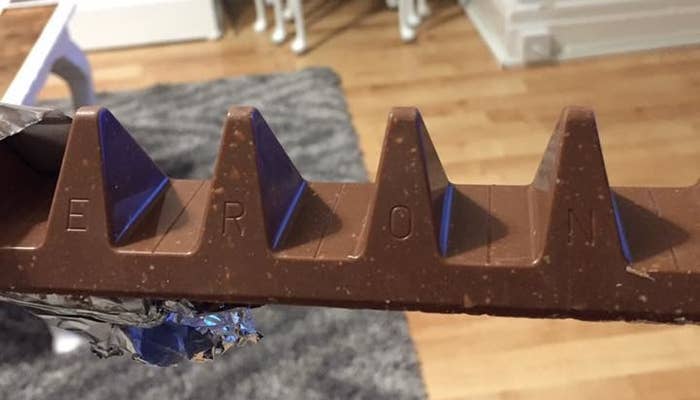 And reaction to the new look has not exactly been calm.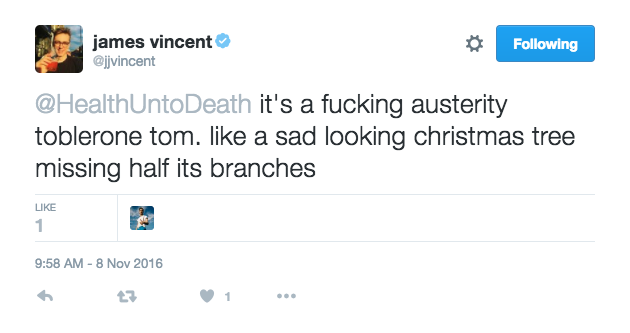 The company made the announcement on its Facebook page on 15 October.
Mondelez International, the US-based company that recently acquired Toblerone, said the weight of the 400g and 170g bars would be reduced to 360g and 150g respectively to cut costs.
A spokesperson told BuzzFeed News the delay between the announcement and the reaction was because of the time it took for the new-look chocolate bar to appear on shop shelves.
The spokesperson denied the change had anything to do with Brexit.
But, in a statement, they added that "unfortunately we are experiencing higher costs for numerous ingredients" and in order to keep the product on the shelves the company has "had to reduce the weight" of the bars.
The new 150g bar is sold only in the UK, the spokesperson confirmed.
Toblerone's statement has not prevented people from making the usual jokes.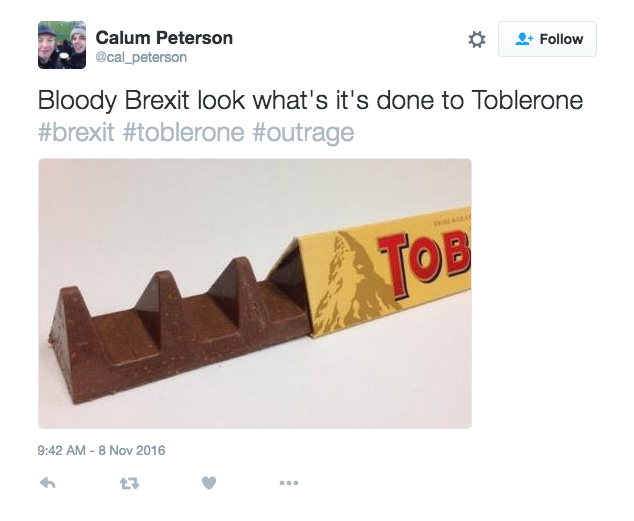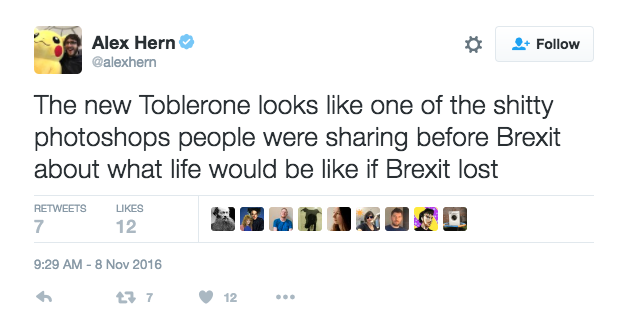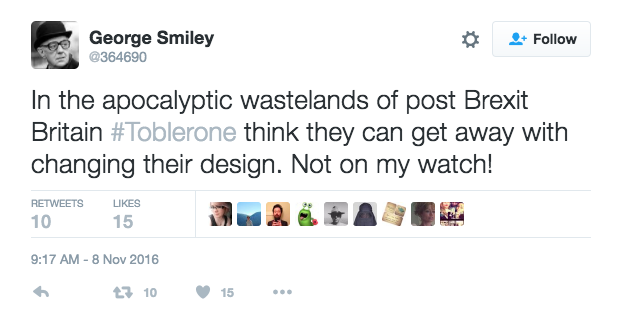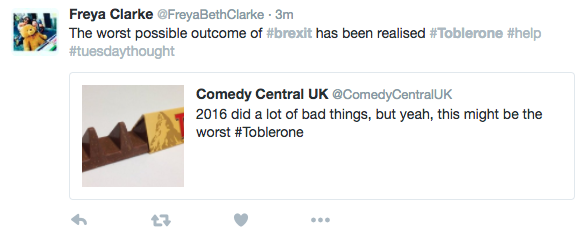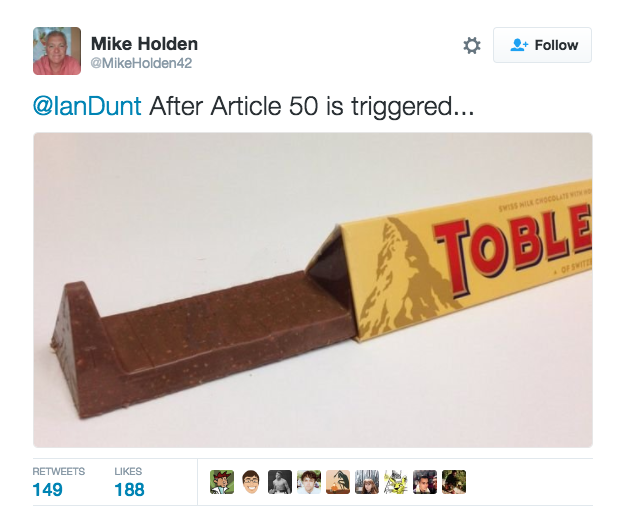 Basically, people are pissed off. And upset.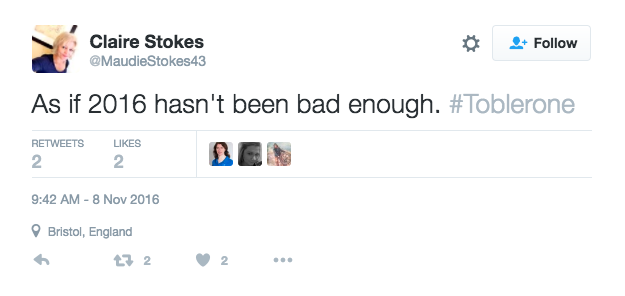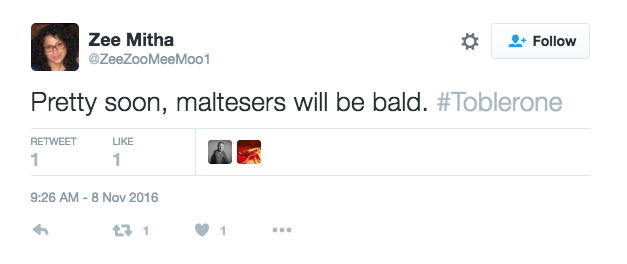 And although there were other things happening in the world, Britons demonstrated their priorities.