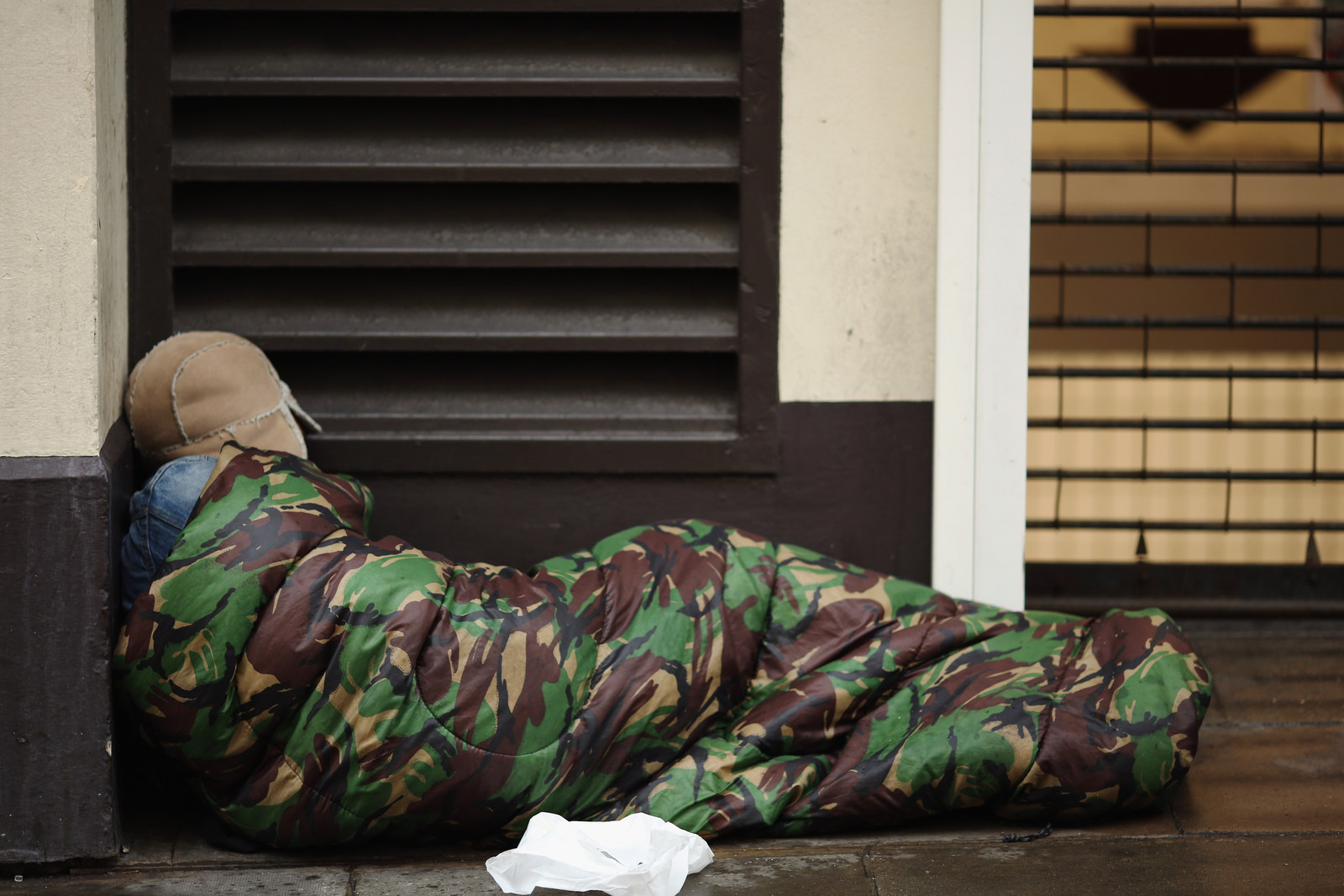 A homeless man in Brighton suffered burns to his feet and legs after his sleeping bag was set on fire in the middle of the night.

It is believed the 39-year-old man, who has not been named, ran away from where he was sleeping in the town centre after realising the cardboard he slept on and part of his sleeping bag were on fire.
The victim, who was sleeping rough outside the Cotswold Outdoor shop in Western Street, was attacked at around 2am on Tuesday morning.
He rang South East Ambulance service at around 3am and was taken to the nearby Sussex County Hospital where he was treated for his injuries.

Andy Winter, chief executive of charity Brighton Housing Trust, said the incident was the latest in a long line of attacks against people sleeping rough in the seaside town.
"It is an appalling, appalling situation," he told BuzzFeed News. "If he couldn't have gotten out of his sleeping bag in time, he could have died."
He added: "It is mindless, absolutely mindless, and it is so distressing and so shocking that people can be so inhumane to someone that has no protection."
Winter, who has worked for the charity for 31 years, described the homelessness situation in Brighton as "dire and getting worse".

Recent snapshot figures from the Department of Communities and Local Government showed that Brighton and Hove had among the highest number of rough sleepers for local authorities nationally.

Sussex police officer James Meanwell said in a statement that officers are appealing for witnesses. "This was a nasty assault on a homeless man while he was sleeping," he said.
He urged anyone with information to contact police by emailing 101@sussex.pnn.police.uk or phoning 101 and quoting serial 68 of 07/03.