Aerial surveys of the Great Barrier Reef have confirmed scientists' fears that a severe wave of coral bleaching has struck the reef for a second year in a row.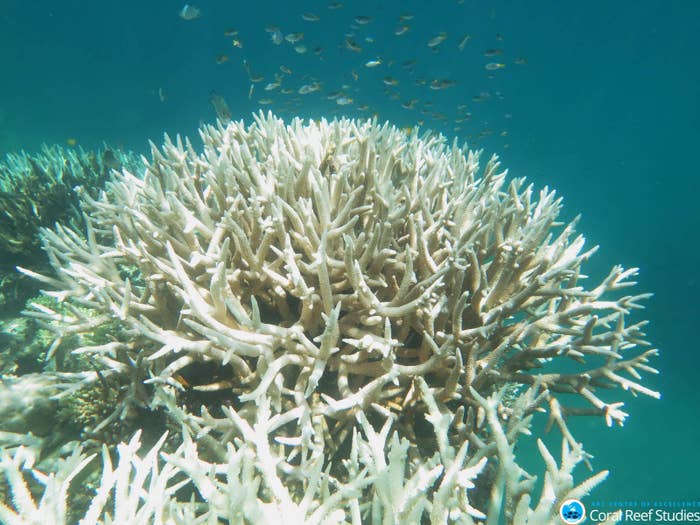 Following 2016's unprecedented bleaching event in the northern third of the reef, bleaching has now struck in the reef's middle section, meaning two-thirds of the world's largest living structure have been affected.

The bleaching, which is caused when high water temperatures force corals to expel photosynthetic algae called zooxanthellae, turning the coral white, now affects a 1,500km (900-mile) stretch of the reef.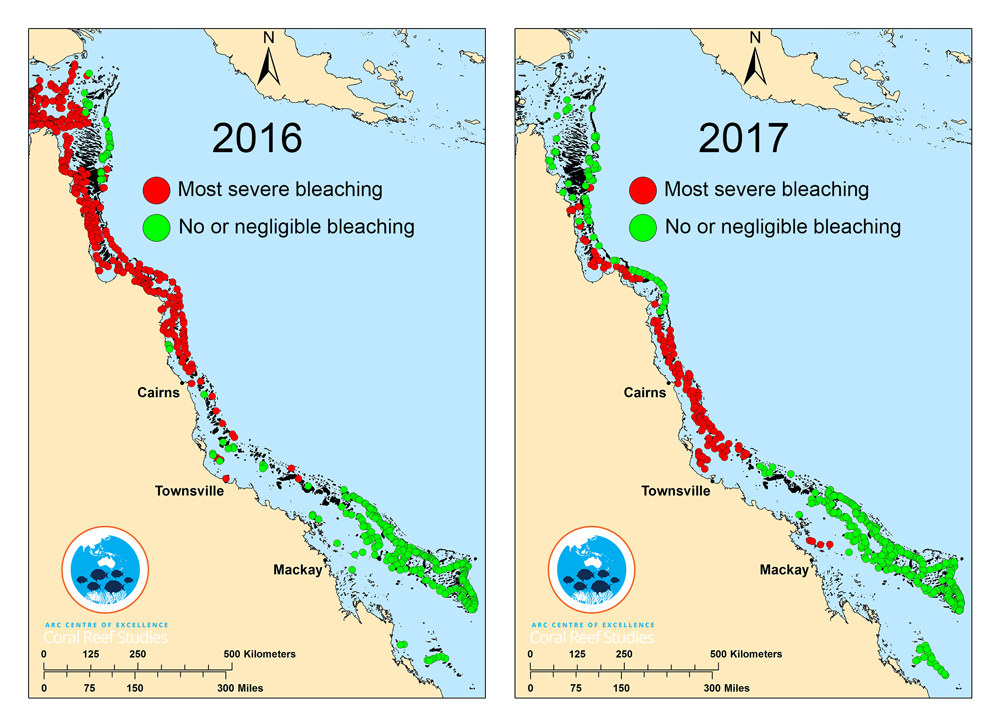 "The bleaching is caused by record-breaking temperatures driven by global warming. This year, 2017, we are seeing mass bleaching, even without the assistance of El Niño conditions," said Professor Terry Hughes from James Cook University's Centre of Excellence for Coral Reef Studies.

"Clearly the reef is struggling with multiple impacts," explained Hughes. "Without a doubt the most pressing of these is global warming. As temperatures continue to rise the corals will experience more and more of these events: 1°C of warming so far has already caused four events in the past 19 years."

Dr James Kerry, who conducted the aerial surveys with Hughes, warned that as bleaching events occur in back-to-back years, recovery will be almost impossible in some regions.

"It takes at least a decade for a full recovery of even the fastest-growing corals, so mass bleaching events 12 months apart offers zero prospect of recovery for reefs that were damaged in 2016," he said.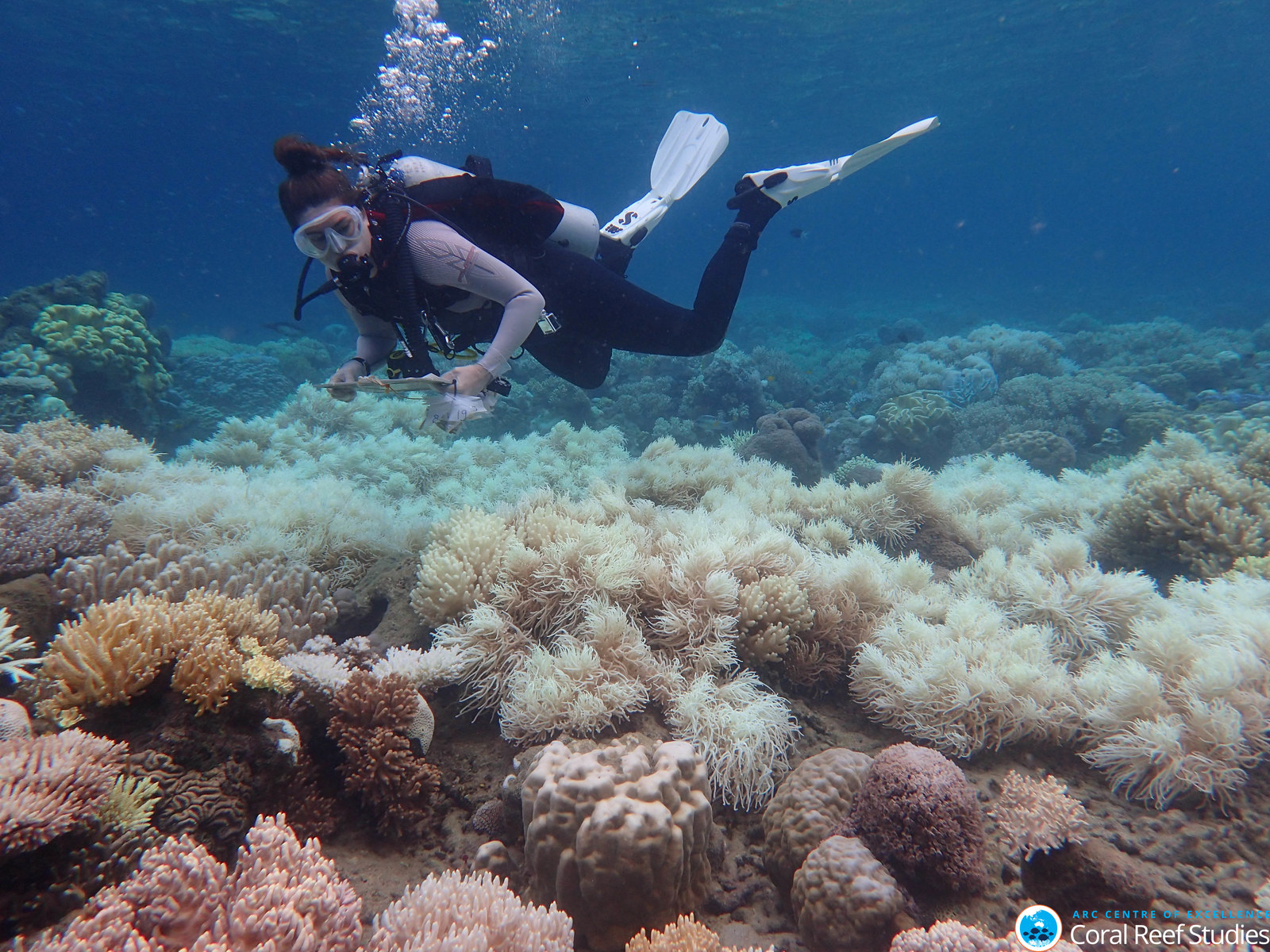 This year's bleaching event may be exacerbated by tropical cyclone Debbie, which struck Queensland in late March. An assessment of the damage caused by the category four cyclone is currently underway, but scientists fear it may have caused significant damage to corals that were just beginning to recover from last year's bleaching episode.

Scientists have been highly critical of the federal and Queensland state governments' support for the proposed Adani Carmichael coal mine in Queensland's Galilee Basin.
If it's built, the mine will be the largest in Australia, producing 60 million tonnes of coal a year and significantly contributing to global greenhouse gas emissions. A decision on the mine's future will be made in the coming months.

"Ultimately, we need to cut carbon emissions, and the window to do so is rapidly closing," Hughes warned.