Graffiti reading "Jesus saves William Tyrell" has been found painted on a tree stump in a national park 10km from the site of the toddler's September 2014 disappearance, but police believe it was simply part of a game of hide-and-seek.
Local man Bob Carnes uploaded images of the graffiti along with photos of two jars containing a number of items at the bottom of the tree stump, alongside the message, "How's this, driving through Middle Brother state forest and we came across this stump. A bit odd don't you think?"
NSW Police confirmed it had been contacted about the discovery on Sunday evening, but following investigations, determined the objects were part of an advanced game of hide-and-seek.
"About 6.30pm Sunday a member of the public contacted police after a reference to William Tyrell was found painted on a tree in a state forest near Stewart's River, about 10km south of Kendall," police said in a statement.
"A glass jar with a number of items was located beneath the tree. Local police attended and informed detectives attached to Strike Force Rosann. Police seized the items and conducted a search of the area.
"Following inquiries, police believe the items and paintings were a result of geo-caching, an outdoor activity in which participants use GPS coordinates to hide and seek items. Given the circumstances of William's disappearance, police are disappointed that it has been included in a recreational game."
Three-year-old William had been playing with his sister during a surprise visit to his grandmother's home on Benaroon Drive at Kendall, on the NSW mid-north coast, on Friday, 12 Sept. 2014.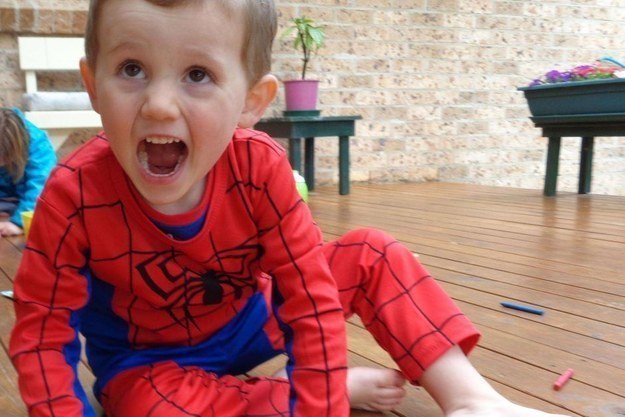 The two were playing just metres from the family home when William suddenly disappeared. Shortly after, William's mother noticed he was missing and contacted police. A huge search was immediately set up but no trace of William has ever been found.

Police believe William may be the victim of a pedophile ring. Anyone with information on William's disappearance is urged to contact Crime Stoppers on 1800 333 000.