Liberal Democrat senator David Leyonhjelm has stood by comments he made agreeing with the statement that "all coppers are bastards".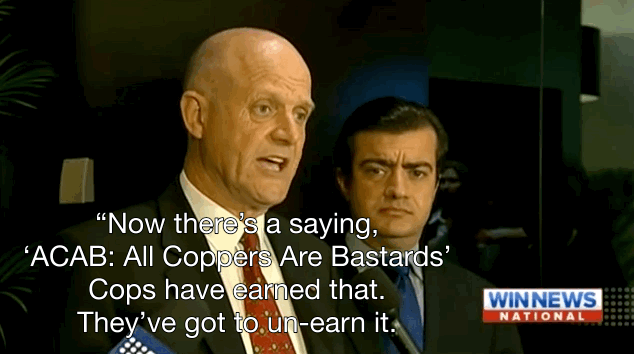 Leyonhjelm was speaking after his 'Nanny State' inquiry, which yesterday focused on NSW Police treatment of Western Sydney Wanderers football fans.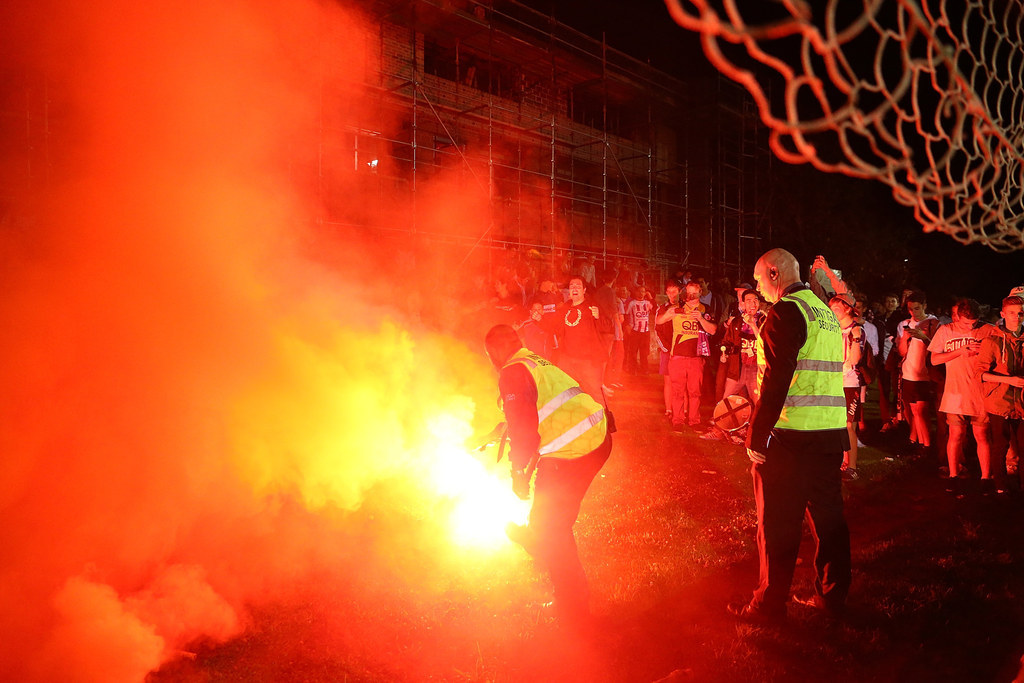 The inquiry heard that Wanderers fans have been subjected to heavy handed treatment by police.
Police responded by showing evidence of damage caused to stadiums and unruly behaviour by Wanderers fans.
Speaking after the inquiry, Leyonhjelm said that police had earned the saying "all coppers are bastards" and it was up to them to un-earn it.
Which forced Labor senator Sam Dastyari, who was standing behind Leyonhjlem, to make this face.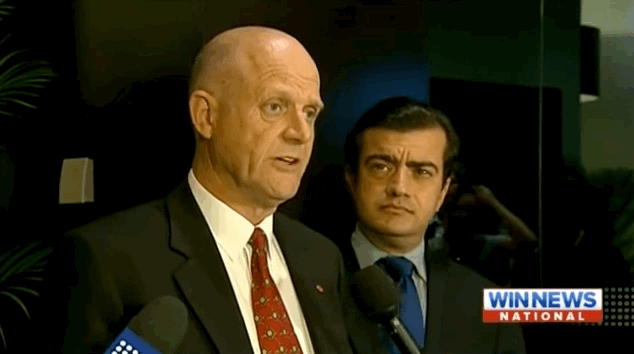 Liberal senator Zed Seselja also wasn't impressed.
The Police Association of NSW is furious at the comments, labelling them ill-informed.
"The senator, by repeating those comments and backing them up is not acting how any elected official should behave. Such attitudes and vitriol are, and always will be, an affront to community decency and values," PANSW president Scott Walker said.
"Fringe dwellers should have no platform to promote and extend their extremist views, especially at a time when police officers are themselves under the most serious threat levels in our history."
Speaking to BuzzFeed News, Leyonhjelm defended the comments, saying police were public servants and not here to enforce morals.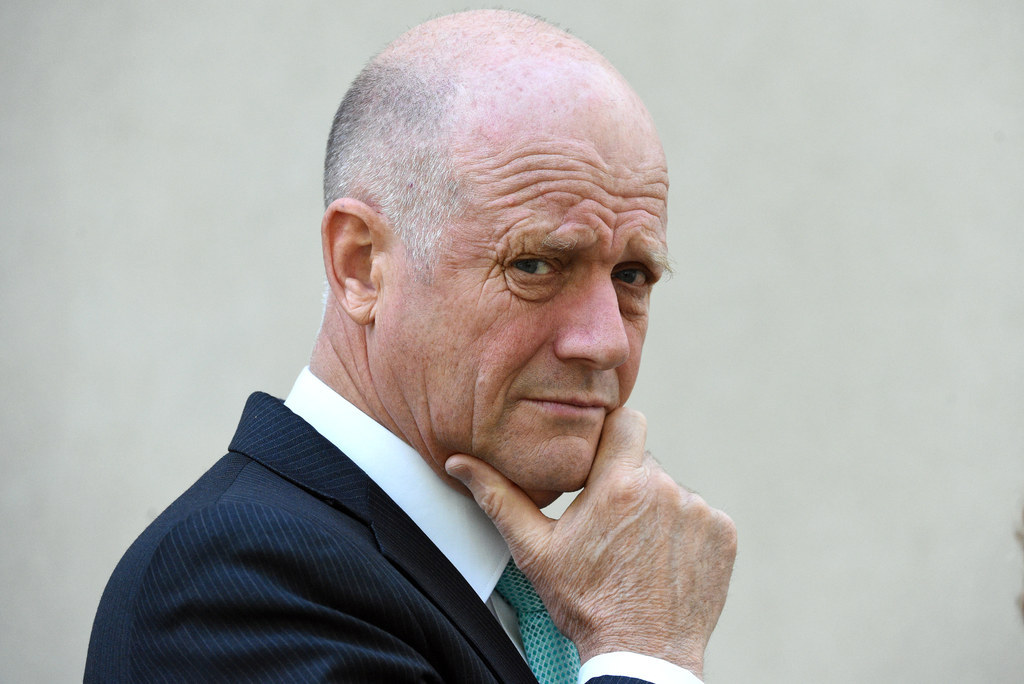 "It wasn't a label that I applied to the police. It's a term that is applied by a lot of soccer fans to the police, and in particular the Wanderers fans," he said.
"There was a saying very widely used [by British football fans] called 'ACAB: All Coppers Are Bastards'. Now that term has been picked up by the football fans here, particularly the Wanderers, who fairly justifiably have a grievance as to how the police have been treating them."
Leyonhjelm said the NSW Police tactics only serve to aggravate football fans.
"What's the cause of the increased level of violence? Is it the police tactics or is it the fans themselves? Now the evidence from the UK is that the behaviour of police is a major contributor to levels of violence at football matches," he said.
"Some of the behaviour that [police] disapprove of and that they try to prevent is not even against the law; standing on seats, chanting, waving flags. Yet they're trying to impose particular values on people. I don't think that's legitimate for the police."
"The police are not our masters. They are our servants and I think they should remember that."