Australia's high flying chief executives and politicians sat down at Westpac's black tie, 200th birthday gala dinner on Saturday night, expecting a normal evening for the rich and powerful.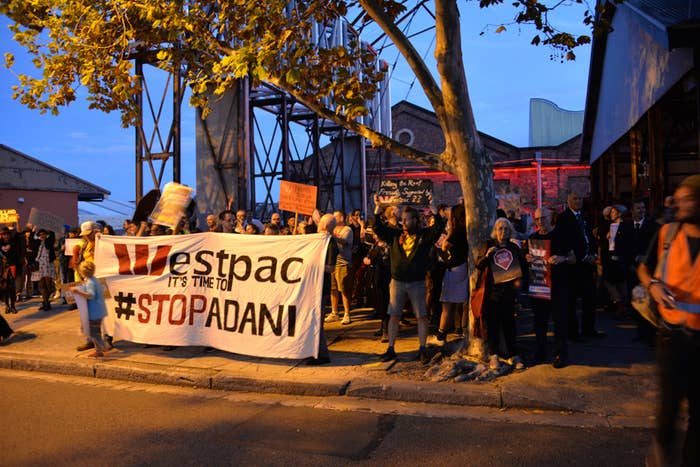 Instead guests including federal treasurer Scott Morrison, Qantas CEO Alan Joyce, former Westpac chief Gail Kelly and former Queensland Premier Anna Bligh were greeted by a throng of protesters outside the event at Carriageworks in Redfern, angrily denouncing Westpac for not distancing itself from the proposed Carmichael coal mine in Queensland's Galilee basin.

One of the protesters, 41-year-old Shaun Murray from Newtown, was able to climb some scaffolding and chain himself to the building, interrupting the dinner for 90 minutes.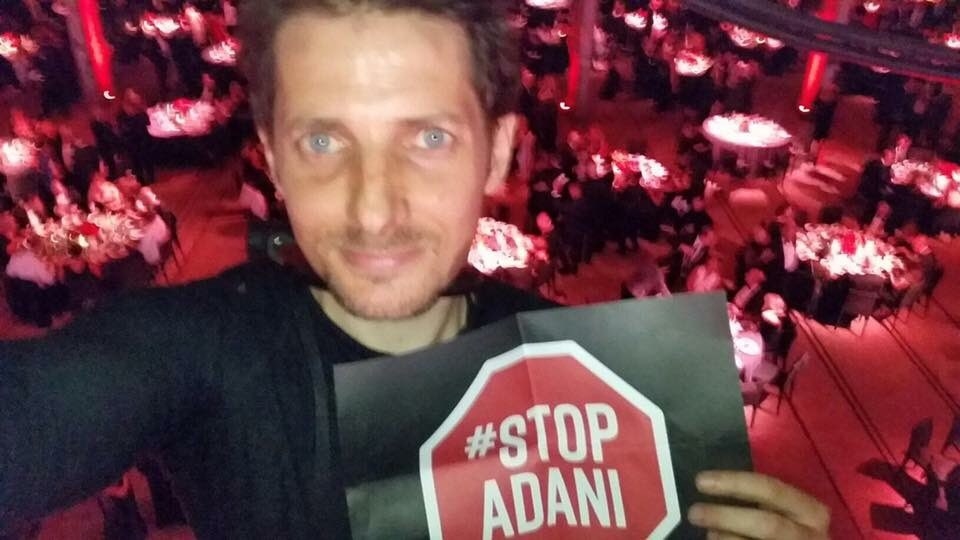 "Westpac, unlike many other major banks, haven't yet distanced themselves from this morally and environmentally bankrupt project. Because they have thus far refused to do so, the Stop Adani Alliance is escalating actions against the bank," Murray, who works for activist group GetUp, told BuzzFeed News.

If it's ever built, the coal mine will be the largest in Australia and will produce 60 million tonnes of coal a year, significantly increasing Australia's greenhouse gas emissions.

The mine has become the target of many scientists and environmental activists who say the federal and Queensland governments' support signals the death of the Great Barrier Reef, which has been devastated by climate change.
As a police search and rescue team worked to remove him, Murray was able to shout above the din of the room, denouncing Westpac for refusing to rule out working with the mine's operator, Adani.
"All you have to do is look at what's happening on the Great Barrier Reef to see the impact of global warming on our environment and society," Murray said.
"At what point do our major institutions say 'enough is enough' and stop investing in climate change?"

Eventually, Westpac chief Brian Hartzer was forced to address the dinner – and Murray – to refute the allegations.

"The Westpac group has not been approached to fund Adani," Hartzer said, according to The Australian. "The suggestion, as many people believe, that we are funding Adani is fake news."
Hartzer told the crowd that Westpac would assess any proposal on its merits, and the company has "very high standards around climate as well as all other aspects of sustainability".
Murray warned that protests will continue until Westpac categorically rules out dealing with Adani.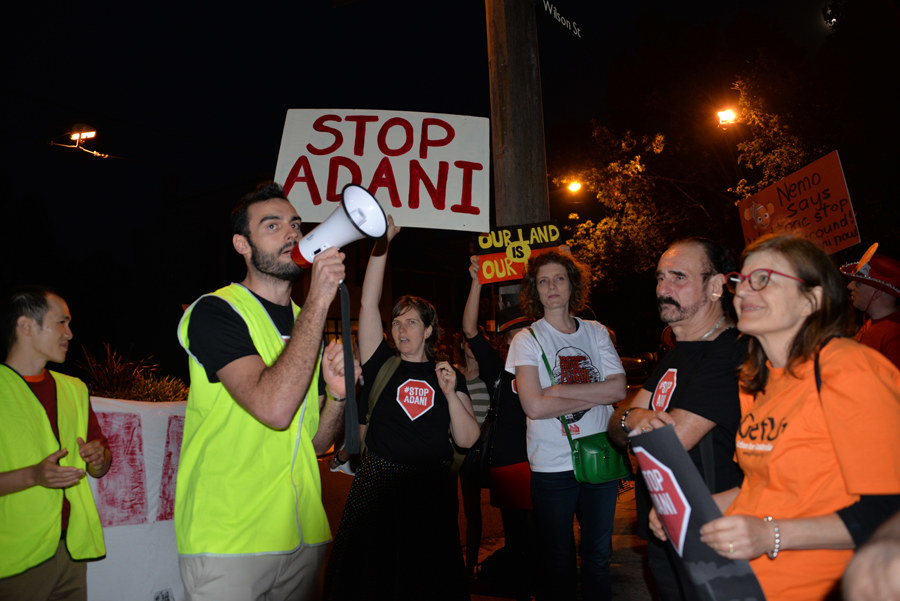 "This is just the start," he said.

NSW police confirmed to BuzzFeed News that a 41-year-old man was charged with entering closed lands. He was granted bail and will appear at Downing Centre Local Court on May 8.