A planned international meet-up of "neomasculinist" men's rights activists who have previously promoted the notion of "legal rape" has been cancelled because the group's leader could not guarantee attendees' safety.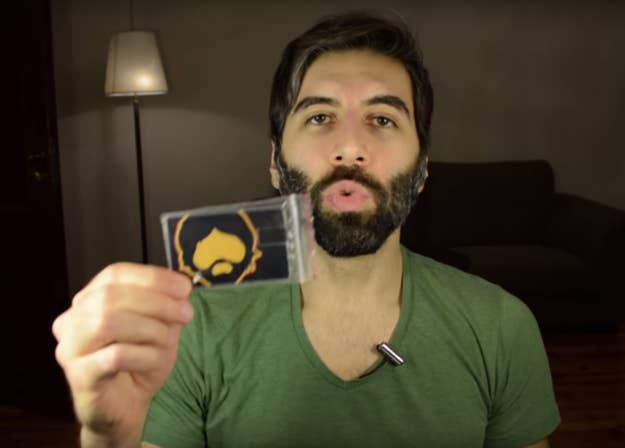 The international meet-up of Return of Kings (RoK) devotees was planned for locations around the world, including in Sydney, Brisbane, Melbourne, and Perth, this Saturday evening. But in an announcement posted on the RoK website, the group's leader, Daryush "Roosh" Valizadeh, said the meeting was cancelled due to safety concerns.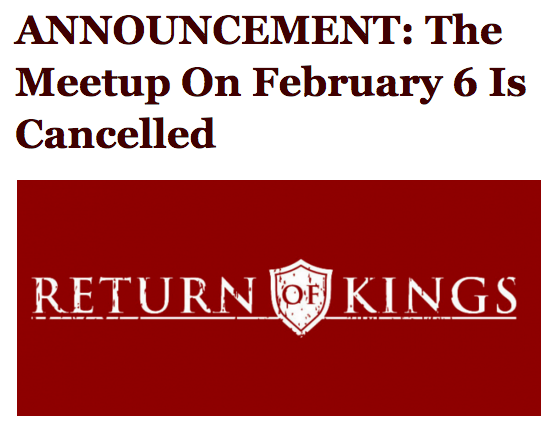 "I can no longer guarantee the safety or privacy of the men who want to attend on February 6, especially since most of the meetups can not be made private in time," Valizadeh wrote.
"While I can't stop men who want to continue meeting in private groups, there will be no official Return of Kings meetups. The listing page has been scrubbed of all locations. I apologize to all the supporters who are let down by my decision."

The meet-up was to be for "heterosexual, masculine men" only. Women and homosexuals were not welcome, Valizadeh said.
The RoK leader had pledged to be in Australia for the meetings after a nationwide backlash against him.
Valizadeh's travel plans received significant opposition, including a petition that received more than 100,000 signatures, opposition from local police forces, and a message from Australia's former sex discrimination commissioner.
Despite this, Valizadeh had pledged never to cancel the event.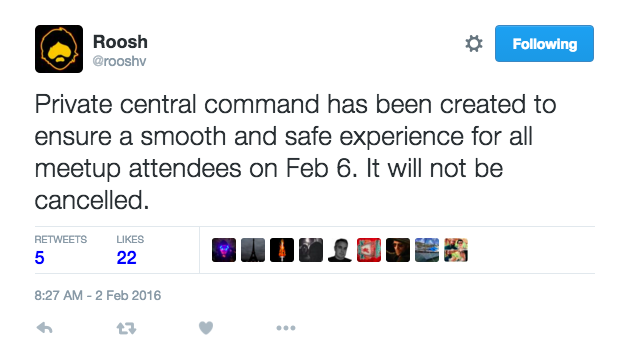 Australia's Immigration Minister Peter Dutton had signalled he would block Valizadeh's entry into the country.
"People who advocate violence against women aren't welcome in Australia," the minister said in a statement. "In the past people advocating violence against women have had their visa refused or cancelled."
Earlier this month, Dutton cancelled the visa of "pick-up artist" Jeff Allen, who planned to tour Australia promoting his company, Real Social Dynamics, which teaches men that they can pick up women by harassing, manipulating, and degrading them.
In 2014, then-immigration minister Scott Morrison deported infamous pick-up artist Julien Blanc as he held a national tour that promoted harassing women.
Under Australia's Immigration Act, the minister can refuse to grant a visa if the person does not pass a "character test".