The Senate has delayed voting on changes to Native Title laws that would have made it easier for mining giant Adani to build its controversial proposed Carmichael coal mine.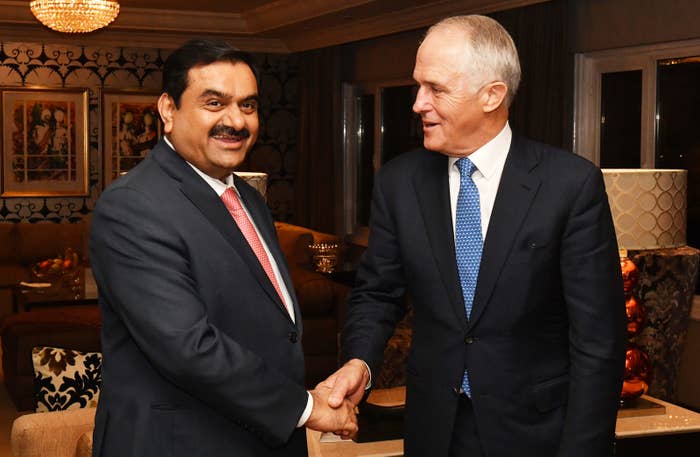 Labor joined with the Greens on Thursday to delay voting on the amendments to the Native Title Act, saying the government had not properly consulted with them or traditional owners.
The amendments would make it easier for companies such as Adani to secure Indigenous Land Use Agreements (ILUAs) from traditional owners, as they would only need agreement from a majority of traditional owners, not unanimous consent.
The traditional owners in the Galilee Basin, the Wangan and Jagalingou people, are fiercely divided over the mine, with a slim majority voting in favour of the project late last year. That vote is currently the subject of a court challenge, with the mine's opponents claiming Adani stacked the deck in its own favour using "ring-ins".

At least one traditional owner has now retracted their permission, according to the group's lawyers.
The changes were made necessary by a Federal Court decision earlier this year that invalidated an ILUA in Western Australia because it did not have the support of all traditional owners.
The government pledged to move swiftly to amend Native Title laws following the ruling, saying it threw the entire Native Title system into doubt. However environmental activists claim the government's haste was more about keeping Adani's Carmichael coal mine project on track.

If it's ever built, the Carmichael mine will produce 60 million tonnes of coal a year, which will then be shipped through the Great Barrier Reef to India, where it will be used to provide electricity for up to 100 million people.

Scientists and environmental activists say the mine will greatly contribute to global greenhouse gas emissions, putting the final nail in the coffin of the Great Barrier Reef.
The government has consistently denied that the rush to amend the laws was solely about the Adani project, but resources minister Matt Canavan said on Thursday that the Senate's obstruction would hurt the project.
"All I can say is it does put into question the project," he told reporters. "It does mean [Adani] will have a delay in their final investment decision."

Indigenous Labor senator Malarndirri McCarthy said the government had not consulted with traditional owners about the changes.
"How many traditional owners have you on that side gone out and spoken to?" she asked in parliament.
"Here you are wanting to make a piece of legislation to amend a profound act, an important act, making sure we all have our hands tied behind our backs and just say yes.
"Let me tell you – it's not going to happen."
In a meeting with Adani chairman Gautam Adani in India last month, prime minister Malcolm Turnbull pledged to "fix" the issues around Native Title laws as soon as possible.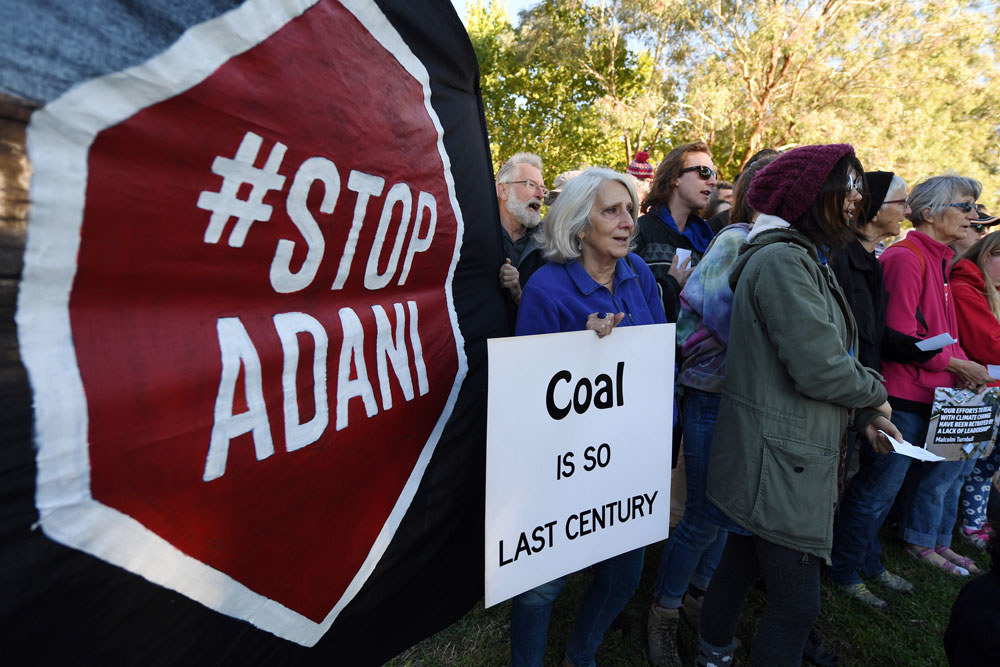 The Wangan and Jagalingou council, which represents traditional owners opposed to the mine, said attorney-general George Brandis had cut corners and "conducted a shabby consultation process" on the bill.
"The Labor Party, who were the original architects of Native Title laws under prime minister Paul Keating, understood that good Native Title laws are built on direct consultation with a broad group of Aboriginal leaders, and are meant to right an historic wrong," senior council spokesperson Adrian Burragubba said.
The council's youth spokesperson Murrawah Johnson said the government had tried to ram through the laws just to appease Adani.

"As traditional owners we have a right to determine our own future and make our own decisions about our lands and waters," she said. "It is not up to unelected CEOs and lawyers who are talking to the government."
The amendments will now be voted on in June.
BuzzFeed News has contacted Adani for comment.