Video footage has emerged of a man setting a river on fire near the site of a coal mine in Sydney's Illawarra region.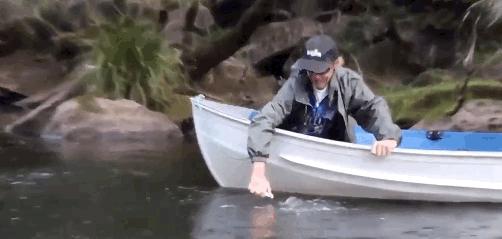 The footage was shot on the Nepean river at Douglas Park, about an hour south of Sydney, and near the site of Illawarra Coal's Area 9 coal mine.
The video was tweeted on Monday afternoon by NSW Greens MP Jeremy Buckingham, who said it was a sign that coal mining in NSW needs to be phased out.
"Longwall coal mining purposefully collapses the ground as it goes, creating subsidence and cracks from deep underground to the surface. This allows methane gas to escape, either invisibly to into the air, or bubbling through water," he told BuzzFeed News.
"Not only is it destructive to the land and water, but methane is a potent greenhouse gas."
"Coal mining needs to be phased out, and it certainly should be immediately banned in Sydney's water catchment."
The Appin Area 9 mine, which overlaps parts of the Nepean River, will produce more than 3.5 million tonnes of coal once it is fully operational.
In April, video footage of Buckingham setting another river on fire went viral.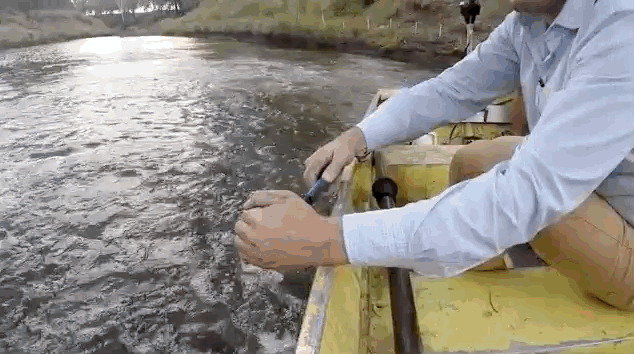 A spokesperson for Illawarra Coal told BuzzFeed News the Nepean river is more than 300 metres from any mining operation and that gas levels in the area are regularly monitored.
"The bubbling is temporary and not harmful to people or the environment. The gas released is natural gas from sandstone near the river bed shifting," the spokesperson said.
"Gas bubbling has decreased since identified in March and will continue to decrease over time and ultimately stop."
"We remain committed to mining in a safe and sustainable way and will continue to monitor the river and keep our stakeholders informed."